Know what's happening to your baby and you.
Our heartiest congratulations!
You're pregnant? What wonderful news! To help make this journey an even more memorable one, we present to you the following pregnancy calendar – A complete, all around guide to all the changes that's about to take place in your body and also, the development of your baby! This weekly guide includes descriptions of your baby's development, as well as summaries of the changes taking place in your body. You'll also find crucial info that will help keep you and your baby healthy.
Estimating your Due Date
During your first prenatal visit, your doctor will help you determine an expected delivery date (EDD), which is 40 weeks from the first day of your last menstrual period (LMP). If you deliver on your EDD, your baby will be 38 weeks old because your egg would have only become fertilised about two weeks after the start of your last menstrual period. Your due date is only an estimate – most babies are born between 38 and 42 weeks from the first day of their mother's LMP and very few are actually born on their due date.
 Food cravings and a versions
Some newly pregnant mums will be baffled at how their taste buds evolve to be pickier than a little kid's! If you are one of those who feel fed up eating the same thing night after night because very few foods appeal to your picky palate, don't worry about it too much – you're not robbing your baby of precious nutrients by eating the same thing over and over, just make sure that what you eat is nutritional and filling. If cravings are driving you crazy, give in to them once in a while – then try your best to eat well for the rest of the day.
Breast tenderness and changes
Are your breasts sprouting blue veins that are beginning to make them look like an interstate highway map? In fact, these veins do act like highways: They transport the nutrients and fluids from you to your baby after he (or she) is born. To minimise sagging and stretch marks later on, invest in a good bra now (we suggest a maternity one that will give you more support).
Lower abdominal aching
Like so many pregnancy symptoms, round ligament pain (a fancy name for those growing pains in that burgeoning belly of yours) is probably something you never expected. What's causing them? The ligaments that support your belly are stretching out (and getting thinner); as your belly gets heavier, the weight pulls on the ligaments, causing either sharp or dull pain, or both. The best thing to do is get off your feet. Get comfy!
A gassy issue
As your hormones continue to relax all your muscles, including the muscles in your gastrointestinal tract, are relaxing too, which means more indigestion and more intestinal gas. Your best bet is to stay away from foods that produce the most gas. You may find it helpful to keep a record of what you eat to see whether there's a connection between certain foods and gas. Was it the broccoli? The baked beans? Something fried? Once you can pinpoint the culprits, you can avoid the triggers.
PMS – like symptoms: Oh, till when?
Sore, tender boobs? Trouble buttoning your pants? Feeling down in the dumps one minute, happy the next? Early pregnancy symptoms are a lot like PMS symptoms but a little more exaggerated (think PMS x 10!). Your breasts tend to be tingly, sore and feel a little full, thanks to the progesterone and estrogen coursing through your system (and getting your breasts ready, even at this early stage – to feed your baby). What about the bloating? Well, the production of progesterone is to blame for that one. It's helping to slow down your digestion to allow more nutrients to enter the bloodstream and reach your baby. For the following months to come right up till you give birth, you might as well blame any mood swings on your pregnancy hormones too!
 Week  1 – The beginning of your 280 days of pregnancy.
 During your "first week" you will actually have your menstrual period. Because your expected delivery date (EDD) is calculated from the first day of your last period, this week counts as part of your 40-week pregnancy even though your baby hasn't been conceived yet. This is the last period you'll be having for a while. If you breastfeed your baby, that will also postpone your period for another few months!
Your Body
When you are trying to get pregnant and also during pregnancy, your health habits and your baby's health are directly connected. Trying to conceive? Take the time to prepare your body for motherhood. Maintain a diet that contains an adequate amount of vitamins, especially folic acid. Adequate folic acid intake reduces the risk of neural tube defects (birth defects caused by incomplete development of the brain or spinal cord), such as spina bifida. Ask your doctor about folic acid supplements. Avoid alcohol, drugs and tobacco products. These substances can cause birth defects, foetal alcohol syndrome, respiratory problems, low birth weight and other grave health problems.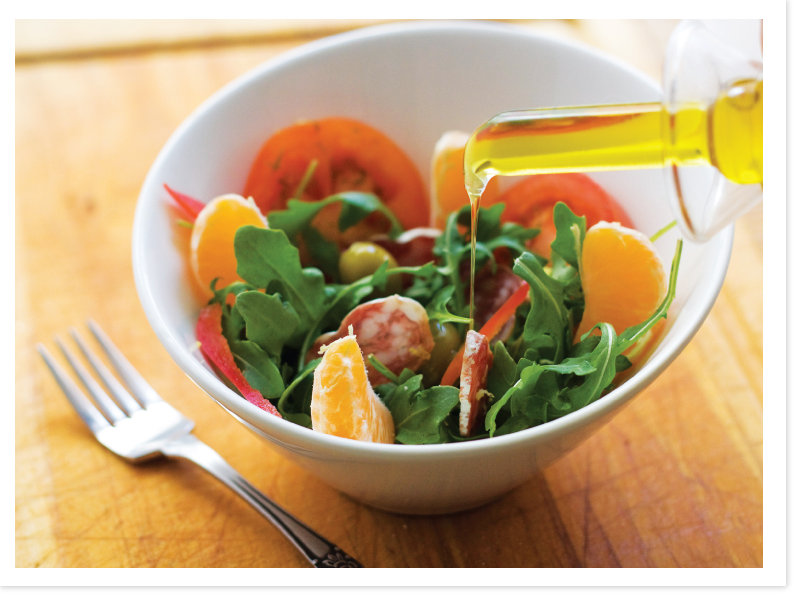 Week  2 – Timing is everything.
Your Baby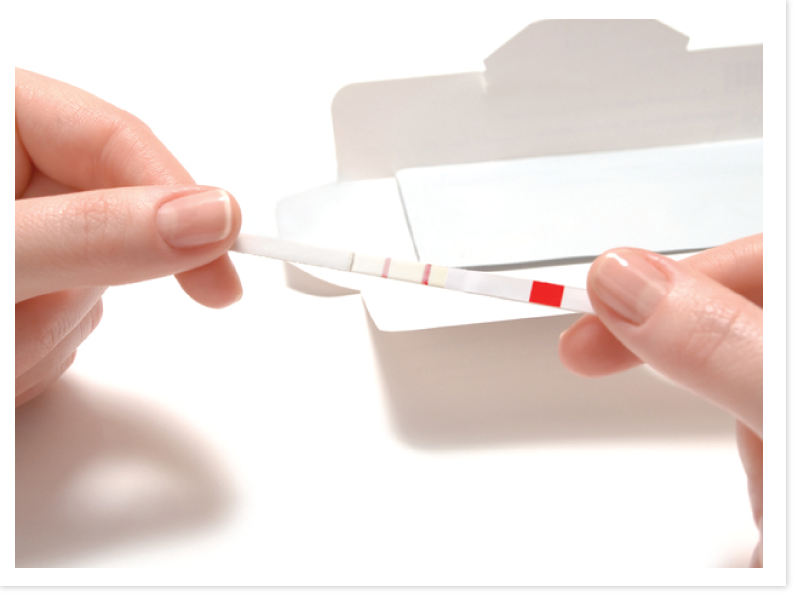 Your little blastocyst, a.k.a. your darling baby-to-be, will begin the long 7-to-10-day happy journey down the Fallopian tubes to the uterus. Congratulations, Mama, you're about to be pregnant. It's just that you don't know it yet! Fertilisation of your egg by the sperm will only take place near the end of this week. Time to get those home pregnancy test kits on standby! Relaxation and taking it easy are the main keys to a successful conception. A stress-free, worry-free mind in turn makes for a healthier reproductive system, which in turn, heightens the chances of fertilisation and consequently, a pregnancy. As stated earlier, one of the vital nutrients that should not be missing from your diet during this critical period in your life is folic acid, which prevents neural tube defects. As soon as fertilisation occurs, every possible outcome of your baby-to-be is already pre-determined, including the little one's health and well-being.
Your Body
If you were indeed trying to conceive, chances are you would have found out through an ovulation test kit that this is the perfect time to do it! Assuming you have carried out the act, the miracle of conception is about to take place due to your last dance of love, a.k.a. sexual intercourse. You are really close to being pregnant, for your last period would be the last for the next nine months to come! There are indeed many things going on, but your body isn't ready to tell you about them just yet.
Week  3 – Conception – nothing short of amazing!
Your baby
Upon implantation, the once-called sperm will be known as a zygote. It will soon split into two: one becomes your baby and the other is your baby's best friend, the placenta. Nutrients will be passed from you through the placenta to your precious baby. Near the end of this week, your bouncing mass of cells will start producing its first dribbles of that famous of pregnancy hormones, human chorionic gonadotropin (HCG), that will show up as a plus sign on that home pregnancy test you're going to take soon. Hormonal changes might send some unsuspecting mums' moods and nerves to a frenzy. The urge to know is about to be overwhelming!
 Your Body
One of your partner's mischievous little sperm is in the process of successfully implanting itself in your cushy uterine lining. There's plenty going on in your body – for some, it's all still hush-hush as far as pregnancy signs are concerned. For others, little signs such as unusually tender breasts or light spotting might tease you about the current miracle taking place inside you.
Week  4 – Just before you realise
Your Baby
The embryo is now made of three layers that will transform into the different parts of your baby's body. The endoderm, or inner layer, will become your baby's intestines, liver and lungs; The middle layer, or mesoderm, will become your baby's heart, sex organs, muscles, bones, and kidneys; The ectoderm, or outermost layer, will develop into your baby's hair, skin, eyes and nervous system. Believe it or not, your baby is already starting to look like a tiny little being (though not necessarily a human being at this moment), but he or she already has a head, a mouth opening and a primitive brain and heart. Your home pregnancy test might or might not reveal your pregnancy. Don't worry, if it does not, it will in the next few days! Eat well and rest as much as you can. Don't forget your folic acid intake – it's extremely important!
Your Body
You will not be getting your next period and that, to most women, would be the biggest clue of pregnancy. Most bizarrely though, according to pregnancy calendars, you are actually nearing the end of your first month of being pregnant. One outstanding clue will be your heart beat which might increase by 15 beats per minute, leaving you a little tired and in need of extra rest! Its time to formerly welcome you the amazing world of a mother-to-be!
Week  5 – Why wait? Bring out that camera!
Your Baby
The neural tube, which will eventually form the spinal cord and brain, runs from the top to the bottom of the embryo. A bulge in the center of the embryo will develop into your baby's heart. At this time, the placenta continues to mature, sending more nutrients to your baby through you. Your baby's microscopic heart begins to beat this week, though not quite strong enough for your doctor to pick up yet. Record your growing belly from now on. Capture each week on camera for the most precious keepsake of your memorable journey!
Tip: Capture each shot from the same position every week. Fresh air is important! Make it a point to take a relaxing walk outdoors at least once a day.
 Your Body
Although you've been pregnant for the past 30 days or so, you probably just found out. You might be impatient to announce this wonderful news on Facebook, or you might decide to wait just a little longer before letting anyone know. Either way, congrats! It is important to make your body the best home for your precious offspring for the next eight months. If before this you haven't been watching what you eat, now's the time to switch to a healthier, more nutritious diet!
Week  6 – Morning sickness, when will you leave me?
 Your Baby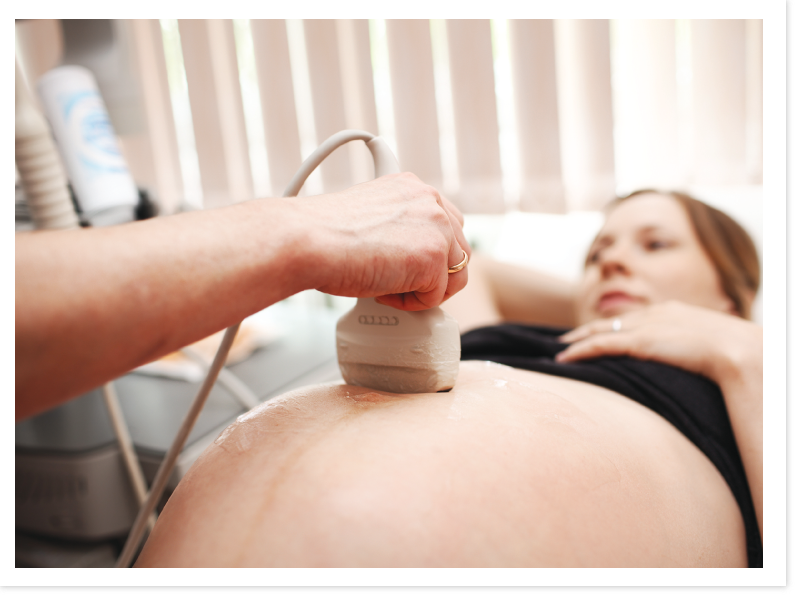 Your baby's brain and nervous system are developing at a rapid pace. Optic vesicles which will form the eyes passageways and that will make up the inner ear will start to take shape. Your baby's heart beat may even be detected during an ultrasound examination. Small buds that will grow into your baby's arms and legs also appear this week.   This week, your baby will be measuring 0.08 to 0.2 inches (2 to 5 millimetres) from crown to rump. Not something you can see or feel, but it might show in your weekly photo record!
Your Body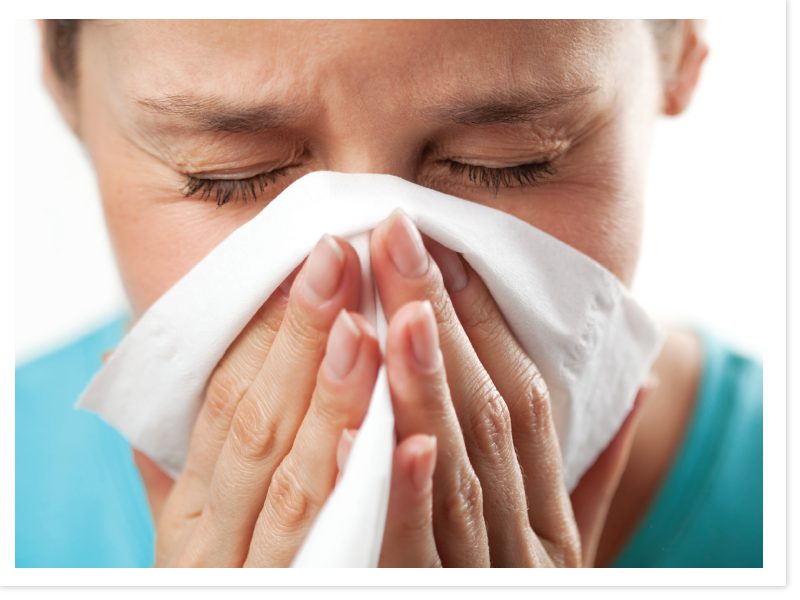 Pregnancy complaints may begin to hit either mildly or with full force! Despite its name, morning sickness can occur at any hour or all day, so don't be surprised if your queasiness and uneasiness doesn't pass by noon. Nausea isn't the only thing that has you running to the toilet, though. Hormonal changes and other factors, such as your kidneys working extra hard to flush wastes out of your body, might cause you to urinate more frequently, too.   Sipping on hot ginger tea helps! Also, get those traditional medicated oils on standby to ease nausea and queasiness.
Week  7 – Can't hide that bump anymore!
Your Baby
This week your baby's brain is growing at a mind-boggling 100 cells per minute within a see-through skull. A more defined face is taking shape now. A tiny mouth hole (which will be ready to wail-out-loud before you know it!), tongue, nostrils and ear indentations are visible. His or her eyes are wide open, but are without irises (the coloured part) yet. The umbilical cord is now clearly visible.   At this point, your baby measures as big as a Tic-Tac and weighs no more than a few eye-lashes. There's no need for maternity wear just yet, but it wouldn't hurt to go get some air and window shop!  
Your Body
Pregnancy causes many changes in your cervix. By this week you'll have developed a mucus plug, which forms in the opening of the cervical canal and seals off the uterus for protection. (Eventually you'll lose this plug as your cervix dilates in preparation for labour).   While you feel you should be eating for two, for some, even swallowing water might be a challenge. Have smaller, more frequent meals throughout the  day to manage nausea. Sucking on   mint or lemon drops might help.   If you're working and have not told   your boss or co-workers you're pregnant yet, this would be the best time, before gossips of your constant toilet breaks end up with their own theories!
Week  8 – Keeping nutrition in  
Your baby
Although your baby is only six weeks old, thanks to the math of pregnancy, you are considered eight weeks pregnant. Your baby's eyelids, ears, upper lip and the tip of his soon-to-be adorable button nose are forming.   Tiny webbed fingers and toes will start to develop this week and you'll get to feel them from inside soon enough when the little one decides to partake in some gymnastics. Baby's tiny heart has separated into four distinct chambers and is really ticking at a rate of 150 beats per minute. That's more than twice your resting heart rate!
Your Body
Your prenatal vitamins is of utmost importance to you and your growing baby right now. Tiredness and queasiness might be at its peak, so if you're lucky enough to keep down your meals and pre-natal supplements, good for you! If not, try taking your supplements at night for the time being, with food.   Iron is important for you at this stage for building healthy blood, but it's also a common trigger of nausea. Ask your doc for a pre-natal supplement that is specifically formulated for women with severe nausea.
Week  9 – My boobs are getting heavier!
Your Baby
Baby's digestive system develops and an anus is forming. Intestines are growing longer. In addition, internal reproductive features, such as testes and ovaries start to form this week.   As little muscles develop, baby may make some first movements this week. You might not be able to feel them just yet, but if you have an ultrasound, they might be visible. Baby's pancreas, gallbladder, bile ducts and anus are all in place, ready to poop and pee a dozen times a day after birth.   Male or female genitalia are beginning to form. Is it a boy or a girl? You'll have to wait a bit to find out!
Your Body
Isn't it wonderful to be looking forward to holding your little bundle of joy in just a few months time?   In the meantime, you might find yourself waking up each morning to bigger, fuller looking breasts! Well, that is in fact a temporary perk of pregnancy, so if you're liking it, enjoy it for now! Take good care of your breasts. Invest on some good maternity bras that will provide good support and in turn, more comfort.
Tip: It's a good idea to try out maternity bras for the best fit. Choose cuts and styles that give you the best comfort. Never wear a bra that is too tight or restricts your breathing or movements.  
Week  10 – Moody blues, go away!  
Your baby
By the week's end, your embryo is going to graduate to a foetus. With this, the little being inside you is just going to keep growing and well, till you give birth, so will you!   Baby's skeleton is starting to grow and harden, the ears are beginning to take shape and the eyelids are no longer transparent. Tooth buds are forming. While nausea and bloating may make you feel like you're losing your brain, baby's brain will in fact be making an incredible 25,000 new neurons every minute this week!
Your Body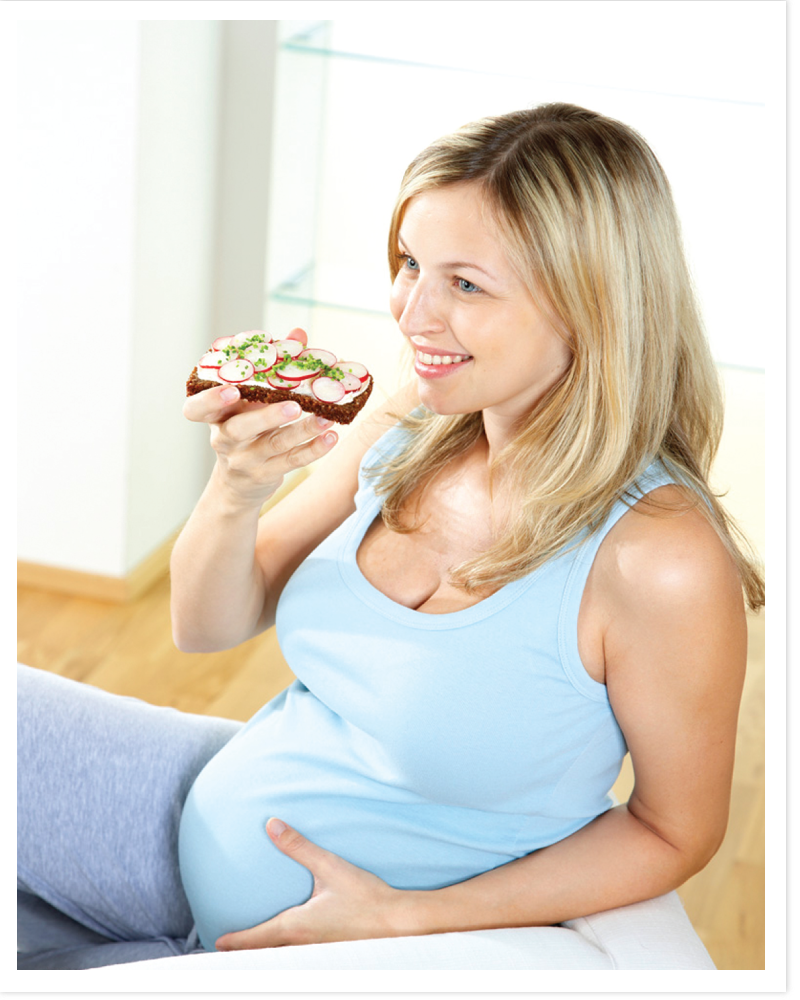 The hormones raging through your body can wreak havoc on your emotional sanity, so be prepared. If you're feeling especially sad or depressed, talk to your doctor because prenatal depression is actually quite common.   Light to moderate snacking on food that makes you happy, such as ice-cream or cookies, will help lift your mood! Go for the healthiest choices you can take. While simple changes in diet and some light exercise can help immensely, so does self-pampering! Schedule a facial and an afternoon at the hair salon! You deserve it, pretty mama!
Week  11 – Don't forget those vitamins, mama!
Your Baby
All the baby's vital organs have now been formed and functioning, greatly decreasing the risks of defects and taking this pregnancy further out of the danger zone. Testes or ovaries are fully formed, but still can't quite be picked up on the ultrasound screen, so you'll just have to be patient to know!   Your baby continues to increase in size although you feel that you yourself have increased three times in weight!   Monitor your diet to include lots of nutritious food for your baby and you. Don't forget your pre-natal vitamins, your baby needs it!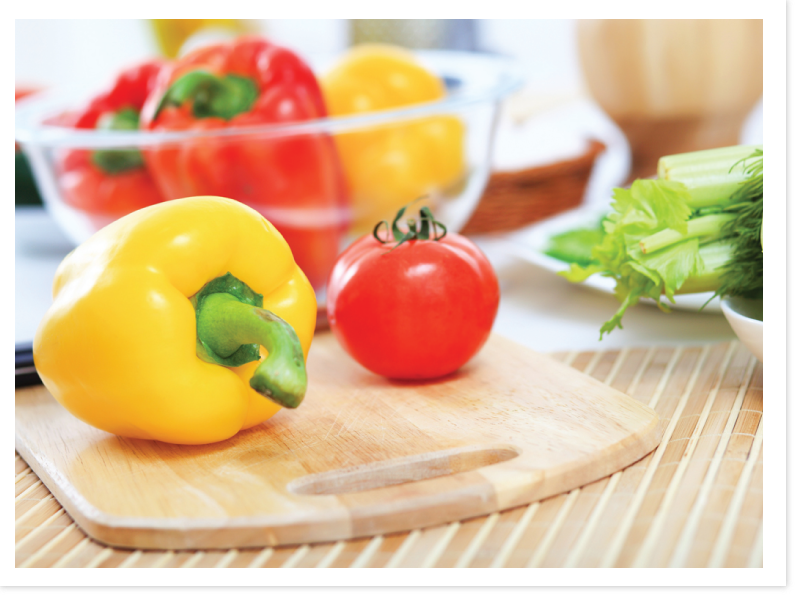 Your Body
Hungry? Good – that's a sign your nausea is easing up! Go for the most nutritious food you can and try to steer clear of junk food! If cravings for sweets and fried foods become overwhelming, graze instead of gorge! Your baby (and not to mention your post-natal figure) will thank you for it.   Discuss "first trimester screening test" with your doctor. This combines ultrasound with a blood test to determine whether your baby is at risk for (not whether your baby has) specific chromosomal abnormalities.
Week  12 – Comfort first!  
Your baby
After swallowing amniotic fluid, your baby will now be able to pass it out of the body as urine. If you're wondering how is your baby breathing while swimming in fluid, well, the answer is, foetuses get oxygen from the blood pumped into their bodies by the placenta and don't breathe with their lungs. Mystery solved!   Doubling in size over the past two weeks, your little one now weighs almost half an ounce. He's also now around 2½ inches long, about the length of your pinky finger and the size of a plum.  
Your Body
You may experience occasional dizziness due to progesterone, which causes increased blood flow to your baby by relaxing your own blood vessels. The decrease in blood flow to your body and brain, along with typically lower blood-sugar levels during pregnancy, can leave you feeling down and out. Keep your spirits up by eating regularly, getting adequate rest and wearing clothing and undergarments that don't restrict your circulation.   This would be the right time to invest in proper maternity lingerie, made specially for comfort and support.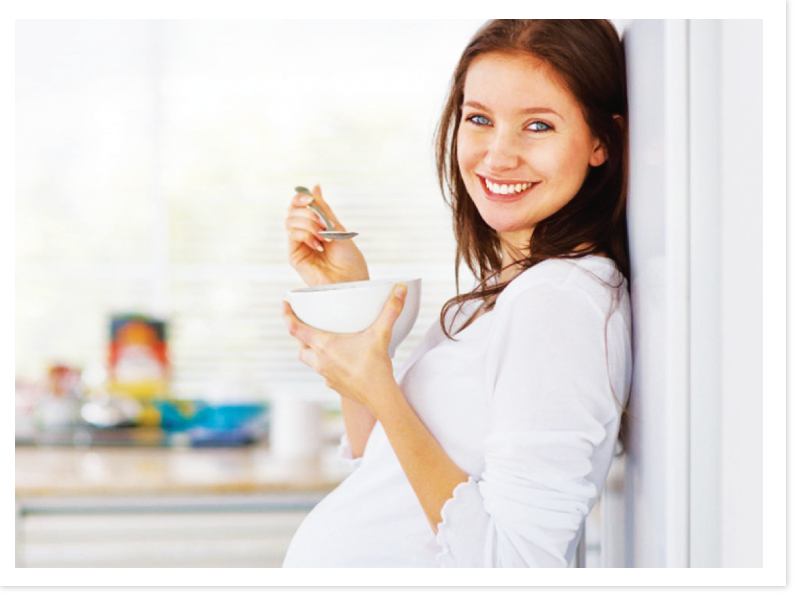 Week  13 – As your bump grows, your wardrobe shrinks!  
Your Baby
The little one's eyelids are fused shut to protect his eyes as they develop. On the ultrasound screen, you may just catch your precious one sucking a thumb contentedly! Little bones and skull are solidifying and soon itsy-bitsy ribs may appear.   Baby's intestines are finally right where you want them – in his or her belly instead of poking out into the umbilical cord. Baby's tooth sockets are all loaded and ready to pop out baby teeth six or seven months after being born.   Your baby-to-be now weighs about 20 grams and is nearly three inches long!  
Your Body
Estrogen and progesterone are stimulating the milk-producing glands in your boobs and making them grow, grow, grow, so if you're feeling like a lingerie supermodel right now, enjoy your moment!   You may experience a little milky discharge "down there" this week-it's nothing to worry about. As your pregnancy continues, you can expect more of this leucorrhea, the correct term for it.   So, your favorite skinny jeans getting a tad uncomfortable around the waist? This would be the perfect time to invest in a belly belt kit! A good one will let you wear your fav pants and skirts longer throughout your pregnancy!
Week  14 – For health's sake, move that body!
Your Baby
By this week, some fine hairs have developed on your baby's face. This soft colourless hair is called lanugo, and it will eventually cover most of your baby's body until it is shed just before delivery.   Your baby continues to gain new and impressive skills such as practicing and controlling voluntary muscle movements (this will help him fling food across the table later in life). Your tiny dancer's movements are no longer the jerky, uncontrollable twitches of yore – he now moves with graceful control.   Your baby now weighs about an ounce and is the length of a flip phone, or roughly 3.5 inches. He's tripled in size from a mere three weeks ago! Luckily, you haven't done the same.
Your Body
You're officially into your second trimester, complete with a cute baby bump to show for it! Energy levels come back up, nausea levels go down and if you still have not told the world you're pregnant, better do it now or be mistaken for getting fat around the tummy!   If you realise a new-found flexibility to your muscles, that would be due to the production of relaxin hormones which peaks at 14 weeks and remains in your system till birth. Relaxin helps relax your joints and help accommodate your expanding pelvis. Thinking of joining an antenatal yoga class? This is the perfect time for it!   Always consult your doctor for advice before embarking on any exercise program!
Week  15 – A rested mama is a happy mama.
Your Baby
Baby's head is now resting on his well-formed neck. Eyebrows and eyelashes will be formed this week. The hair on the head also begins to grow and with some distinctive styling too!   Most women don't start feeling their baby move until the 17th week but be informed that your baby has been making some awesome moves already! If you feel a little flutter in your belly this week, don't discount it as gas or hunger. It could be your little gymnast at work!   Baby now measures about four inches and weighs almost two whole ounces and from now on will grow faster than ever, so make sure you load up on enough nutritious food and fluids to support this growth.  
Your Body
For many, this week marks the end of morning sickness and nausea, putting a pregnant mummy in a good mood and feeling up for anything! Your energy levels are up and roaring again, but that doesn't mean you can partake in the next marathon race or hit the clubs till 2am!   Pregnancy and rest go hand in hand, so do try to conserve that energy till you really need it later on! Avoid sleeping on your tummy from now on – it will be quite uncomfortable anyway! Sleep on your sides, with pillows for support, if needed.   Small meals and enough rest are the secrets to a less stressful and more euphoric pregnancy!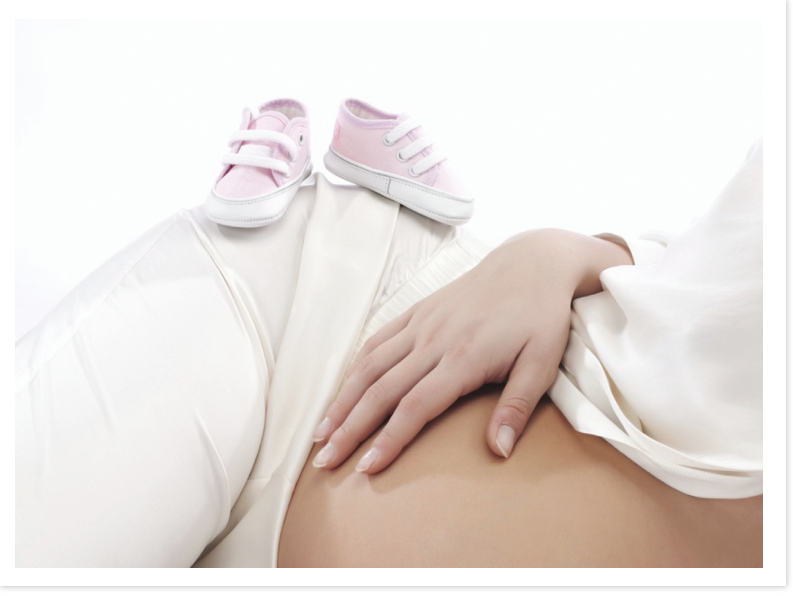 Week  16 – Holidays are not a bad idea!
Your Baby
Your baby practices all sorts of facial expressions, such as squinting, yawning and grimacing – some of these expressions can be caught in ultrasound photographs!   This is the week to talk to your doctor about amniocentesis. If your doctor  recommends it, have it. In addition to supplying doctors with a boatload of info about the baby's health, amnios are also more than 99 percent accurate in determining the health of your baby.   Your baby weighs about three ounces this week and measures between three to four inches. Grow, baby, grow!
Your Body
Cravings may be felt at full force starting now. If you've developed a sudden hankering for spicy food or sweet stuff or the sourest food on the planet, it shouldn't be a problem to satisfy these urges as long as you don't go overboard! Just try to keep an overall, healthy diet!   Pica: A craving for non-food items such as clay, toothpaste, ash, etc… If you suspect you are suffering from pica, consult your doctor at once!   Take your mind off weird cravings – go for a relaxing holiday! The time to do so is now, before it gets too risky to take to the roads or to the sky. Discuss your plans with your doctor and arrange your preferred seating with the airline and go see the world while you still can in a free and easy manner!
Week  17 – Forget the diet, go shopping instead!  
Your Baby
The placenta, which nourishes the foetus with nutrients and oxygen and removes wastes, is growing to accommodate your baby. It now contains thousands of blood vessels that bring nutrients and oxygen from your body to your baby.   Baby is busy packing on the pounds to keep him cushy and warm when he is born. Your precious one now weighs nearly five ounces and is a little over five inches long – about the size of a baked potato.
Your Body
You may have spent most of your adulthood trying to keep slim and petite but this is not the time to be watching your weight! Just remember that the growing life inside you needs to be nourished through you, so eat a balanced, healthy diet with enough (if not a little more) calories to keep the both of you going!   It's about time to start shopping for baby essentials! Browse around town at baby centres and outlets before deciding which baby clothes, toiletries and other necessities to buy. It's normal to evolve into a shopaholic at this point, so happy shopping!
Week  18 – To look good, you have to feel good.  
Your Baby
This week is the beginning of ossification – no, not some complicated paperwork to be filled out but the hardening of your baby's miniature bones.   Your baby's nerves are making more and more complex connections. A substance called myelin, which makes nerve connections travel faster, is now coating the little nerves.   Little Mister or Miss Tiny is about 5.1 inches (13 cm) from crown to rump and weighs about 4.9 ounces (140 grams),  – your baby is still very tiny.
Your Body
You might begin to feel a suspicious flutter in your belly. Within the next few weeks, those tiny bubbly feelings will become more obvious. And soon enough baby's movements will be unmistakably identifiable – especially when you (and anyone within a few inches of you) can see tiny feet, elbows and knees moving across your belly.   Ease of movement and unrestricted blood circulation are of utmost importance. Hence, comfortable clothing are a must! Never wear anything uncomfortably tight. Invest in some proper maternity wear for both casual and formal use.
Week  19 – …And up goes the nursery!  
Your Baby
This week your baby continues to bulk up. Vernix, a milky white coating appears all over baby's skin to protect the little angel from getting wrinkly in the amniotic fluid. Under the vernix, the fuzzy layer of hair called lanugo now covers baby's body. Don't worry, the fuzz will fall off before baby's grand entrance.   With fully functioning kidneys, baby now weighs about 8½ ounces and measures 6 inches, as long as a full-sized banana split!   Now that you're almost halfway through this journey, it's time to start really planning for life after baby. That means preparing baby's nursery and shopping for more baby essentials!
Tip: Use non-VOC paint when painting baby's nursery or room.  
Your Body
Many women wonder around this time whether having sex will hurt their developing baby, and the answer is no. Sex is considered safe at all stages of pregnancy, as long as your pregnancy is not a high risk one. In fact,  even though your partner and you may be preoccupied with preparations for the baby, it's also important to have some private time together.   A quite, romantic dinner for two might be just the thing to bring your other half and you closer together as parents-to-be.
Week  20 – Halfway there!  
Your Baby
This is the week most women get that ever-important gender-revealing ultrasound. If your baby is at the right angle, the genitals can be clearly revealed at this point. Your baby has established sleep patterns akin to a newborn now. Many babies at this age fall into noticeable cycles of sleep and activity, so you may know before the arrival whether you have a night snoozer or night owl!   From this point, much energy goes into gaining weight. Right now your baby weighs approximately 10½ ounces and is about 6½ inches long.   Shopping for baby furniture is easier said than done. A baby cot alone will take some consideration – Wooden? Non-toxic plastic? Portable? Lightweight? Oh, my… the choices, so spoil yourself with them!  
Your Body
Stretch marks. You may start to notice the makings of these battle scars of pregnancy right about now. Those tiny lines on your belly, breasts and butt are caused by your skin stretching to accommodate your growing belly – a necessary evil! Fret not, for there are exceptionally good products out there to reduce the appearance of stretch marks or fend them off altogether!   Exercises and light, deliberate movements are important for you keep your spirits and energy levels up and keep you limber.   Keep bowel movements regular and healthy by including lots of fresh fruit and greens in your diet.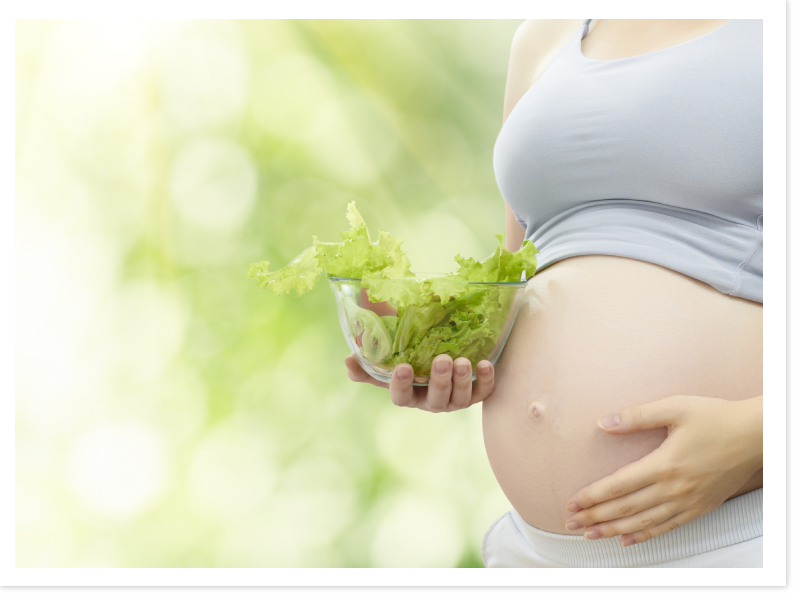 Week  21 – Stay active, energized and happy.  
Your Baby
Baby's heartbeat is getting stronger and can be heard using a good old-fashioned stethoscope. Why don't you ask for a listen at your next prenatal visit? By 21 weeks, foetal bone marrow starts making blood cells.   Baby has been swallowing amniotic fluid for a while now, but now the intestines are finally developed enough that he or she is absorbing small amounts of sugars from it. Being able to effectively digest sugar is important at every stage of life.   Your adorable little nugget now weighs between 10 and 11 ounces and is approximately 7 inches long.
Your Body
Sex and exercise (sexercise?) are all well and good during any stage of pregnancy, provided the pregnancy is not a high-risk one and there is moderation. Enjoy your life as a glowing pregnant wife with your hubby, but do resist, for the good of your baby and you, performing dangerously exciting new feats in bed! For the same reason, this is not the best time to start training for the triathlon.   Swimming, yoga and walking are your best bets when it comes to exercise. Get plenty of fresh air and stay well-dehydrated.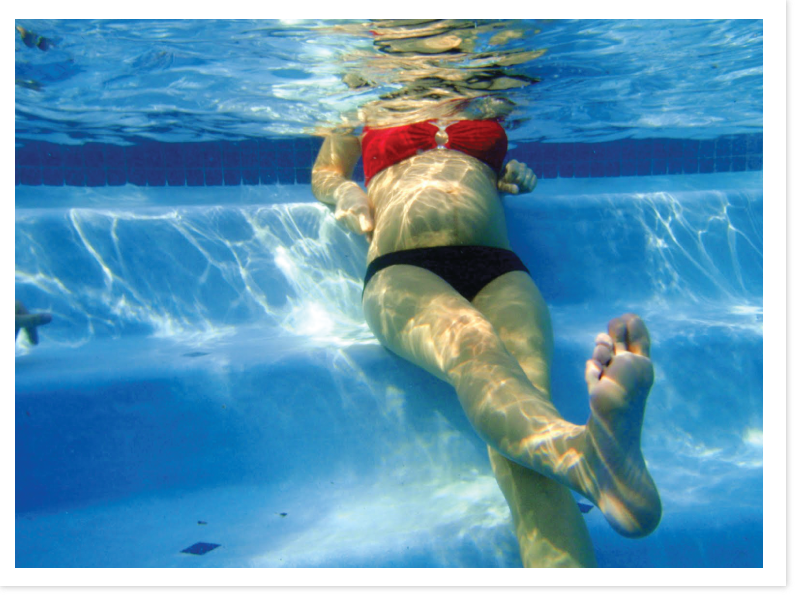 Week  22 – The shopping list gets longer…  
Your Baby
Baby's brain is developing at record speed from this point and will continue to do so till the age of six at least. If you have been neglecting your pre-natal beverages, this would be the perfect time to start gulping down a glassful, twice daily. Choose one which is enriched with omega-3.   Baby's hair is now a short, bright white crop. No, it's nothing to be concerned about! All babies' hair lack pigment at this point.   From now on, baby will be measured from head to heel and not rump, and baby is now almost 11 inches and weighs in at a pound.
Your Body
Well, as your belly increases in size, so does your appetite it would seem. Giving in to cravings is fine as long as your cravings don't involve an all ice-cream diet for breakfast, lunch and dinner! Keep healthy pregnancy snacks handy to nibble on – crackers, muesli bars, packed organic fruit juices, dried fruits and nuts are all good choices.   Take your mind of excessive cravings by going shopping for more baby stuff – Make a list of baby essentials which are still not bought yet and go make some good purchases!
Week  23 – Rest and good support  
Your Baby
Your little in-house bundle will be on fat overdrive from this point, piling on the pounds! Good to know that the same does not apply for you.   Your Mini-me is starting to look more like a newborn, with less see-through skin. Your baby's body is looking more proportional now, although the head is still slightly big compared to that cute little baby figure.   Baby is now about 11½ inches long and weighs a little over a pound.  
Your Body
Good posture is important but as your belly and breasts get bigger and heavier, more pressure is felt on your back and even shoulders. This would be a good time to look for a good maternity support belt to ease the aches and pains of pregnancy!   Have a snooze date with your partner. Turn off all the phones, clear your schedule and take a nap in the middle of the afternoon or sleep in extra late on the weekend. When baby is born, you'd wish you could!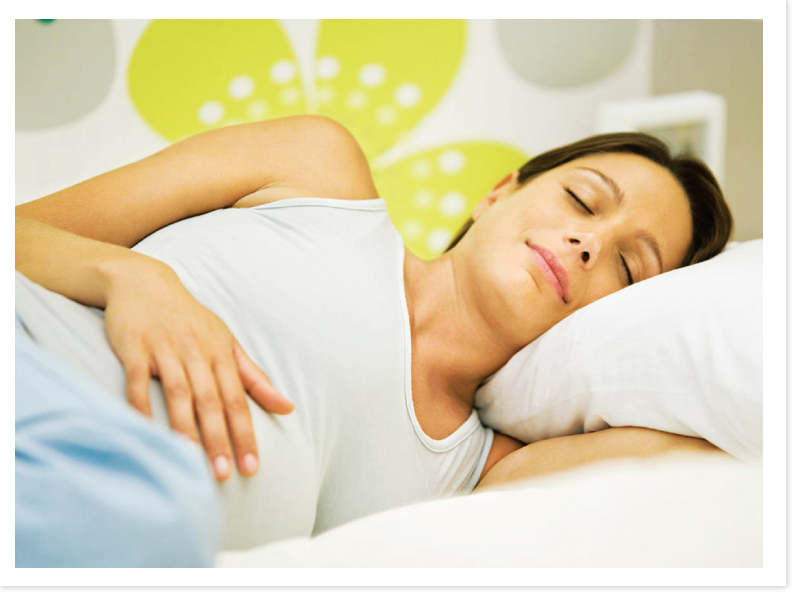 Week  24 – Massage those aches away!  
Your Baby
Glucose screening, an important pre-natal test, is usually performed sometime during weeks 24 to 28 to check for gestational diabetes, a temporary type of diabetes that occurs during pregnancy and can cause problems in the newborn. Gestational diabetes can be controlled by eating a well-planned diet and getting regular exercise, but sometimes medication, such as daily insulin, will be needed during the pregnancy.   Things are starting to get a little crowded inside your womb as baby grows bigger and bigger. Your ribs are probably pining away for the good old days when they didn't have a tiny limb uncomfortably lodged between them.  
Your Body
If you notice breakouts like acne on your face or body, that would be the slight downturn of pregnancy hormones for some. As it's only temporary, there's no cause for concern!   On the bright side, the same pregnancy hormones are also responsible for the sudden spurt of hair growth, so enjoy your thicker, glossy crowning glory for now!   If you haven't already started pampering your pregnant self, what are you waiting for? Schedule a day at the spa. Also, consult you doctor about pre-natal massages – If you're given the okay, there's no better or more blissful way to massage the aches and tiredness away!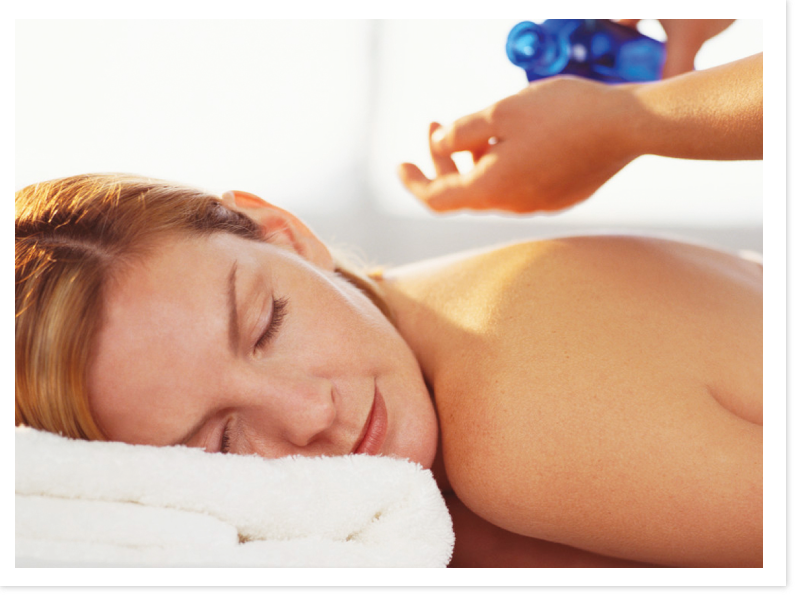 Week  25 – I have cramps!
Your Baby
You may notice that your baby has resting and alert periods. You'll notice foetal activity more readily when you are more sedentary. Your baby's hearing is maturing rapidly – he or she may now be able to hear your voice!   Tiny hands are now fully developed and baby spends a lot of time just groping around in your womb. Brain and nerve endings are developed enough now so baby can pretty much feel and sense the immediate surroundings. That doesn't mean he is fond of his daddy prodding at your tummy, so do tell him to knock it off!   Baby is now about 13½ inches long and weighs about a pound and a half.  
Your Body
Pregnancy leg cramps are no ordinary leg cramps. Indeed a bad case may have you yelling out in pain! Leg cramps can be an indicator of a lack of calcium, so do not neglect your pre-natal milk beverage or your calcium supplements.   Even if you're lactose intolerant, there are still ways to get enough calcium in your diet. Almonds, fish, broccoli and tofu are all calcium-rich foods you can include in your daily diet.   Your appetite may be booming but acid refluxes may turn your favourite mealtimes into a nightmare! Try eating a little at a time and going a little slower at each meal. Don't forget to supplement your diet with your pre-natal vitamins!
Week  26 – Why can't I control my pee?
Your Baby
Your precious one's retina completes it development this week, all ready to gaze at you at birth! Baby's brain and hearing is about fully developed and registering sound, light and movement with ease which is why playing some soothing classical music for the little one would be an excellent step!   Baby has now completed two-thirds the occupancy in your womb. He or she is about 1 2/3 pounds and is 14 inches long head-to-heel, or about the length of a typical burp hanky a.k.a your primary wardrobe accessory for the next several months.  
Your Body
If you find yourself leaking a small amount of urine when you cough, laugh or sneeze, don't worry. Temporary incontinence is common in pregnancy, thanks to the tiny little person pressing contentedly on your bladder!   Try incontinence pads if the problem gets a little too much to handle. These are specially made sanitary pads to help deal with incontinence.   Thick, heavy discharge during this time is quite normal, but if it smells foul or looks too dark in color, do inform your doctor for it may be a yeast infection.
Week  27 – Preparing for birth?
Your Baby
By this first week of the third trimester, your baby looks similar to what he or she will look like at birth, except thinner and smaller. The lungs, liver, and immune system still need to fully mature, but if born now, your baby would still have a very good chance of surviving.   Baby's brain tissue and neurons are all developing at a rapid pace with brain waves firing away just like those of a newborn baby. If baby is a he, his testes will have completely descended at this point.   The little bundle now weighs in at just over 2 pounds and is about 14½ inches long.  
Your Body
From this point onwards, it's important to look out for signs of premature labour. If you think you are going into labour, do call your doctor or get yourself to the hospital immediately for the well-being of both your baby and you.   Your body instinctively nourishes and protects your baby during pregnancy, but once your baby is born, caring for him or her is a learned skill. Consider signing up for childbirth classes through your local community centre or hospital to learn about topics such as labour, options for pain relief and baby care.
Week  28 – Think well ahead  
Your Baby
Your chubby baby is getting bigger in the womb by the second. If your early blood test showed that you are Rh-negative, you'll need to get a shot of RhoGAM, or Rh immunoglobulin this week. The shot prevents potential complications for your baby and future babies too.   Cute little irises have their colour now and the partially open eyes can now blink away! However, eye-colour doesn't really settle in until a few months after birth.   Baby now weighs almost three pounds and is 15 inches long.  
Your Body
You have hit the third trimester mark, so go ahead and add another notch to your belt (figuratively AND literally!)   If your glucose screening test came back positive, your doctor will probably want to give you a glucose tolerance test some time soon. The test for gestational diabetes involves some dietary changes in the days leading up to it – your doctor will tell you what to eat and drink for this test. If you do end up testing positive for gestational diabetes, your doctor will probably put you on a super-healthy diet for the remainder of your pregnancy.   As the time of birth draws near, you would want to attend to baby-caring essentials that have not been purchased yet, like an infant car seat which would take a good deal of consideration, Do take time to look for one that best suits your needs.
Week  29 – The bloated truth
Your Baby
Your baby continues to be active, and those first few flutters of movement seem to have given way to hard jabs and punches that may surprise you. If you notice a decrease in movement, do a foetal movement count: your baby should move at least 10 times in two hours. If your baby moves less, bring it up with your doctor.   Baby's brain can now control all breathing actions and body temperature too. Baby can also cough, and sucking abilities have been perfected, ready to nurse away at birth!   Weighing all of three pounds, the little one is now an impressive 15-inch-long being. Continue to monitor those foetal movements!  
Your Body
Thanks to edema, or water retention, most of your shirts, pants and even shoes might not fit! However, extreme bloating or swelling may be a sign of preeclampsia, so do check with your doctor.   Keeping well-hydrated is essential, so drink plenty of water. A low-salt diet may not sound appealing but it may help to minimise water retention, so do lay off the potato chips and soya sauce!   Iron deficiency is common during pregnancy. If your doctor has found your iron levels to be low, you may be prescribed an iron supplement.
Week  30 – Are you prepared for the arrival of your little one?  
Your Baby
Baby continues to gain weight and layers of fat. This fat makes your precious one look less wrinkly and will help provide warmth after birth.   In preparation for respiration after birth, your clever little baby will mimic breathing movements by repeatedly moving the diaphragm. Now and then baby might even get the hiccups, which you may feel as consistent twitches in your uterus.   Now weighing over three pounds (1,400 grams) and measuring about 10.8 inches (27 cm) from crown to heel, your mini- me keeps on growing!  
Your Body
One somewhat mortifying but not quite so serious side effect of pregnancy is the sudden budding of hemorrhoids on your anus. Don't be embarrassed. Swollen blood vessels "back there" are common during pregnancy. If they're itchy or painful, try soaking in a witch hazel sitz bath or soothe the area with cotton pads soaked in witch hazel. Talk to your doctor before using any medication.   If you are already taking childbirth classes, good for you! If not, it's not too late to enrol. Acquiring extra confidence and educating yourself on what to expect during labour is never a waste of time. There seems no end to last-minute shopping! Make sure your baby bath tub, changing table and all bath accessories, including towels, are all ready!
Week  31 – A leaky deal
Your Baby
From this week on, your baby will continue to gain around ½ pound a week until shortly before birth (even though it may feel like a whole lot more with every step you take).   By now your baby is urinating approximately several cups of urine a day into the amniotic fluid. He or she is also swallowing amniotic fluid, which is completely replaced several times a day. Due to space constraints, your baby's arms and legs stay drawn up close to the body now, known as the foetal position.   Baby is now weighing about 3½ pounds and is about 12 to 13 inches compared to the last week!  
Your Body
During this time, some women may experience what is called Braxton Hicks contractions – sensations like a sudden tightening of the uterus. This is just a little preview of what real contractions will feel like.  While you can't get rid of Braxton Hicks contractions, there are some things you can do to make yourself more comfortable, like gentle exercise (such as walking) or taking a warm, relaxing bath.   The milk glands in your breasts may have started to make colostrum by now. Colostrum is the pre-milk that provides your baby with calories and nutrients for the first few days before your milk. If you notice your breasts leaking colostrum, try disposable or washable breast pads to protect your clothing.
Week  32 – Prepare to nurse your baby
Your Baby
Both you and baby are putting on some serious weight at this point. You'll probably gain about a pound a week for the next few weeks, with half of that poundage bulking up baby. He'll likely double his weight in the next eight weeks.   During this time, your baby is busy blinking, looking around, grabbing things, making faces, practicing his breathing, peeing and listening to everything around him – pretty much exactly what he'll be doing for the first three months of his life, sans the adoring audience!   By the end of this week, your baby will weight about 4 pounds and measure over 17 inches long.  
Your Body
During your prenatal visits, your health care provider will monitor your blood pressure, urine, and any swelling that may develop, but symptoms such as sudden weight gain, swelling in the hands or face, headaches, or changes in vision can be signs of preeclampsia, which can affect both the mother and foetus during the second half of pregnancy.   You breasts would be full and tender by now, ready for baby to nurse. Applying a good nursing cream starting now would help prep up your nipples and make it more comfortable for nursing.
Week  33 – Don't forget about baby furniture!  
Your Baby
The little one's lungs are almost completely matured. Fat will continue to be deposited on your baby's body for protection and warmth. Babies gain a good deal of their weight in the final few weeks before birth. In fact, he or she will continue to pack on the pounds, gaining around ½ pound a week from here on out.   Baby's eyes can now detect light and the tiny pupils will constrict and dilate in response to light.   Your baby weighs about 4½ pounds and is approximately 17.5 inches long.
Your Body
With labour and delivery only two  months away, among the things you'll want to learn about are the most commonly used techniques for pain relief. These include breathing techniques such as those taught in Lamaze classes, and pain-relief medications given through injection, and epidurals.   Whatever your ultimate choice, the more you know, the better informed your decision can be. Although you don't have to make a decision yet, talk to your health care provider now about your choices.   Any last-minute shopping is best taken care of now while you still can. So, are all essentials like baby nursery furniture, and baby monitor in place already?
Week  34 – I could do with more pillows!  
Your Baby
Vernix, a thick layer of waxy protection still covers much of your baby's body surface. On the other hand, lanugo, the soft layer of fur which covers baby has almost dropped off completely.   Baby begins to develop some antibodies instead of relying solely on antibodies received through the placenta. This will come in handy in case some over-enthusiastic relatives manhandle the little bundle of joy without washing their hands first.   At 17¾ inches long and weighing around five pounds, baby is just waiting patiently to make a grand entrance into the world!    
Your Body
Sleep cannot be overestimated at this stage. It will help you feel fresher and helps you conserve much-needed energy for childbirth which is just around the corner! Now that you're "all belly", the perfect sleeping position is a challenge at this stage of pregnancy. Try sleeping on your side with lots of pillows for support. A good maternity pillow or two would be of great comfort!   Comfortable sleeping positions with lots of support will also help combat a condition known as 'restless legs syndrome' which is common among heavily pregnant women.
Week  35 – Time to wind down a little
Your Baby
Your baby already weighs about 5 pounds, 5 ounces (2,400 grams), but this week begins your baby's most rapid period of weight gain – about 8 to 12 ounces (226 to 340 grams) each week! Fat is being deposited all over your baby's body, especially around the shoulders.   Because of this increasing size, your baby is now cramped and restricted inside the uterus – so foetal movements may decrease, but they may be stronger and more forceful. While baby's movements may be becoming less jerky, there may be one final somersault performed in the womb soon-to get into position for birth.   Your soon-to-be-born cutie is now 5½ pounds and 18 inches long!  
Your Body
Before pregnancy, your uterus was the size of your fist and was tucked neatly away behind your pelvis. Today your uterus is the size of a small watermelon and reaches all the way up to your ribs.   At this point in your pregnancy all the blood has gone to your belly … literally. Nearly 1/6 of your body's total blood volume is chugging around in the vessels in your uterus, explaining why you feel so lightheaded all the time!   Childbirth anxieties bringing you down? Relaxation and deep breaths will help to calm yourself down while you wait for your big day!
Week  36 – Baby's ready, are you?  
Your Baby
The wrinkly, tiny foetus you may have seen on earlier ultrasounds has evolved to an almost plump baby. There is fat on your baby's cheeks and powerful sucking muscles also contribute to your baby's full face.   Your baby has definite patterns of sleep and wakefulness-opening his eyes while awake and closing them while sleeping. Your baby will become alert and turn his head toward light and sound just as a newborn would.   Baby now weighs a little under 6 pounds and could be 18½ inches long!  
Your Body
Starting this week, you may begin to see your health care provider every week. Your doctor or midwife may give you an internal exam to determine if cervical effacement (thinning of the cervix) or dilation (opening of the cervix) has begun.   Anytime beginning this week, you may experience engagement (also known as lightening), which is when the baby drops into the mother's pelvis in preparation for labour. Your appetite may return because the baby is no longer putting as much pressure on your stomach and intestines, so enjoy your meals for now!
Week  37 – Last (last!) minute shopping!
Your Baby
This week, your baby is considered full-term but that doesn't stop the little one from growing yet. He or she continues to develop fat at the rate of half an ounce (14 grams) a day. In general, boys weigh more than girls at birth.   You baby is now practising and working on "life on the outside" skills – breathing, sucking, sleeping, gazing and peeing. The only skill the little bundle can't practice yet is to wail out loud for milk!   Baby can be anywhere from 19 to 20 inches long and may weigh around six pounds or so.  
Your Body
You've made it! Congratulations, as you have successfully carried your pregnancy to full term!   Anytime this week, you may lose the mucus plug that sealed off your uterus from infection. As the cervix dilates in preparation for labour, the plug is discharged from the body. Be sure to inform your doctor about any discharge you may be having.   If you haven't already stocked up on baby diapers, do it now! While you're at it, you might as well pick up some nappy rash cream to care for that delicate little pee-pot bottom! The same goes for baby laundry detergent. There will be lots of laundry to deal with once your little pee, poop and barf maker arrives!
Week  38 – Can't wait, can't wait!  
Your Baby
Since your baby has had the muscles to suck and swallow amniotic fluid, waste material has been accumulating in his or her intestines. Meconium, made up of cells shed from dead skin and lanugo hair, are some of the waste products that contribute to a greenish-black substance that constitutes your baby's first bowel movement.   If you're having a boy, his testicles have descended into the scrotum and if it's a girl, the labia are now completely developed.   Your junior now weighs in at six pounds six ounces and may be 20 inches long or more.    
Your Body
Because your baby is engaged in your pelvis, your bladder is extremely compressed, making frequent bathroom trips a necessity. If you're still not on maternity leave yet, incontinence pads might come in handy in case of little accidents!   Practicing your Lamaze breathing would be excellent now, for you would be utilising this technique anytime soon! What? Heading out for more last (last) minute shopping? Oh, well, don't just pick up more baby clothes… do make sure your baby's toiletries set is complete and also, lots and lots of baby wipes!
Week  39 – Braxton Hicks, or the real thing?  
Your Baby
Most of the vernix and lanugo that covered your baby's skin has disappeared or dropped off by now.   Your body has been supplying the baby with antibodies through the placenta that will help the baby's immune system fight infection for the first six to twelve months of life.   The umbilical cord, which carries nutrients from the placenta to the baby, can sometimes become wrapped around a baby's neck. Generally, this doesn't cause problems, although a Cesarean delivery could be required if it endangers the baby.  
Your Body
It's basically just a waiting game from this point on. In between now and your time for delivery, there could be a string of false labour, or Braxton Hicks.   True labour contractions come regularly and get progressively closer together. False labour contractions are not regular and they vary from one to another on the pain meter. If you feel that what you're experiencing is the real thing, get yourself to the hospital at once!
Week  40 – You're finally here, baby!
Your Baby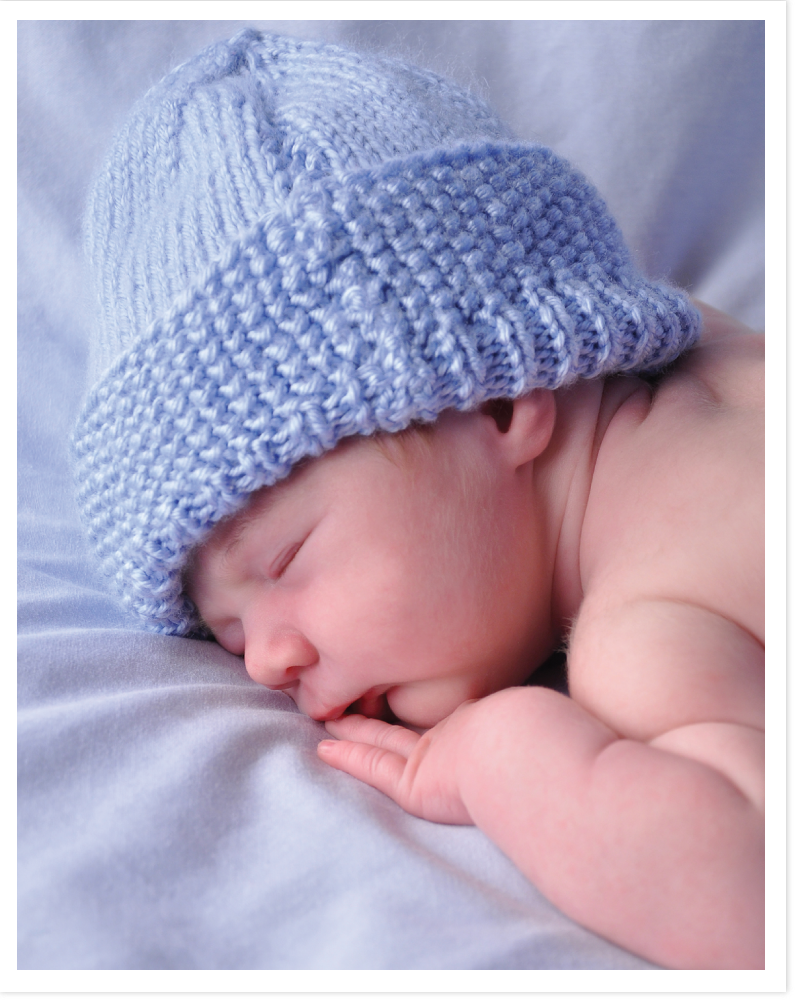 If you're already holding your bundle of joy in your arms, congrats! Right after birth, your health care provider will suction mucus out of your baby's mouth and nose, and you'll hear that long-awaited first cry! A series of quick screening tests such as the Apgar score will be performed to assess your baby's responsiveness and vital signs.   If a Cesarean section was necessary, a neonatologist will be present at your delivery to take care of your baby right away. If your baby needs any special care to adjust to life outside the womb, it will be given – and then your newborn will be placed in your waiting arms.   If you're still waiting, do not fret, for only 5% of women deliver on their estimated due date. Many first-time moms find themselves waiting up to a fortnight for their baby to arrive!   Either way, enjoy your moment or look forward to it any time now!
Your body
You have officially crossed the finish line, so there's nothing else to do but to wait for the signs of labour.   Sometimes mother nature may need a little coaxing. If your labour isn't progressing, or if your health or your baby's health requires it, your health care provider may induce labour.   Even if you have to undergo a Cesarean section, planned or unplanned, rest assured that you'll still be able to bond with your baby. Whatever your childbirth experience was like, your beautiful newborn has arrived and the long months of waiting are over!