Chocolate is made from cocoa, which is basically the seeds of the tree Theobroma cacao. Theobroma is Greek for 'food of the gods'. The ancient Aztecs regarded the tree as a source of strength and wealth and assigned their god Quetzalcoatl its guardian…. We think the rich, unbeatable taste and flavor of chocolate also has something to do with it!
If you are pregnant and love chocolates, you will be glad to know that you can still enjoy it as long as you don't overdo it. This is a sweet revelation for every mother-to-be.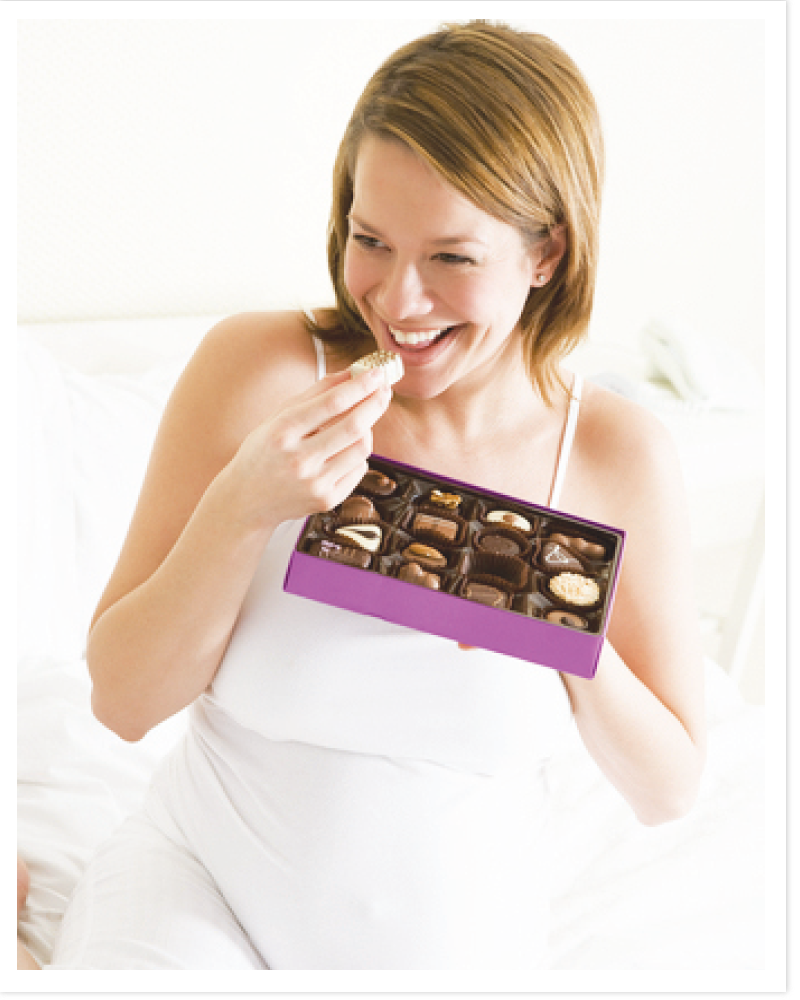 Pregnant women have the perfect excuse to give in to their cravings – because chocolate is good for both mother and baby. According to various studies on pregnant women, expectant mums who regularly snacked on chocolate bars were less likely to develop pre-eclampsia. –  Women who reported eating more than three servings of chocolate a week had a 50% reduction in the chance of pre-eclampsia. Furthermore, according to a study from Yale University, snacking on chocolate regularly during pregnancy can help prevent potentially fatal complications from premature births. It's thought that theobromine, the chemical in cocoa that taste bitter, helps dilate blood vessels and keeps blood pressure steady.
Chocolate stimulates the release of endorphins, natural body hormones that generate feelings of pleasure and well-being. Chocolate contains a natural 'love drug'. Tryptophan is a chemical that the brain uses to make a neurotransmitter called serotonin. Increased levels of serotonin, produce feelings of elation and ecstasy.
This February, to keep with the spirit of Valentine's Day,  we felt its only appropriate we feature some lovely,  yet healthy food recipes made from chocolate, specially for expectant mums.
Chocolate fudge pudding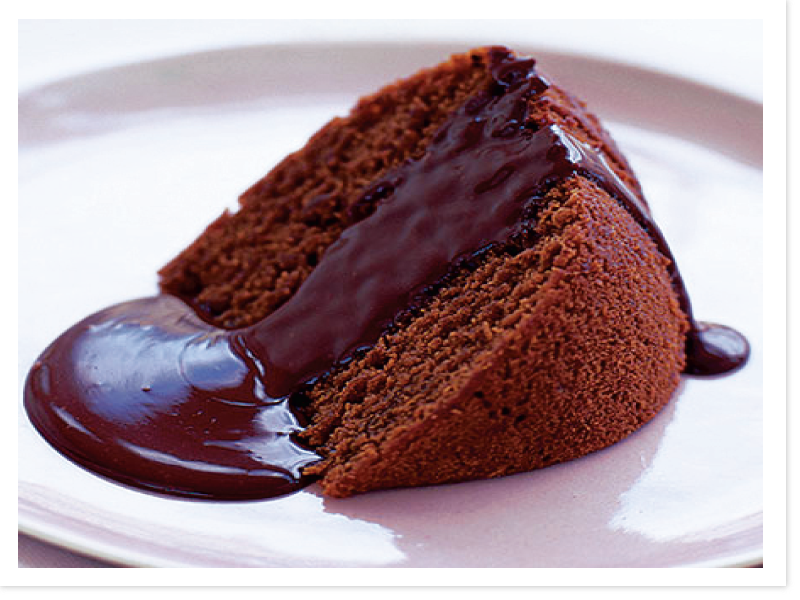 Ingredients:
100g/3½oz butter, plus extra for greasing
100g/3½oz caster sugar
2 free-range eggs, beaten
2 tbsp milk
100g/3½oz self-raising flour
55g/2oz ready-made fudge
55g/2oz dark chocolate pieces
Hot chocolate sauce ingredients:
85g/3oz dark chocolate
150ml/5fl oz double cream
Method:
Cream the butter and sugar together in a mixing bowl until pale and fluffy.
Gradually mix in the beaten egg, then the milk and finally the flour.
Grease a microwaveable bowl with butter. Place the fudge and chocolate into the bowl. Spoon the sponge mixture on top and microwave for about 4-5 minutes on medium high power.
Meanwhile, for the chocolate sauce, heat the chocolate and cream together in a pan over a low heat, stirring continuously until combined.
Turn the fudge pudding out onto a plate and serve drizzled with the hot chocolate sauce. We know its too yummy for words, but do let hubby have a taste too!
Chocolate Mousse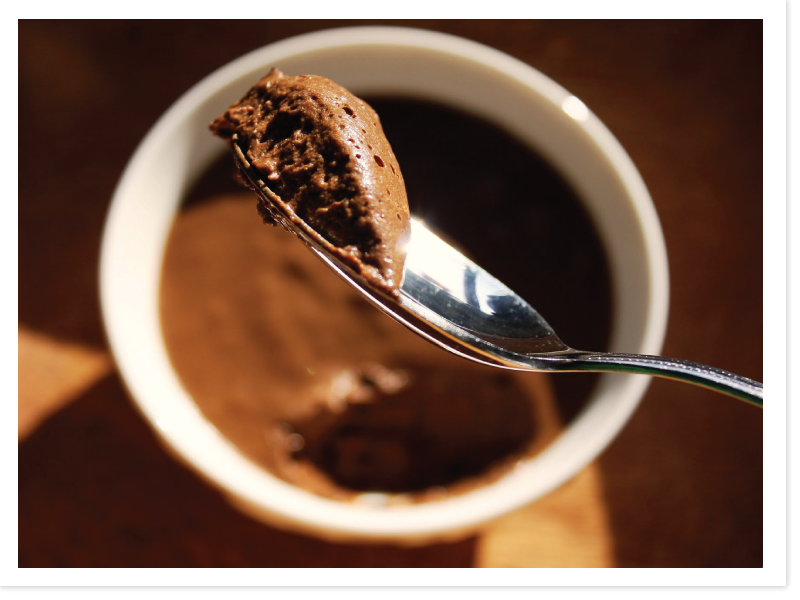 Ingredients:
55g/2oz dark chocolate
1 tbsp icing sugar
200ml/7fl oz double cream
Method:
Break the chocolate into smallish even sized pieces. Place the chocolate into a heatproof bowl set over a saucepan of simmering water (make sure the water doesn't touch the bottom of the bowl). Allow the chocolate to melt over the heat.
Meanwhile, whisk together the icing sugar and double cream in a bowl until soft peaks form when the whisk is removed from the bowl. Lightly stir in the melted chocolate, creating a marbled effect. Divide the mousse mixture between two glass dishes.
Chill in the fridge for at least five minutes before enjoying it by itself or topped with fruits. Dive in!
Berry Banana Chocolate smoothie
Ingredients:
1 cup low-fat yogurt, plain
½ cup frozen mixed berries
1 peeled banana
½ cup orange juice
½ cup soy milk
Method:
Combine all ingredients in a blender. Blend until smooth. You may add more soy milk or orange juice to the mixture for easier blending.
Other than lifting your spirits to high heaven, this rich, delicious smoothie recipe is high in calcium and protein and the fiber in the berries and bananas can help prevent constipation.