In December 2014, Sanny Liu's husband, New York City police officer Wenjian Liu , and his partner, Rafael Ramos, were ambushed and killed in their patrol car.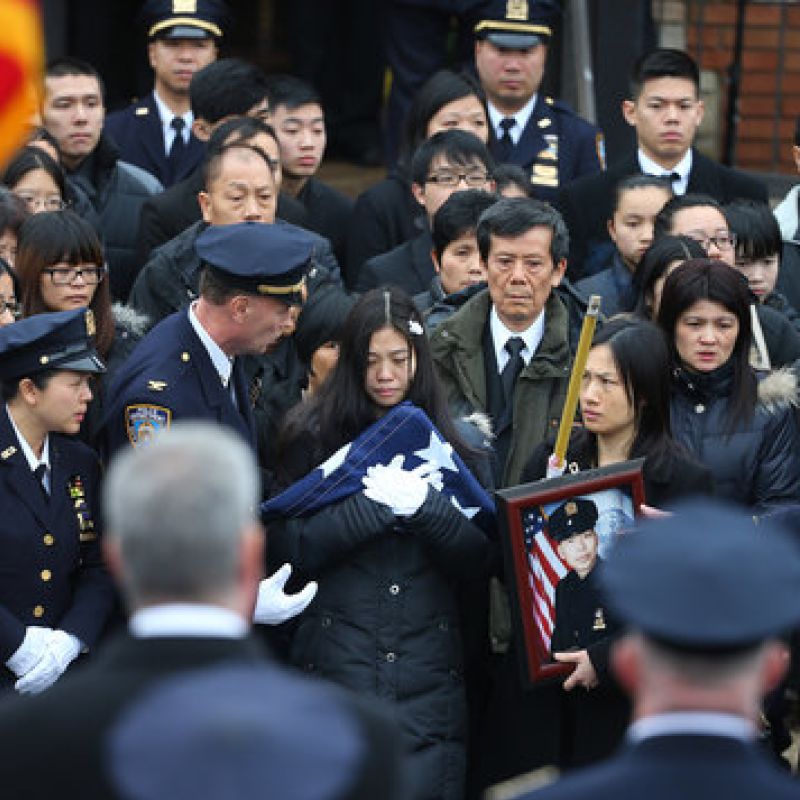 At Wenjian Liu 's funeral the following January, the tearful widow spoke about her husband, her "best friend" and "hero" whose parents were "his everything."
"Even though he left us early, I believe he is still with us" Wenjian Liu was 32.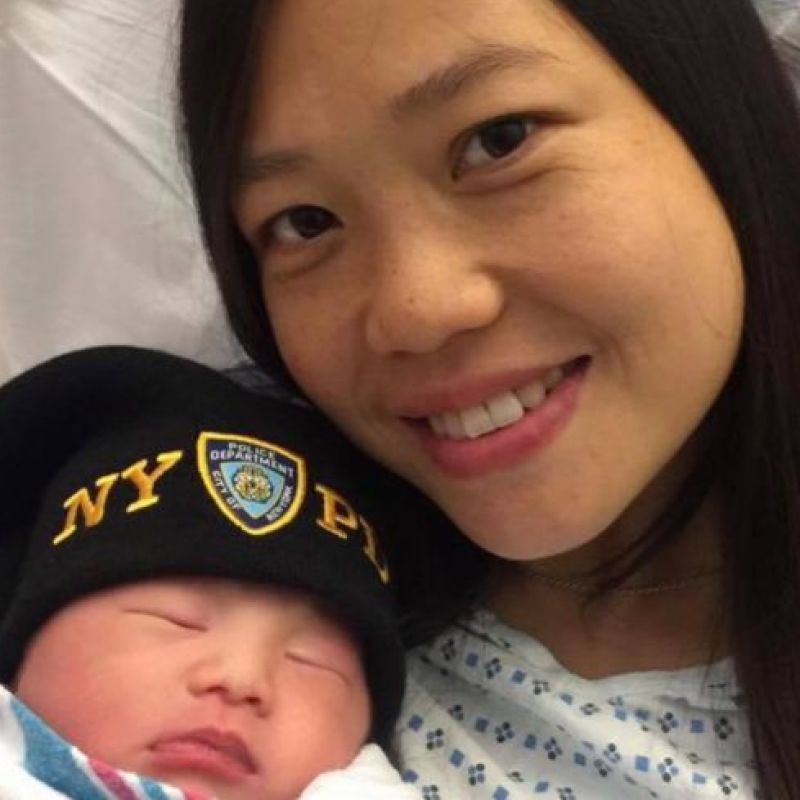 On Tuesday, July 25th, Detective Wenjian Liu 's widow, Mrs Sanny Liu, gave birth to a baby girl at a hospital on the Upper East Side of Manhattan, more than two years after the death of the girl's father, the police said. The baby has been named Angelina.
With a statement announcing the birth, the New York Police Department posted a photograph of the mother, smiling, and the newborn, asleep, who was wearing an NYPD knit cap.
The Police Department said in the statement that Mr Liu and his wife had always planned on having children together.
"The night of the incident, she requested that her husband's semen be preserved," the department said. Shortly after, she had a dream "in which he handed her a baby girl", according to the statement.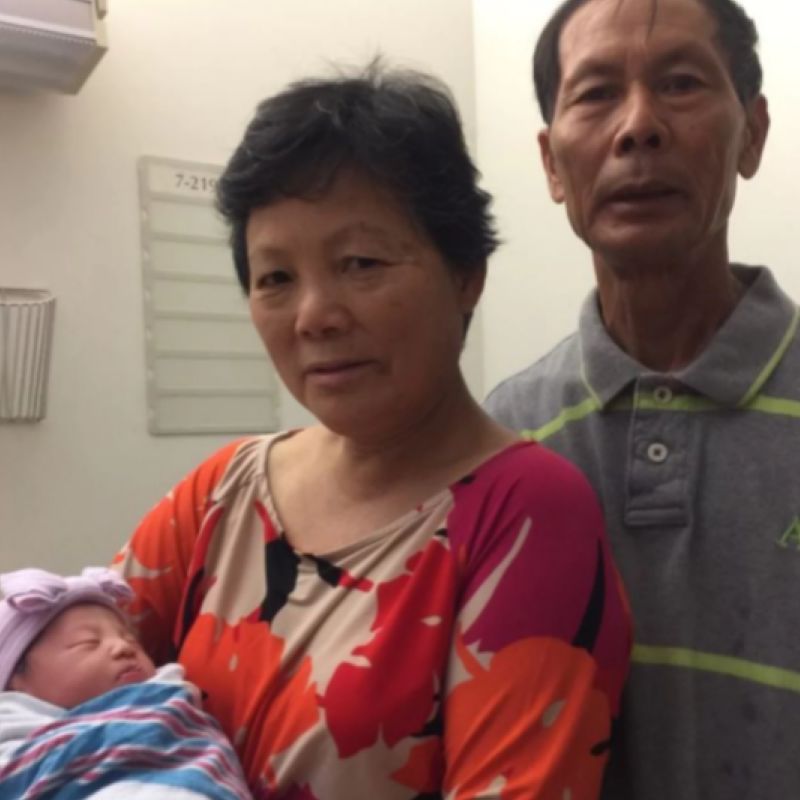 Mr Liu's parents were at the hospital on Tuesday to see their granddaughter. A family friend who had spoken to them since the birth said: "They are very happy, and they see their son in the baby."
Liu's mother told the New York Daily News that the baby "looks like my daughter-in-law. But this part, the eyes and the forehead, looks like my son. The top of the face looks like my son. The bottom looks like her mother. The head looks exactly like my son.
"I see my son in her."
She told Newsday that the family plans to take the baby to visit Liu's grave when she's a month old.
"This way I can tell him he has a daughter," she said.
For more parenting stories or baby products visit motherhood.com.my