Taking care of children is hard work. I think every parent will tell you that it's never wise to turn your back on them, even for a second because you can never know what they might get themselves into. Unfortunately for Georgia Joyce, she had to learn about what her naughty toddler was capable of, the hard way.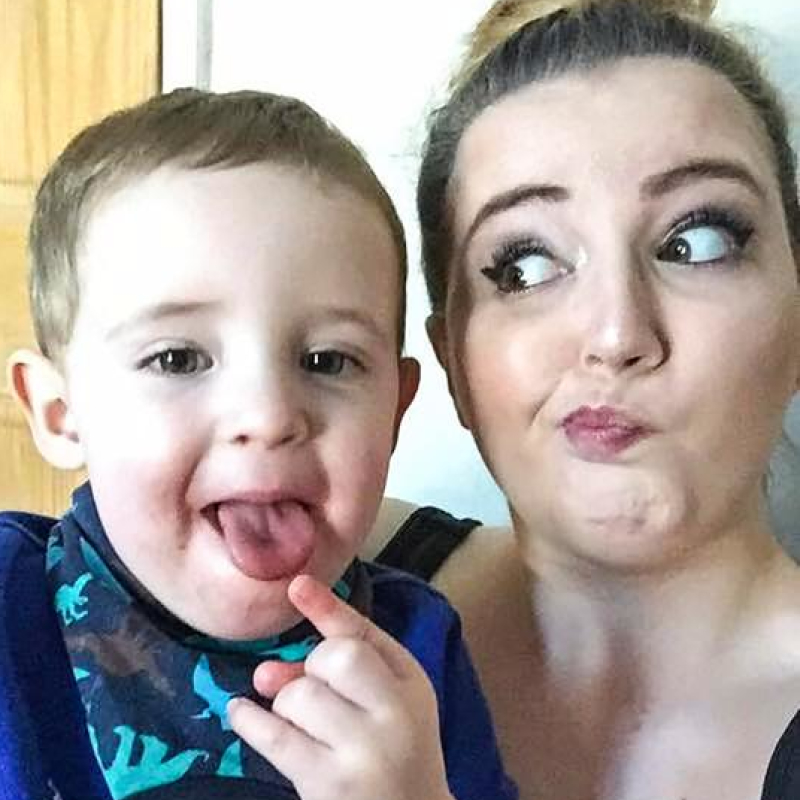 Thinking the coast was clear for her to pop into the kitchen for a little bit to make a sandwich, this 23-year-old mum realized her mistake when she returned to the living room and came across the horrifying scene.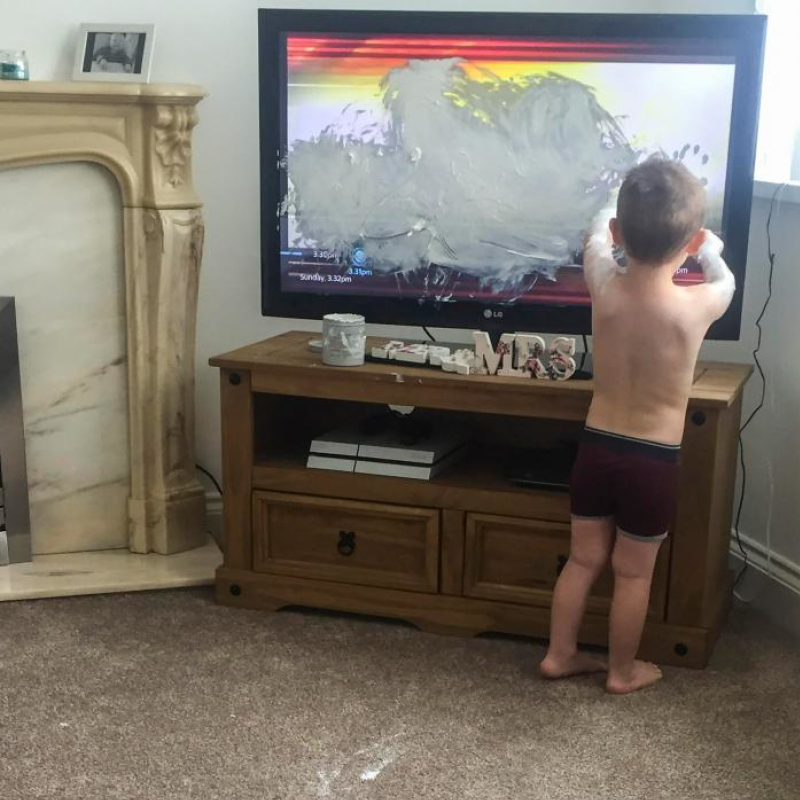 Yeap. That's a brand new 52-inch television. What's that he's smearing on? Why, just a little bit of antiseptic cream. After all, furniture can also be contaminated by germs right?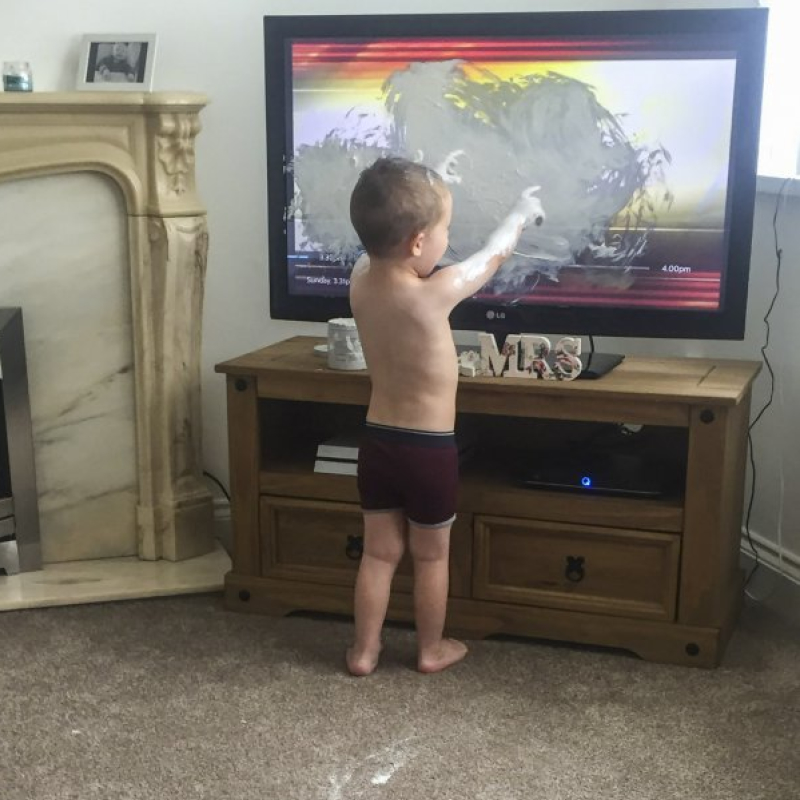 This naughty toddler decided that it was about time for the new furniture to receive a little something special. The family had only been living in the house for two months, and now the brand new carpeting and furniture have all been stained by his lovely handiwork.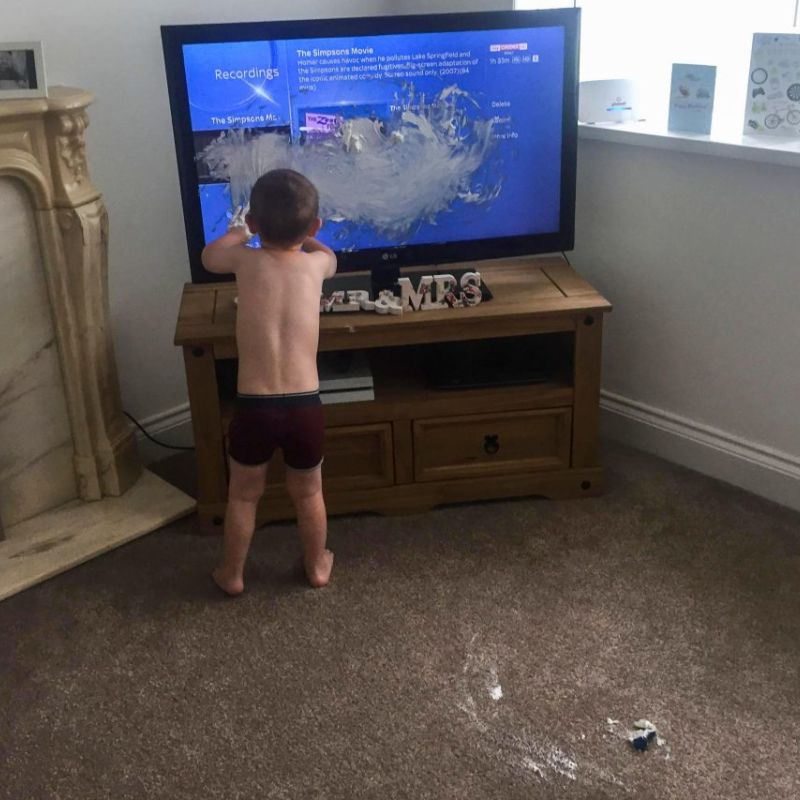 Not sure whether to laugh or cry, she decided to do the rational thing and document the whole endeavour instead, giving us these wonderful set of images of the disaster site. Look at the amount of concentration he's using to complete his work of art! This exasperated mother couldn't bear to discipline him for this stunt caused by his wild creative streak, and opted to make a post on social media instead.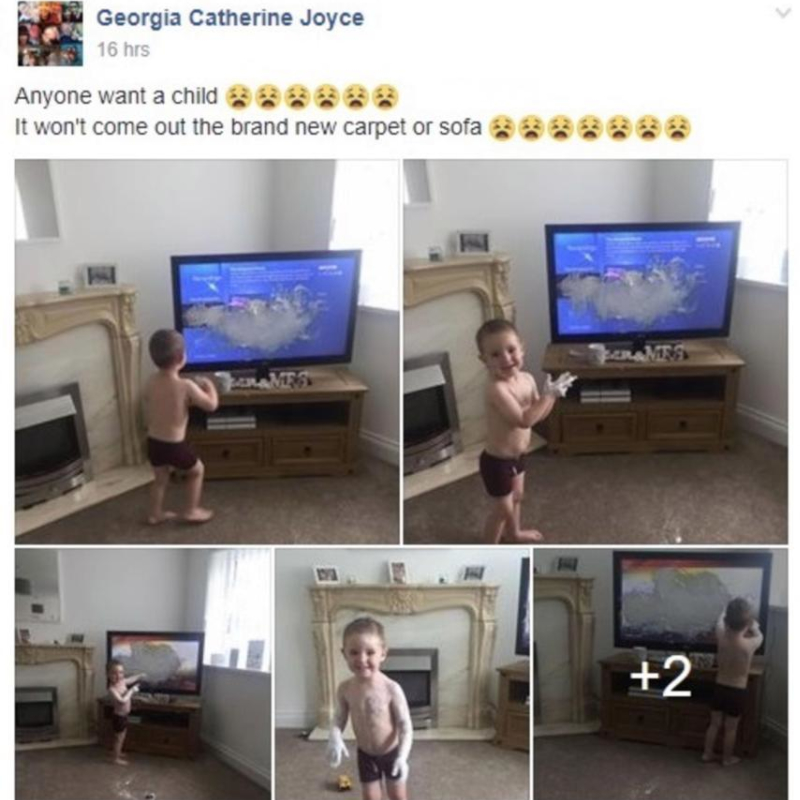 Though mum was more forgiving and willing to see the humorous side to this fiasco, dad was less amused. When met with the scene, Michael Joyce decided to give naughty Charlie a stern talking to. Personally, I would too or you would probably end up with even more property damage! Though it is good for your child to showcase their creative side, there's always a time a place!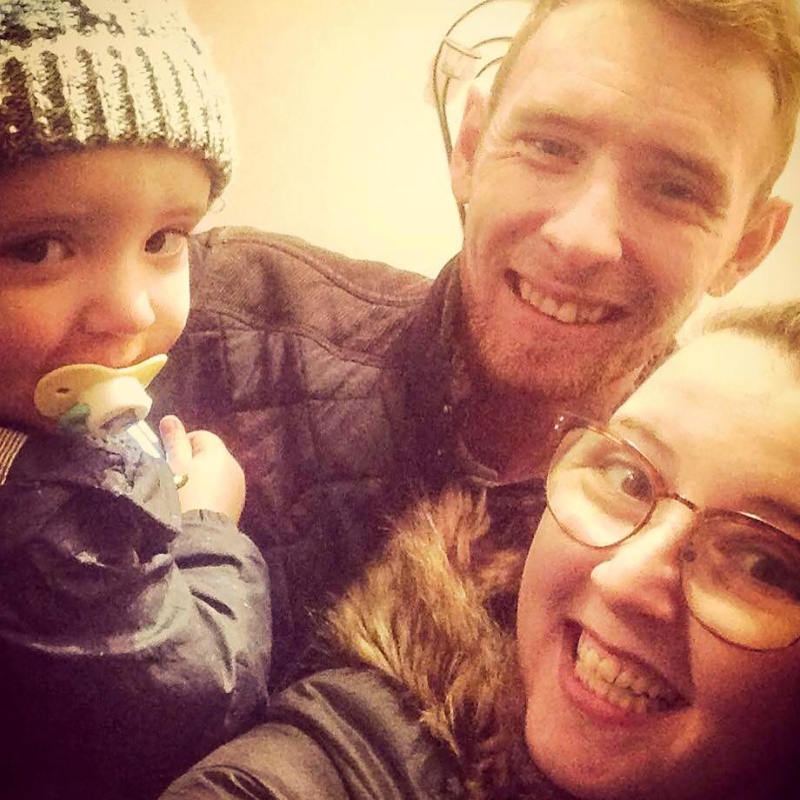 After this incident, the family now left with stained carpets and furniture, and an oily and greasy TV screen to enjoy their downtime with. Even so, the little monster is well-loved. But really, how could you stay mad at him? Just look at how proud he is of his masterpiece!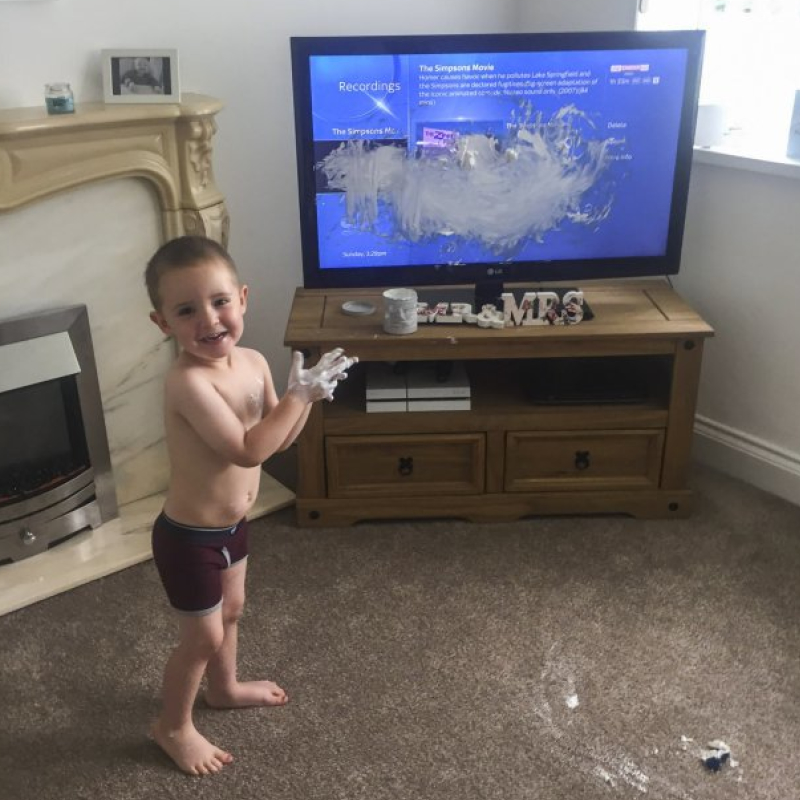 So did this story dredge up some awful memories of parenthood? Share it with us now in the comments! If not, visit Motherhood.com.my for some amazing deals on baby and maternity products now!