This is a moving story which touched people this week. The story of a little girl with a rare bone disease. The dying little girl who refused treatment decided to give all her saving to her father. Not for her treatment… but for her baby sister who was diagnosed with the same disease.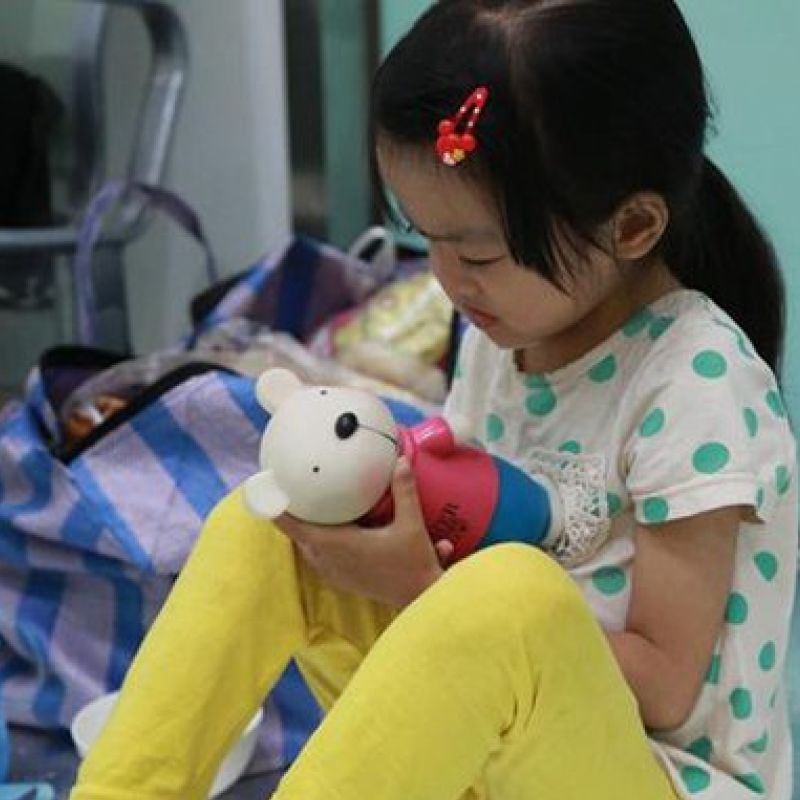 According to China Press, the 7 year old girl from Henan ( China ) and named Wang Yue was diagnosed with Osteopetrosis. The disease implies a life-long treatment and bones get overly dense throughout the body.
The dying little girl may suffer from fractures, low blood cell production and loss of cranial nerve function. The disease could lead to blindness, deafness and facial nerve paralysis.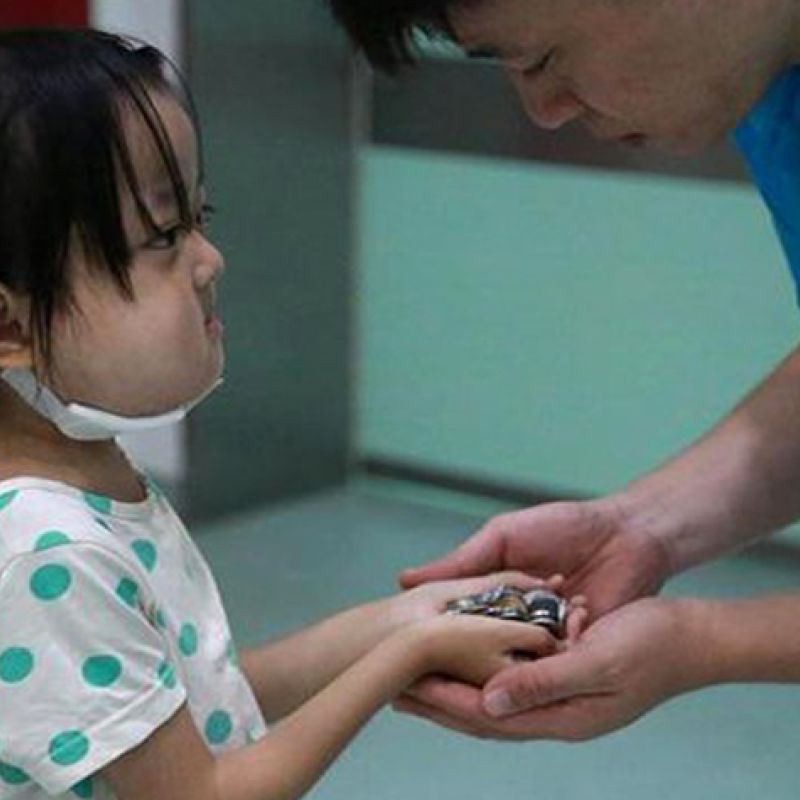 Dying little girl sacrified herself for her sister…
Wang Yue's physical condition is getting worse from day to day and the chinese girl might die anytime. In the face of heavy medication, she refused going through modern medical treatment. She only accepts to drink seven bowls of chinese traditional medicine every day. But why ? Because Wang Yue wants her parents to save money for her one year old sister.
The little girl who recently noticed that her vision became blurry even gave all her savings to her parents.
In fact, the surgical fee for one child is 500,000 yuan (approximately RM320,000), without taking into account the post-surgery treatment fee. The father said that he had already emptied his bank account for earlier treatments.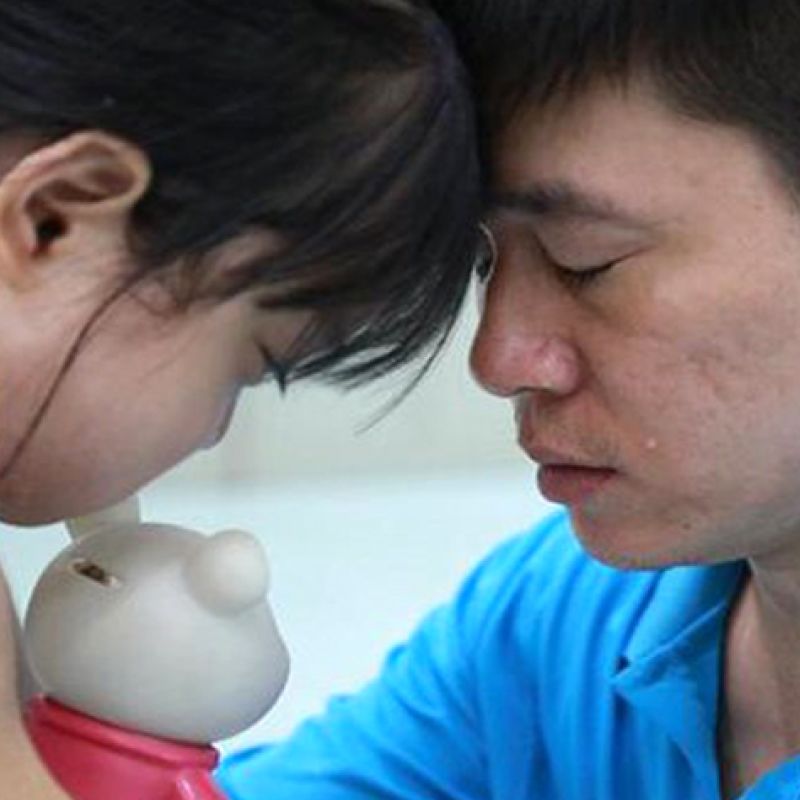 After done borrowing money from friends and families, the father only managed to amass under 200,000 yuan (approx. RM127,500). Realising that only one of them will have the chance to make it to the operating theatre.
Wang Yue said to her father :
" Since we can't manage to borrow so much money, I will give up on the treatment then. I have some savings here, combine it with the money you borrowed to save my sister,"

"I'm big already, it doesn't matter if I don't undergo the treatment. Here's some money that I've saved up, please take it," she added while handing over her coins to her father."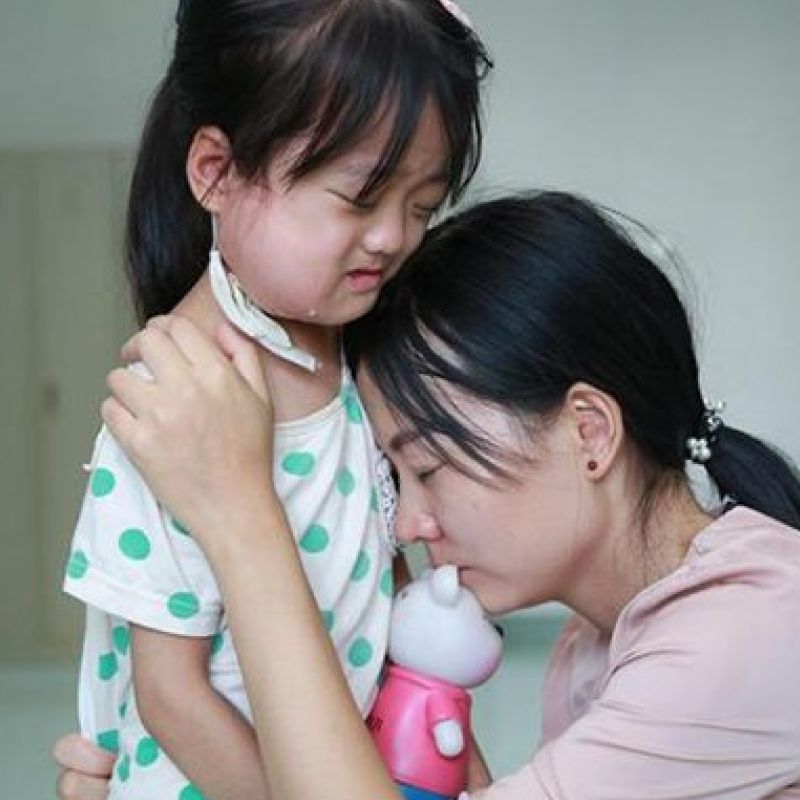 The good news is that a donor was found for a compatible bone marrow. The parents also planned to undergo the bone marrow transplant for both their children. The donor is going through a medical check-up.
A nationwide attention…
This heart-breaking news received nationwide attention and a fund-raising effort has been set up online.  The funds has now already reached more than 126,000 Yuan ( approximately RM81,000).
Share your thoughts and leave a comment below.
Find more stories here.
Find baby products here.
Previous article : COT DEATH CHARITY RAISES CONCERNS OVER SAFETY OF 'BABY BOXES'