Indeed parents, as some of you may know, physical reprimand on children like getting caned is totally legal in Malaysian schools. However, to which extent is this tolerable?
What caused this child to be caned?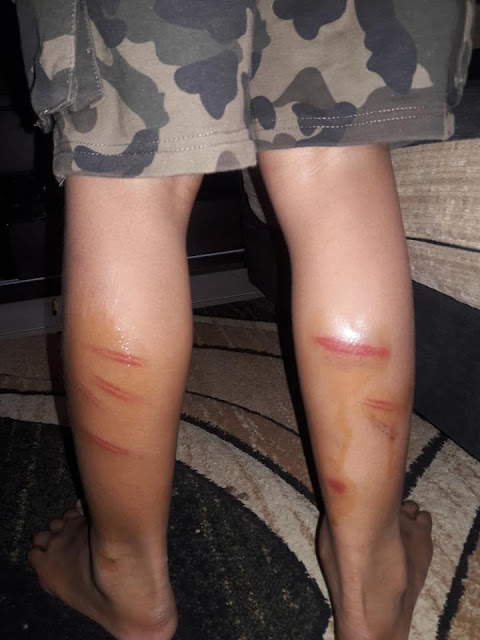 On May 22, Khairil Sharwane took social medias to express his feelings and explains to netizens what happened.  "I don't know how to describe the incident that happened. My son came home from school and told me that he was caned by the discipline teacher; he then told me that he couldn't observe his fast because he was caned."
Even though the father understood that his child's comportment needed a sort of reprimand he didn't understood why the teacher choose to cane his child. But, he only was horrified when his son showed him his wounds on the legs.  He then wrote "My heart was broken and tears were flowing down my cheeks as I saw my son's calves that were almost torn after being caned by the discipline teacher."
We can easily understand this father feelings, parents look at those wounds, can you imagine your kid returning from school like that?
Khairil's actions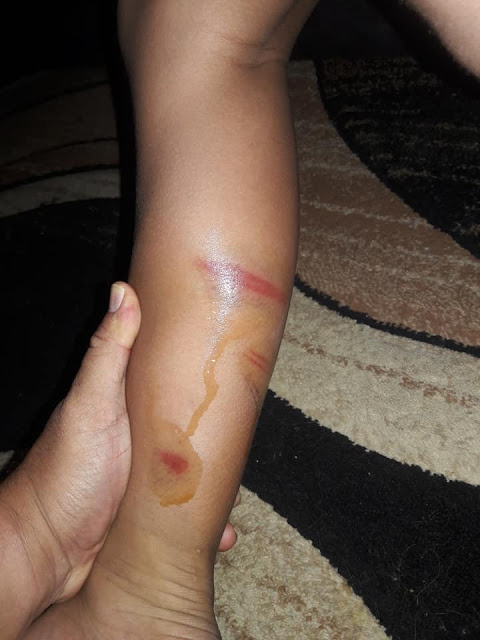 Seeing his son so badly wounded, Khairil first decided to call the school. However, the school's response wasn't the expected one. To avoid any conflict the school just decided to apologize on the discipline teacher's behalf. So, Isaac's father decided to file a police report against his teacher. Pressing "I'm not vengeful, but I'm pissed. I'm not that cruel to put you in jail because I know you have a family. However, maybe you should've thought twice before caning my child. You shouldn't have followed your anger and should've opted to think rationally".
Did the teacher go too far?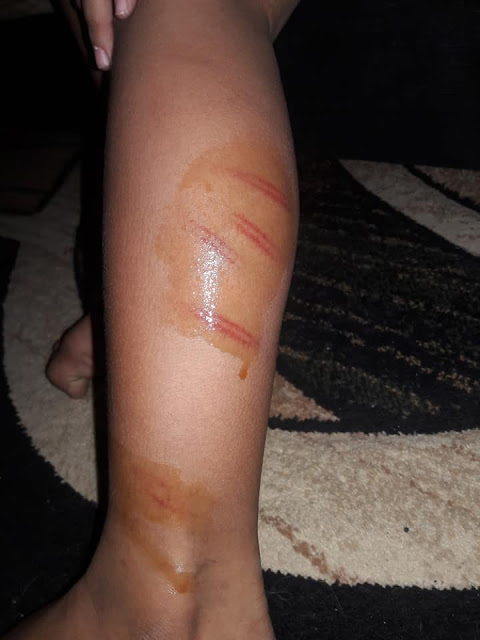 As described in the Malaysian Penal Code "Corporal punishment of boys is lawful in schools, regulated by the Education Regulations (Student Discipline) 2006 under the Education Act 1996. Article 350 of the Penal Code 1936 confirms that caning of a scholar by a headteacher does not amount to criminal force". Caning is legal so the teacher wasn't committing any crime when he decided to cane the boy.
But caning a 7-year-old boy until he got clear wounds, doesn't seem like a wise idea. There are so many different solutions when a child is acting naughty. In our opinion, caning a child should be the last option and surely not to this extent.
Let us know what do you think about this issue in the comment section: Is caning old school or still relevant?
Wonder how Malaysian moms bring up their children? Watch our Supermoms series here.
For more articles, products and parenting tips always check Motherhood.com.my