To read the Malay version of this news about the abduction of Nur Aisyah Hamizan, click here.
Malaysia was shocked by devastating news last week. The report of a 17-months old toddler, Nur Aisyah Hamizan infuriates anger from Malaysian nationwide. The poor little girl was kidnapped and abducted by a stranger earlier in the morning of 7 June 2018.
Nur Aisyah is believed to have been kidnapped after a break-in at the victim's house in Kampung Parit Lanjut, Muar. According to a report in NST Online, Nur Aisyah was found missing by her mother, Siti Noorfadilah Yusofe, 30, about 5 AM when she was preparing 'sahur' for the family.
"Before the incident, I was with Nur Aisyah in the room. I was watching television, and I remember switching off the television about 3 AM before going to bed with her. At the time, my three other children, husband and mother had already gone to sleep."
Later at about 5 AM, the grandmother woke up for 'sahur' and noticed the back door was open, but she didn't suspect anything. At the time, the mother did not realize that Nur Aisyah was not in her bed as she was preparing the food. She only discovered her daughter was not around when she went back into the room.
She then checked thoroughly around the house and found that the person who broke into the house had also taken two mobile phones without touching other valuable items.
After about 30minutes, the family finally lodged a police report at Bukit Pasir Police Station.
As a mother, Siti Noorfadilah was only worried about the safety of her daughter. She posted on her social media, seeking help from the people in locating her daughter.
"Please return my daughter. I love her. I don't know of anybody who is angry with me. Nur Aisyah is a good girl, and I am worried whether she has eaten or not," she wrote.
Aisyah FINALLY found after almost 15 hours of searching.
What a relief!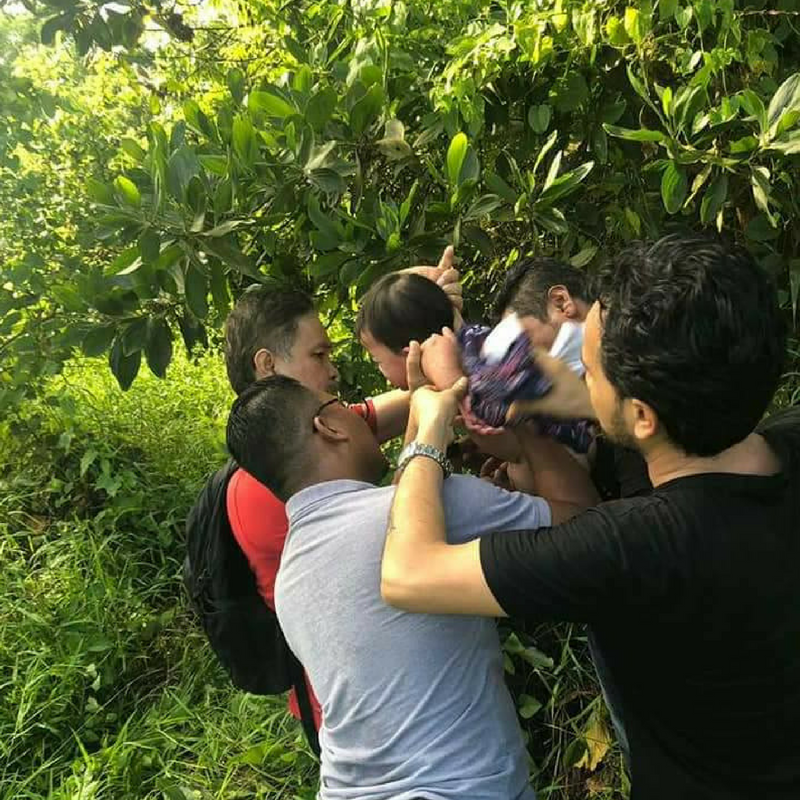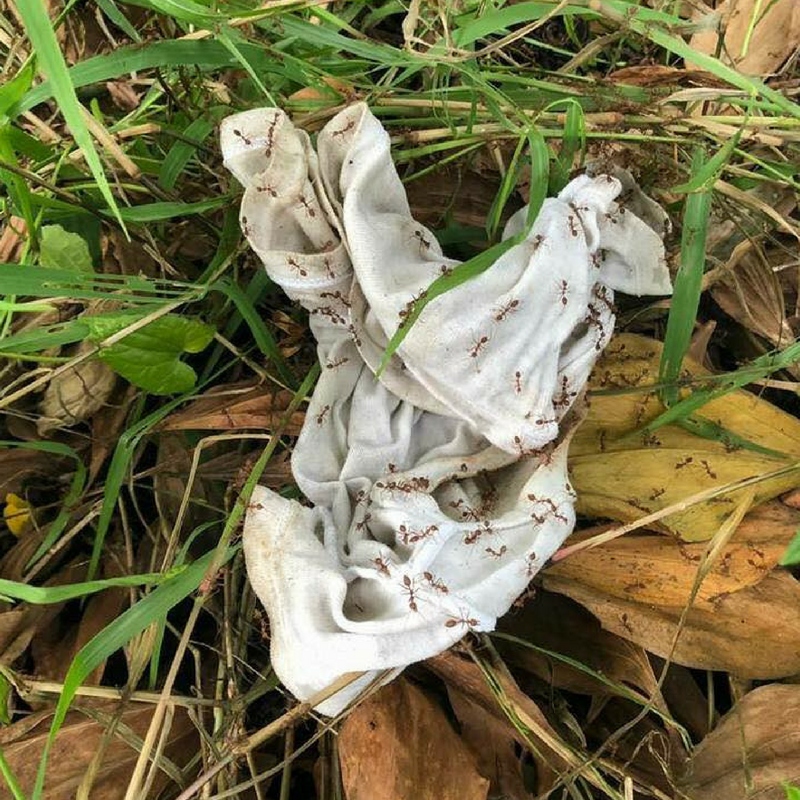 No one wasted a single second searching for little Aisyah. She was later found at a bush near an electrical substation in Muar at around 4 PM, same day.
Nur Aisyah was finally safe in her mother's arms and is in stable condition despite insect bites all over her body. How can you do that to an innocent child?!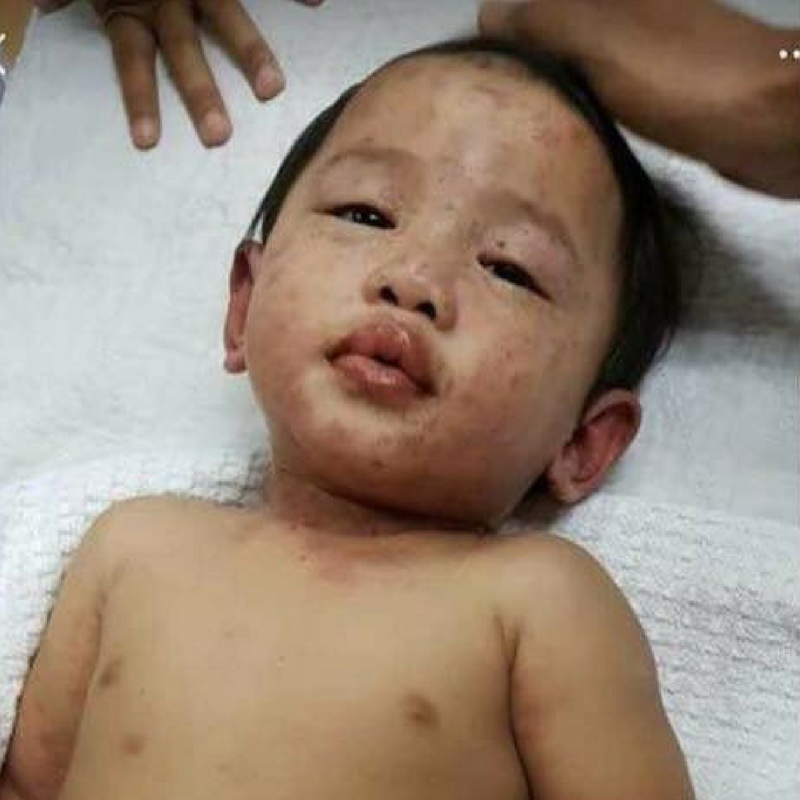 According to the news in Berita Harian, the kidnapper who is a Nepal, age 25, has also been taken into police custody.
Aisya needs to be hugged all the time.
On latest news, the mother, Siti Noorfadilah shared on her Facebook page that she can see how traumatized her daughter is. Aisyah will cry for her father when she is awake and needs to be hugged by her mother when she is asleep.
As of today, Nur Aisyah is still under further treatment at Hospital Pakar Sultanah Fatimah, Johor. We hope you recover very soon and grow up healthily dear Aisyah!
For more news, updates and best deals on baby products, visit motherhood.com.my now!