End child marriages by uploading your pictures with #schoolnotspouse (#pelajarbukanpengantin) sign to show your endless support. 
Although the 41-year-old Kelantan-based man received a marriage certificate for marrying an 11-year-old girl as his wife, many concerned Malaysians are still calling for tighter laws to prevent child marriages.
According to The Star, a group of Non-Governmental Organisations (NGOs) launched a hashtag campaign called #StudentNotSpouse (#PelajarBukanPengantin) on July 17, and has since garnered pledges from prominent figures such as the Deputy Women, Family and Community Development Minister Hannah Yeoh; Permatang Pauh MP Nurul Izzah Anwar; and Klang MP Charles Santiago.
The Child Rights Civil Society Organisations Group said child marriage was unacceptable anywhere in the world. It urged the Government to take immediate action to ban child marriage by setting the legal minimum age for marriage at 18 and to fulfil what was promised in the Pakatan Harapan manifesto on this issue.
This campaign was started by a group of concerned citizens who want to make child marriages a matter of history in 2018. No child marriages, no exceptions. Children belong in schools, not marriages,
lawyer Robyn Choi explained.
Put An End To Child Marriage #schoolnotspouse
Initiated by civil society groups and individuals, activists, non-governmental organizations, students as well as youths, #pelajarbukanpengantin hopes to put pressure on lawmakers to push for a law to ban child marriages in Malaysia.
The government will introduce more stringent procedures to temporarily curb marriages involving minors pending a permanent solution, Datuk Mujahid Yusof Rawa told Parliament today.
To be introduced inside of 30 days, the procedures are aimed at discouraging or limiting child marriages while authorities evaluate Shariah and state laws in order to draft legislation that will end the controversial practice for good.
This is just something for the short term. In the long term, child marriages should be banned,
said the minister in charge of religious affairs.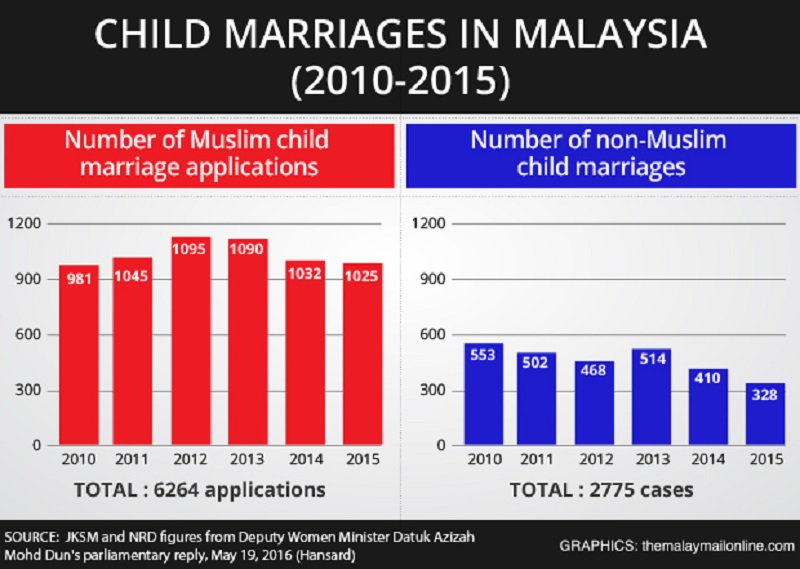 We at motherhood.com.my also has joined this campaign and we want you to join us too by capturing your picture and uploading it to your Instagram with the #schoolnotspouse (#pelajarbukanpengantin) sign, to help us to put an end to child marriages.
For more parenting tips and tricks, as well as the best promotions in baby products, visit Motherhood.com.my now! Share with us in the comments what you would like to read about next!