Gregory Ramos, a 15-year-old teen from Florida, United States is currently in juvenile custody for strangling his mother to death and hiding her body after they fought over a "D" grade he received at school.
According to Newsweek, the teen has confessed to killing his mother, Gail Cleavenger. He was then ordered by a juvenile court judge in Volusia County on Sunday, Nov 4 to remain in juvenile custody for 21 days or until a further court order is issued, as reported by WKMG-TV yesterday, Nov 5.
It still remains unclear whether the suspect will be charged with murder as an adult.
Ramos claimed that his house was burglarized.
The teen, who was studying criminal justice and crime scene investigation at University High School in Orange City and a youth volunteer at the city's police department, claimed that his house was burglarized and his mother was missing and called up the police on Friday, Nov 2.
However the authorities didn't buy his story and saw through his lies. This is because the authorities noted that the scratches in his face was consistent with wounds inflicted in self-defense and the crime scenes were suspicious.
A first-degree murder.
Ramos has ordered his two friends, Dylan Ceglarek and Brian Porras, both 17, to be on supervised home detention, but prosecutors were questioning their sentence in relation to the gravity of the crime committed. His two accomplices, were both charged with acting as accessories to a first-degree murder, the report said.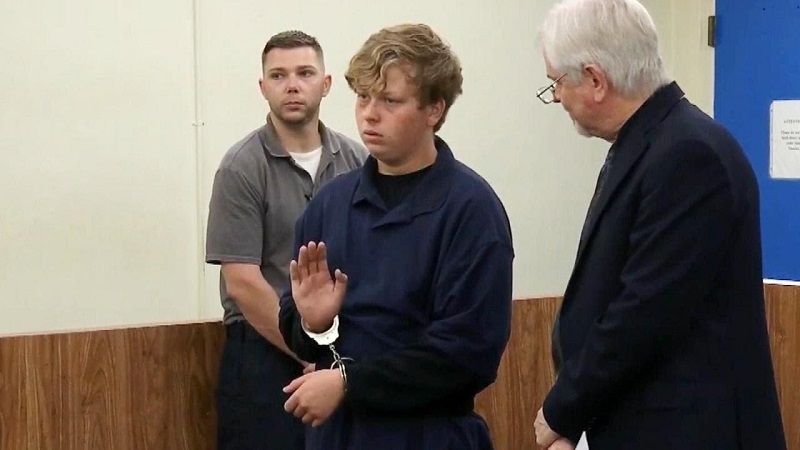 The police accosted the indifferent after Ceglarek and Porras confessed that they helped Ramos stage the burglary scene and burying his mother's body. He finally confessed that he killed his mother not long after and saying that he did so as a "preemptive strike." Despite of an absence evidence of a possible abusive relationship between the mother and the child, he said that he believed his mother will kill him.
Strangled his mother for the second time.
A sheriff in Volusia county, Mike Chitwood also stated that Ramos tried strangling his mother to death on Friday after arguing about the bad grade he received in one of his subjects. He then went out and fetch a wheelbarrow because he thought that his mother was already dead at that moment.
The report also stated that when he returned, he spent another 30 minutes strangling her once more because he saw her breathing and successfully murdered her this time. He then loaded her body in her car and called Ceglarek and Porras. The three then buried the body together at a church fire pit where they usually drink and do drugs.
Soulless Teen
Chitwood regarded Ramos as a "soulless individual" and one of the "top three sociopaths" he has encountered.
To watch how cold and callous and calculating he was, I think this was probably the most shocking thing for all of us,
Chitwood said in the report.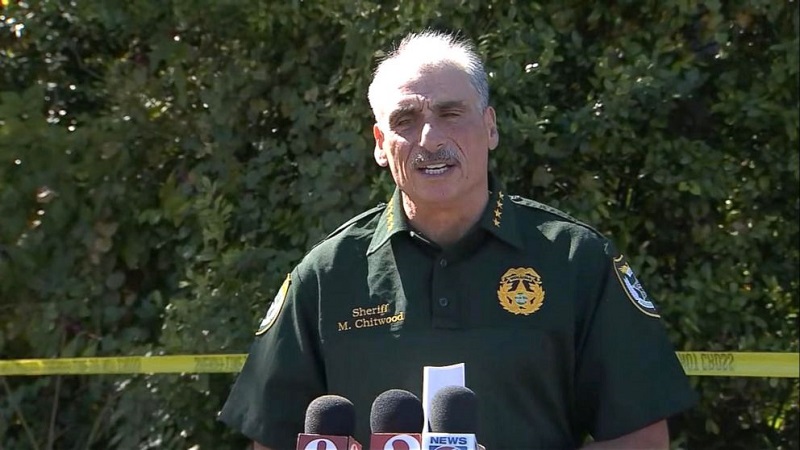 No sign of remorse whatsoever.
According to Philippine Daily Inquirer/Asia News Network, Sergeant A.J. Pagliari who interviewed Ramos said the 15-year-old "wasn't very emotional" about his confession. He described the suspect as "very cold, calculated and very proud of what he did." The sergeant added, "He said 'I did a really good job staging everything.'"
To find more parenting advice, and products head over to Motherhood.com.my.