Mums, if you have been struggling to increase breast milk supply, you need to know three things first:
The amount of milk you produce is dependent on the number of milk ducts you have, not breast size.
The more you empty your breasts, the more they will replenish, meaning the more you breastfeed or pump, the more your supply will be. It's the old demand and supply rule.
Some foods have been proven to boost breast milk production because they are galactagogues. According to Wikipedia, a galactagogue is a substance that promotes lactation in humans and other animals. These foods may be used to treat low milk supply.
Here are some foods that are considered to be galactagogues:
Whole grains, especially oatmeal.
Yams, beets, carrots
Green papaya
Dark, leafy greens (alfalfa, kale, spinach, broccoli)
Fennel and fennel seeds
Fenugreek
Garlic
Chickpeas
Nuts and seeds, especially almonds.
Ginger
Spices like cumin seeds, anise seeds, turmeric
Fruits and vegetables high in phytoestrogens are also believed to promote healthy breast tissue and lactation (plum, pear, apple grape berries, beans, sprouts, cabbage, spinaches, soybeans, grains and hops). Brown rice, for example, also may have an effect on the brain to stimulate milk production by increasing the production of serotonin, which is a neurotransmitter that can stimulate prolactin, a hormone involved in lactation.
Note:
Fenugreek seeds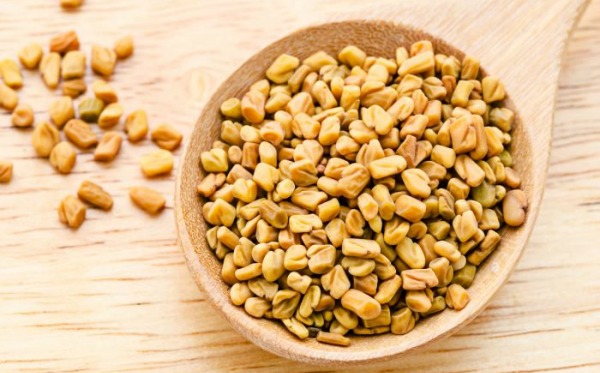 Fenugreek seeds are a staple in many Asian recipes. They are also a popular remedy for boosting the supply of breast milk.
Results of an older study, from 2011, suggest that drinking three cups of fenugreek tea a day leads to a significant increase in breast milk output, compared with a placebo. However, not all research supports this finding. According to the National Center for Complementary and Integrative Health (NCCIH), fenugreek may cause:
diarrhea
a worsening of asthma symptoms
breast milk, urine, and sweat develop a "maple-like" smell
The NCCIH also advise women to avoid fenugreek while pregnant, as it may affect uterine contractions. They caution that there is a lack of research into the risks of taking fenugreek while breastfeeding.
Fennel seeds
Fennel seeds are a common ingredient in teas and supplements marketed to increase breast milk output. Some people also use fennel seeds to relieve gas and bloating.
Some studies report that taking fennel while breastfeeding can increase the volume and fat content of milk and help the baby gain more weight. However, again it says fennel may cause diarrhea.
Now that you know the above, here are four recipes that have been traditionally used to turbo boost breast milk.
4 Soups to Turbo Boost your Breast Milk Supply today!
Fish and Green Papaya Soup (Version 1)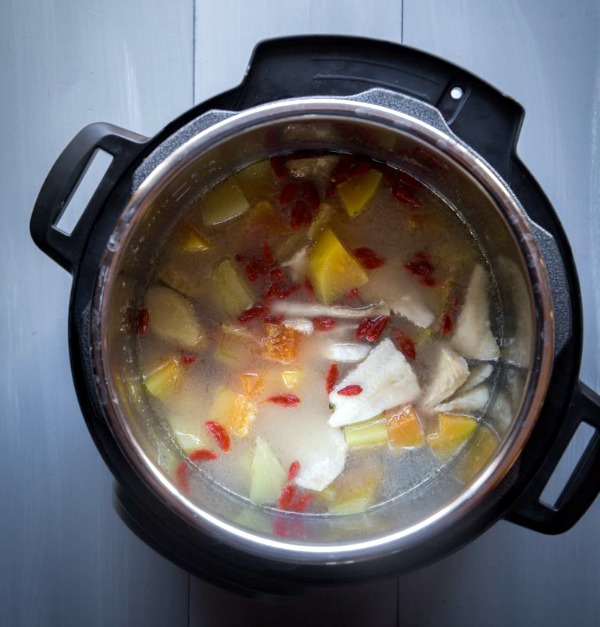 T

his recipe is used by the Chinese as part of a mother's daily postpartum diet to increase breast milk production. Papayas grow in abundance here, you may even have a few trees growing in your own backyard. If not, get the papayas from the supermarket. Hero mart, for example, sells green papayas as do many fresh vegetable shops.

Ingredients
6 cups water
200 gr white fish of your choice ─ Kurau/garouper, Siakap (seabass), and sole is suitable for this
cut into large pieces to prevent breaking while cooking
4-5 slices fresh ginger
5-6 red dates (jujubes)
1 small green papaya peeled, seeded, and cut into medium chunks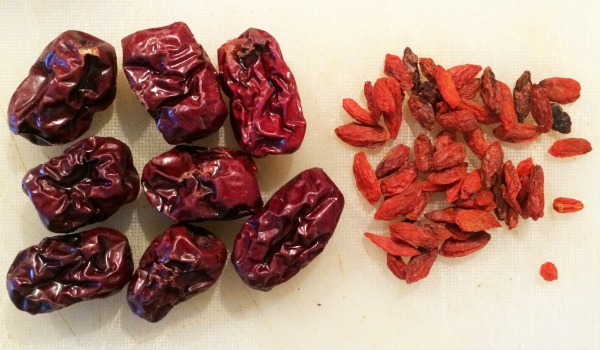 1/4 cup goji berries
Salt to taste
Sesame oil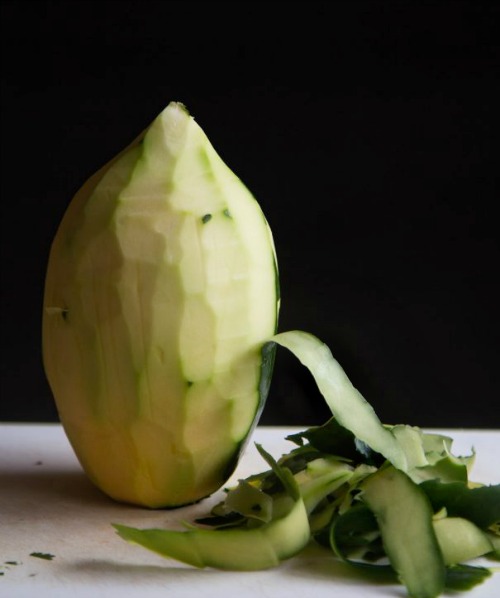 Instructions
Bring the water to a boil. Add all the ingredients and bring the water back to boil and then lower the heat to let it simmer gently for 30 minutes. Don't stir the soup too much so the fish will not break into pieces. Remove from heat. Add goji berries and let them sit for 5 minutes. Season with salt to taste and add few drops of sesame oil and serve immediately.
---
Fish and Green Papaya Soup (Version 2)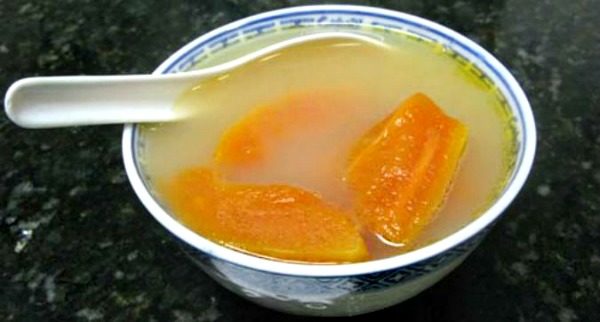 A

nother version of the fish and green papaya soup using a different fish and cooking style. The choice of fish is yours, so long as they are low mercury in content. (Generally speaking, the smaller the fish the lower the mercury).

There are many versions to this papaya and fish soup because the concoction using these ingredients have been known to boost breast milk supply in traditional Chinese confinement meals through the ages. This soup has both these ingredients and is also packed with vitamin C, beta carotene, and antioxidants. It is also really tasty.

Ingredients
4 medium-sized golden threadfin bream
1 large green papaya (to turbo-boost milk supply)
5 to 6 pieces of dried scallops
3 large dried red dates (jujubes)
2 slices of fresh ginger
2 litres water
1 teaspoon of salt (to marinate the fish)
1 teaspoon of oil (to sauté the fish)
Instructions
Clean the fish and pat dry with paper towels. Rub salt on fish (inside and outside). After an hour, drain off any excess water.
Peel and cut the papaya into large cubes.
Start boiling your soup water.
In a pan, add oil and fry the ginger with the fish on low-medium heat, until the fish is completely cooked and the skin is a slightly browned.
Put the fish into a soup bag and add to water.
Add papaya and ginger
Boil for at least an hour before serving.
---
Fenugreek Soup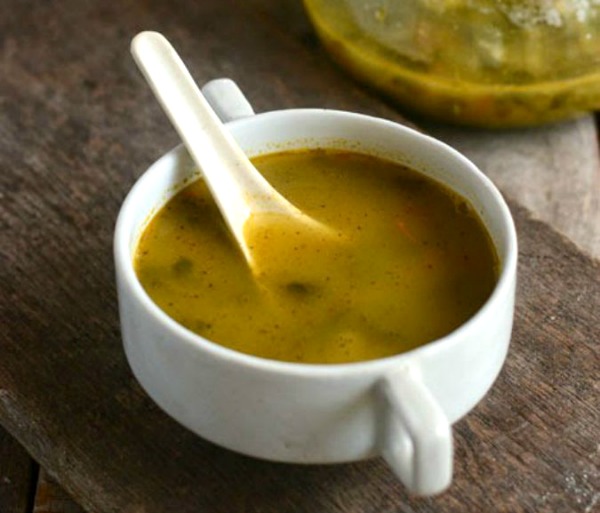 F

enugreek is another well-known lactogenic food. It is believed to have been used as a milk booster since biblical times. Diosgenin  – a key compound of the herb – has been scientifically shown to increase breast milk flow. Fenugreek has a slightly sweet, nutty flavour often described as a cross between celery and maple. Ingesting too much can cause sweat, breastmilk and urine to smell like maple although this seems to have no effect on the baby (see research above).

Fenugreek can increase a breastfeeding mum's supply within 24 to 72 hours, making it, without doubt, one of the best galactagogues around. Here is an Indian recipe from Padhu's Kitchen.

Ingredients
1 cup fresh fenugreek leaves (try Jaya Grocer)
½ cup finely chopped onion
1 finely chopped ripe tomato
3-4 cloves minced garlic
2 cups water
Salt and pepper to taste
2 teaspoons sesame oil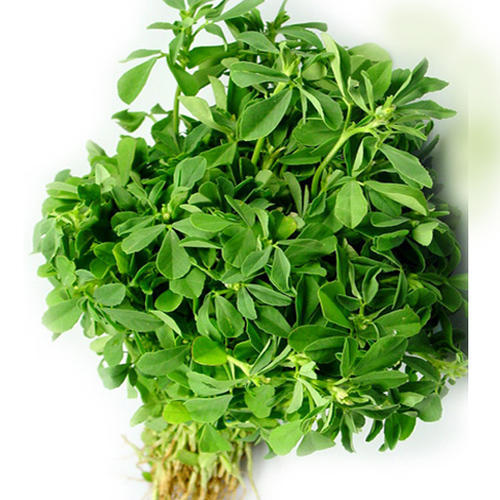 Instructions
Wash, clean and chop fenugreek leaves.
Heat oil in a pan, add onion, garlic and sauté until onions turn transparent.
Add tomatoes and cook for a few more minutes.
Add chopped fenugreek leaves and sauté until the greens wilt.
Add 2 cups of water and salt to taste, and simmer for 15 minutes. Add pepper to taste. Serve hot.
---
Pumpkin and Fenugreek Soup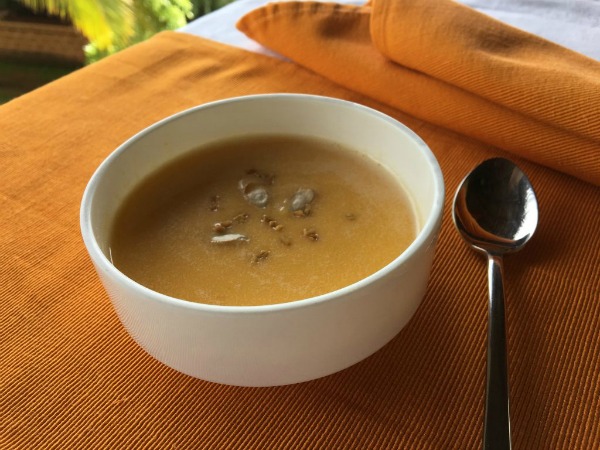 H

ere is another lovely fenugreek soup in the flavor of India. However this one uses fenugreek seeds, not fresh leaves. The fenugreek seeds add an amazing flavor. Do not puree the fenugreek seeds though or the soup will taste bitter.

Ingredients
2 cups steamed pumpkin puree
2 tsp fenugreek seeds (methi seeds)
1 red chili
salt
1 onion chopped
½ cup soy milk /coconut milk
Instructions
Soak the fenugreek seeds in some water for about an hour. In a saucepan, add the chopped onions and red chili and sauté with one teaspoon of water. Keep adding water and stirring in intervals till the onions are translucent.
Add the fenugreek seeds and pumpkin puree and bring to a boil. Add salt and the soy or coconut milk (santan) whichever you like, and serve hot.
For more breastfeeding and confinement recipes, visit Motherhood.com.my