Keeping kids entertained with wholesome activities can sometimes be quite a challenge. Kids these days would sooner sit at their computers or be glued to their iPads than to partake of any real (read: physical) activities. While there are some pretty high educational IT values to be gained from the use of today's electronic gadgets, not everything essentially stimulating for them are attached to a computer. Kids need to also be physically active to stay healthy inside out.
Many a worn out parent may lament that there is nothing much they can do to match up to the interesting apps and games that kids can get from the use of computers. This is not necessarily true for with a little imagination and determination, there will always be mind and body stimulating activities that can be offered to children. So goes the cliche saying – If there's a will, there's a way. Our advice is to start spending more time with your offspring so that they may value your companionship and learn to appreciate an all-round family closeness. Here are some fun activities you can try with your kids whenever there is time to kill. Having said that, time spent with your children is extremely important for their emotional and mental well-being, where parents should ideally make that time!
Indoor
1. Living room Tele-match
Set up an interesting and challenging indoor tele-match course. Have family members split up into teams and hop along the hall, snake under the table, do a forward roll on the cushions and transfer (cooked) eggs with a spoon from one end of a room to another. Use your imagination (and the children's too!) to come up with challenging courses to partake in. Here are some ideas:
Crawl under or over a row of chairs.
Crawl under a string or bar set between two chair legs.
Jump into and out of a Hula-Hoop      five times.
Walk on a balance board.
Throw a beanbag into a laundry basket.
Run while balancing a beanbag on your head.
Do a ring toss.
Ride a tricycle along a predetermined route.
Do a handstand.
Skip in place while reciting a jump rope rhyme.
Do ten jumping jacks.
2. In-house music!
Set up a family orchestra. – Tissue boxes and elastic bands make good guitars, paper plates with milk bottle tops make tambourines and dried rice or pasta in bottles or tins make good maracas and shakers. You can even bang pan lids with wooden spoons for drums. Then shake, rattle and roll to some upbeat music. Who knows, it may even be a hit in Youtube!
3. Get on board with board games!
Highlighted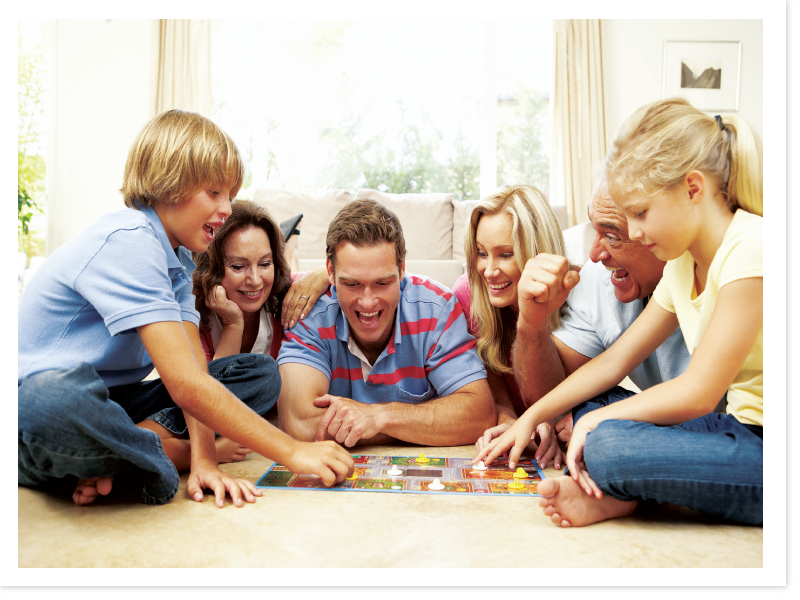 Having family games of Scrabbles, Ludo, Monopoly or Cluedo can spell hours of mind-stimulating fun! Not only are these board games a delight to partake in, some games like Cluedo and Scrabbles can be mentally and intellectually challenging too! Have family board games night regularly. Coupled with home-made snacks such as finger sandwiches or chili fries, your kids will definitely have no problems sitting down to some valuable family-bonding time.
4. Indoor picnic
Pack a basket with paper plates, utensils and cups. Make sandwiches, pack fresh fruit, pretzels, a big tumbler of juice, and yogurt for dessert. Spread a blanket or rug on the living room floor and serve a picnic lunch indoors! You can even do this at the porch or balcony for an added touch of sunshine!
5. Never Ending Adjectives
Ask your child to point out an object, then take turns coming up with adjectives for that object. For example, you may say "a doll", your child would say "a Barbie doll". The game might continue with "a beautiful Barbie doll", "A blonde beautiful Barbie doll", "A tall, blonde, beautiful Barbie doll" and where ever else the sentence might take you to!
6. Animal Jumble  
This works best with 3 or more children, but can also be improvised as a game for two.  Assign each child a "secret" animal part. The child may choose the animal. Have them draw their part on white art paper. Each child should not know what the others are drawing. For example, while Cindy draws the head of a cat, Andy draws the tail of a zebra and Albert and Evie draw the body of a crocodile and the legs of an elephant respectively. When they have all finished drawing, have them cut out their parts and tape the animal together. Have fun choosing a name for their animal. You may be the first to discover the "Catzebphantdile!"
7. Play Sardines
Something like a game of hide-and seek where everyone hides and one person goes looking for them, in this game however, only one person hides. Everyone else will have to go looking for the hider. When the hider is found by a seeker, the seeker will join the hider in his or her hiding place till they are discovered by more seekers, who will also join them. The game ends when the last seeker finds everyone hiding in one spot, crammed together like a can of sardines!
8. Plate of Bubbles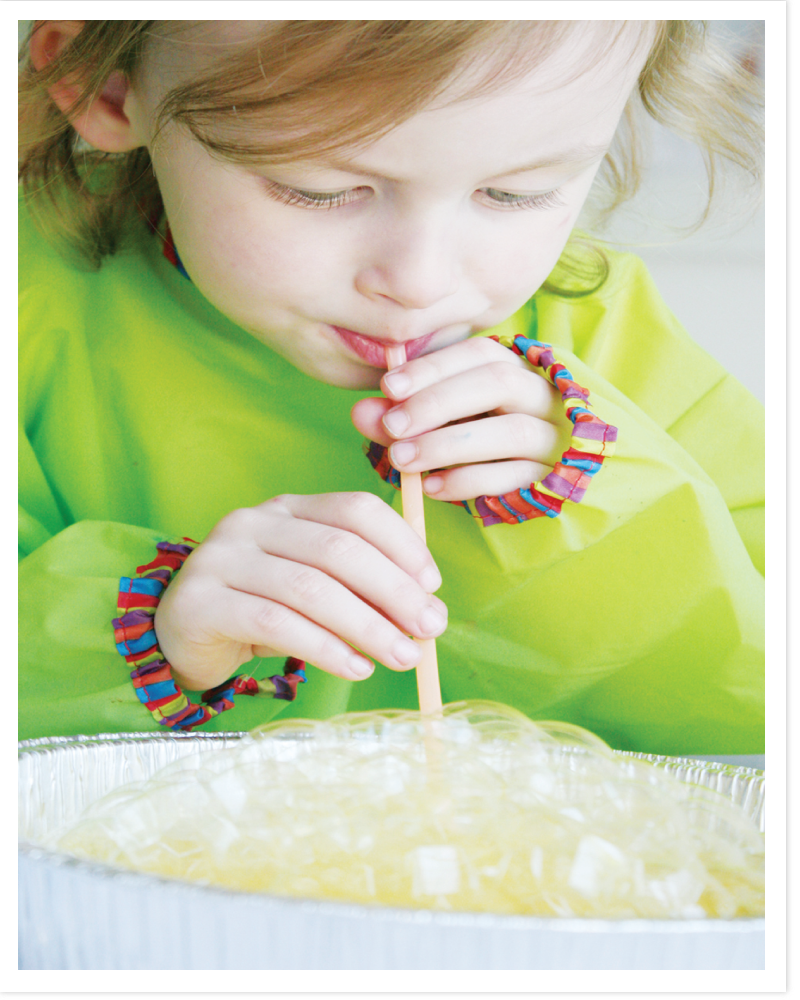 All you need for this fun activity is a small plate, a plastic drinking straw, dish washing liquid and tap water. Place two drops (that's all you need!) of dish washing liquid in the center of a plate. Carefully run tap water onto the plate, pointing water over the dish soap to create some foam or bubbles. Place the plate on a flat, sturdy surface, and have your child point his straw into the water. To create bubbles, blow gently and slowly into the sudsy water. Not too fast, it won't work! Slow and steady will create huge bubbles!
9. Hide the Object
Using any ordinary object (stuffed animal, pencil, drinking cup, etc), play this fun hide and seek game with your children. Simply have your child hide their eyes, then place the object somewhere in plain view (on the fireplace mantel, on top of the TV, near the front door, etc) and then have them look for it. Another idea is to use objects relating to a particular theme. For example, if your little pre-schooler is focusing on the letter "A" that week, use objects that begin with "A" (apple, alligator, etc) You can adjust this game for older kids by hiding the object a little deeper. You might place the pencil or toy halfway behind a framed picture, or maybe tucked behind a cushion.
10. Make and bake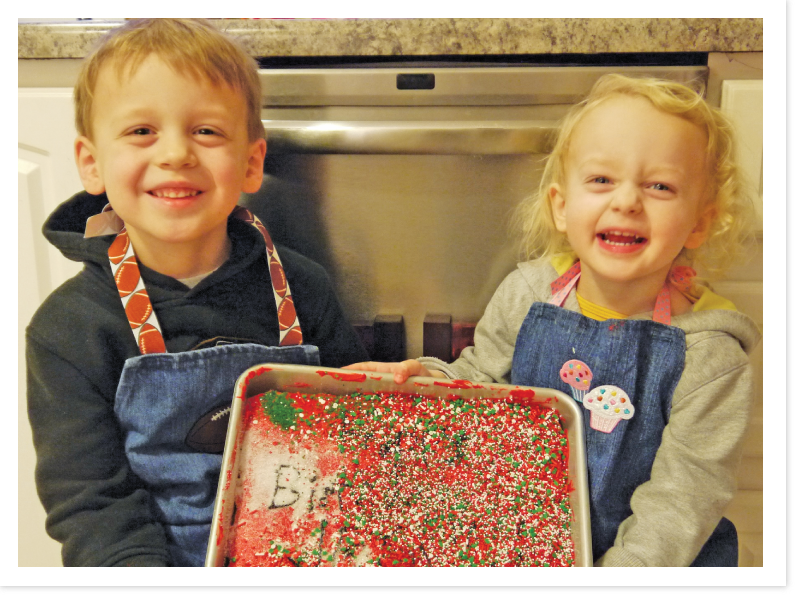 Let your little fries lend some big help in the kitchen when you allocate a  baking day. Kids would love to help mix batter, knead dough or sprinkle in raisins or chocolate chips! Bake to your heart's content – Let the aroma of freshly baked cookies, cake, pie or even bread permeate the air!  Last but not least, there's always the universal question when it comes to baking – Anyone wants to lick the batter?
Outdoor
11. Street sports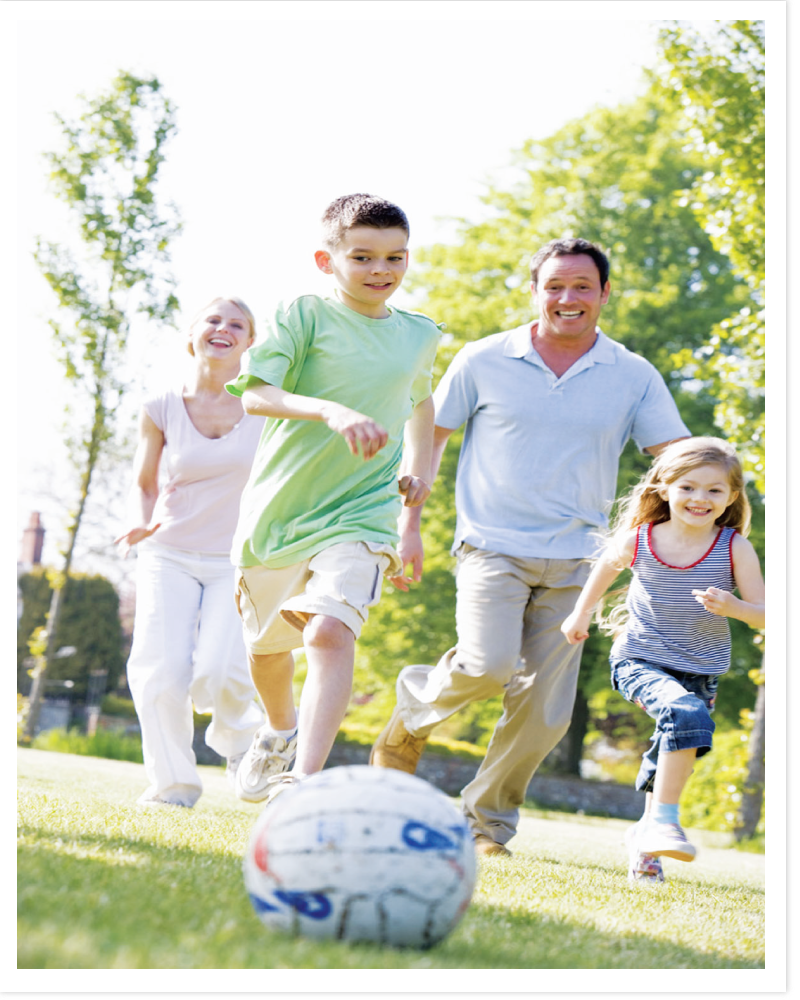 Bring some excitement to your neighborhood streets by organising a game of street hockey or soccer with other families. Arrange for potluck refreshments to be brought by participating families. It's a great way to get to know your neighbours better and foster some neighbourly affection. Just be sure the avenue chosen for your activity is safe, away from traffic (or residents' flower pots!)
12. Time out for feeding the critters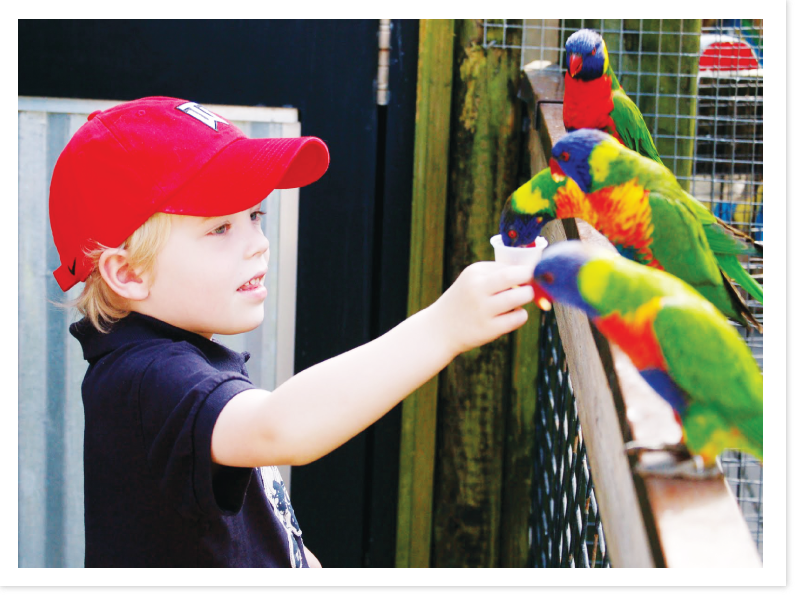 Birds, squirrels and even stray cats; No matter how annoying these creatures may be to busy adults, children however have an innate, basic affection for animals that should ideally be nurtured. Affection and love for animals is rarely a bad quality for a child to have. If your child loves to feed animals, let them! Let your kid try this: Spread a pine cone with peanut butter then sprinkle bird seed on it, tie it to a tree branch and wait for the birds to come. You can also give your kid some shelled nuts to leave out on a paper plate for squirrels (constant visitors to many families' yards or balconies).
13. Planting the love of nature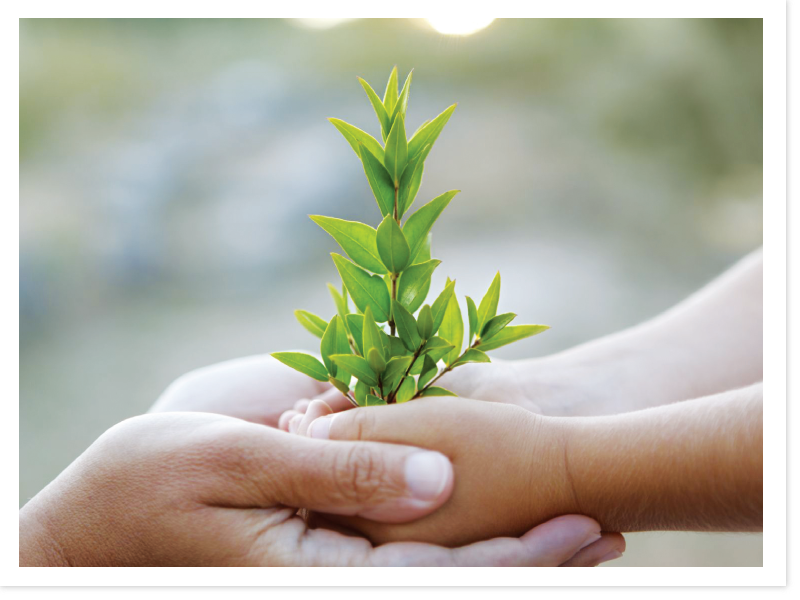 Visit a botanical garden or a butterfly park. Plants and pollinating insects such as butterflies contribute to thriving ecosystems and can indicate the state of an ecosystem's health. Second only to bees, butterflies are important for our survival for they pollinate plants to provide us with food. Plants and trees are just as important to us for they use the carbon dioxide we expel from our bodies and in return, give us oxygen to breathe. Family outings to botanical gardens and butterfly parks can be a great opportunity for you to help your child understand the delicate mechanics of nature and how important it is to look after our ecosystem.
14. Go on a local vocation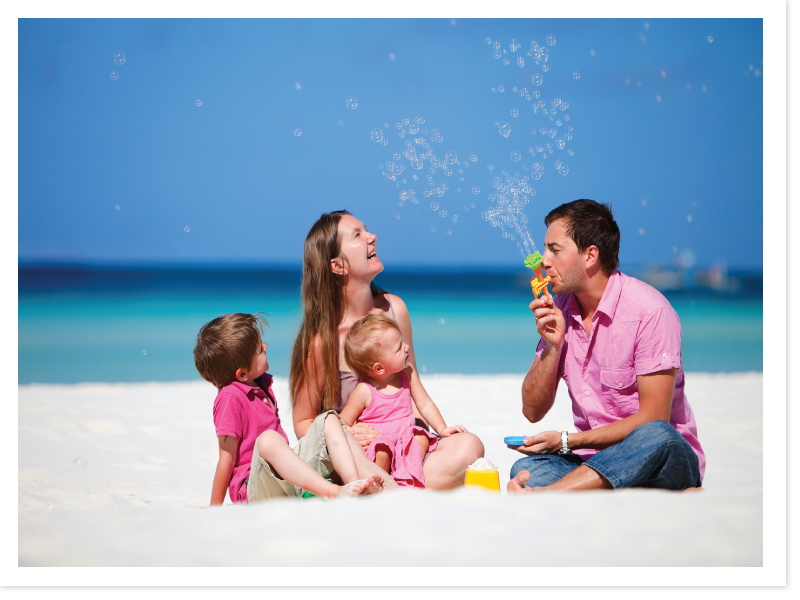 Who says you have to book expensive plane tickets and pack heavy for a vocation? Try a local destination instead@ First and foremost, you might not even have to leave town! Book a hotel room or two for the family and spend the day gallivanting around town – Go shopping, eat out, sight-see, watch a movie and visit a bowling alley for some family bowling time. Wind down by enjoying a buffet dinner at the hotel. Waking up to breakfast at hotels are always enjoyable for adults and doubly so with kids!
15. Check out the happenings in the city
Our local culture is never lacking of festivals, sales, exhibitions and fares. These might not only offer visual excitement, great sales and  bargains may be awaiting you too! So, check out what's happening about town and determine which ones that would appeal to your family and go enjoy!
16. Build your own ant farm!
Your kids will love the idea of creating their own ant farm, watching how they live and of course, feeding them. You will need a small glass container, a large glass container, some soil with ants, paper rolled into a cone and food for ants. Place the smaller container into the larger one. Dig out some soil with the ants in it and transfer it into a bucket. Using the paper cone, gently add the soil with the ants into the space between the two containers. Secure the cap of the container and punch air holes in the cover of the big container. Feed ants regularly with honey grains of sugar, bread, fruits, vegetables and so on.
17. Adopt a tree!
Choose a tree to monitor for the year. Check on it once a month. What do the leaves look like? What about the bark? Are there signs of wildlife? Are there plants that live near or on it?
18. Outdoor art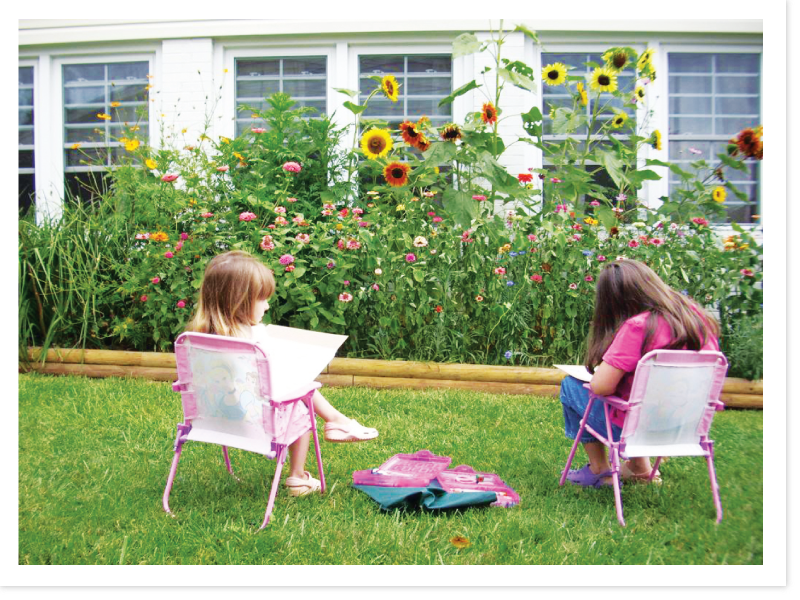 Take art supplies outside with you (crayons and paper for younger children; markers or pens for older children). Choose one natural thing (tree, rock, plant, etc.) to draw. For a touch of creativity, get your kid to draw it from a different perspective (standing above it, lying underneath it, sitting very close to it, etc.). Pretend to be a tiny insect and draw it from the insect's point of view!
19. Guess and tell
Take turns being blindfolded. Whoever isn't blindfolded can bring different things from nature (like grass, leaves, dirt, sticks, seeds, bark or pinecones) to the blindfolded one to see if they can guess what it is. The sense of smell, sense of touch or sense of hearing has to be utilized to identify the object.
20. Aqua games
Get the kiddos into their swimwear and go conquer the swimming pool! There are countless games that can make pool time extra special for the whole family. Play catch with a ball, water wrestling or even water polo! What better way to cool of on smoldering weekend afternoons! Throw in a light meal or snacks and you'll have the perfect family activity.