Summer brings trips to the pool or beach with the baby and lots of fun in the sun. Many baby products available today can make your summertime trip to the pool or beach safer, more fun or just more convenient. Check out our selection of  baby swimming products that are made for summer fun at the pool or beach.
1. SPF 50 Water-Resistant Sun Cream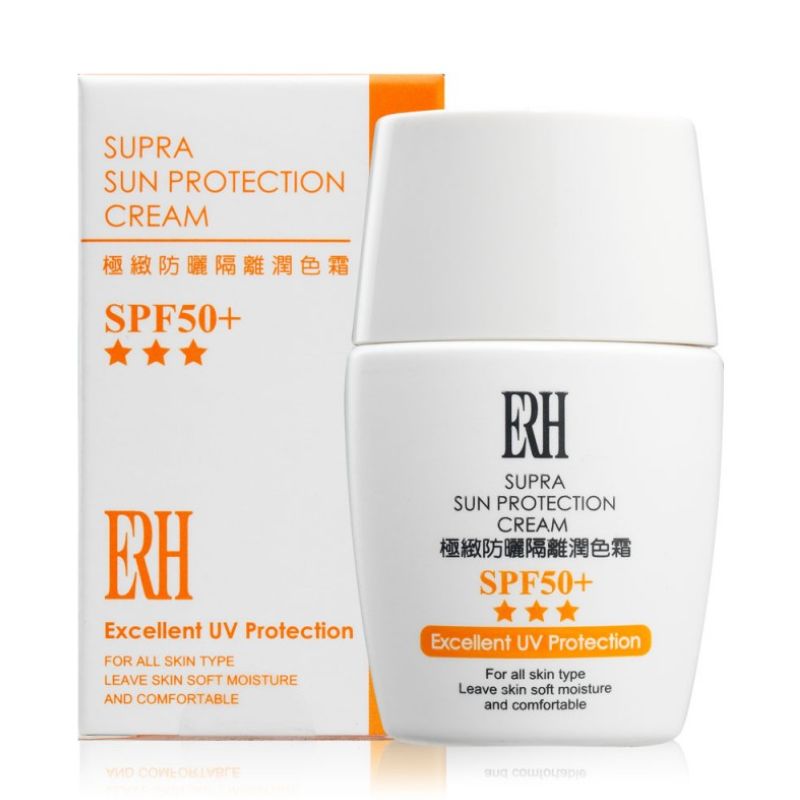 Number one among all baby swimming products? Water-resistant sun cream! Just a few serious sunburns as a child can greatly increase the risks of skin cancer later in life, so it's important to protect baby's skin as much as possible. A water-resistant sun cream  goes on easily and stays put pretty well, even through play time. It provides effective SPF 50 to prevent burns.
2. SPF 50 Swim Suit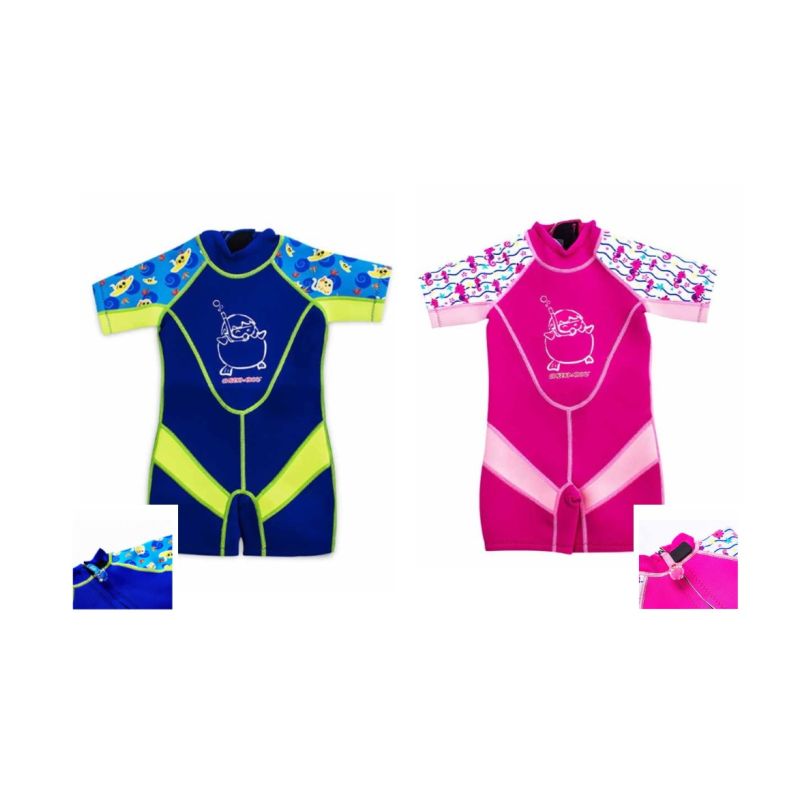 Covering more of baby's skin with a swimsuit is a great way to protect against sunburns. Most of baby swimsuits offer SPF 50 protection against UV. They keep your baby warm in and out of water.
3. Swim Diaper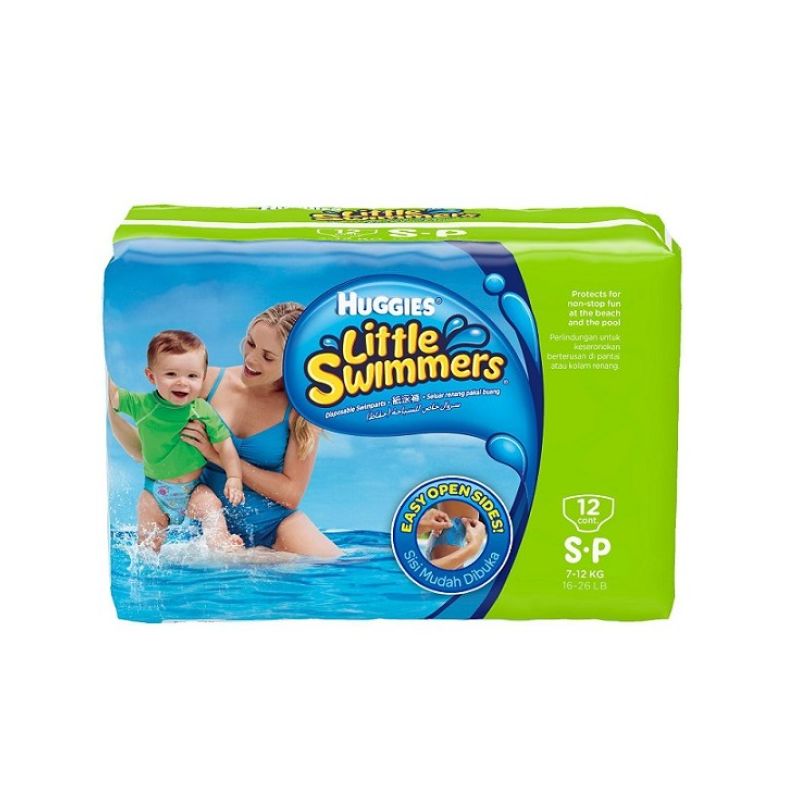 To avoid any embarrassing accidents happening in the pool, it is important that your little one is wearing a good swim diaper. Both disposable and reusable swim diapers are designed to be less absorbent while still retaining waste. So swim diapers can be submerged in water but not retain liquid and will not expand or become heavy.
If you're not regular swimmers, then disposable swim diapers will be a good choice. They are easy to slip on and once used, you can just tear along the sides to remove them. After swimming you can just toss them in the bin and not have so many things to lug back home in your bag. Reusable diapers are definitely economical because you can also use it as training pants on a regular basis.
4. Swimming Float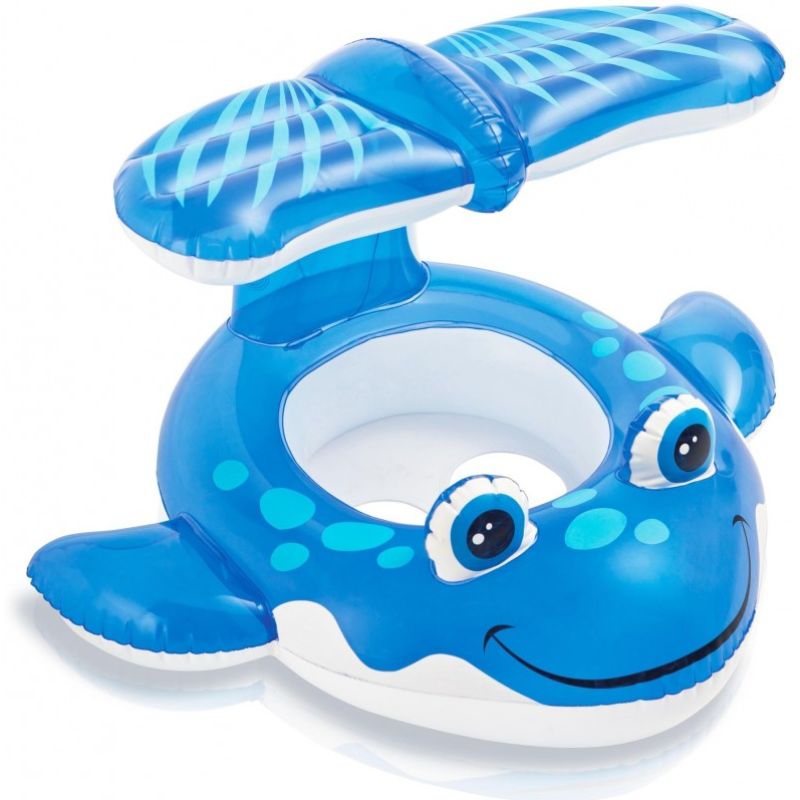 Letting your child having fun in water is one of the ways in which they develop. In discovering who they are, water usually sparks some confidence that goes on to direct the way they lead their physical lives. Swimming is lots of fun, and any splashing or gliding on water poses a new way of improving your baby's growth. Swimming baby floats come in all shapes, colors, and sizes. One of the good baby swimming products which create a fun and safe way for your child to be in the water. When buying a baby float you may consider the age of your baby, the durability of the float, the weight capacity, the price and if the float has a sun shade or not. A good float will maintain an upright sitting position for your baby.
5. Towel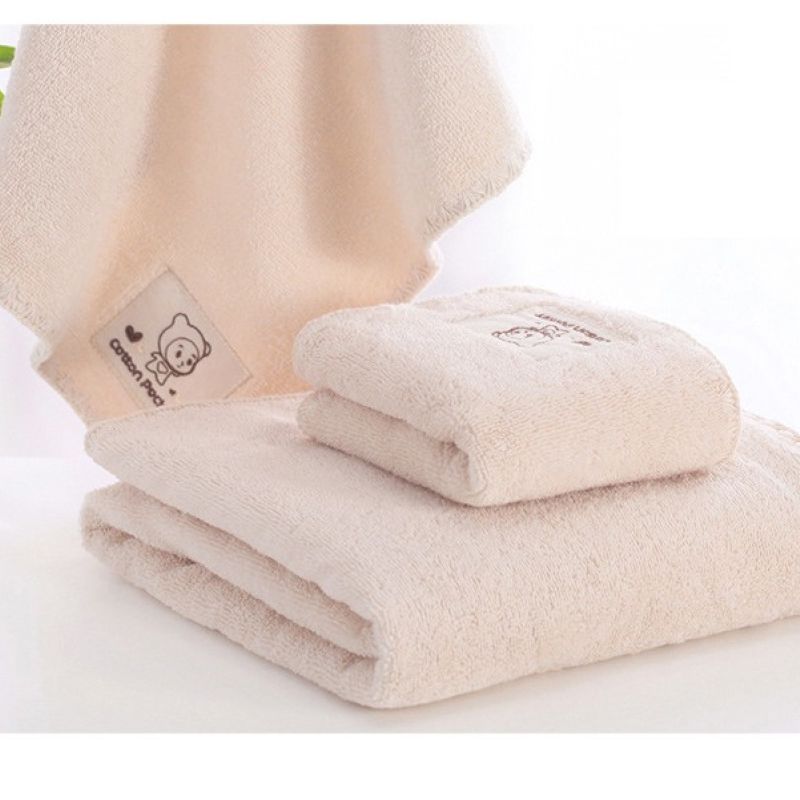 A towel is pretty much a necessity for drying you little one after swimming.  Providing your baby with a soft and warm towel after getting out of the water is crucial as they get sick very easily and could catch a cold unless wrapped immediately.
Your baby's skin is susceptible to so many dangers, especially the quality of their towels, that is why it's so important to go through and find the best baby towels. Poor quality towels could affect the skin negatively. A towel that is crafted from flannel, cotton, or even nylon are the best baby towels. A simple towel or a hooded baby towel with high absorbency would be perfect.
6. Baby Shampoo & Body Wash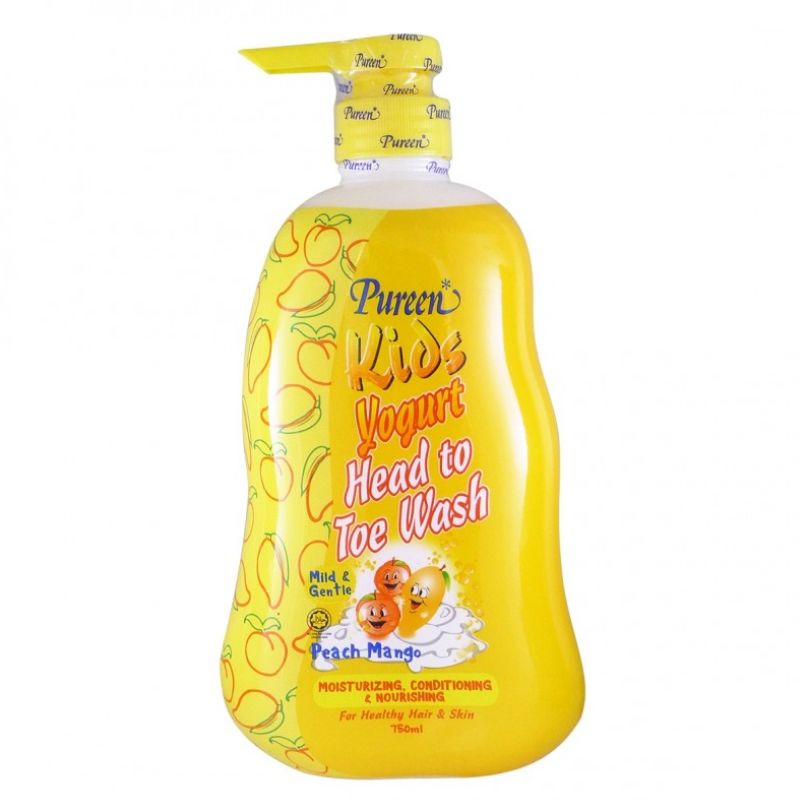 Chlorine or salt water can be damaging or drying to baby's hair, and irritating to delicate skin. Give your baby a bath after swimming is therefore the best way to remove the chemicals. Baby shampoo & body wash will gently remove any leftovers from your pool or beach trip and adds moisture back to baby's hair and skin.
7. Hat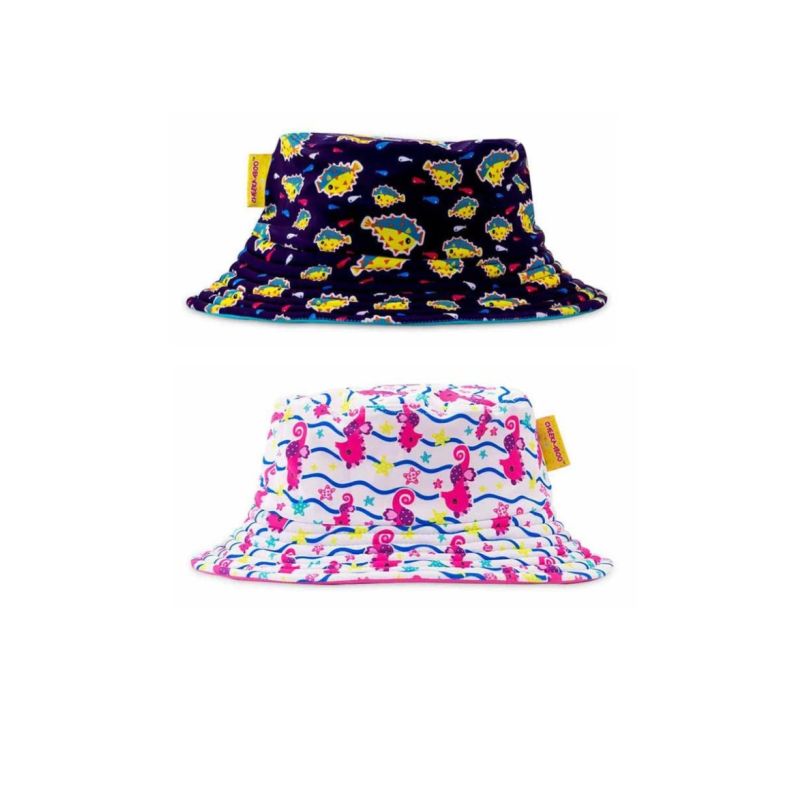 A hat will protect your baby's head from the sun. Floppy hats feature a 360° brim to provide shade for the head, face, and neck. If your child has sensitive skin, floppy hats that feature UV sun protection are better. Best for infants and young children are hats with chin straps that prevent the hat from falling off or being pulled off.
8. Swimming Goggles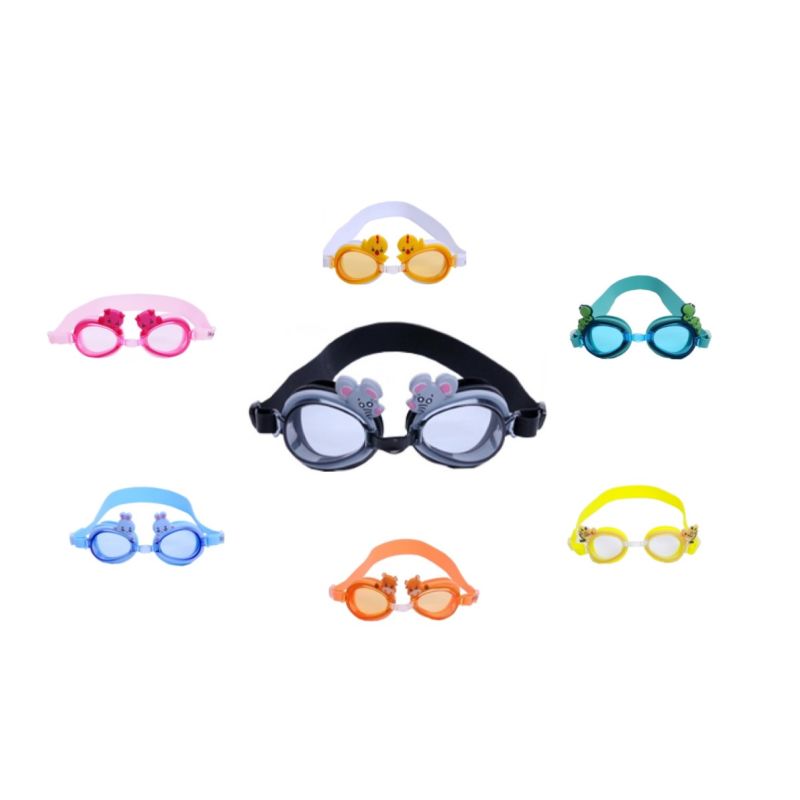 Goggles are the best way to protect your little one's eyes from chlorine or debris in the pool. They are one of the most essential baby swimming products for a good protection of your kid. Children are more likely to experience redness and irritation with their naked eyes exposed to the chemicals. So, when it comes to taking your kids to the pool to practice their swimming skills, you should protect their eyes for the future with a decent pair of goggles. They could also help toddlers swimming and encourage them to put their face back in the water with more confidence.
Above all, if your child does not want goggles then don't make a big issue out of it.
9. Water-Resistant Bag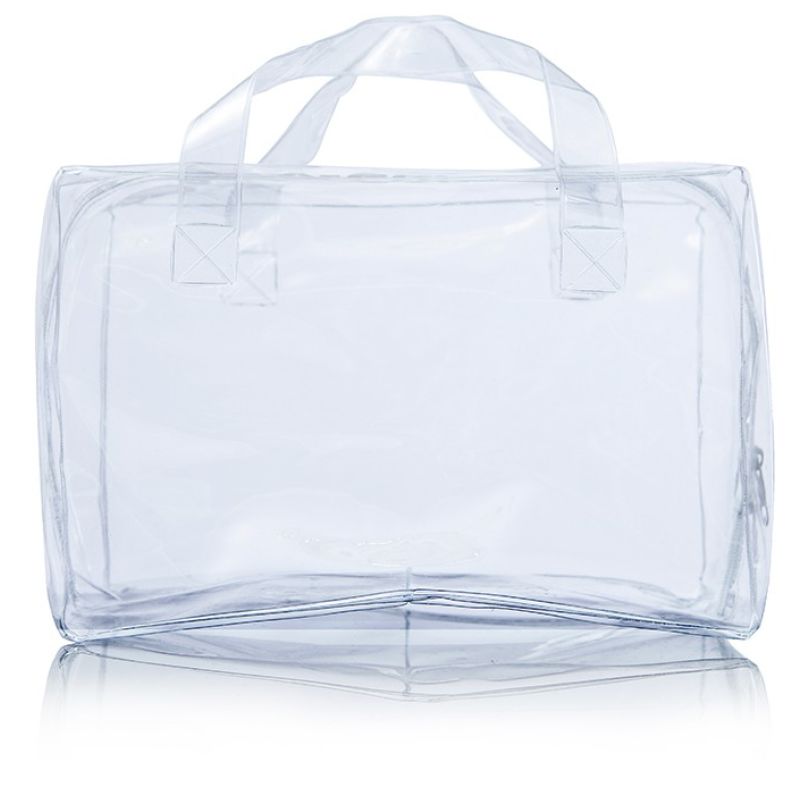 A water-resistant bag will be practical for your moments at the pool or beach. It will protect all your belongings from water splash or anything else. A waterproof bag has the particularity and advantage to be easy cleanable and to dry quickly. Don't need to put your wet clothes in a disposable plastic bag anymore.
10. Wetbag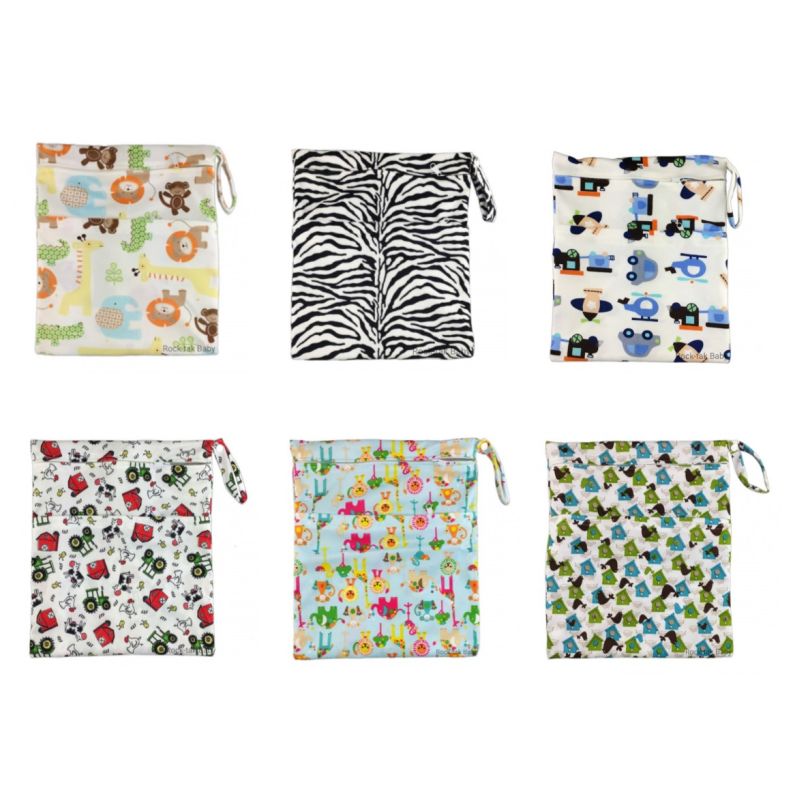 A wetbag is a waterproof cloth bag meant to store soiled cloth diapers, wet suits and more. It is convenient in everyday life but also after swimming activities. This not only prevents anything from getting everywhere in case of leaks, but also protects the contents from getting covered in sand or water.
*Kids' safety swimwear and swim gear is not a replacement for parental supervision. It is important to always watch your child at the pool to ensure their safety.
Discover our baby swimming products here.
Previous article : SWIMMING LESSON: SHOULD IT BE TAUGHT EARLY OR NO?