There's a new heartthrob in town and his name is Junior Cox-Noon. Only nine weeks old, Junior has already taken the internet by storm with his thick set of baby hair. When Junior first came out, all the nurses and doctors said that his hair would eventually fall out but mom, Chelsea Noon noticed the opposite has happened.
Living the celebrity life, Junior can no longer escape the limelight as people will often swarm over to him and gawk on his fluffy hair whenever he goes out. Chelsea said that the usual 40 minutes run to the store sometimes can take up to almost 2 hours due to Junior's famous hair.
Highlighted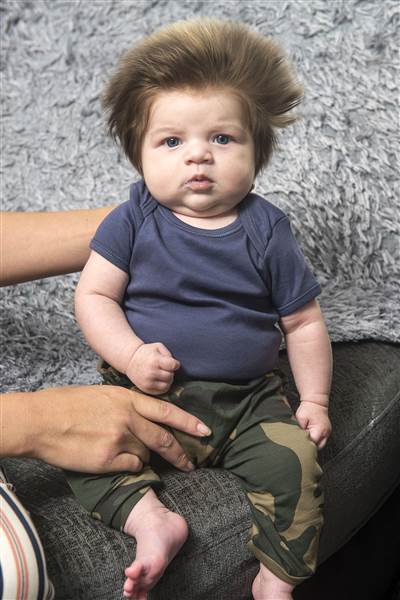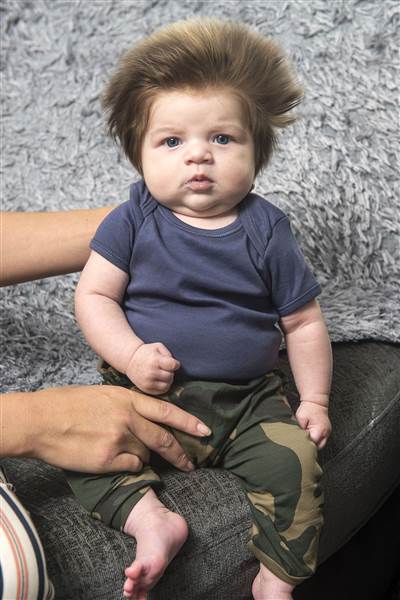 (Image source: https://www.facebook.com/juniorcoxnoonofficiel/photos/)
Maybe Junior is one of the lucky-ones so what about the rest of us muggles? Fret not, here are some tips and tricks that you can try on your baby's hair to get it thick and fluffy:
1.Maintain a Clean Scalp
Keeping your baby's scalp healthy is a vital process to ensure a healthy hair growth even though your baby is not involved in any rough activities to get their hair dirty. Use baby shampoos that are mild and filled with organic goods for an easier entangling.
2. Aloe Vera
Something beneficial does not always have to be expensive. Known for its multiple usages, aloe vera can be used not only in the hair, but on the skin too. Just scoop out its flesh and massage it to the hair after washing. Substitute those chemical conditioners with this and feel the difference on your baby's hair.
3. Eat Healthy
Be sure that your baby eats healthily and fill him with goodness such as salmon, eggs and lots of green. Vitamin D is essential for hair growth and milk is filled with it, making it perfect for ones who still have an infant in hand.
4. Henna
Another home remedy you can try is henna. Henna is a 100% natural product, so you won't have to worry about any side effects.  Either grind the leaves or get the ready made paste henna and leave it on for an hour before rinsing it off.
5. Coconut Oil
Well-known for its goodness, coconut oil has been the best remedy to get the hair growing. Take 3-4 tablespoons of original coconut oil and apply it on your child's hair at night and rinse it off with lukewarm water the next morning.
Go ahead and try these simple tricks and who knows, your precious baby just might be the next internet sensation, just like Junior.