It's amazing how kids these days take to the iPad and iPhone like it's just another toy!. Then again, novelty attracts the human brain, babies' included! We have to admit, there IS something somewhat intuitive and simple about touching things on the screen (and seeing it respond to your touch). It's not surprising to see little ones, even babies, instinctively taking to it, without needing to be shown how it all works. – So much so that children who can sit unsupported and have control over their hands and fingers can use an iPad to some degree.
Needless to say, however, your iPad ISN'T just another toy and it cost you a lot of money! So, be sure to keep an eye on your little iPad explorer in case they're damaging your precious gadget.  When a toddler is allowed to use the iPad, ensure that it has a case that's tough enough to protect it from the inevitable bumps and scrapes it's going to have to endure.
When you're choosing apps for little kids, you need to be sure that what they are getting is
Age appropriate
Educational
Something they will actually enjoy playing.
You also want to make sure they don't see anything inappropriate on your iPad or iPhone.
Here are five exceptionally cool iPad apps which can spell hours of fun!  We feel they will churn your little one's interest to learn and safely explore various subjects with loads of clean fun and excitement! Oh, isn't just fabulous to be a little kid these days?Highlighted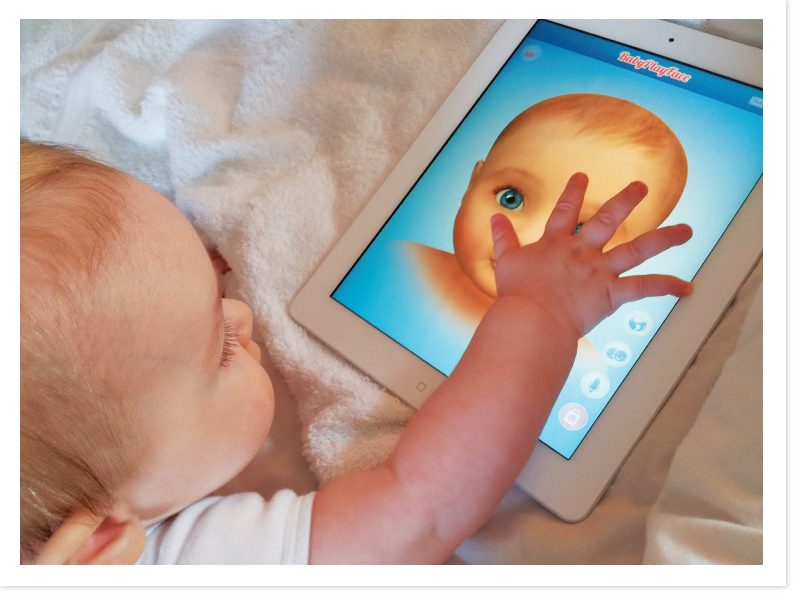 1. Fish School by Duck Duck Moose (Ages 2 – 5 years )
Contrary to its name, the app does not attempt to teach your little one about the differences between a fish and a prawn, or how to differentiate between a freshwater fish and a fish from the sea.  What it does offer, however, is a fun and unique way to learn numbers, letters, and colors. Fish School features fun-filled activities played out on the screen by a school of, well, fish. Little fishies swim around forming numbers, letters, and shapes and with just a tap of junior's little finger, an entire school of fish can change it's color too! It's a real treat of music, color, and excitement to appeal even to the most easily bored toddler. Fishes can change from big to small and even turn into memory cards for a matching game!
A touch and tap app, suitable for very young users!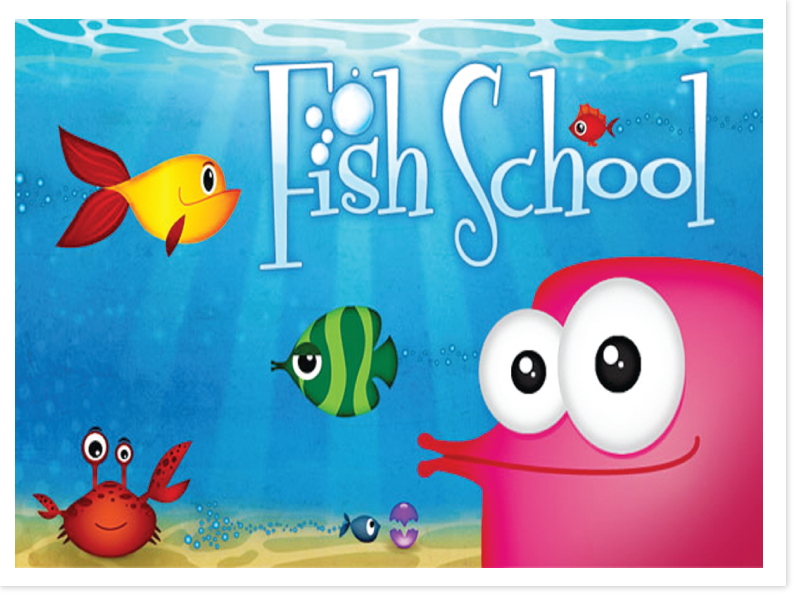 2. Peekaboo Barn by Night & Day Studios Inc (Ages 1 – 3 years )
This cute app showcases a barn with adorable barn animals. Junior will enjoy 'opening' the barn doors to discover the different animals behind them. The animal will make a sound and the app will announce its name.  Older toddlers can also try associating the animals with the sounds and seeing the animal names, which will set them well on their way to early literacy! Parents can help by focusing on the animal names, pronunciations, and spelling of new words. After the little user has gone through all the animals, he or she can have a peek in the barn when all the animals are settling in for the night.  An award-winning best seller!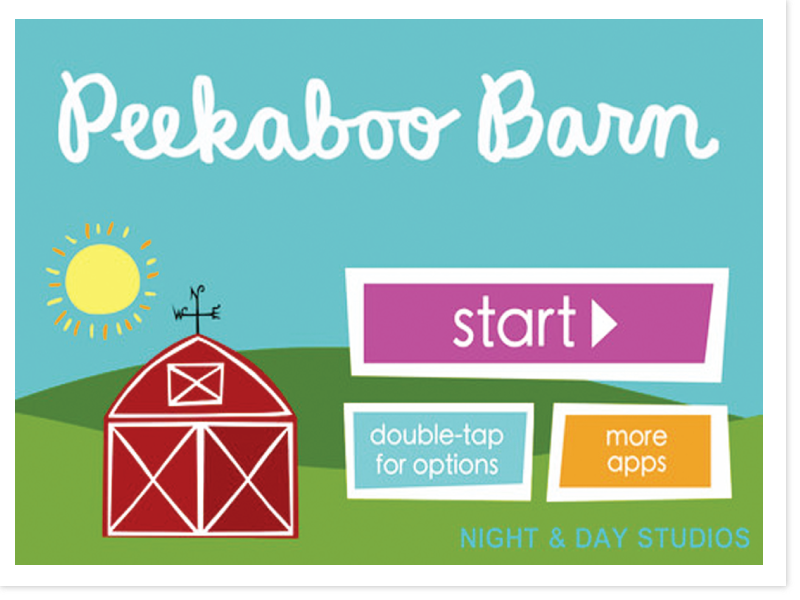 3.Alpha Baby by Laura Dickey  (Little Potato Software )
Toddlers simply love to play with their parents' iPads. Unfortunately, part of their 'fun' includes changing file names to "asdflkj"! Here comes Alpha baby to the rescue. An app that keeps even very young babies and toddlers occupied with much fun and learning!
Letters, shapes, and objects are drawn every time a key is pressed. The name of the object is also pronounced to be heard. Parents can also use their own pictures and sounds! An app with just the right amount of appeal for babies and toddlers.
For product support, log on to:
http://www.littlepotatosoftware.com
 4. I Hear Ewe by Claireware Software
A simple yet appealing app made especially for toddlers. Consists of cartoon images of 24 animals and 12 vehicles. When the object is touched on the screen, a voice will announce the name of the object. There will also be a recording of the sound the object or animal makes. A cool way to help toddlers learn the names of common animals and vehicles and help them to associate animals and vehicles with the sounds they make.
Concentration and tapping actions will help your toddler develop and fine-tune hand-eye coordination and motor skills as well.
5. Toddler Counting 123 by GiggleUp Kids Apps And Educational Games Pte Ltd (Ages 1-3 years)
Is learning all fun and play? It should be if you're a baby or toddler! In fact, learning to count, for example, should be as easy as 1-2-3, don't you think? Designed for young minds and tiny fingers, Toddler Counting 123 allows toddlers to explore the world of numbers at their own pace, prepping up their minds for further learning with simple, fuss-free games filled with light-hearted fun. Go ahead and let your little one tap and count along.