If your family is like mine where our usual weekend hangout is at the malls, then you should notice a certain similar trend by now blooming across all Sunway malls. Oh, you with sharp eyes, you!
Yes! We are seeing flowers, lots of them at all Sunway Malls as they are set to celebrate this holy festival with the Bunga-Bunga Raya theme!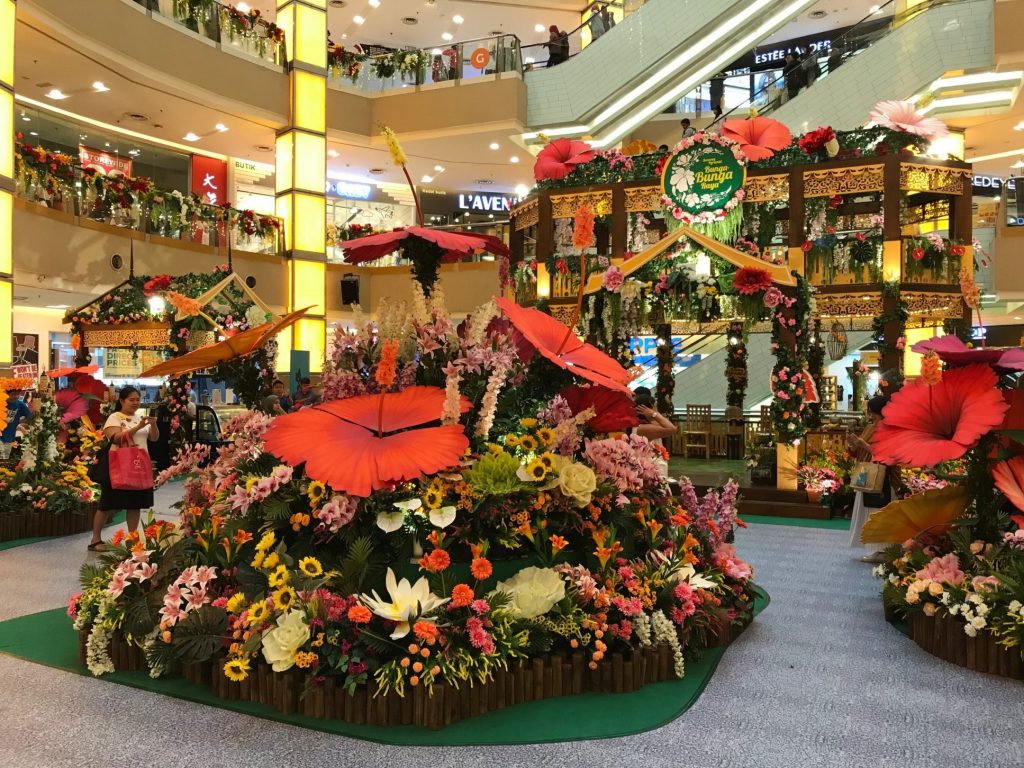 Bunga-Bunga Raya, Where Nature Meets Culture
This time around, let's talk about one of our favourite lifestyle shopping malls, Sunway Pyramid's Bunga-Bunga Raya event, their flower of choice is none other than our national flower – the hibiscus, or locally known as the Bunga Raya, meaning "celebratory flower" in Malay. Rightly so, we have so much to celebrate and be thankful for this festive season as we reunite with our loved ones.
Taking centre stage at the Orange Concourse at LG2, the Bunga-Bunga Raya event is going full bloom currently till 9th of June. While the Concourse is intricately decorated with beautiful floral arrangements for our visual enjoyment, why not get active and participate in the uniquely designed interactive garden by taking part in five different activities, each representing a petal of the Bunga Raya.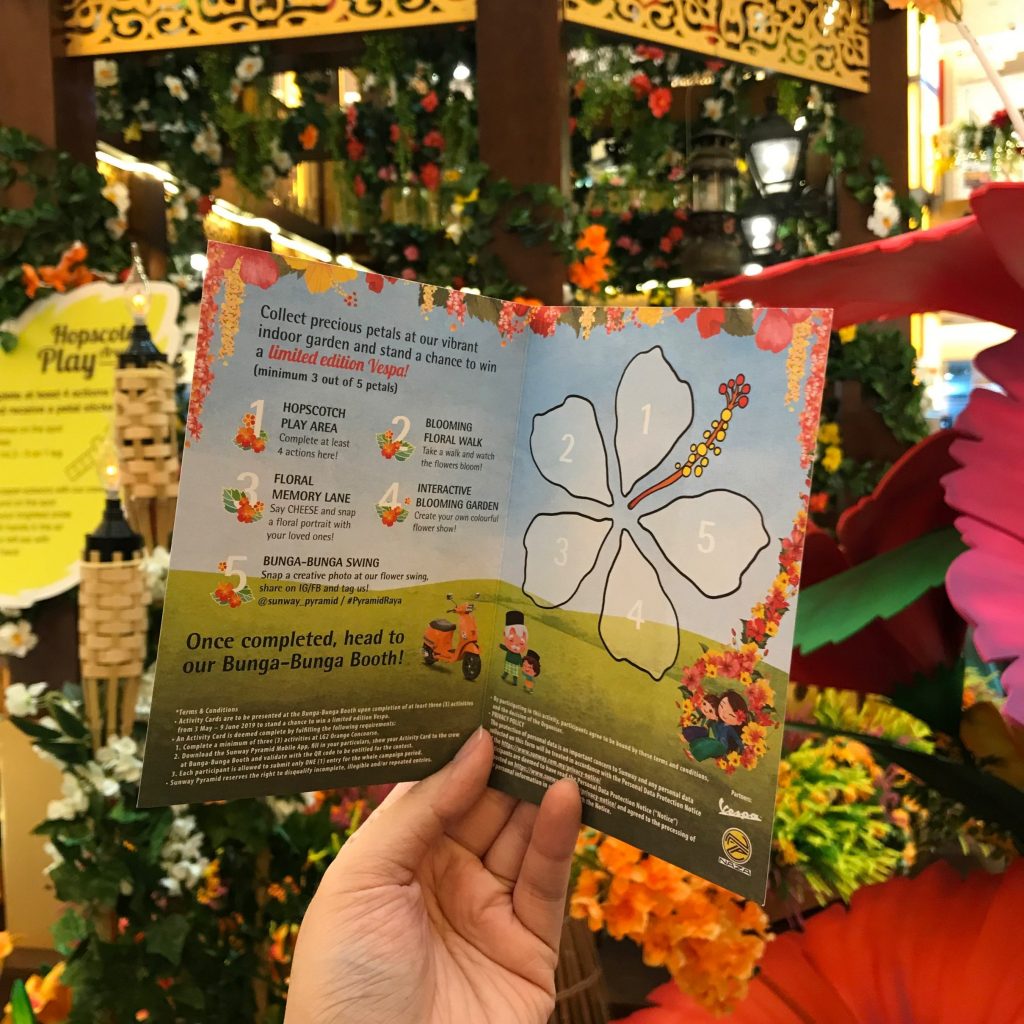 Five Little Petals, One Big Prize
At the first station, shoppers are required to complete four actions at the Hopscotch Play Area to get your first petal; and then, simply take a walk through the Blooming Floral Walk and then take a photo at the Floral Memory Lane with your loved ones to earn the second and third petals. When you come to the Interactive Blooming Garden, unleash your creativity and create your very own flower show! And finally, the last petal is earned by snapping and sharing a creative photo taken on the Bunga-Bunga Swing on Instagram or Facebook! As my kids would say: easy peasy lemon squeezy!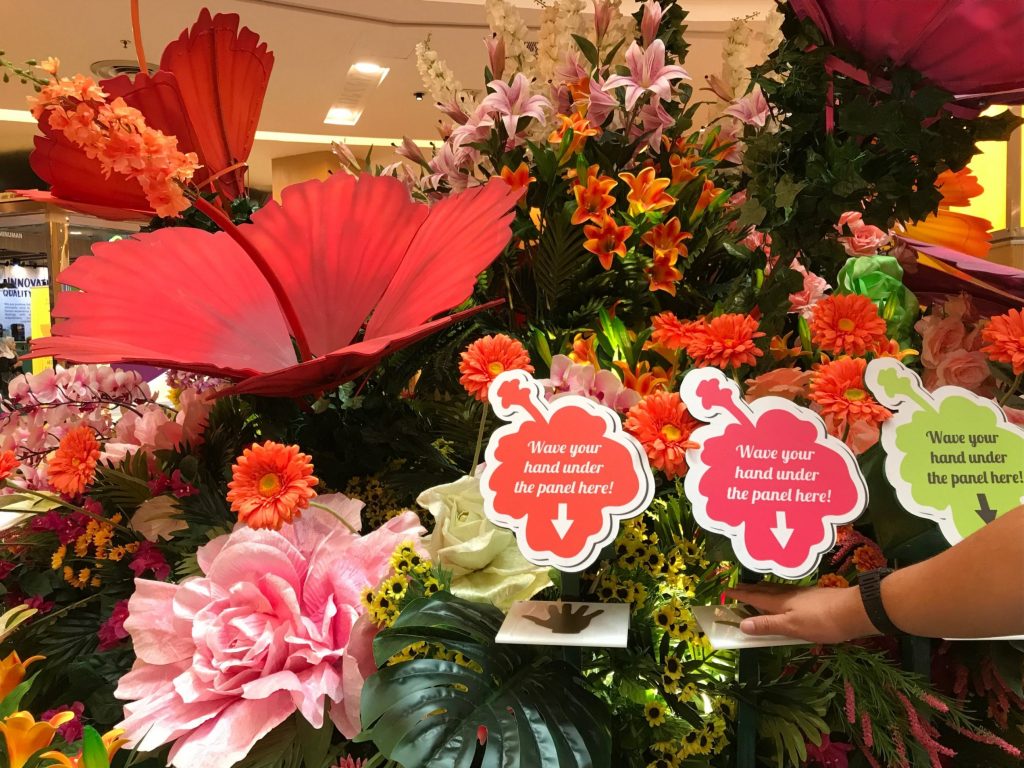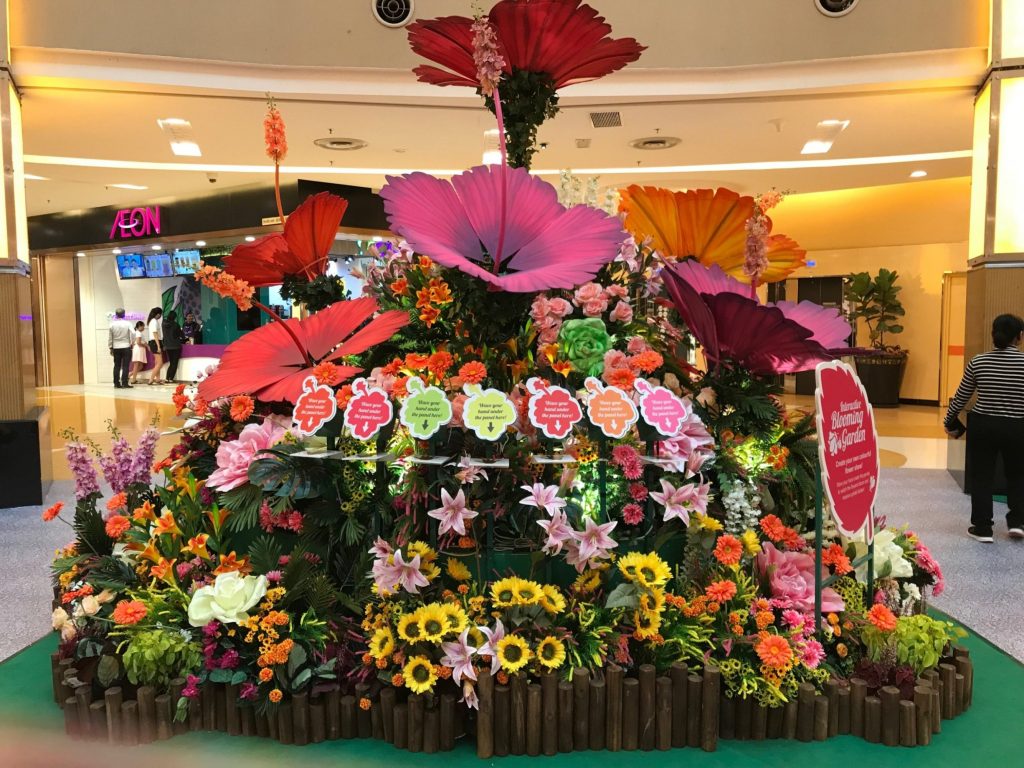 For shoppers who participate in these fun activities, there's a surprise in store for you! Sunway Pyramid partnered with the Naza Group to gift one lucky shopper a limited edition Vespa with doodles done by the celebrated artist Fritilldea known for his cool street art! All you need to do is to complete three out of five activities stated above, scan a unique QR code to download the new Sunway Pyramid mobile app, and register for the giveaway contest! Say it with me now, easy peasy, lemon squeezy! You've got to give it a go and not miss the opportunity! The giveaway contest ends on 9th June.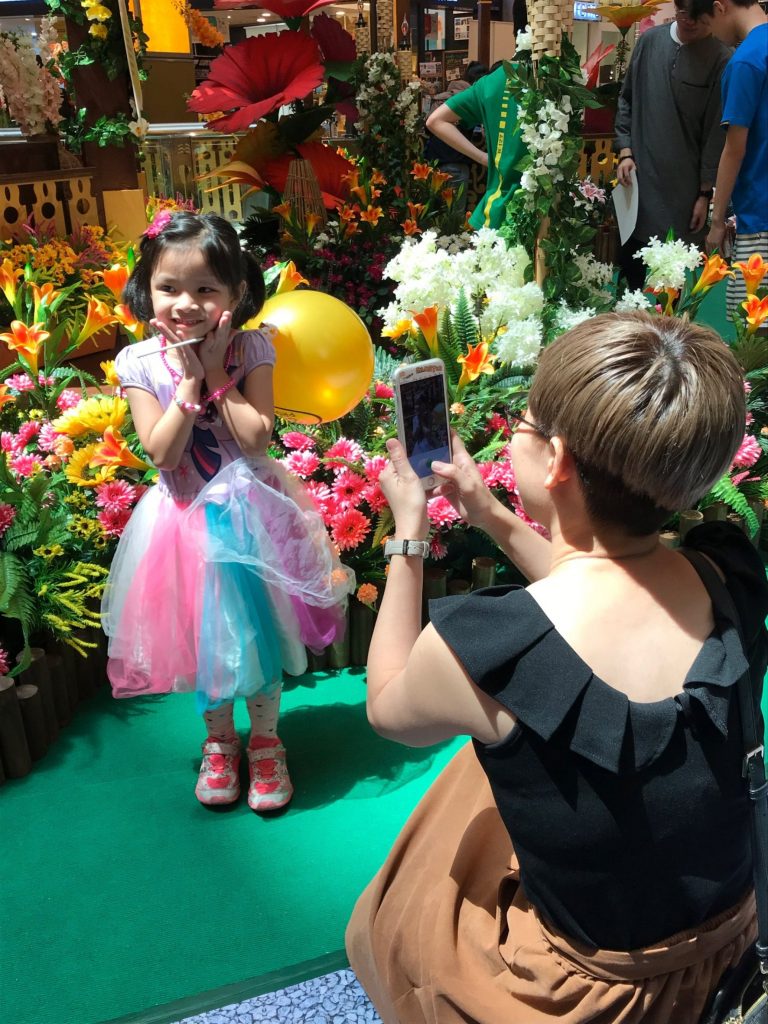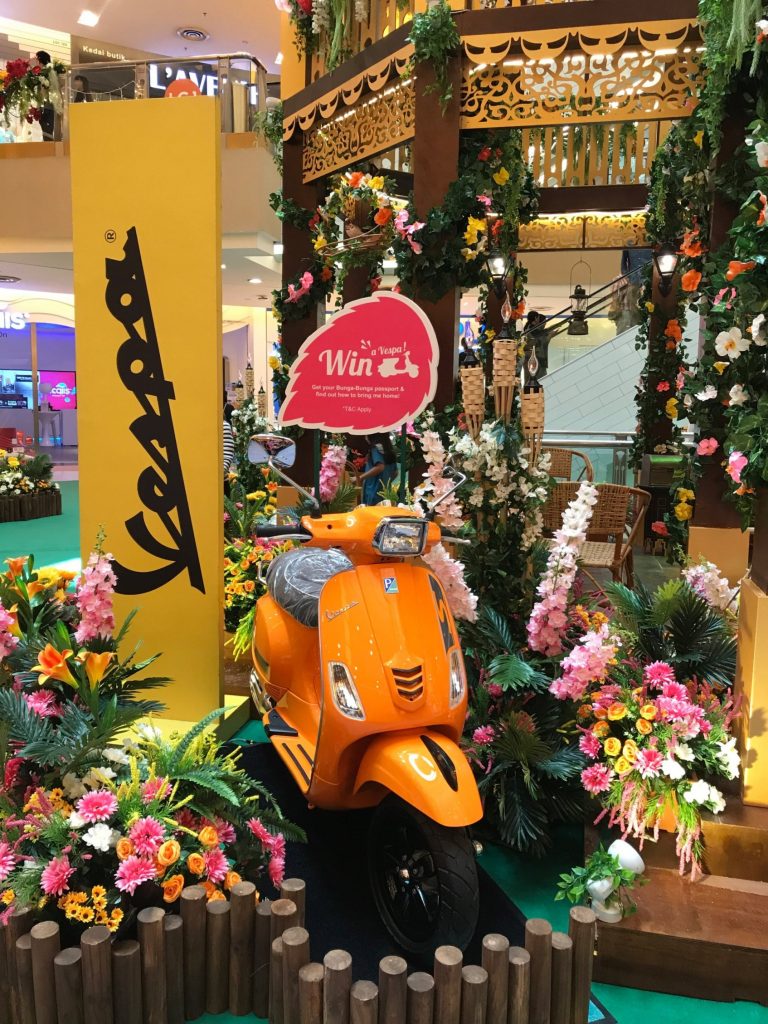 Keep It Sweet & Scented
With all these beautiful floral decorations surrounding you, it is really difficult not to want to bring a piece of nature home with you, well, of course, you can! Visit the Flower Market by Fleurs to explore new floral decorating ideas and shop for unique floral gifts and décor to brighten your home this Raya.  You can also join the Bunga-Bunga Workshops and learn to get creative with flowers and plants. Now, don't let the festivities end just here! Sweeten the occasion with some Royce chocolate too; and before you leave, redeem a jar of Yankee Candle when you spend RM500 (RM400 for HSBC credit cardholders) and bring home the scent of Raya!
With over 1000 specialty shops including international fashion, beauty, sports, and lifestyle brands, gadgets and toys, food and beverage outlets readily available throughout the mall, you will be spoilt! Stay up to date with exclusive deals with the all-new Sunway Pyramid app, or get your updates and Raya inspirations from:
www.sunwaypyramid.com/bungabungaraya
Facebook – @sunwaypyramid
Instagram – @Sunway_Pyramid