In conjunction with the 2019 Budget that allocated RM60.24 billion or 19.1 per cent to the Education Ministry, Prime Minister Tun Dr Mahathir Mohamad stretches that the huge RM60.24 billion allocation is because the future generation needs to have more knowledge. Dr M also added that the government had prioritized education to prepare students to face the future.
Education is essential, I wanted to be Education Minister, but they didn't allow me to,
he joked.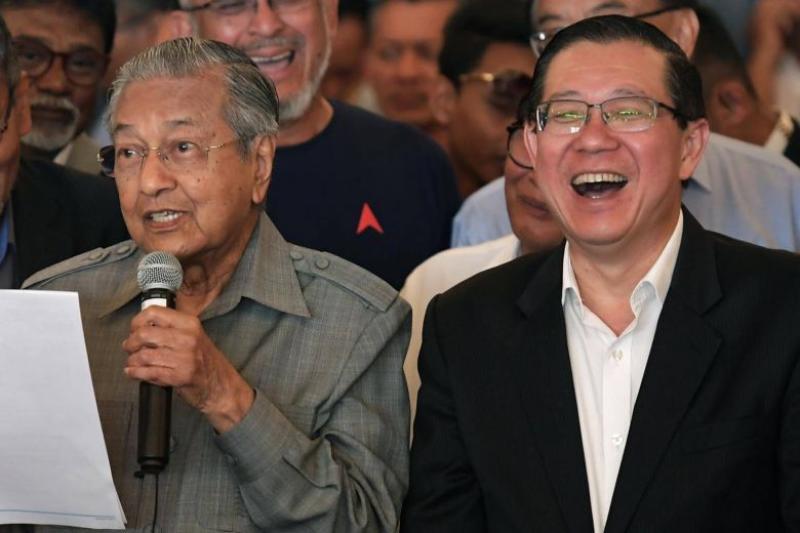 But still, we need to educate our people because the knowledge field has changed considerably, nowadays students need to learn more things.
The Education Ministry is the biggest recipient in the 2019 Budget.
Finance Minister Lim Guan Eng said the allocation for education assistance amounted to RM2.9 billion to help the poor, through food supplies, textbooks and cash assistance. He said the government had allocated RM652 million for the upgrading and maintenance of schools, up from the RM615 million allocated in 2018.
Education is essential
Before, they study about the history of the British empire and the geography of England but they did not study about our geography. But now we have to learn about IT, technology, science, mathematics, algorithms… all these things we need to know, or we will be left behind,
he stressed.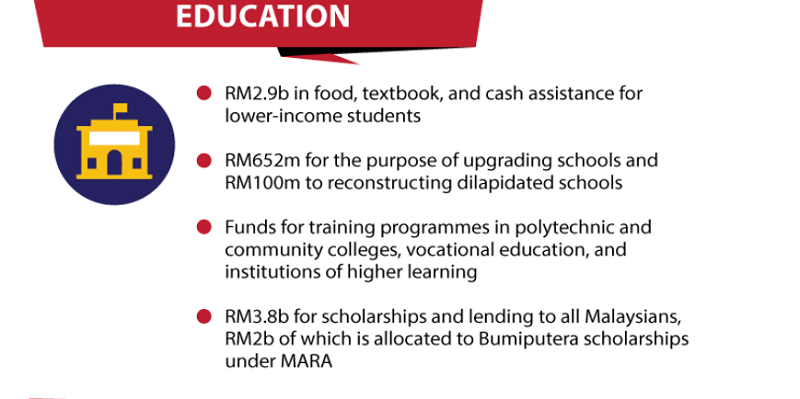 Meanwhile, echoing to Dr Mahathir's sentiments, Deputy Education Minister Teo Nie Ching said that the increment from RM59.98 billion last year was fortunate. She also said the focus this year would be on infrastructure development, with the ministry having more money to build schools.
The development expenses for primary education increased from RM125 to RM259 million, so this is a huge increment. Also Sabah and Sarawak, this year they only got RM62 million, but next year we are going to increase it to RM148 million for school development there, especially the rural areas,
she said.
Teo also added that the government remains committed to the various vernacular schools, including Islamic religious schools, by maintaining their budget allocations.
Besides, Finance Minister Lim Guan Eng said registered Pondok schools would have an allocation of RM25 million, national type secondary schools RM15 million and Chinese private secondary schools RM12 million. The government, said Lim, had also allocated RM100 million for reconstruction of schools nationwide.
To find more parenting advice, and products head over to Motherhood.com.my.