It is common nowadays that more and more parents are facing a problem that can turn into a nightmare: their children have reading and speaking in public issues. Many scientists and researchers have found out new methods and tricks to try to correct this problem. A particularly interesting one stood out these last days.
Highlighted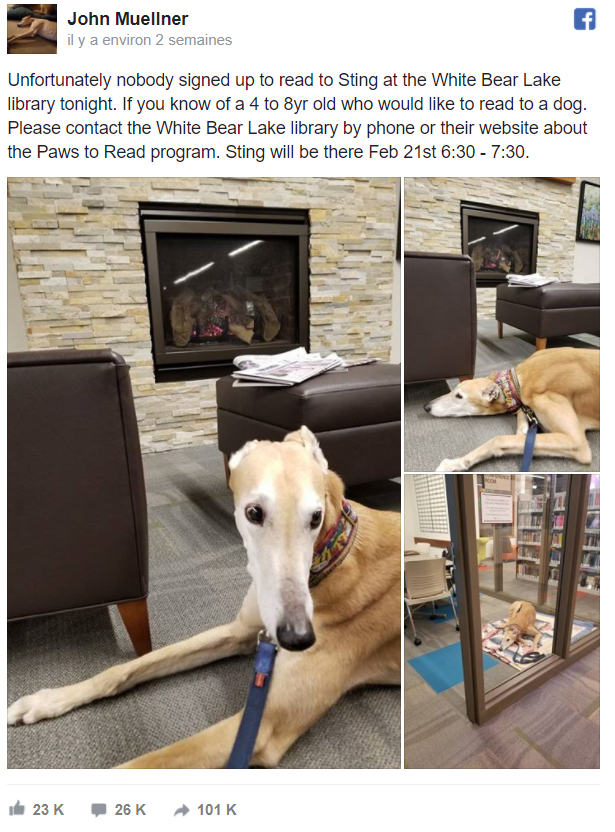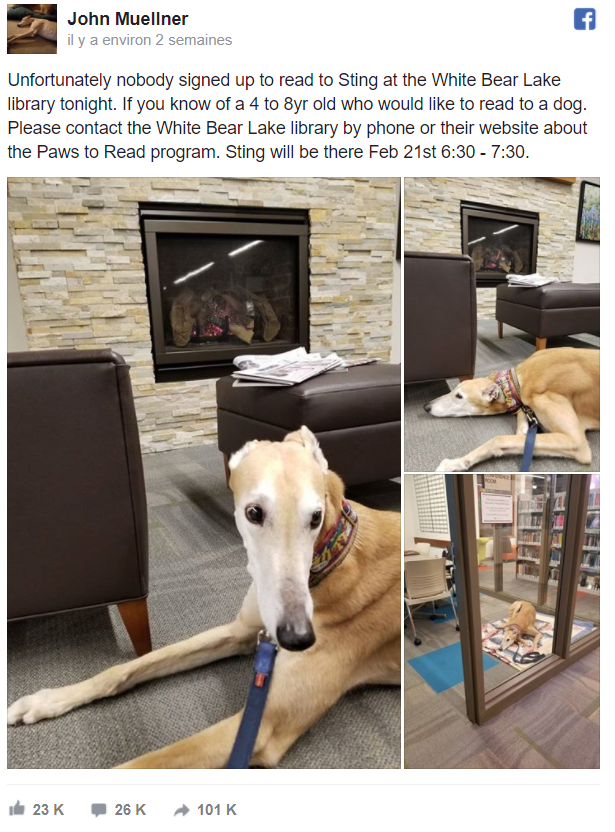 Indeed  the dog owner of this 10-year-old greyhound  published this post which became rapidly viral on Facebook. The dog in the pictures was  displaying a sad puppy face. The owner then wrote: "Unfortunately nobody signed up to read to Sting at the White Bear Lake library tonight. If you know of a 4 to 8yr old who would like to read to a dog. Please contact the White Bear Lake library. " The ticket has been shared more than 100,000 times since then.
This buzz highlights an excellent idea applied in this Minnesota library: allowing the little ones to read aloud to dogs. The library is not the only place to have implemented this idea. Many other American and British libraries have established "reading to dogs" programs such as the "K9 Reading Buddies"  in Chicago, "Paws to Read" in the Minnesota or «Read to a Dog» in the Iowa.
How does it work for the children?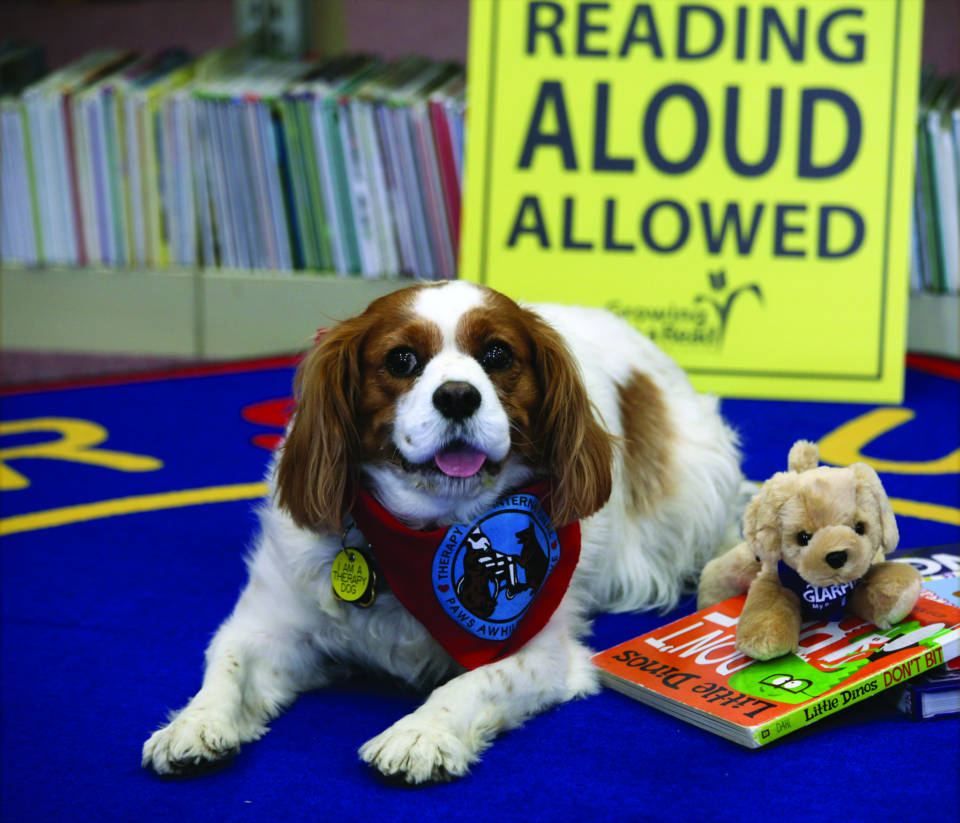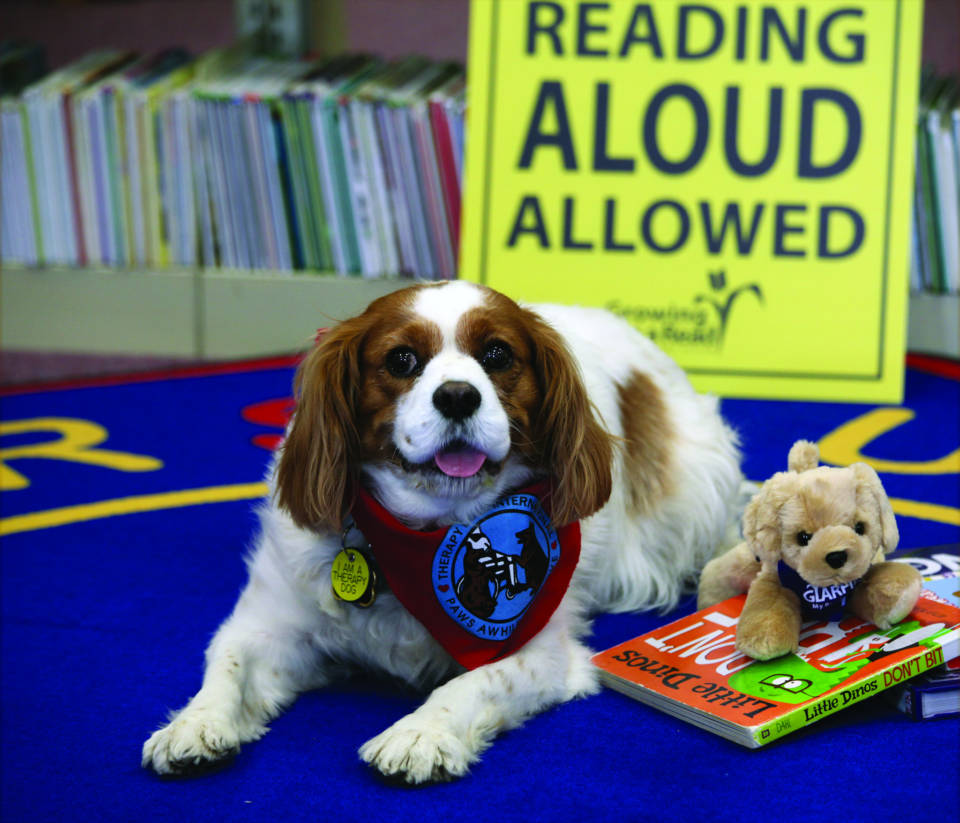 Such as music which is favorable to the children's development , those programs have proved to be efficient because it can help your child speaking in public. Reading to dogs takes away the pressure of a reading session aloud and the fear of being judged by other humans. Even if they make some mistakes, a dog will not reprimand your children as humans can do. Those trained dogs will only look at the child, peaceful, offering a semblance of listening and allowing him to relax.
A study carried out by the 4Paws group is demonstrating that "the students who participated in the program improved their reading fluency by 12 percent".  A "30 percent improvement in reading fluency" can be expected in case of homeschooled children .
So, pet owners' parents, why not try this method and let your kids read to your dogs?
Parents don't be shy to express your opinion and share this article! Feel free to visit Motherhood.com.my for more articles and advices to take care of your little ones.