Bright and vibrant? Or calm and relaxing? For the desired mood in your home, it's important to choose the perfect tone of paint for your walls while also keeping with the trends of today.
Hari Raya is a time for strengthening and cherishing the bonds we have with family and friends. People often celebrate such a joyous occasion by visiting each other and spending time with loved ones. This Hari Raya, welcome your guests into the warmth of your home with a fresh coat of paint and a whole new look to your living space.
Refined
Looking for a refined touch? Take a look at some of the colours suggested by the Jotun Colour Collection 2019, such as Sheer Grey, Modern Beige, and Northern Mystic. With muted shades of comfortable grey, dusky peach, and antique green, these tones work seamlessly together to breathe simple elegance and effortless grace into your home.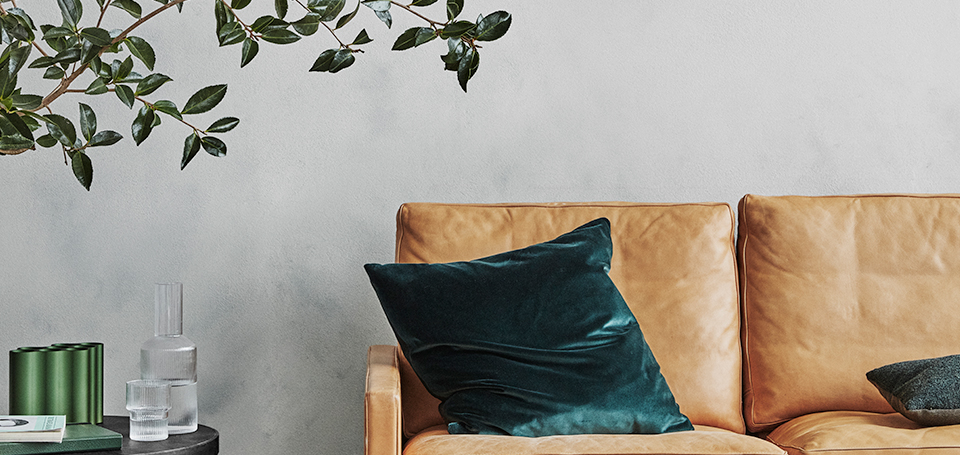 With these subdued tones, transform your home into the epitome of modern comfort and soothing ambience. Your airy interiors have never looked better. If you want to go a step further, complete the look with simple rustic wooden furniture and potted plants to feel closer to nature.
Cosy
Want to infuse warmth and coziness to your abode? Deep rich blues and reds are the way to go. Match them with warm earthy colours like brown, grey, or white, and you've got yourself a snug home to live and love in. Check out the paint colours suggested by Dulux, such as Burgundy, Amber Coast, Global Waters, Thundercloud, and Unicorn White.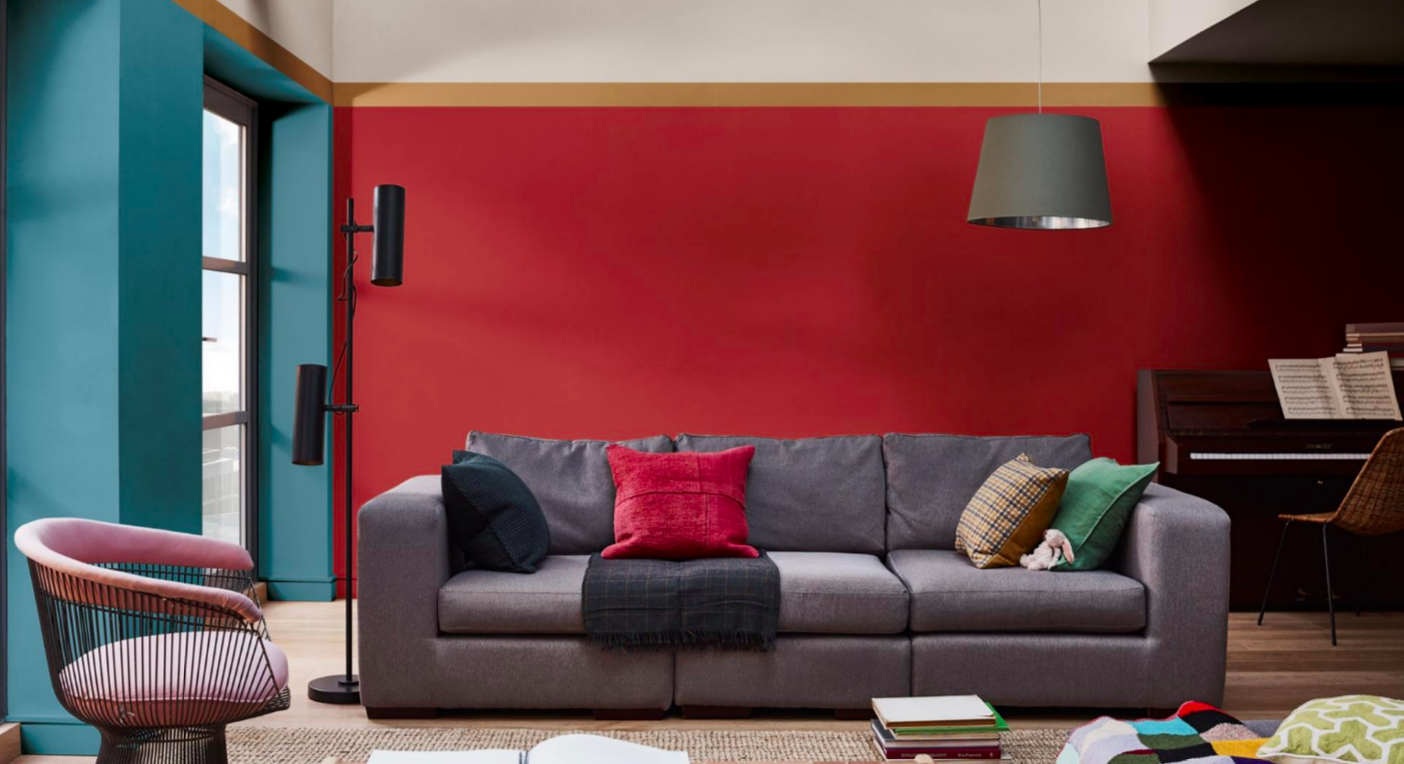 Why stop there? Take things to the next level and paint on funky shapes like circles or hexagons as an accent pattern. Not only do these to inject a lively sense of fun, but they also provide a variety of colour to spice up the room.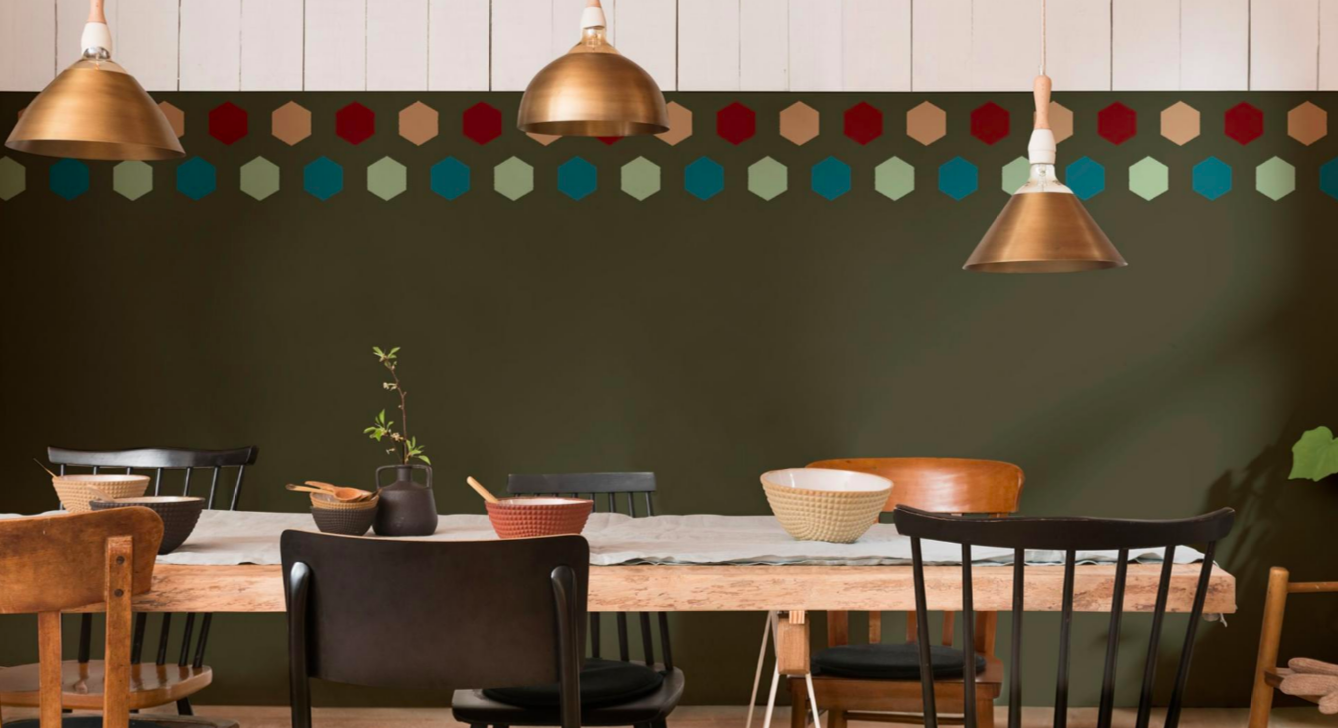 Here's an extra tip! For the ultimate experience in comfort, throw in furniture or decorations with different fabrics and textures in colours that match your walls.You will be surprised by how much a simple change of cushions or curtains can transform the mood of a space.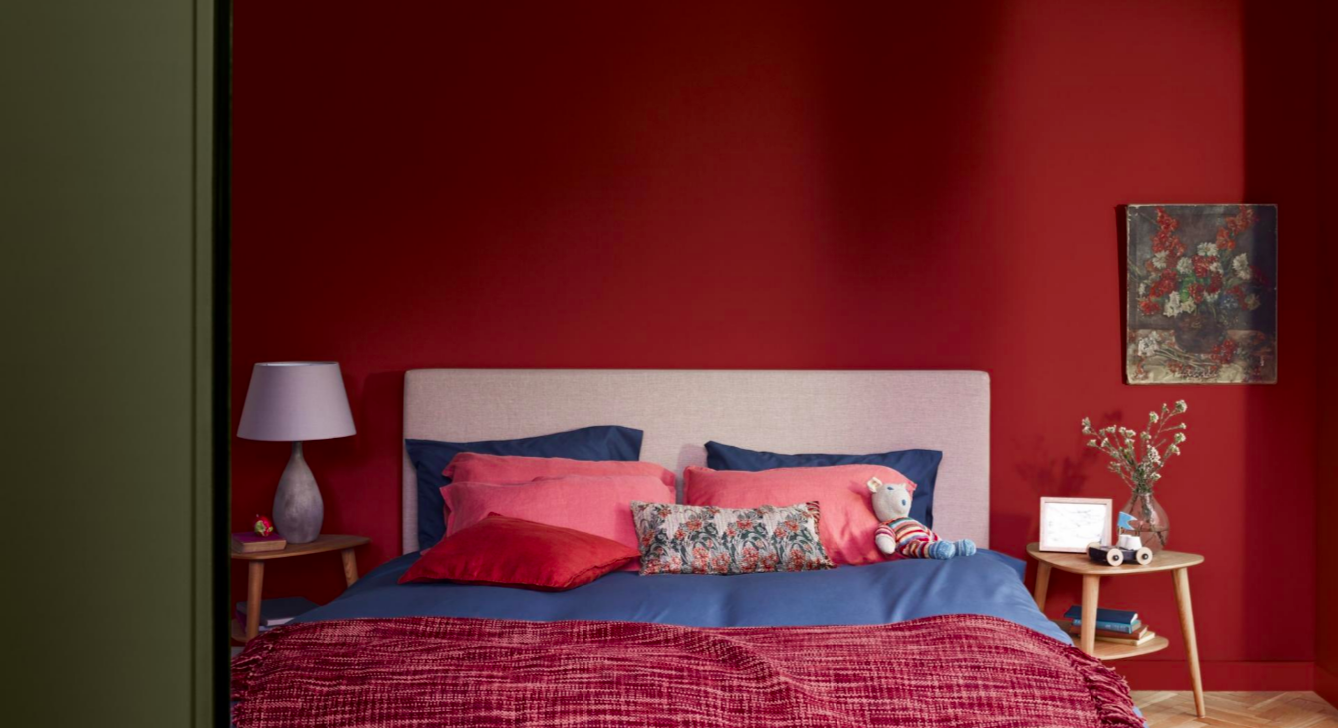 Lively
Do you want to feel excited and rejuvenated every time you step into your home? Then these brilliant vivid hues are sure to revitalise your spirit. Check out the colours suggested by KCC Paint, such as Crimson Red, Powder Yellow, and Falling Comet.
A radiant blue, sunny yellow, or dazzling red really gives your home that perfect pop of colour.  With such bold striking shades, complete the look with furniture in neutral colours such as white or grey.
Transient Glow
Want a galactic look that is out of this world? Nippon Paint's Trend Beyond Colours selection suggests an array of dreamlike surreal colours for their Transient Glow theme, such as Grape Freeze, Latin Dance, Gossamer White, Aqua Glass, and Yellow Pendant.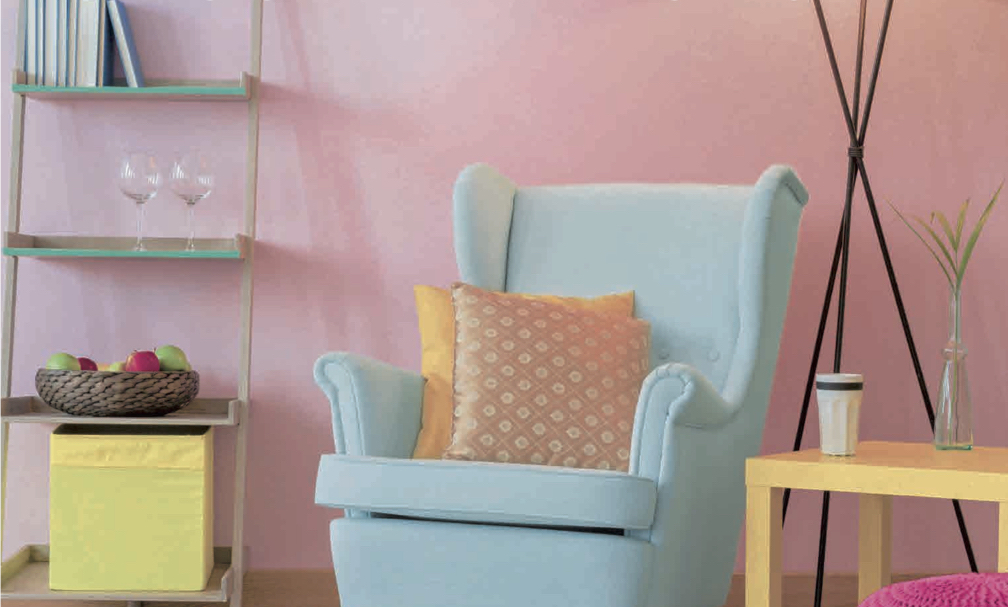 Ranging from vivid purple, to calming blue, to buttery yellow, these colours are sure to create a dynamic combination. These versatile tones are suitable for both interior and exterior use, providing vibrant and engaging pastels that breathe excitement and creative spirit into any living area.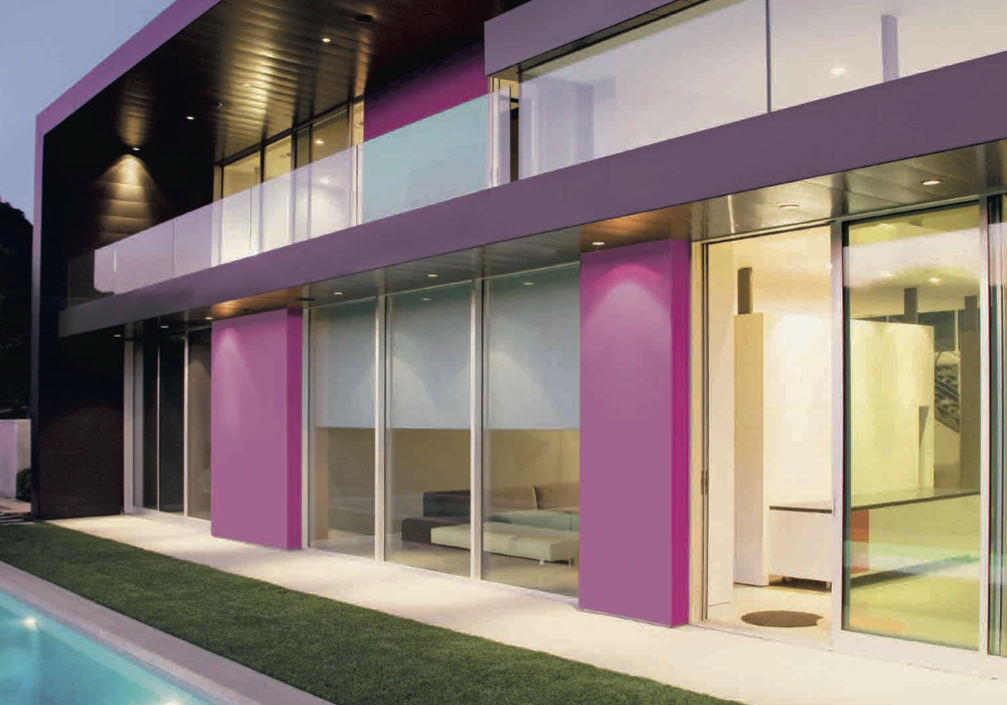 Glamour
Need a bit of glamour to spice up your home? Kansai Paint has just the look with its range of bold and opulent colours such as Oyster Catcher, Nutmeg Dust, Evening Glade, Mermaid Jewel, and Phantom Night. These alluring tones are sure to give your rooms a powerful and positive feeling that stimulates your senses.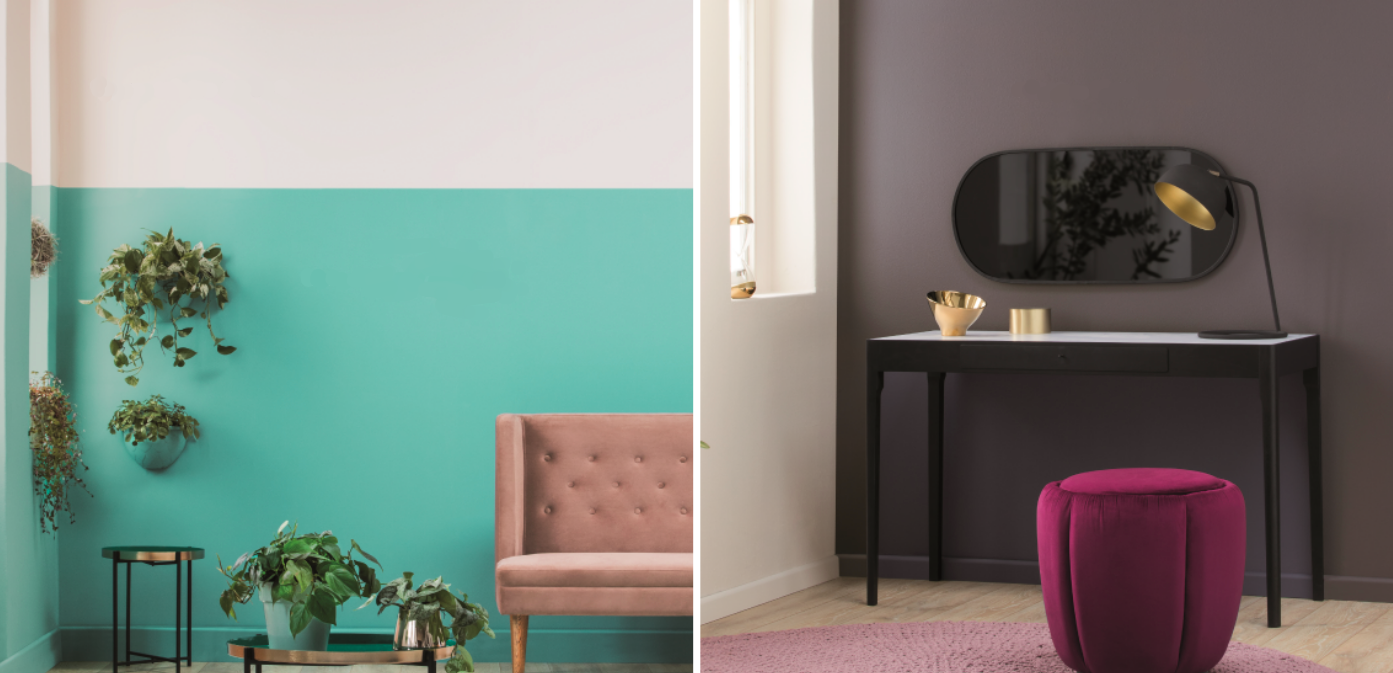 Feeling inspired? Refresh your surroundings and give your home a whole new look this Hari Raya with these beautiful trendy colours.
For more information about parenting and family, please visit Motherhood.com.my.