Any parent can relate to the chaos that is taking care of little ones. Juggling chores and children can be stressful and send your head spinning. All of a sudden, you discover that you're running out of essential supplies such as diapers and formula milk powder! A shopping trip is needed, but what about the kids?
The answer is simple: drop them off at The Parenthood Playland! At there, your kids can join in fun-filled activities while you shop in peace and quiet. The Parenthood Playland is the largest family park in Malaysia, the one-stop parenting hub with edutainment facilities and leisure activities for the whole family!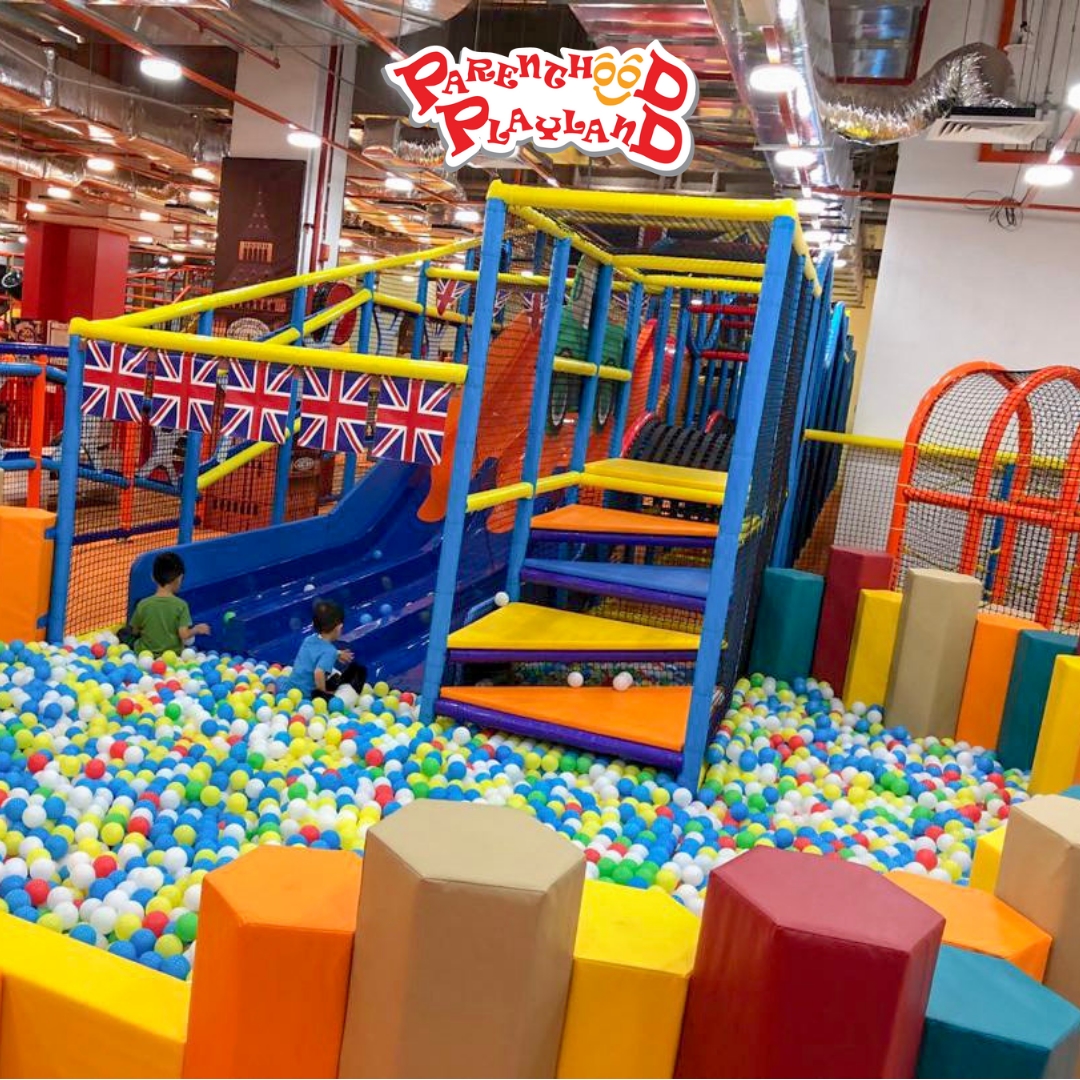 An Engaging Environment
The Parenthood Playland aims to create a safe yet engaging environment for the little ones to have endless fun! The Playland is equipped with plenty of challenging obstacles for young ones to develop gross motor skills. With a wide variety of enrichment classes such as Kids Kickboxing, Kids Dance Class, Kids Gym, Art & Craft, Holiday Programmes and more, your kids will have the time of their lives while learning important skills!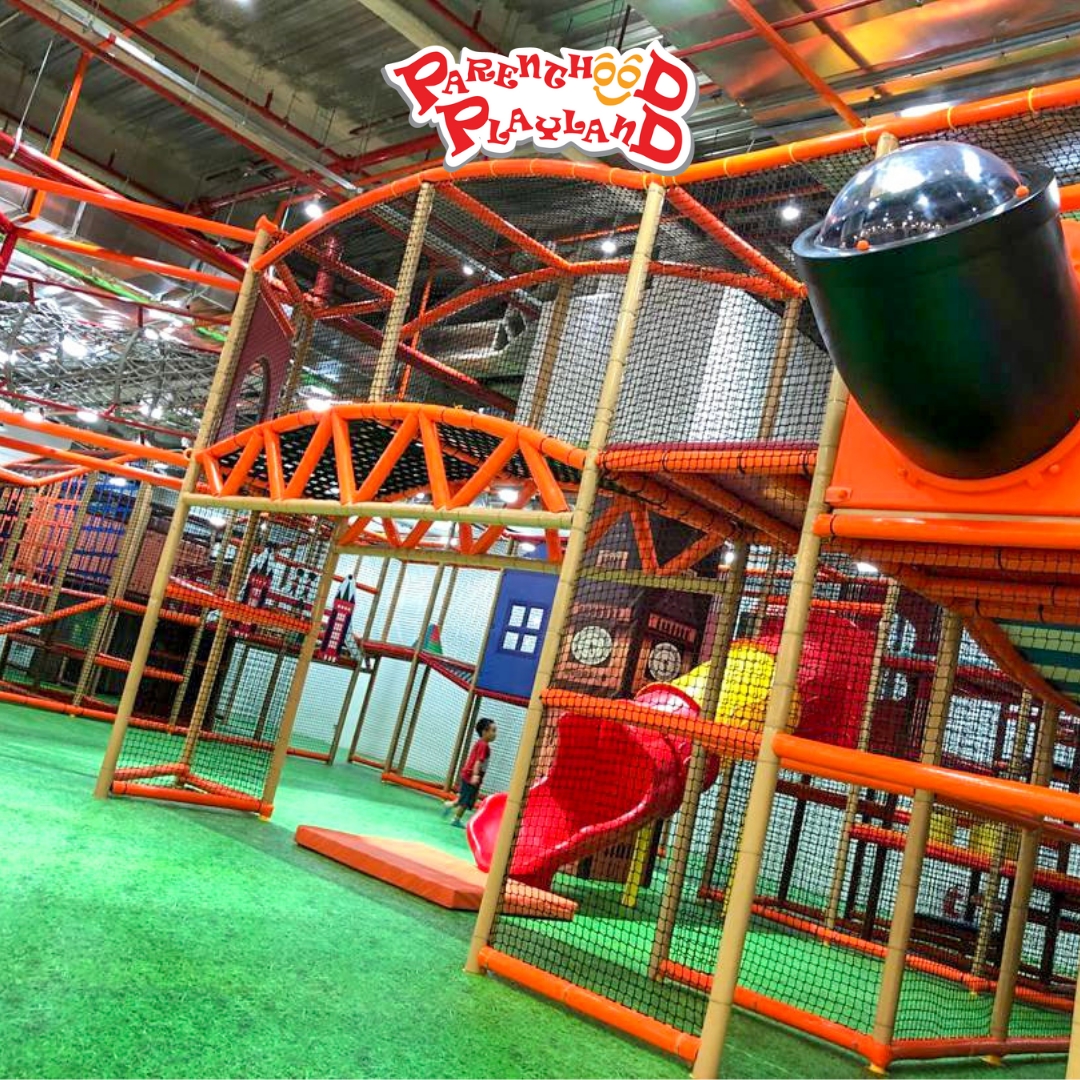 True to its purpose of being a one-stop family hub, there's something for everyone! Parents, when you're all done with shopping, head over to the beauty centre for some relaxing pampering. Indulge you and your child with hair, nail, facial, and makeover services by highly-trained experts.
Looking to get healthy? At The Parenthood, Power Plate and Kids Gym is ready to provide you and your kids an outlet for all your working out and fitness-related needs. This is a revolutionary new family-oriented fitness concept that is designed to tone your body and deliver amazing results!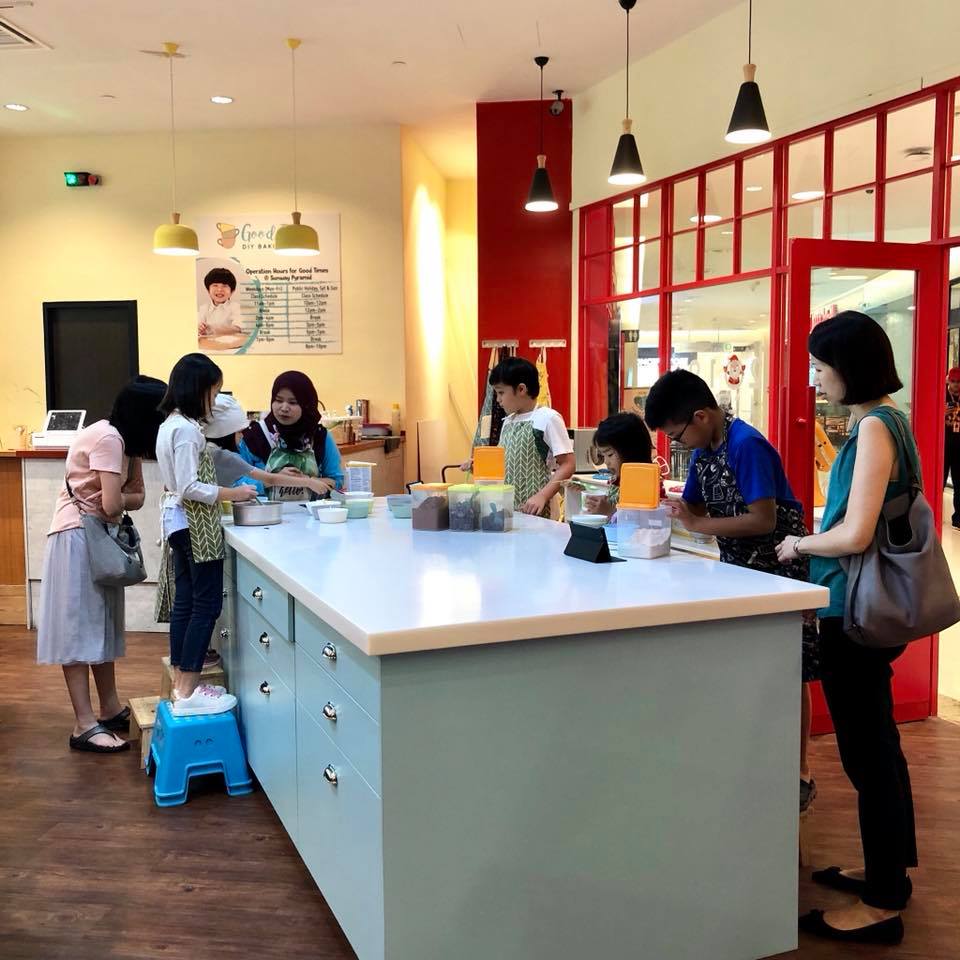 If you're feeling hungry, enjoy a hearty meal at the family cafe while your kids explore baking activities! At Weaning Tots, there are meals for the health-conscious, as well as food suitable for children! For the active little ones, there's even a reading corner and modelling clay for play-based learning at the MyTOWN outlet.
With such enjoyable activities at The Parenthood, come and have your own magical experience! At The Parenthood, immerse you and your family in an extraordinary place where parents and children come together to create special family bonding moments that you can all cherish forever.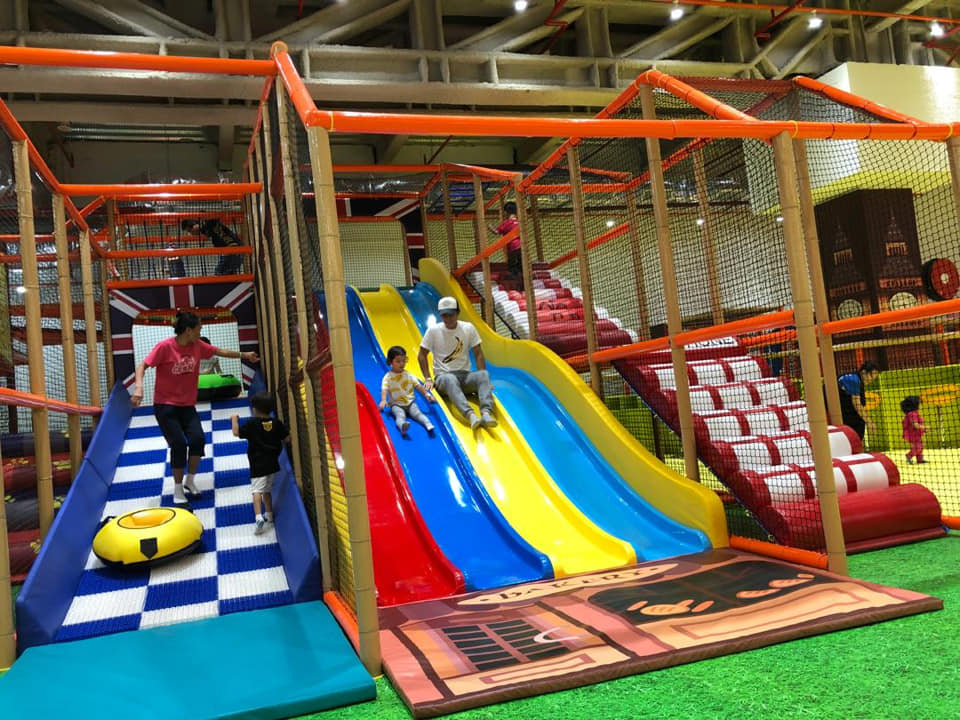 How to Get There?
The Parenthood has three branches, at Sunway Pyramid West, Sunway Putra Mall, and MyTOWN. Drop & Shop service is available at all outlets for just RM30 per hour, and operation hours are from 10am to 10pm. Check out all the fun activities below:
Featuring: Playland, VR station, Animal/electronic rides, International Preschool, baby/kids goods (toys, strollers, clothes, etc), Skintown (facial parlour), Weaning Tots Cafe, Good Times DIY Baking, books corner (MPH), claw machines, etc.
RM59 for children of age 2 – 12
RM29.50 for children below age 2

Free admission for children below age 1 (with at least one (1) valid admission ticket of siblings or family members)
Featuring: Playland, VR station, Animal/electronic rides, Weaning Tots Cafe (except Sunway Putra), & claw machines.
RM39 for children of age 2 – 12
RM19.50 for children below age 2

Free admission for children below age 1 (with at least one (1) valid admission ticket of siblings or family members)
What's more, there are promotions galore! For every purchase of one Playland ticket (all outlets) until 31st May, there's a free VR game!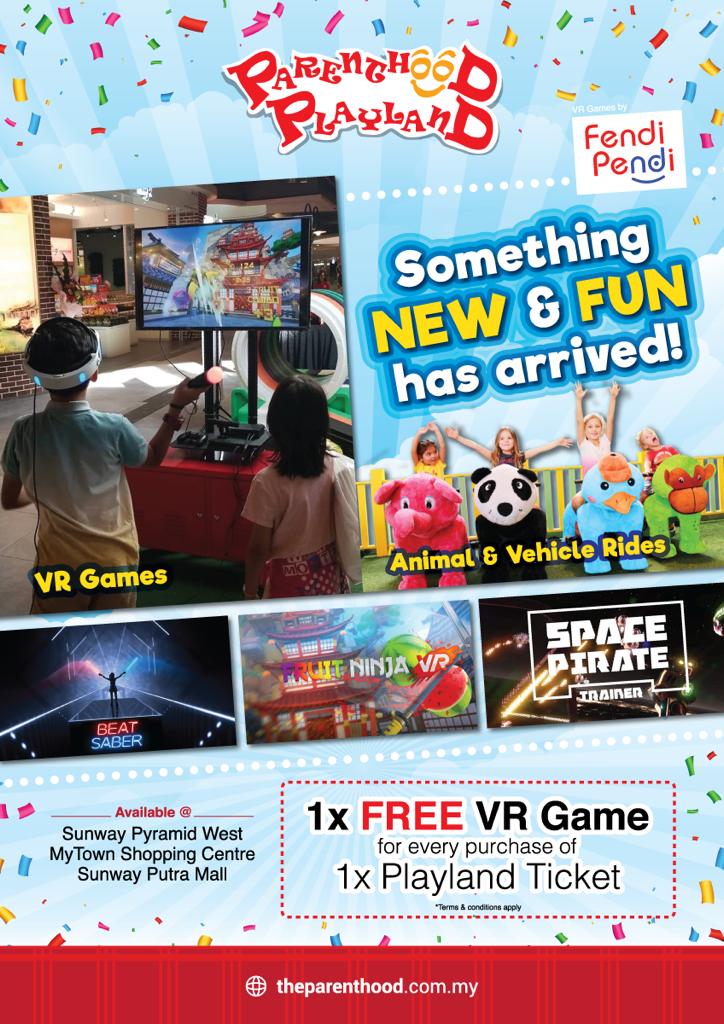 If you're heading to the Sunway Putra Mall outlet, you're in luck! Be sure to get the buy 1 free 1 offer at Sunway Putra Mall from 11th to 31st March!
You also don't want to miss this! Bring your kids on weekdays and there's 50% off! This offer lasts until further notice.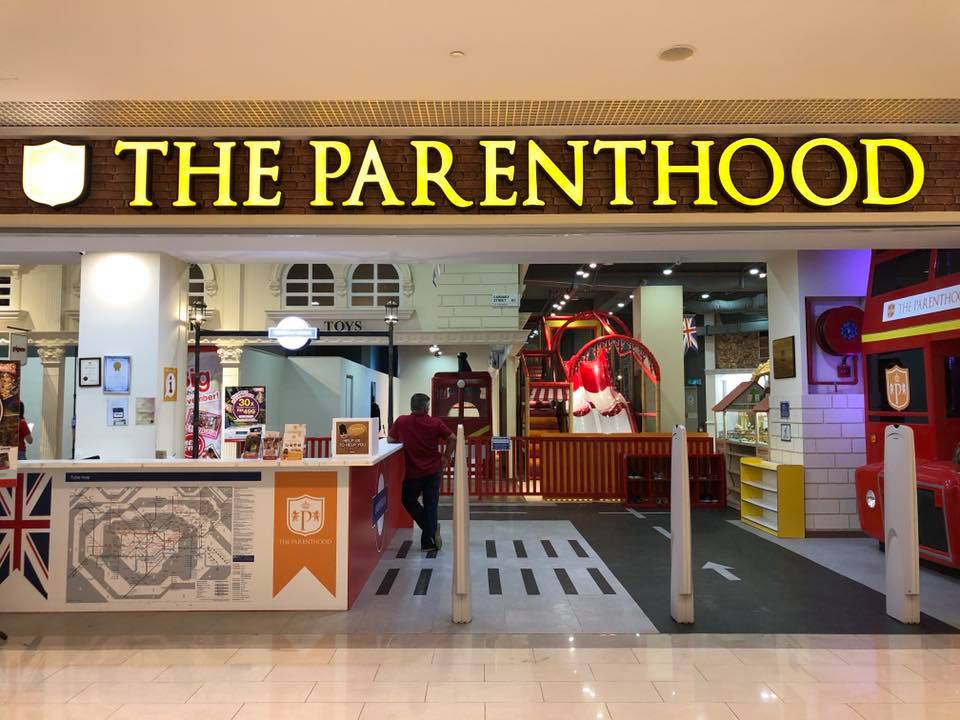 Party Time!
If you're planning a party, why not have it at The Parenthood? There are party packages available to give everyone a wonderful day of fun! Simply enquire through messaging on social media, email, or calling in. Featuring:
Buffet style food serving! (just request menu for food choices)

Party planner for a customised theme party or to suit your budget

Various activities of your choice

All-day admission to The Parenthood Playland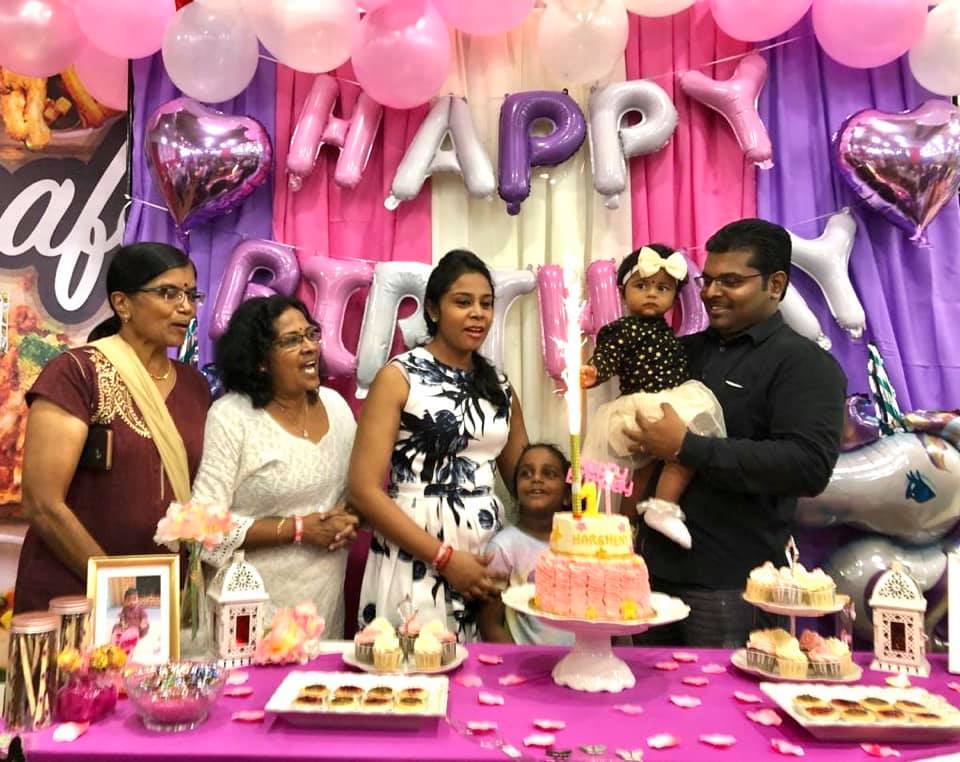 Visit The Parenthood website for more about the facilities provided, as well as contact information. Also, check out all the latest updates on their social media pages!
For more information about parenting and family, please visit Motherhood.com.my.