Babies do cry. Sometimes they cry out of nowhere and as parents, we usually have the tendency to stop them from crying while unintentionally forcing them to repress their feelings. We often give them pacifiers, food, breast milk, rocking, patting, scolding, and even spanking if the crying goes really hard or longer than a minute in an attempt to make our child feel better immediately. But do you realize that these are the reason why your baby cannot sleep peacefully at night? Yes! If they are being forced to repress their feelings, gradually they will tend to be emotional and that is why our babies cannot sleep longer at night.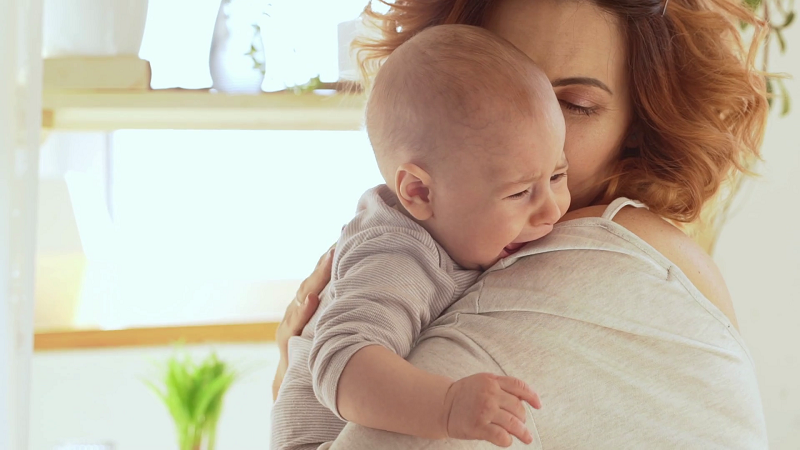 Studies have shown that by using crying-in-arms approach can help your babies sleep better at night, thus it will eventually help you and your partner sleep better too!
What is Crying-in-arms (CIA) approach?
Crying-in-arms (CIA) is entirely different from crying-it-out and controlled crying. The crying-in-arms approach does not in any way suggest that it is ever okay to leave a baby alone to cry.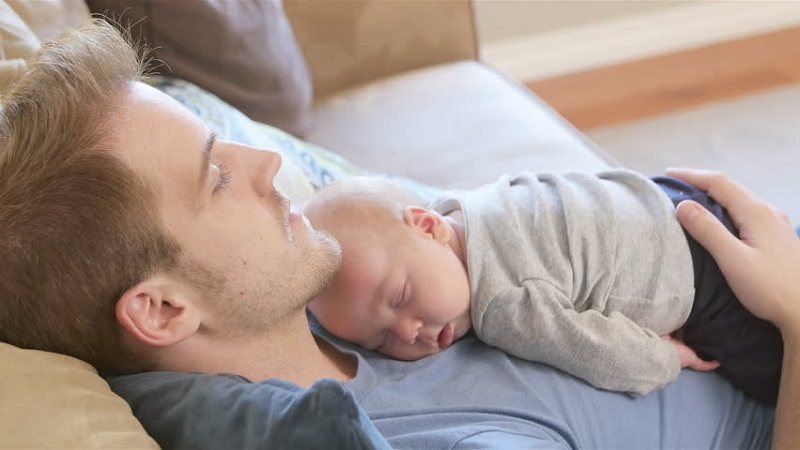 It is important to emphasize that the crying-in-arms approach is totally different from the cry-it-out approach: Your baby is with you at all times, so he will not experience any stress from separation. If you feel that you cannot respond compassionately to your baby's cries, try to find someone else to hold him rather than leaving him alone to cry. Your baby will not cry indefinitely. After the crying has run its course, your baby will probably fall asleep peacefully or become calm and alert.
If you want to know how the crying-in-arms approach work, it is important to understand why babies cry. There are two important reasons: communication and healing. Everyone knows that babies cry when hungry, cold, or even when they want to be held. But, crying to heal is not widely understood. Let us tell you how it works. Babies sometimes cry to release stress or even to heal from trauma, even if all their needs have been met.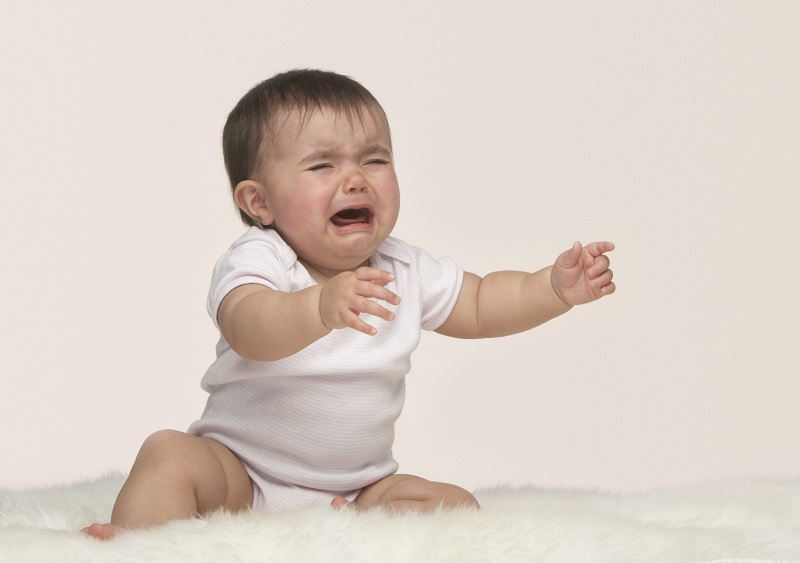 Implementing the crying-in-arms approach at bedtime
You do not need to wean your baby or make him sleep alone if you want to make sure that your baby or toddler sleeps longer at night. Every single baby should always be held and comforted when they cry. You can try to practice co-sleeping and holding babies in your arms until they fall asleep.
Benefits of practising crying-in-arms approach
Your baby will have a chance to catch up on her cries, which helps her sleep longer at night if you use the crying-in-arms approach. Besides that, your baby will be much happier in the morning and falls asleep without sucking. However, it may take a few days for her body to adjust to fewer calories at night if she's used to night feedings. If she still wakes up at night wanting to nurse, you can still continue nursing her. Make sure to feed her solids and breast milk in the morning.
Fathers can help implement the bedtime crying-in-arms approach. Remember that babies always need a connection and closeness when they cry, and they also need closeness before falling asleep. However, they do not always need to nurse, nor do they always need their mothers to put them to sleep.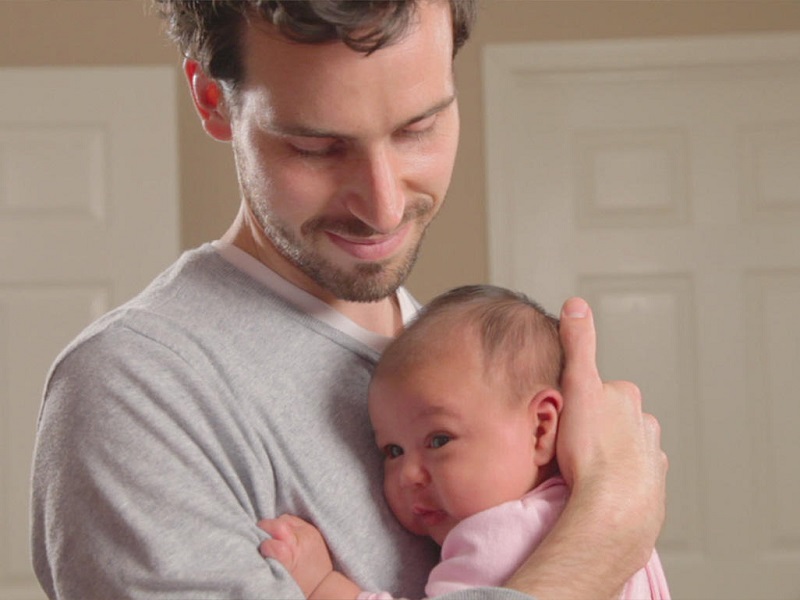 If your baby screams in his father's arms, it does not necessarily mean that he needs his mother. It may simply mean that he needs to release accumulated stress. When parents alternate bedtime duties right from the start, their babies fall asleep just as easily in either parent's arms. As toddlers, they will willingly accept either parent to put them to bed.
"I need a shoulder to cry on. Will you hold me?"
The most important thing is that you will enhance your emotional connection with your baby by using the crying-in-arms method. Nothing can damage the bond you and your baby share and your baby will also learn that you are able to listen and accept her emotions. If you continue to be an emphatic listener, your child will feel that they are loved unconditionally and they will tend to have high self-esteem.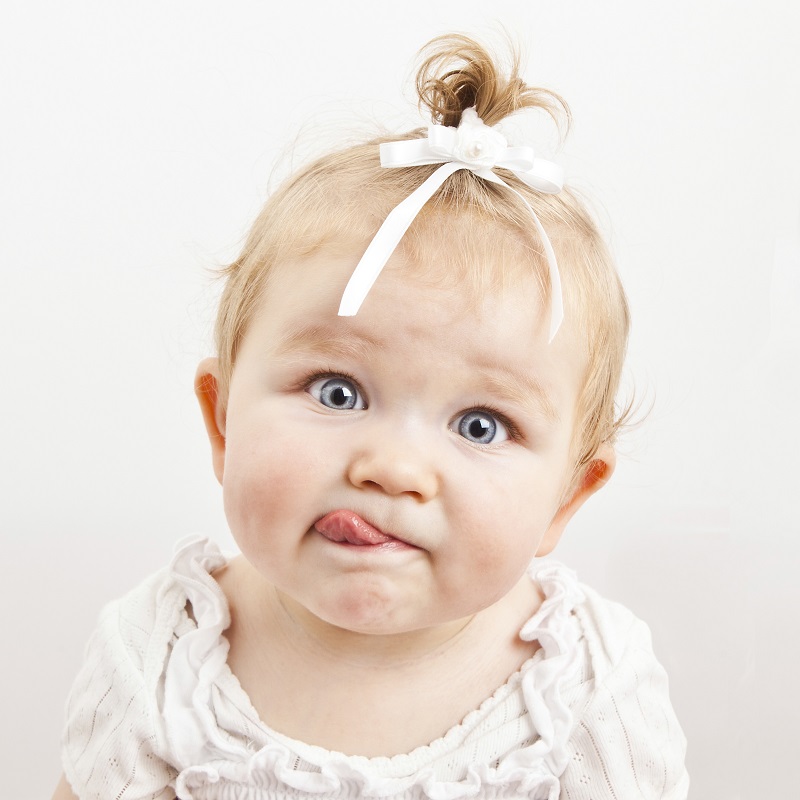 You will also notice that they will express their emotions and tells you everything they're going through because they know that you are a good listener and that they trust your ability to listen. There's nothing more touching when a teenager says: "I need a shoulder to cry on. Will you hold me?"
Parents, find more articles and useful information on Motherhood.com.my.
If you need help in knowing what is best for your baby during pregnancy and what is best for you after your delivery, you can meet me in person in the Women Wellness Blueprint workshop that is happening in Kuala Lumpur. The next session will be held for November & up until January 2019 and no classes will be available in December due to the long holiday. Find out when is the next date from Motherhood.com.my or drop an email to wwb@flexmobstudios.com.
You can visit https://www.flexmobstudios.com/wwb or enquire from Motherhood.com.my.
If you have any further inquiries, please feel free to drop us a text on Whatsapp at 012-2170391 – Lavinia, or Email (wwb@flexmobstudios.com)
Credit for information:
Sarah Ong, Baby Sleep Coach, Parenting Educator, Breastfeeding Counselor, Creator of Easy Peasy Sleepytime, an online baby sleep program.
Email: sarah@sleepchampbaby.com
Instagram: @sarahong.co
Website: http://sarahong.co/