Capturing the perfect baby moment is essential as a baby grows fast and every single moment is precious. It is the cherished gift of motherhood. Take a tour of our collection of cute baby poses that are carefully handpicked for you! Hopefully, this will be able to give you some inspiration for your next baby shoot!
Cute Baby Poses For Your Next Baby Photography
1.Princess Style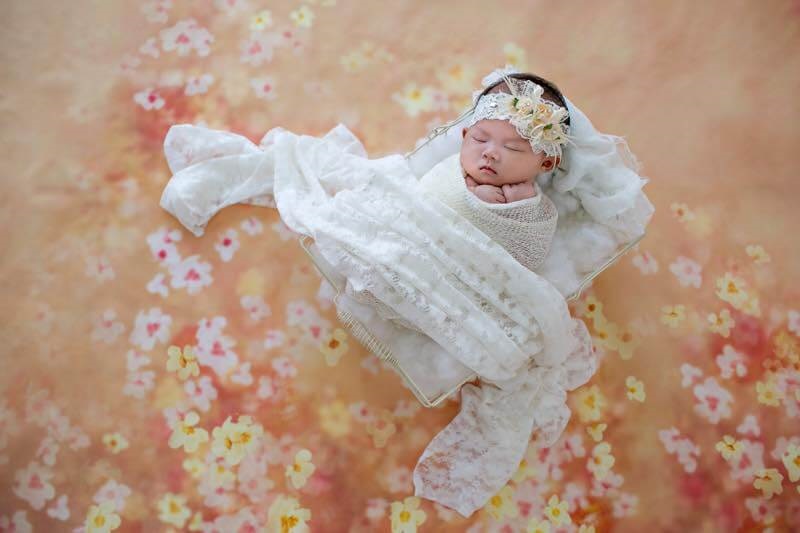 For a princess glow, dim orange lighting may be used in a closed room with the baby assuming a cute crawling position.
2. Baby in Basket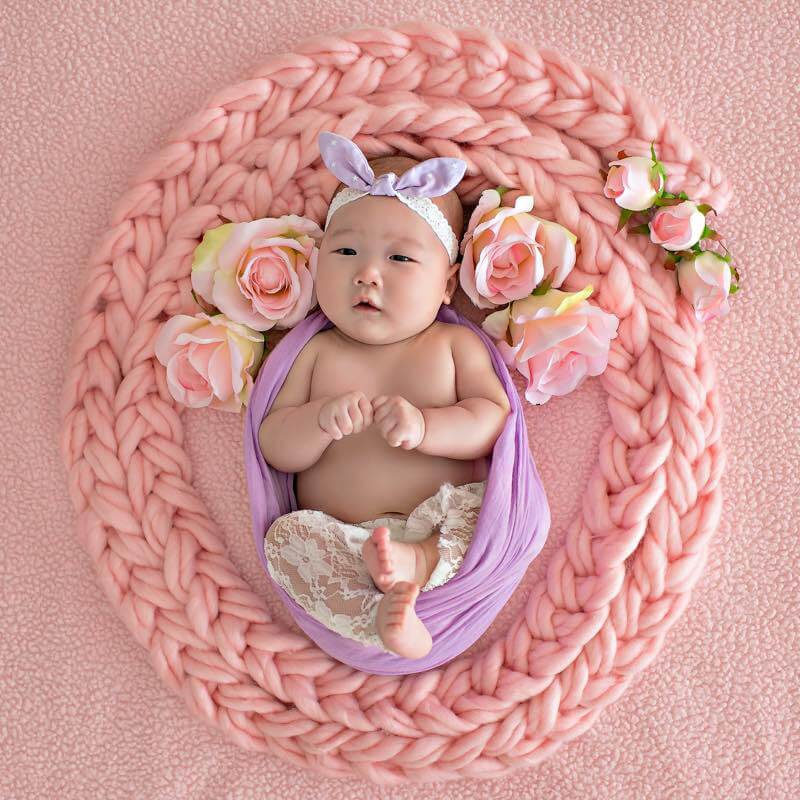 Fancy a fun-loving experience? Throw in a cute baby smile and an adorable grey, woollen balaclava. That way, all your baby has to do is just sit on the white basket and say 'cheese'.
3. Peacock costume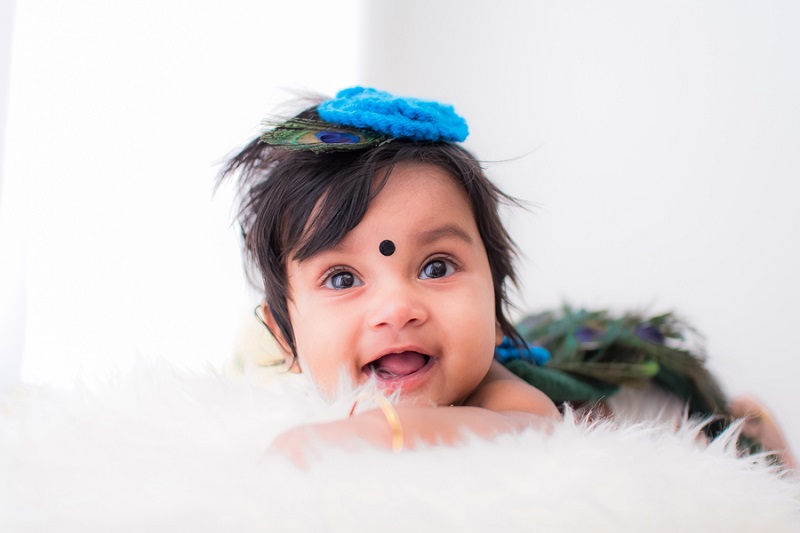 Nothing says adorable like a baby peacock costume with vibrant colours! The natural lighting brings out the soft glow in the baby's eyes as she faces the lens.
4. Garden Theme
Have green fingers? A garden space works perfect for this shoot. Simply dress up your baby, look down in your camera and click! The flowers lets the whole scene pop.
5. Twins in Red
If you're looking for a bolder style, red is your colour. Wrap your twins in a scarlet scarf and place them on a cotton rug. It will not only stand out but will also be cute.
6. Angel-like Smile
Only babies are as cute as flowers. So what about combining both? A flowery headband, an angelic white dress and your well-manicured fingers are all that is needed for this cuddly shoot.
7. Animal Costume
Just put them to sleep? That's fine for a tranquil shoot. Just dress your baby up in a cute, woolen animal costume and voila! Sweaters can also be added to give a cosy look.
8. Royal Baby
Purple is the colour of royalty and follows the family bloodline. For this shoot, your family's hands around the baby's cradle will definitely give this effect.
9. Elsa Wanna Be
If you loved Disney's Frozen, you will love the blend of blues in this shoot. The sky and dark blues in the picture will help make your baby look like Princess Elsa in seconds.
10. Prince Style
For the handsome prince, nothing suits him more than a gold crown. Tickle your baby for this big smile and throw a teddy in the background as his adviser.
For more motherhood tips or baby needs, visit Motherhood.com.my now!