For many families, Chinese New Year usually means hours of travelling and long trips back to the hometown. As parents travelling with active kids in tow, planning a trip may be tiring and stressful. Ease your troubles with various tips from these four mums who are experienced travellers with their little ones.
Along with that, here is more good news to soothe the stress of travelling and being on the road. A number of tolls are offering discounts for the Chinese New Year holiday. Among these are PLUS Malaysia Bhd tolls. On Feb 5th, between 12:00 a.m. and 11:59 p.m., road users with Class 1 vehicles passing by the toll plazas at the following highways are eligible for a 10% discount:
North-South Expressway

New Klang Valley Expressway (NKVE)

Seremban-Port Dickson Expressway (SPDH)

North-South Expressway Central Link (ELITE)

Malaysia-Singapore Second Link Highway (Linkedua)

Butterworth-Kulim Expressway (BKE)

Penang Bridge

East-Coast Highway 2 (LPT2)
However, the discount is not available for toll transactions at the Tanjung Kupang Toll Plaza (Linkedua) and those who are enjoying the existing Penang Bridge 20% discount.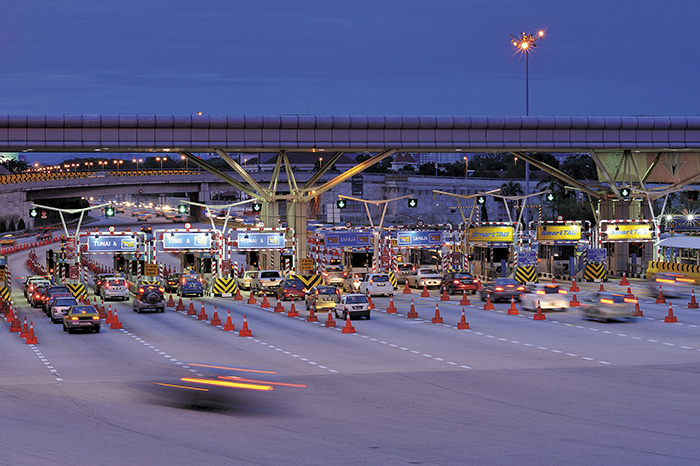 Next, users on the Shah Alam Expressway (LSA), the Damansara-Puchong Highway (LDP) and the SMART Highway can also enjoy discounted toll rates, according to Bernama. These discounts are valid from 12:01 a.m. to 11:59 p.m. on Feb 5th.
Class 1 vehicle users on the LSA can enjoy a 10% discount, whereas those on the LDP can enjoy a 30% discount. For SMART Highway, Class 1 and 4 vehicle users can enjoy a 10% discounted toll fare.
Lingkaran Trans Kota Holdings Bhd (LITRAK) Group Chief Financial Officer Stephen Low Chee Weng stated that the total estimated discount for the tolls rates is RM221,500. This discount is in line with their initiative to reduce the burden of road users during the festive season.
Toll Discounts for the Festive Season
Furthermore, Projek Lintasan Kota Holdings Sdn Bhd (Prolintas) has announced a 10% toll discount for the Chinese New Year holidays. This discount is applicable for the toll rate for Class 1 vehicles using the Guthrie Corridor Expressway (GCE). Due to the Chinese New Year holiday, the toll rate would be lessened from RM1.90 to RM1.70 from 12:01 a.m. to 11:59 p.m. on Feb 5th, according to Bernama.
The group's CEO Datuk Mohammad Azlan Abdullah stated that the discount is considered as a corporate social responsibility offer for GCE's loyal users. Prolintas also wished all a happy new year, and hopes for all drivers to be considerate on the road.
Other than that, Anih Bhd has also announced a 10% toll discount for Class 1 vehicles at the Kuala Lumpur-Karak Highway and the East Coast Highway (Phase 1).
Parents, do remember to drive safe when travelling on the road. Have a wonderful time with your loved ones this festive season.
For more information about family and parenting, please visit Motherhood.com.my.