Have your kids been to an oceanarium before? Though there are quite a few numbers of oceanariums in Malaysia, Aquaria KLCC provides a lot more than you can imagine! Located beneath the Kuala Lumpur Convention Centre, they showcase an amazing amount of 5,000 land bound and aquatic creature exhibits spread over a sprawling 60,000 sq ft square.
I, myself, have personally been to the oceanarium with my family not too long ago and I had to say that it was a wonderful experience. Being able to see so many different types of sea creatures up close all at once was incredibly fascinating and delightful. It truly was a memorable experience and I'm very glad that I could proudly say that I've been there before.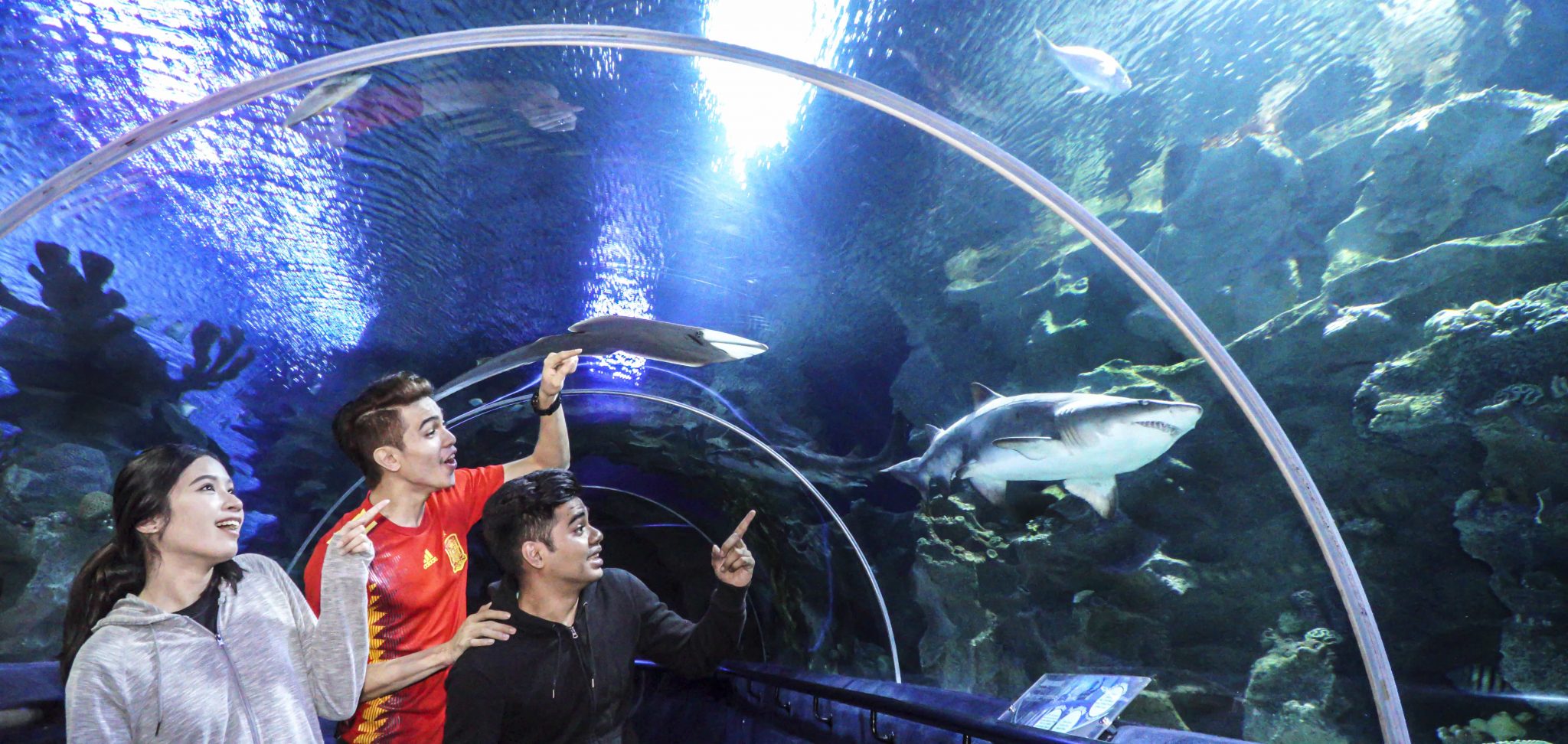 An Ocean of Discovery
There's no doubt that there will be lots to see but why see it in a normal way when you can go on an undersea journey of the Living Ocean by experiencing the 90-metre underwater tunnel on a moving travel belt. While you're in there, you get to marvel at the stunning sight of Aquaria KLCC's 7 species sharks and a host of other sea creatures as they swim over your head.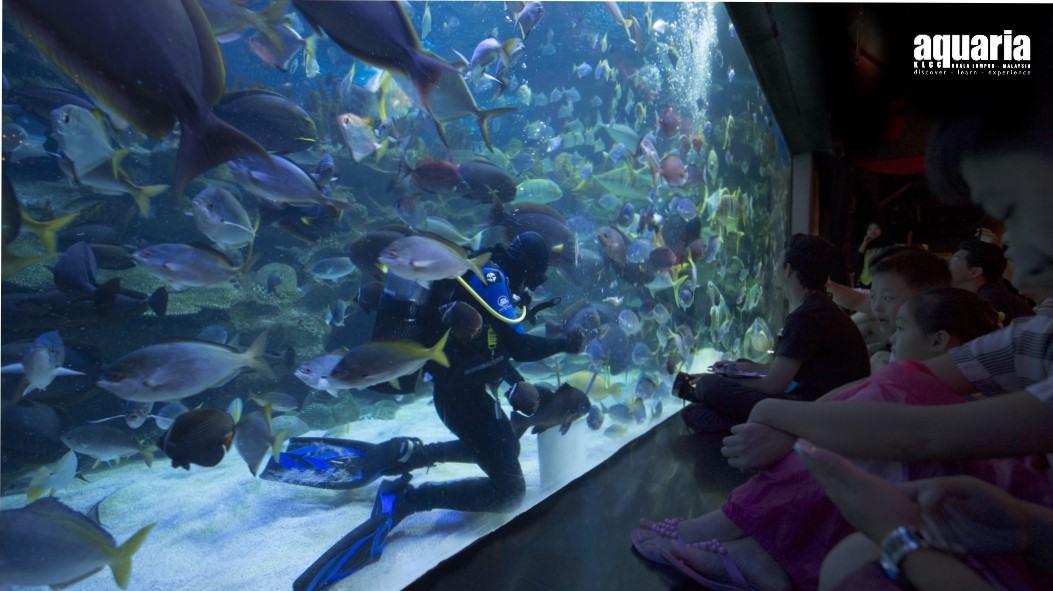 Don't miss out on the opportunity to witness the daring diver feed the creatures during the spectacular feeding sessions few times a day at the Aquatheatre!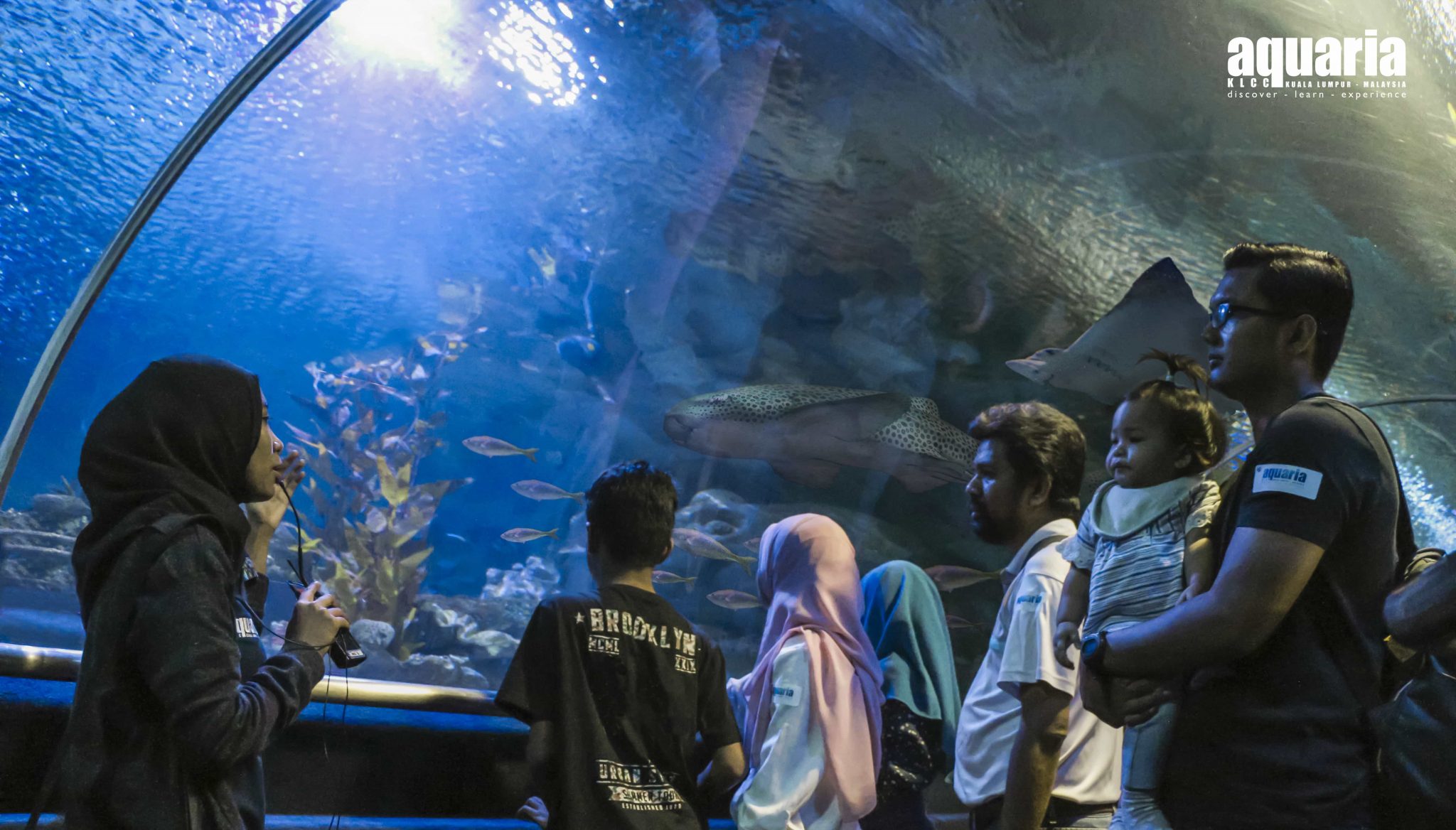 Besides that, they also have several other signature products that are available as value-added activities:
Guided Tour – Explore the exhibits with tour leaders for an exceptional underwater world experience. Enjoy an informative guided tour that will enhance your journey.
Sleep with Sharks – Experience a sleepover at Aquaria KLCC! This signature program is specially designed for children to enjoy various fun-filled night activities and the unique experience of sleeping with the sharks.
Also, use the chance to witness the professional aquarists hand-feed the marine animals daily and learn about the significant roles that these animals play to keep their habitats in balance.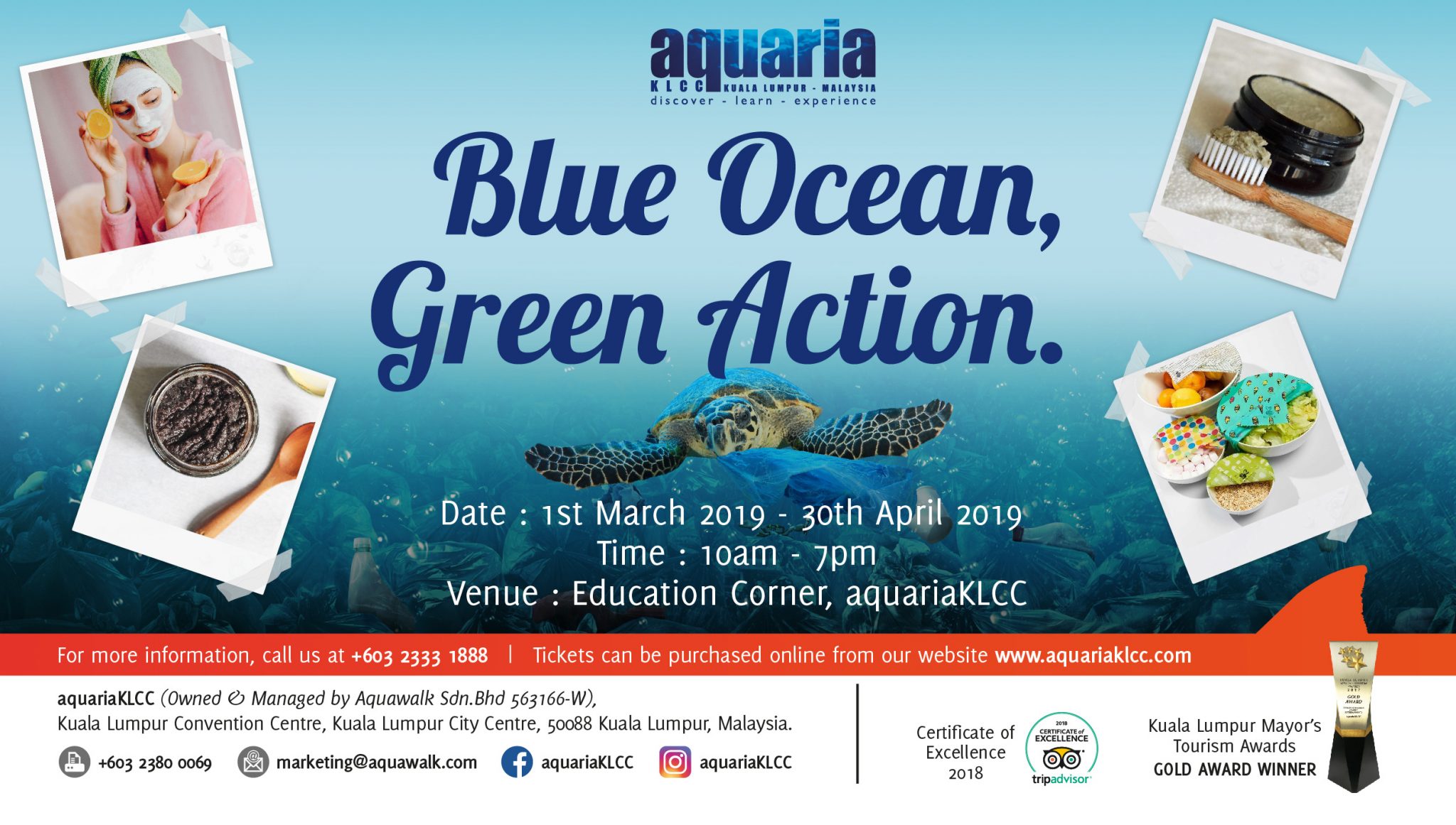 Blue Ocean, Green Action
Aside from the daily feeding sessions, Aquaria KLCC is currently featuring Blue Ocean, Green Action activities throughout March and April. The workshop includes making your own face mask, body scrub, toothpaste and even beeswax wrap! Interested visitors can reserve slots at the education booth and pay an additional RM10/person to join. 
Aquaria KLCC is open daily from 10 am – 8 pm and last admission is at 7 pm including weekends and public holidays. For more information, please call +603 2333 1888. Tickets can be purchased online from the website www.aquariaklcc.com.