Yep, school's out! And you hear the sizzling sound of Mommies' sanity dissipating in the hot, humid Malaysian air. I don't know about you, but just the first day in, I was already getting cries, shouts, and a string of hostilities among the siblings. I shudder in the knowledge of living full time under the same roof with these 3 little people, so full of personalities and attitudes, for the next one month.
However, a little magic happened last weekend and we had a whale of a good time, together as a family! So, the story goes that while trying to inject some form of joy and excitement in the kids, we packed everyone into the car and drove to Kuala Lumpur in search of the famous Yong Tau Foo and then maybe scoot over to the KLCC Park to let off some steam. Yes, that's our idea of fun, judge not. But when we drove past the PWTC, a huge, shiny, colourful building next to it caught our attention and the rest was, well, history.
We found ourselves stepping into The Sunway Putra Mall, the older folks may remember it as The Mall back in the day. Now, newly refurbished, it is given a touch of modernity and is bustling with life! Parents-friendly amenities such as baby room, strollers, prayer rooms, etc are easily accessible, making it super convenient for young families.
In The Woods For Wonder waiting to be discovered by you..

Heyyyy there! Are you as excited as I am for Christmas?? Whooweeee!I'm John and I'm superrrr excited to meet all of you!Guess what! My friends and I are taking over Christmas at Sunway Putra Mall. We've planned great adventures for you here! Visit us at our secret gnome village buried deeeppp in the magical forest at the Main Concourse! Come and see our beautiful Christmas Trees that we've decorated!. Get your cameras ready, it's going to be picture perfecto!! We would loveee to meet your family and friends, so don't forget to bring them along o'er here! In our village there's also a special room called The Rooms of Wonder. Visit the Sight Room; that emanates a magical glow everywhere you turn, take a walk into the Scent Room and guess the unexpected waft of scent that will stir your emotions and play in the Sound Room that is decked with wind chimes, producing soft music that will calm your soul!There's so much things to do here 'In The Woods For Wonder' so wait no more as we will be here till 1 Jan 2019! Let the festive fun times begin, SEE YOU SOON!!#sunwayputramall #inthewoodsforwonder For more details visit our website below : https://www.sunwayputramall.com/in-the-woods-for-wonder/

Posted by Sunway Putra Mall on Monday, November 26, 2018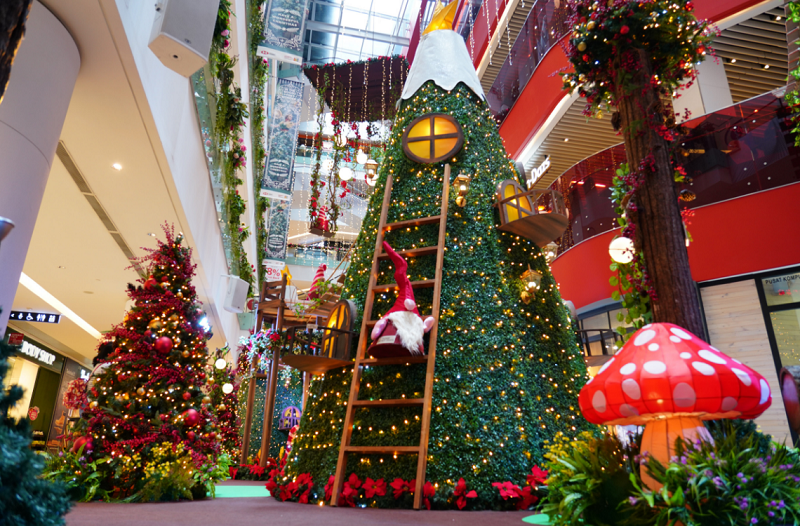 We were absolutely blown away by its vibrancy and seeing how it's the Christmas season, the cheer and joie de vivre were strongly felt in the air. This year, the Gnomes took over the mall and set up a whole gnome village to bring you and your kids "In The Woods For Wonder" from the 23rd November 2018 to 1st January 2019!
Wake Up, Senses!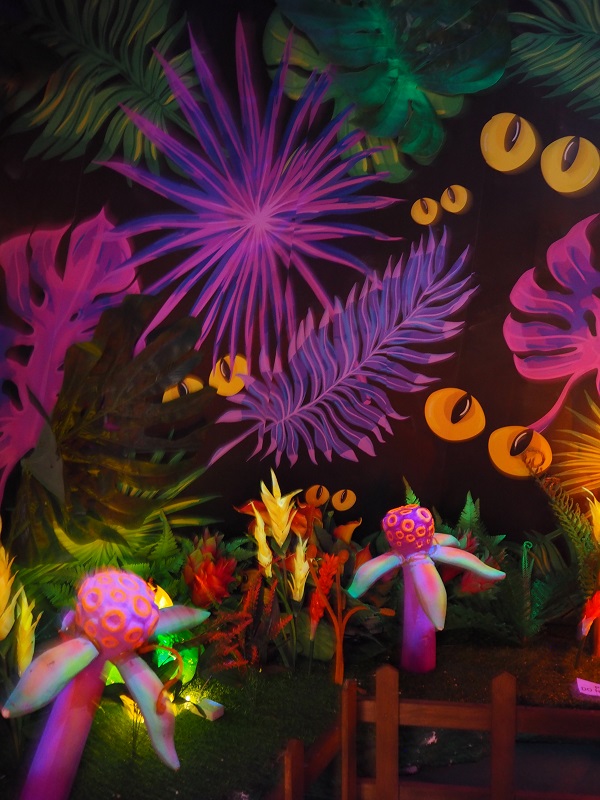 As we walked through the magical forest, we were enthralled by the intricate Christmas tree homes featuring The Rooms of Wonder that awakened our senses of sight, sound, and smell! The kids couldn't stop wowing as they go from one room to another. At the Sight Room, we were transported to an otherworldly forest where big, observant eyes belonging to creatures unknown were keeping watch on us, we could hear the gentle howling of a wolf, and the room was radiating in magical glow everywhere we turn!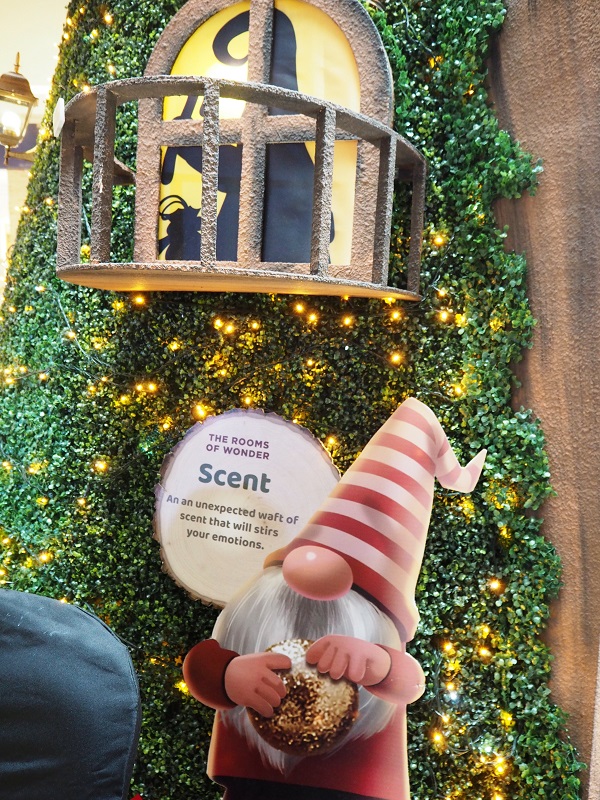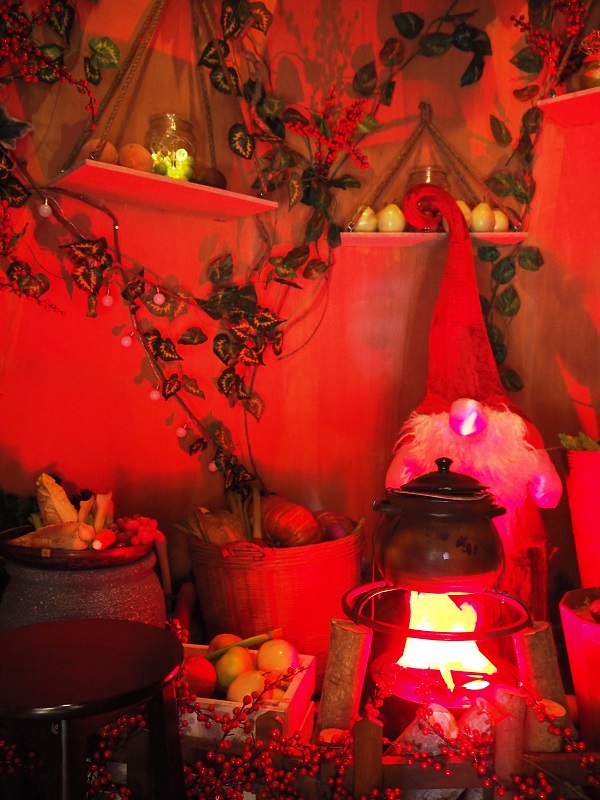 Mesmerized, we were eager to find out what's in store next door at The Scent Room. Wafts of strangely comforting scent invited and drew us in. Something's brewing atop the crackling wood fire; a toasty dinner was on the way! At The Sound Room, our highly stimulated minds were now soothed by the calming yet festive soft music playing in the background, the kids went all giggly with the whimsical lull of the wind chimes!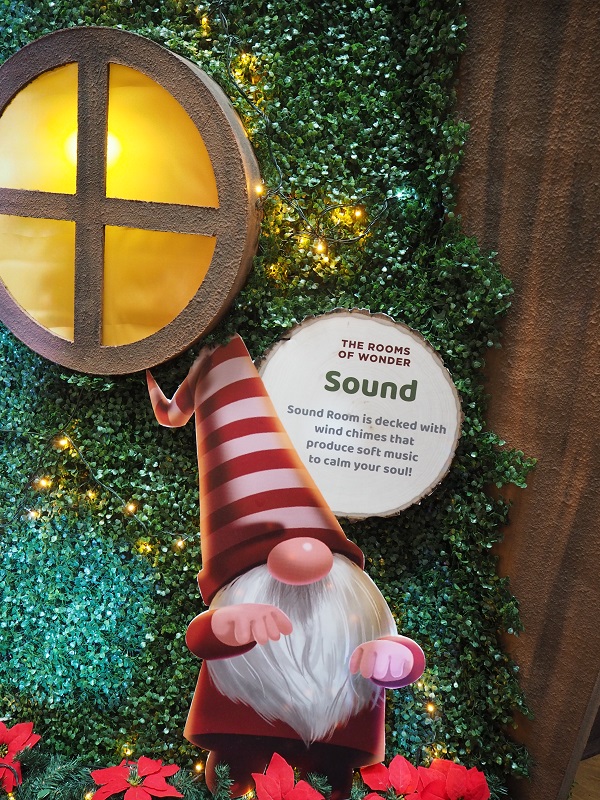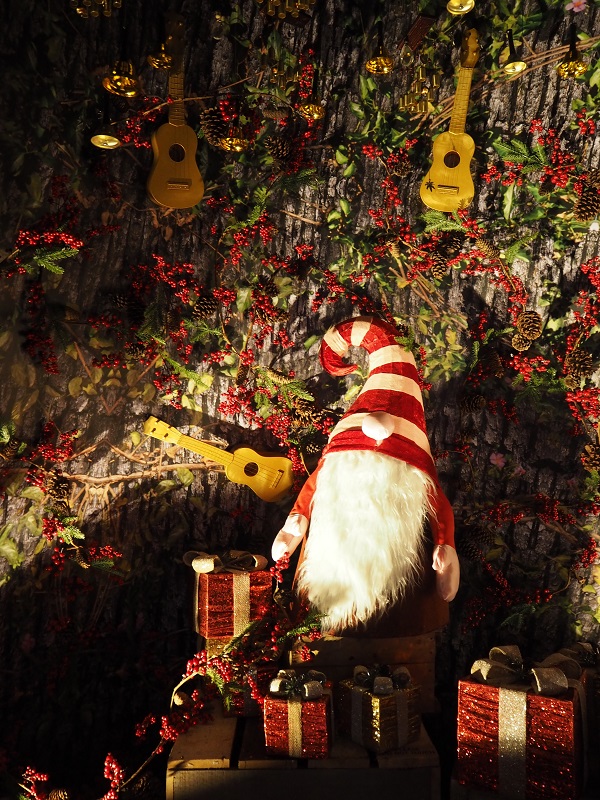 Stepping out of the 'The Sound Room', immediately the kids squealed in joy as their eyes were fixed on the gigantic trampoline. While the organizer was still setting it up, we decided to fill our tummies first before letting off steam on the bouncy monster. And let me tell you, with a mall-full of F&B options, making decisions are not an easy task, but be rest assured, you will never go hungry here.
Let's Get To The Fun!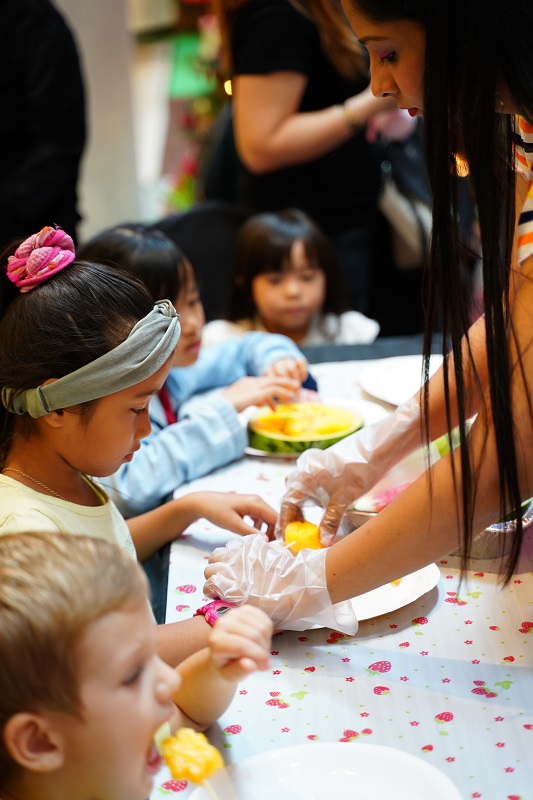 For the entire Christmas season here at Sunway Putra Mall, children will be treated to yummy bake and make Joyful Workshops at 3 PM every weekend. Last week, the kids had fun making their very own bowl of fruit ice cream; the delight and awe written all over their faces with their little bowl of handmade ice cream, priceless!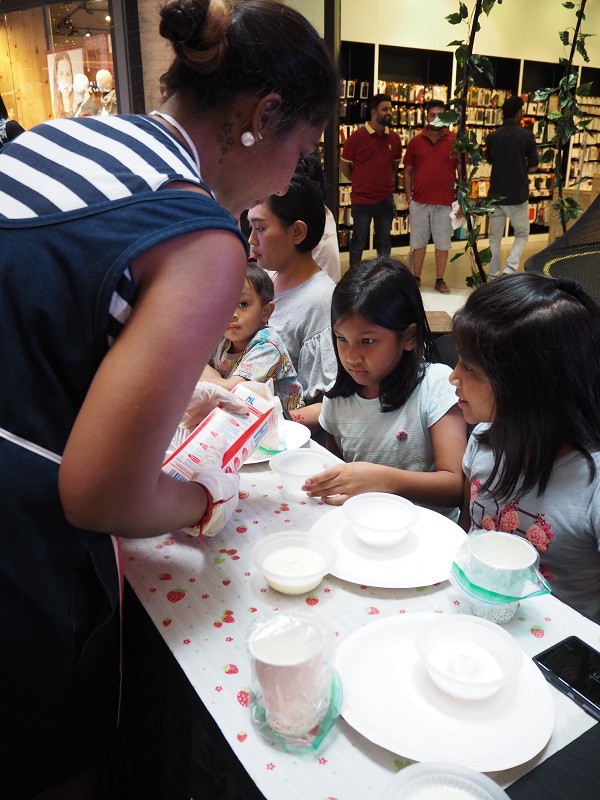 Next, we visited the mini petting zoo right at the end of the forest and paid those cute teeny little animals a visit. Needless to say, the fluffy bunnies and rabbits were a hit with the children; you should really see how their little faces lighted up! There's just something comforting about petting the soft coat of fur of a little animal; puts a perpetual smile on your face.
While we were absorbed in the "bunny therapy", a sharp jingle of bell cut through the mall and everyone instinctively got up and followed the source – of course, it's our favourite burly old chum, Santa Clause! A line was quickly formed as dear Santa took his place on the Chair; patrons had fun interacting with the friendly Santa and of course, it ain't happened until pictures were taken! Be sure not to miss the Santa Meet & Greet session every Saturday and on Christmas day at 4 PM! And don't forget to send your regards to Mrs. Clause, too!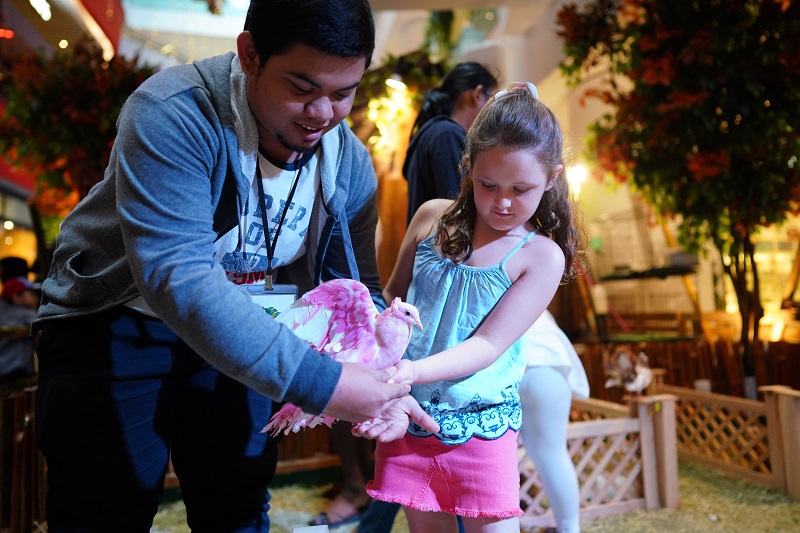 Gnome-y with a Chance of Snow
Just as our senses couldn't get any more hyped, we were told to cosy up because it was forecasted to snow in the mall! Oh, the excitement and anticipation was off the roof! Everyone huddled closely and waited eagerly. And as the clock struck 5 PM, Mariah Carey's soulful voice filled the air and lo and behold, it was snowing! The crowd went crazy and the atmosphere was most magical and electrifying, it almost brought tears to my eyes! Maybe it was the bubbly soap snow, maybe it was the sappy music, or maybe it was the camaraderie shared among the patrons at that moment, but one thing for sure, it was beautiful! Something I'd wish to capture in a snow globe and relive it every year. You have got to check it out yourself! I bet you, there is no better way to do it other than spending time with your family here at this edutaining and experiential setting!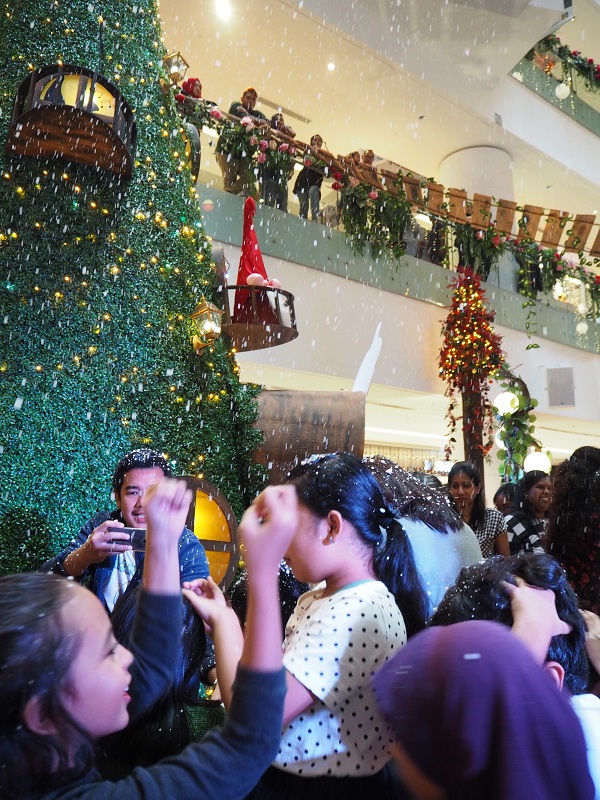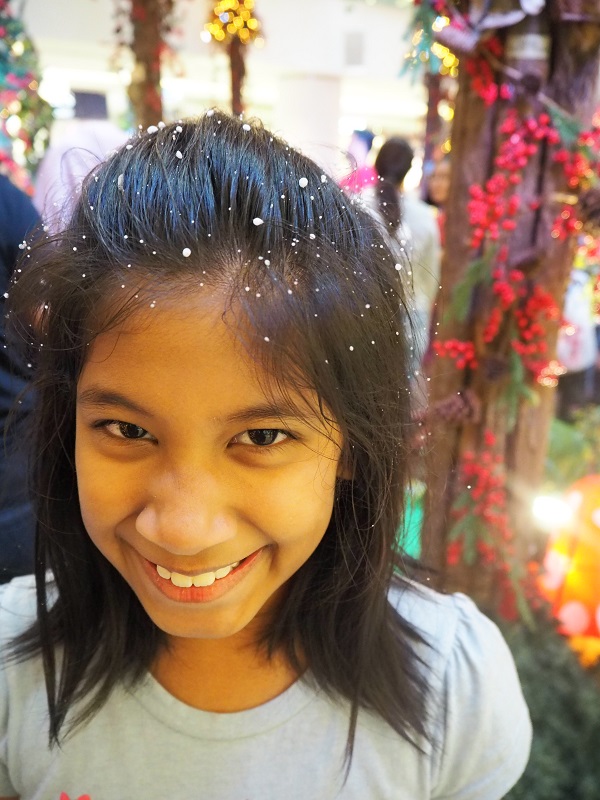 Special Club for the Kids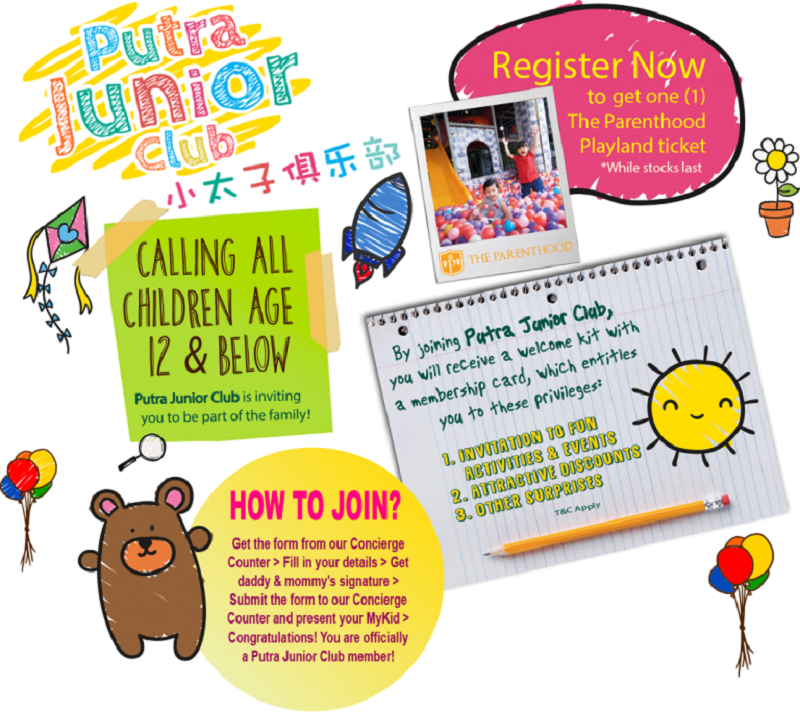 Don't get me wrong, it's only a membership club for our kids! There are a lot of events and activities that are suitable for the kids at Sunway Putra Mall. If your kids age between 3 to 12 years old, sign them up for "Putra Junior Club" members. They will receive exclusive invitations to Putra Junior Club's activities and events. Their previous events, Halloween Trick or Treat in October and Putra Junior Club First Garden Project that was held on 2nd of December 2018 were a huge success! Besides that, your kids can get exclusive discounts at selected outlets at Sunway Putra Mall. All you have to do is register at Concierge Counter on Level G before you drive back home!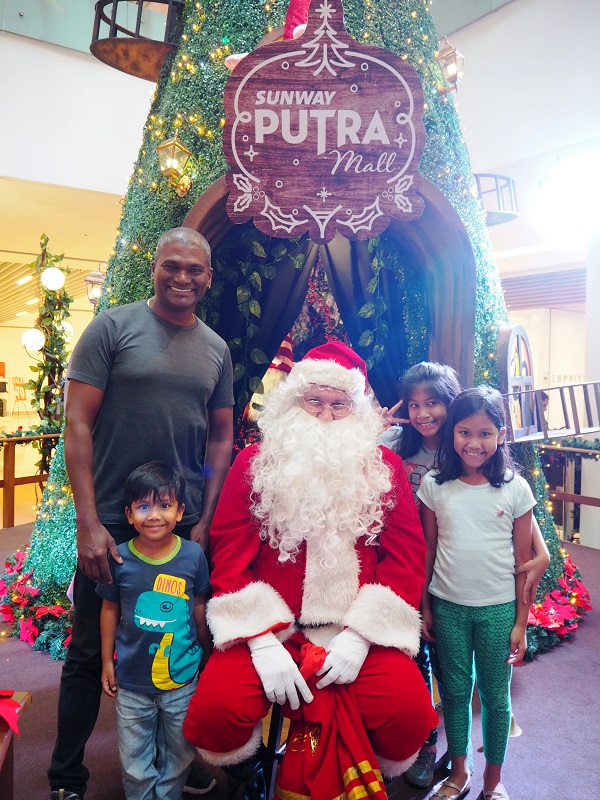 While life's mad rush and the year-end holidays can take a toll on us parents, don't forget to take a little time to create magical moments with your children and loved ones. You'd be surprised, when the festive cheers fade and the mundane school-work-life resumes, it's these memories that will snugly impress in our children's little minds for a long time to come.
Merry Christmas and Happy Holidays to one and all, near and far!
Don't forget to have fun this school holiday at Sunway Putra Mall until 1st of January 2019. Get the latest update about the event here and from Sunway Putra Mall's Facebook today!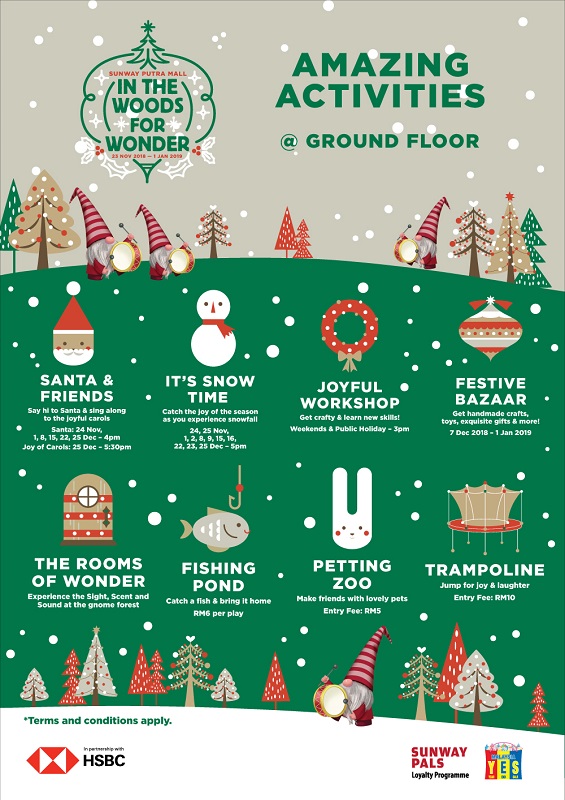 This story is sponsored by Sunway Putra Mall.