Going to Sunway Putra Mall has always been like going home to me; it evokes a certain sense of homeliness and warmness. During festive seasons, the mall does a wonderful job in bringing out the mood in its shoppers, too!
This Ramadan and Hari Raya season, the mall didn't disappoint; I was thrilled to find out the list of promotions and activities Sunway Putra Mall has planned out in conjunction of the Sunway Malls' Bunga-Bunga Raya event. I was sold right off the bat when Sunway Putra Mall announced its choice of bloom to celebrate the event was the majestic Orchid! How apt! Orchid symbolizes love, beauty, and forgiveness – the very essence of celebrating Aidilfitri!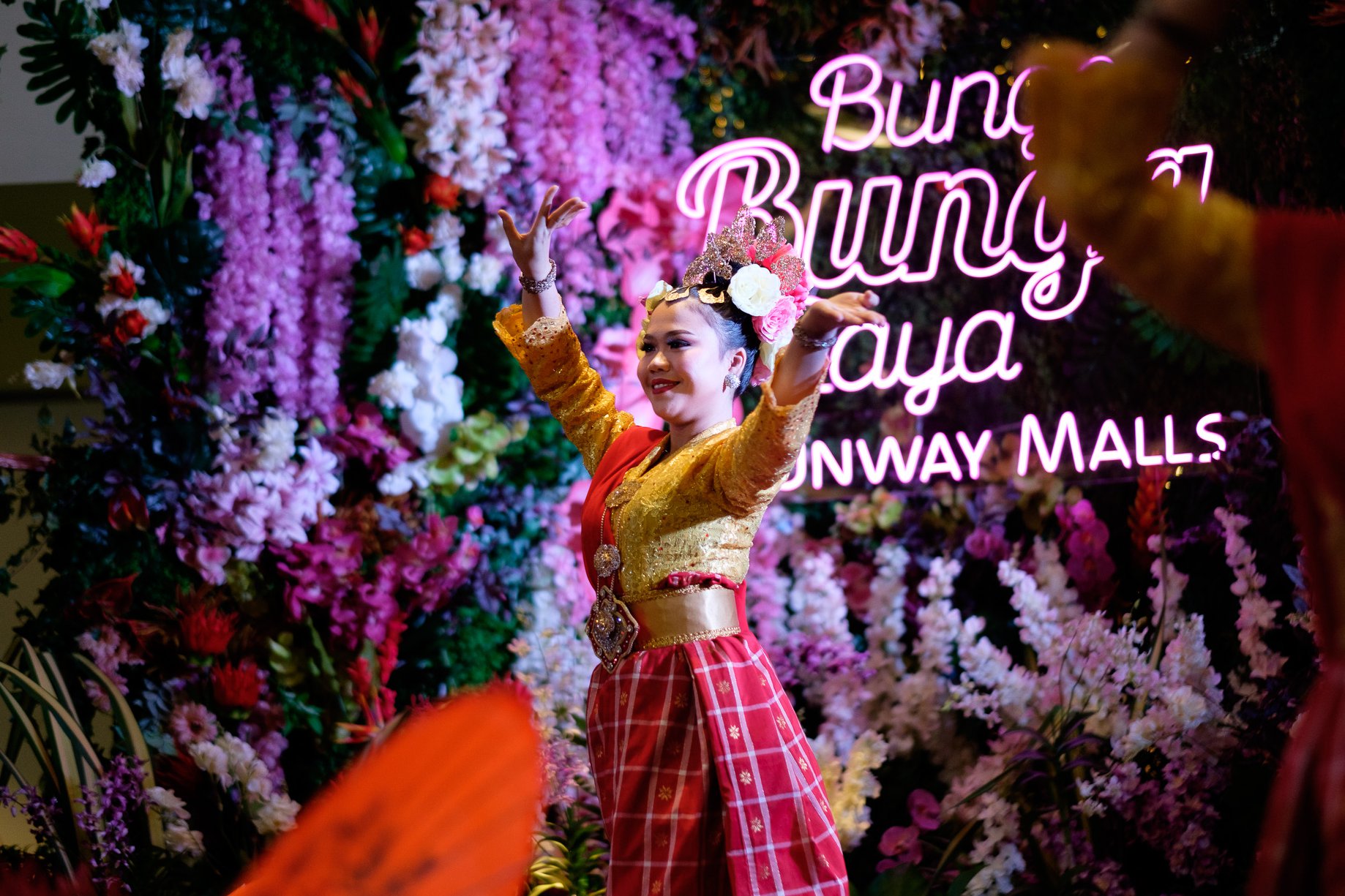 A Garden of Elegance
Starting from now till 16th June, Sunway Putra Mall is bringing the outdoor, indoor; the entire mall is festooned with breathtaking blossoms, larger-than-life birdcages, and green landscaping; come bask in the relaxing scent of flowers and greenery and be serenaded by the chirping of birds in the mall! A photo booth is set out throughout the period for the public to take as many pictures as they wish, at no charge.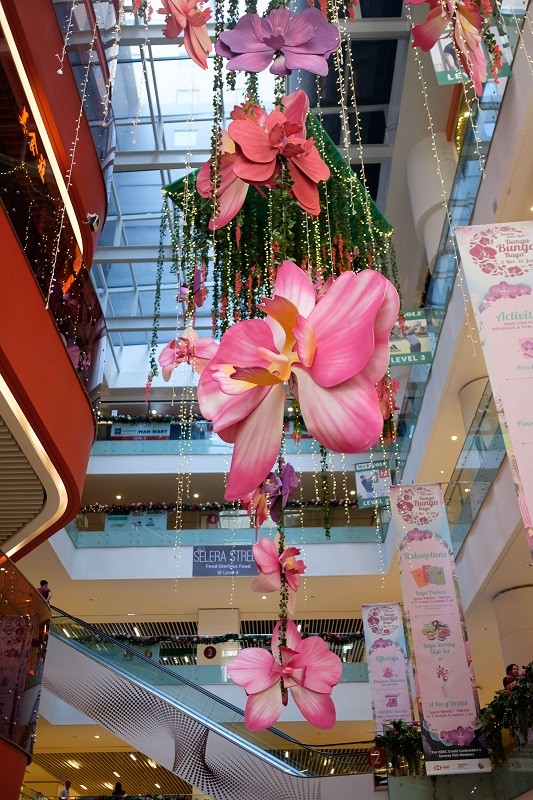 Time To Doll Up!
Fashionistas, time to get your wardrobe updated and your Raya outfits ready – the Bunga-Bunga Raya event highlights many home-grown renowned fashion designers, such as Tom Abang Saufi, VARIANTE, Salikin Sidek, PETRA, EMEL, and Natasha Ameer (Main Concourse, Ground Floor). Do check out the Adilfitri Market too where more fashion apparels and accessories names like Rumah Kebaya Bangsar, Abas & Sal Batik are being featured at the East Wing (Ground Floor). Love that the event highlights so many local brands! Don't miss out the Kraftangan Bazaar at the East Wing (Level 2), too. You'll find lots of exquisite handmade batik, souvenirs, and decorative items up for grab!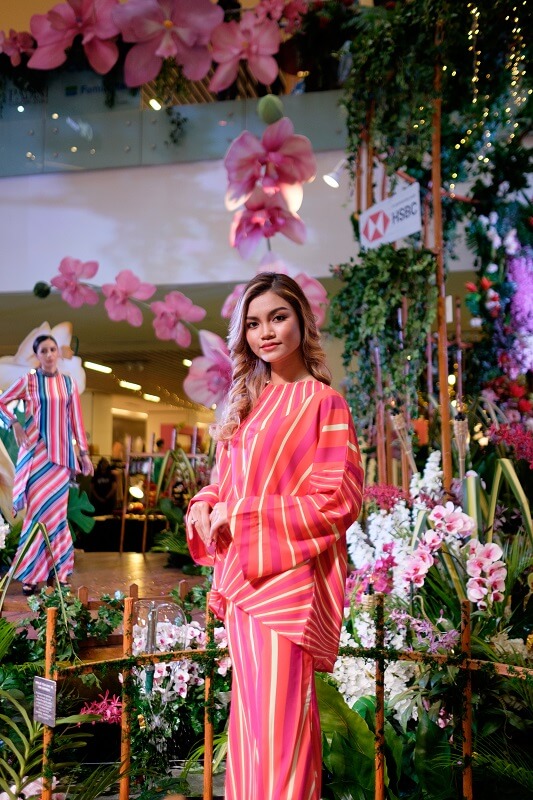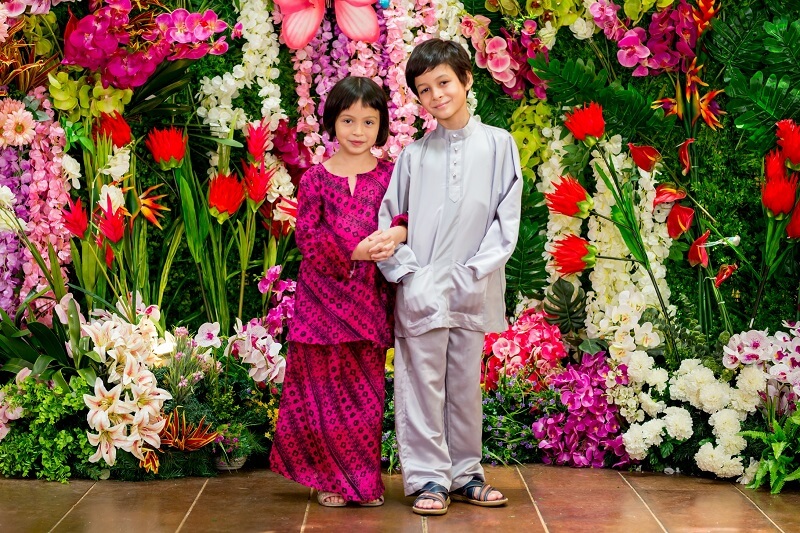 An outfit is not complete until you've got your make up done. Get your hands on a wide assortment of top-notch local cosmetic products such as Syed Dewa, Najeeb, and NR Cosmetics at the Beauty Corner (West Wing, Ground Floor). International beauty brands like Inglot, MAC Cosmetics, The Face Shop, Tony Moly, and many more are also under one roof to make sure you are camera-ready this coming Raya holiday! Look out for the Beauty Makeover Workshops by these brands happening on weekends too, giving you a step by step tutorial on how to achieve a glam look for the grand day!
While you are Raya-ready, don't forget that your home needs some sprucing up too, and what better way to create a festive mood than to decorate your home with unique floral arrangements? Visit the Flower Market by Petals2U at the Main Concourse (Ground Floor) to pick up some fresh blooms and maybe a tip or two on how to care for flowers and plants!
Let's Eat & Jom Iftar
All this shopping sure gets you hungry! Look out for the "Let's Eat and Jom Iftar" promotion at Selera Street @ Level 4 for a variety of mouth-watering lunch set meals at just RM10 nett from 12pm-3pm; as for those who are breaking fast, the promotion covers from 7pm-10pm. Dine at restaurants such as Kaw Kaw Burger, Simply Chicken, Subway, Sarawak Bowl, Kebab King, and many more delightful F&B outlets this holy month!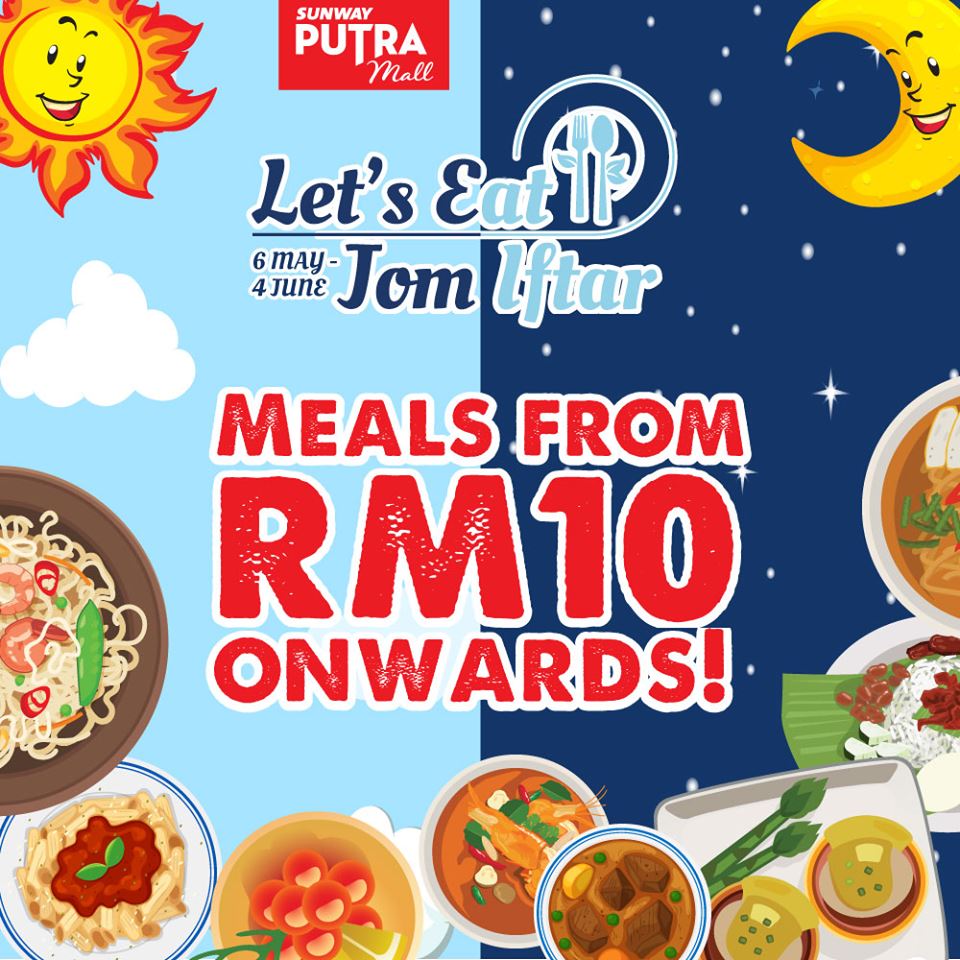 There are also other varieties of buffet spreads and set meals to tickle all taste buds. Popular amongst the crowd are Sepiring, Onde-Onde, Pak Jen Gulai Panas Langkawi, Dolly Dim Sum, Absolute Thai, Narenj, and many more! Getting hungry is definitely not an option when you are here.
Have Babies? No Problem!
Parents with babies and young children need not sweat about the thought of Raya shopping or shopping during the Ramadan month with your little bundles. The good folks at Sunway Putra Mall don't call themselves a family-friendly mall for nothing, they walk the talk by providing facilities like baby rooms, strollers, and prayer rooms, it even provides a calm room for when parents need a private and safe space for their children with special needs who are going through meltdowns. How thoughtful!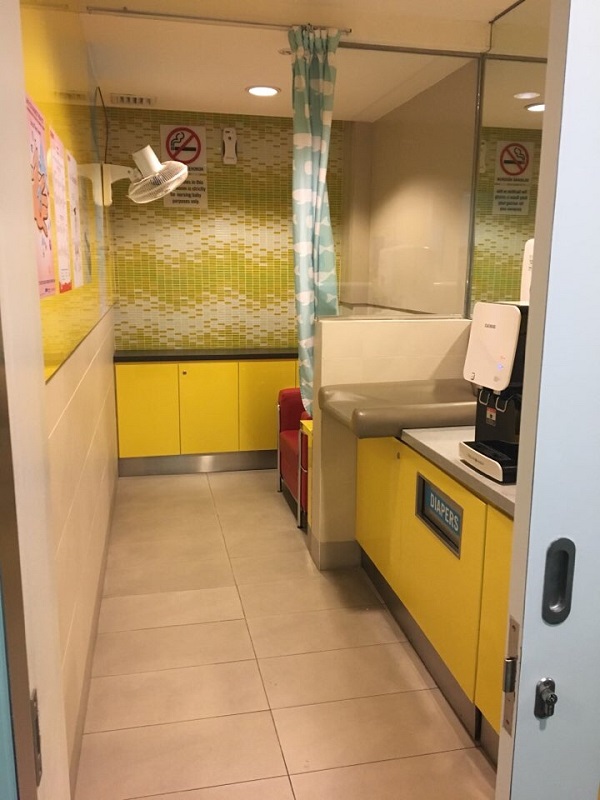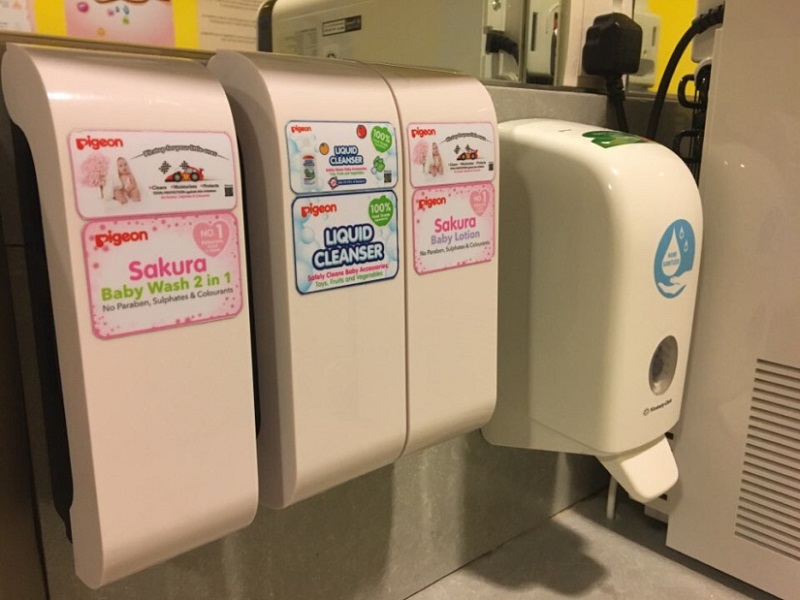 Good To note:
Strollers are available at the Concierge counter, Ground Floor. A RM50 deposit is required, strollers are suitable for newborn up to 2 years old toddler or those below 15kg.
Baby rooms can be found at  Lower Ground, Ground, Level 1, 3 and 4. It's great to know that little conveniences such as Cuckoo hot and cold water dispenser, Pigeon's cleaning soaps, and diaper-changing counters are readily available. Breastfeeding moms can feed in comfort too at these baby rooms!
Did you know?
Sunway Putra Mall also recently launched a new Surau at Level 5! Set against a green landscape, the 3000sqm Surau is designed to be surrounded by soothing sounds of nature, with soft lighting, making the room an ideal space for one to pray in peace and comfort. It is complete with amenities like separate ablution areas and prayer halls for both men and women. Also, it provides you with an alluring view of KL city from its vast windows! Imagine praying in such a space!
Visual Feasts & Arty Hands
Now that we've got the baby woes all ironed out, here's what's in store for both kids and adults on weekends and Public Holidays! Come join the Flower Arrangement Class and learn the techniques of crafting gorgeous potted flowers, or feast your eyes on the beautiful traditional Raya collections at the Renowned Local Designer Fashion Show. Kids are definitely not left out from having fun too: expose them to the arts of the Malay culture by joining a range of arts and crafts workshops such as the Art of Weaving, Jewellery Making, Batik Art, and Rattan Crafts – a fun way to get them back to the roots.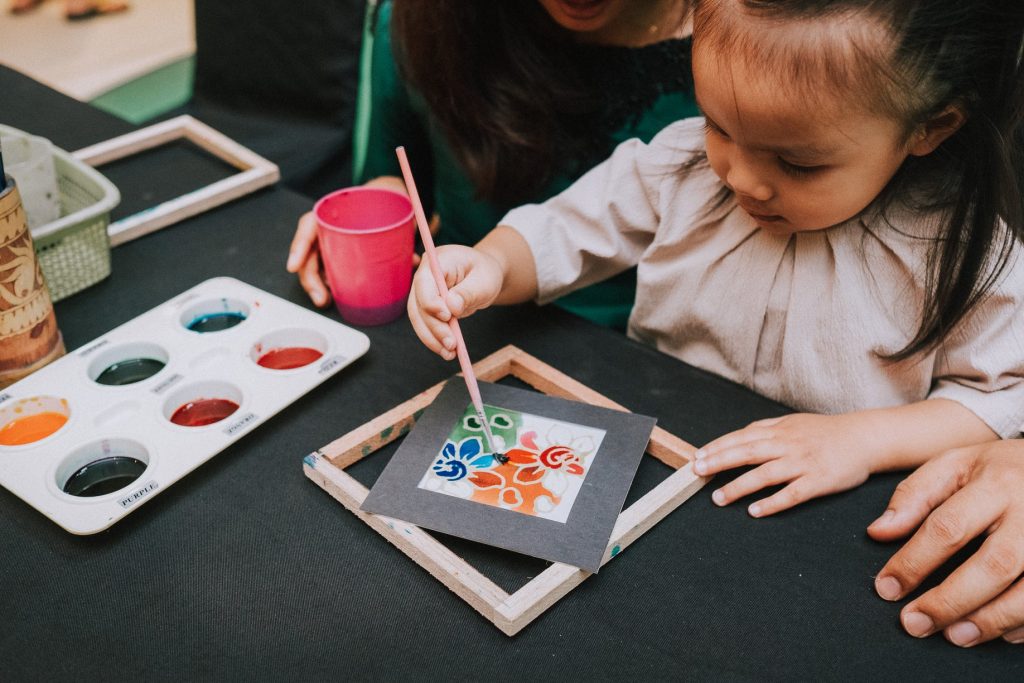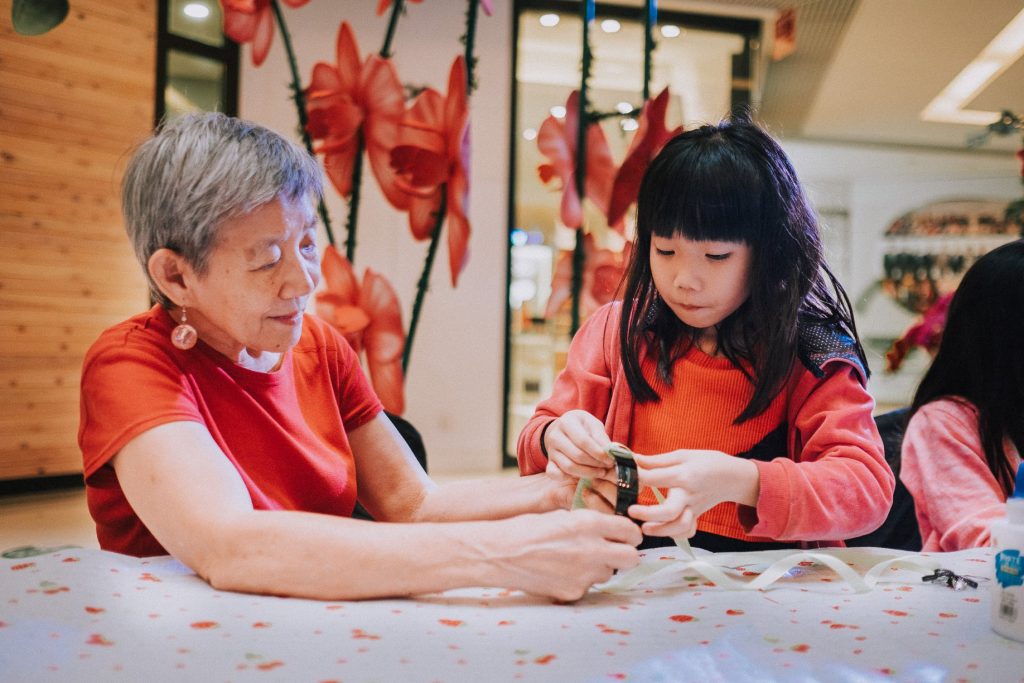 Now don't go home without first redeeming a set of beautiful Raya Packets when you spend RM250 (RM150 for HSBC Credit Card Holders and Sunway PALS members); a minimum spending of RM400 (RM300 for HSBC Credit Card Holders and Sunway PALS members) qualifies shoppers to redeem an exclusive Raya Serving Dish or an elegant pot of Orchids.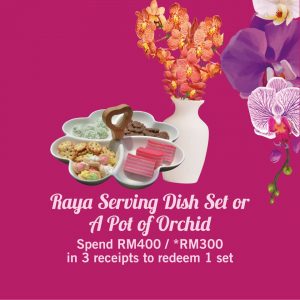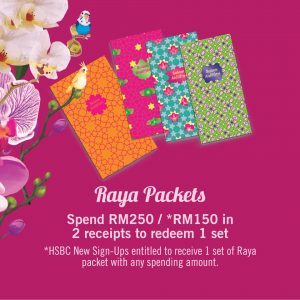 Tag & Share
Happy times call for happy snaps! Share your Raya videos and photos on Instagram by hash-tagging #BungaBungaRaya, #SunwayPutraMall, and #RayaDiBandar; you may just get featured on the mall's IG or Facebook!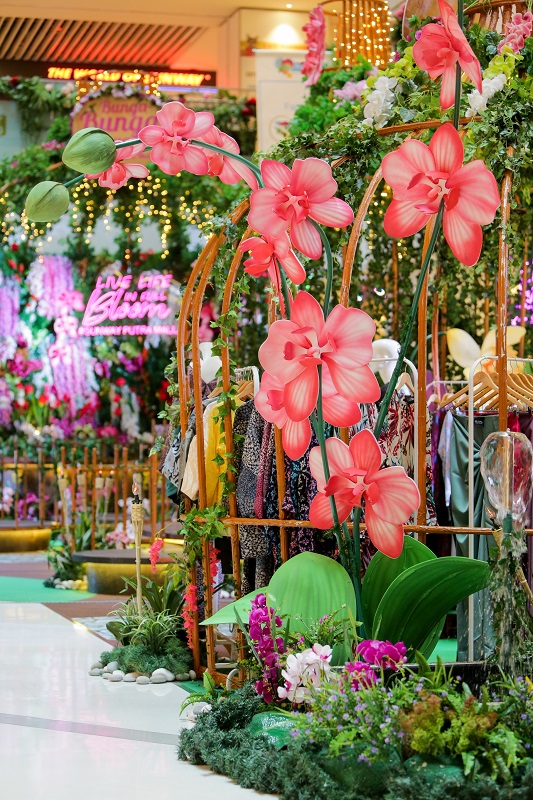 To check real-time updates about Sunway Putra Mall's Bunga-Bunga Raya event and activities, visit their website and social media accounts at:
Website: www.sunwayputramall.com/bunga-bunga-raya
Facebook: www.facebook.com/sunwayputramall/
Instagram: @SunwayPutraMall