Keen on providing her toddler with regular opportunities to socialise, Teh Yen Hong signs up her 15-month old for play sessions at Gymboree. She shares their weekly play experience there.
Being the only grandchild and little one in the family, our firstborn – Zoey – gets really lonely at times, especially when I am busy. That was why my husband and I decided to enrol her in an early childhood development programme where she will get to mingle with children her age. Besides, it will be a great platform for her to sharpen her interaction skills.
Highlighted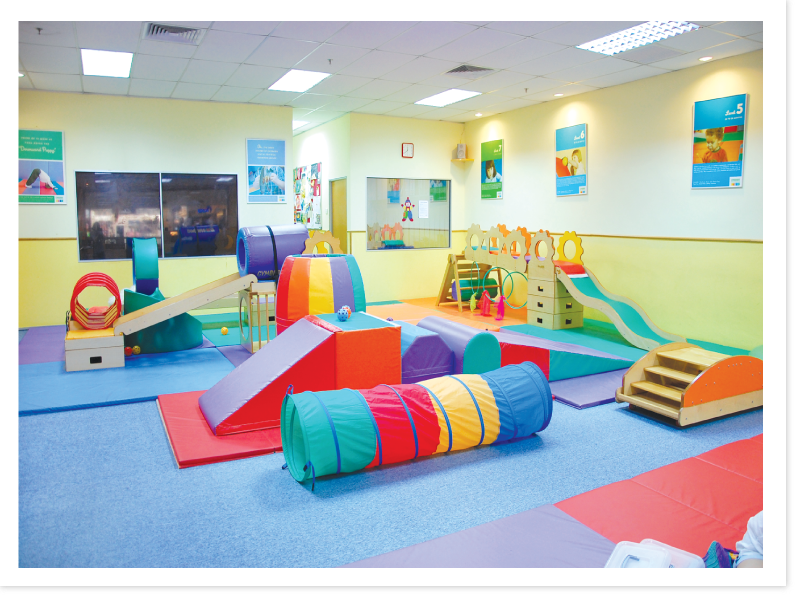 A friend suggested Gymboree and gave us a free pass for its trial class. As Zoey seemed to enjoy herself tremendously during the first session, we enrolled her for a one-year Gymboree Play & Learn Level 3, specially catered for children aged between 10 to 16 months. If you have the budget, do keep in mind that it is more economical to sign up as a member and pay a lump sum instead of on ad hoc basis. All in all, we paid around RM41+ per session for a one-year package including annual registration fee, compared to RM65 per session for non-members.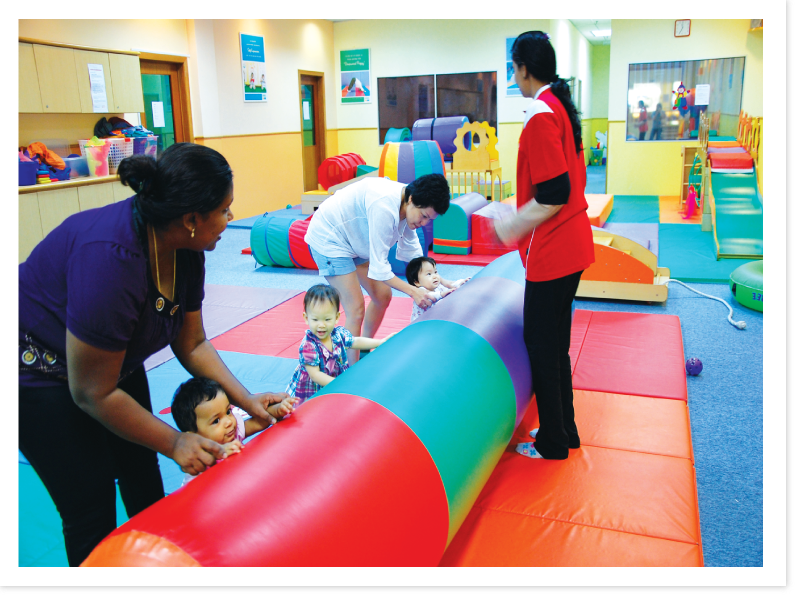 Once weekly, we make our way to the Gymboree outlet in Bangsar Village. The session aims to explore a two-way communication with your child in a play environment that encourages discovery, balance and coordination. Guided by an experienced instructor, the warm-up session usually begins with a welcome song. Its free- and-easy play after that allows toddlers to run around and hone their physical skills around the padded obstacles. Throughout the 45-minute session, there are intermissions of songs to liven up the atmosphere. The play area, comprising colourful slides, hoops, balls and tunnels, is also set up differently every week to provide a refreshing and challenging experience for the kids.
After the physical activity, the children are asked to sit around on the floor where boxes of toys will be laid out for them to touch, feel and explore. This is followed by Zoey's favourite activity, bubbles time! She would squeal in delight whenever the instructor blows soap-free bubbles in the air. To sum up the activity, each child gets to pop a 'personal bubble'. The session ends with a goodbye song, where every kid gets a kiss from Gymbo the clown puppet.
Gymboree also offers a number of different classes such as music, art, yoga and sports. With a play area that is surrounded by soft padded mat, good hygiene is prioritised and practised throughout the centre. All adults are required to wear socks while toddlers run barefoot. In addition to a waiting area complete with magazines for parents to read, there is also a small changing room at the centre.
Soon enough, Zoey will be graduating to Level 4, catered for 16 to 22 months old. We can't wait to experience what's in store for us next!