This school holidays, IPC Shopping Centre has set up a series of obstacle courses to challenge your kids physically and mentally. Watch your kids apply admirable skills such as gross motor practice, strength building and intelligence to tackle coordination and engineering challenges, and delight in sensory inputs – particularly proprioception and vestibular in one massive challenge that is designed to be fun and engaging!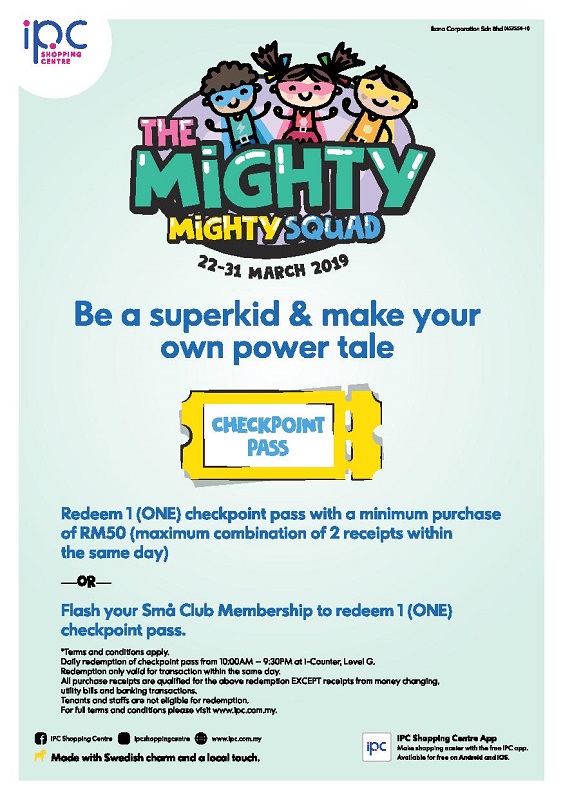 Titled the "Mighty Mighty Squad Challenge", the idea is to put children on a digital detox for a short duration with stimulating obstacle courses that put their brain, motor skills and coordination to test. The 11 checkpoints are available from 22 till 31 March 2019.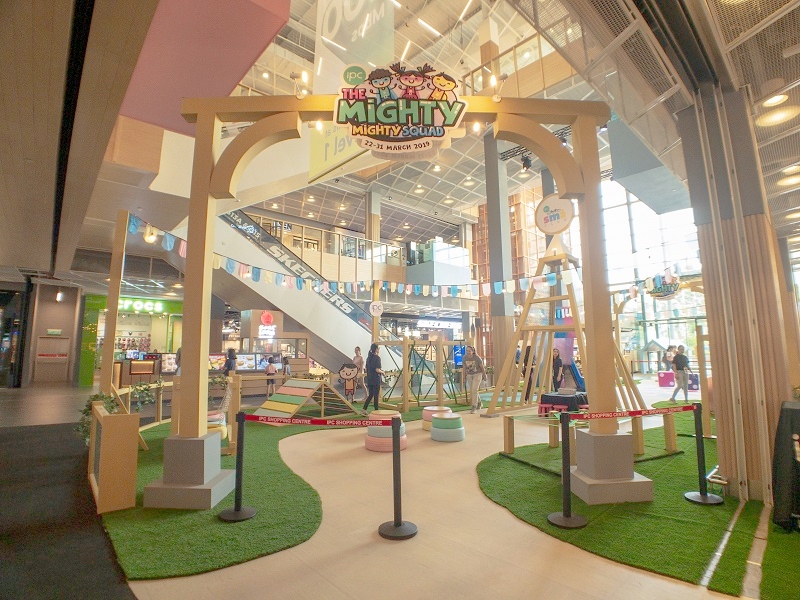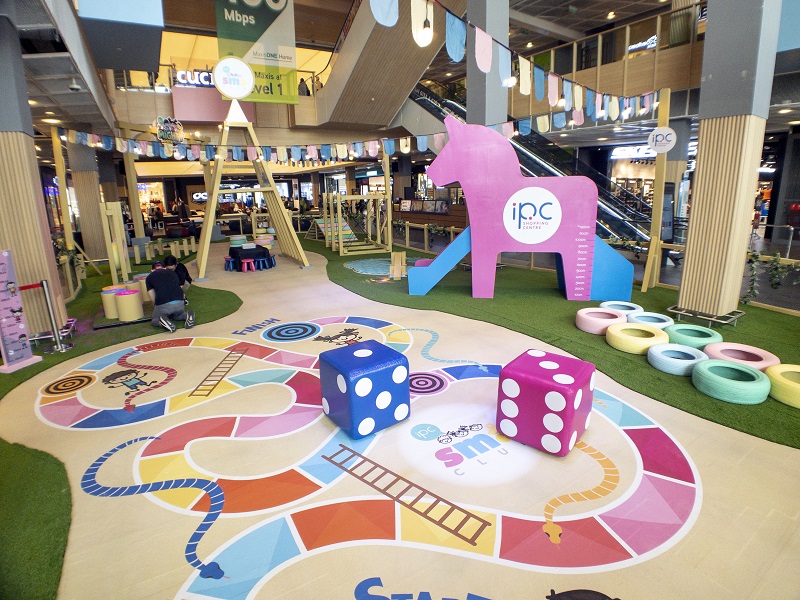 Parents can put their minds at ease knowing that their superkids are the superheroes in their own power tale over 11 checkpoints. Piqued your curiosity now, have we? Scroll on to find out more about the activities!
Training Checkpoints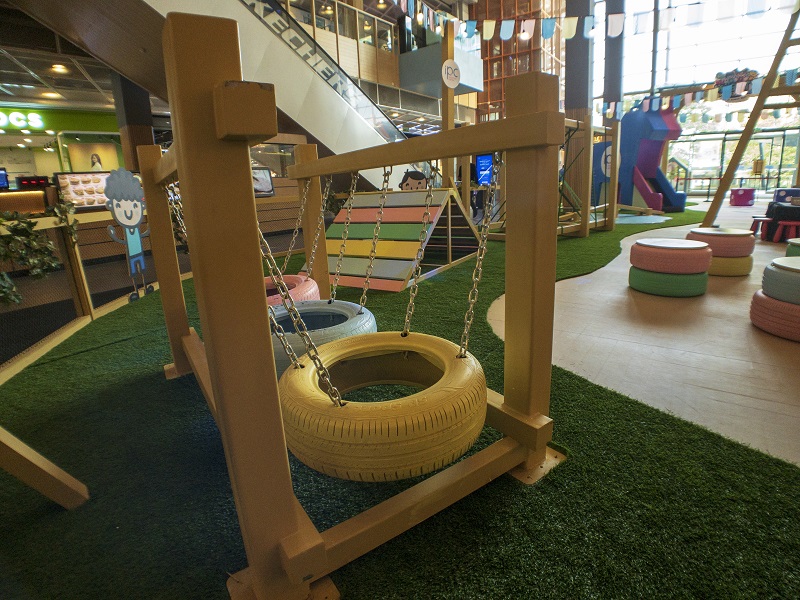 Great for strength building and coordination challenges, speed-legs requires agility to overcome.
This seemingly innocent contraption builds the momentum for kids to warm up to the next challenge!
If there ever was time to strategize, this article is it. For the next 2 challenges, take a breather and tackle cautiously through the tangled webs. First off, squeeze your way through the web in resistance-master.
Shall we crouch and crawl through this, or leap our way through? What treachery lies ahead of this?
Eenie meenie miney mo, round shapes with holes only belong on a doughnut, rightfully in my tummy. For now, let's pick a gian rubber doughnut to get through this.
Stepping is as easy as A, B, C but what happens when you're stepping on shaky grounds? Be like a bird – perch and take flight like your life depends on it (literally)!
In everything we do, balance is the key. Put this metaphor to work on versatile-mind – you might fall but the key takeaway is to always get back on the horse and ride.
Mind over matter. Master hand-eye coordination and will your pins to overcome this obstacle like a boss.
Time to take a chill pill and calm down. Put that grey matter to work to solve this! If it helps, chanting "piece of pie, piece of cake" helps some think better *giggles
Don't be fooled by this Trojan Horse. Put your best feet forward in this espionage episode!
You can almost smell success at Brave-heart. Journey through the last obstacle course by battling snakes and ladders to claim victory!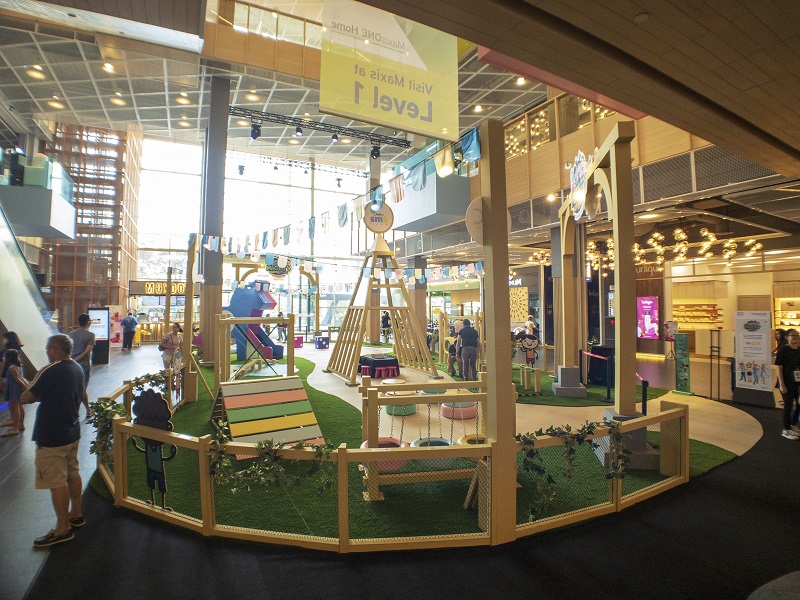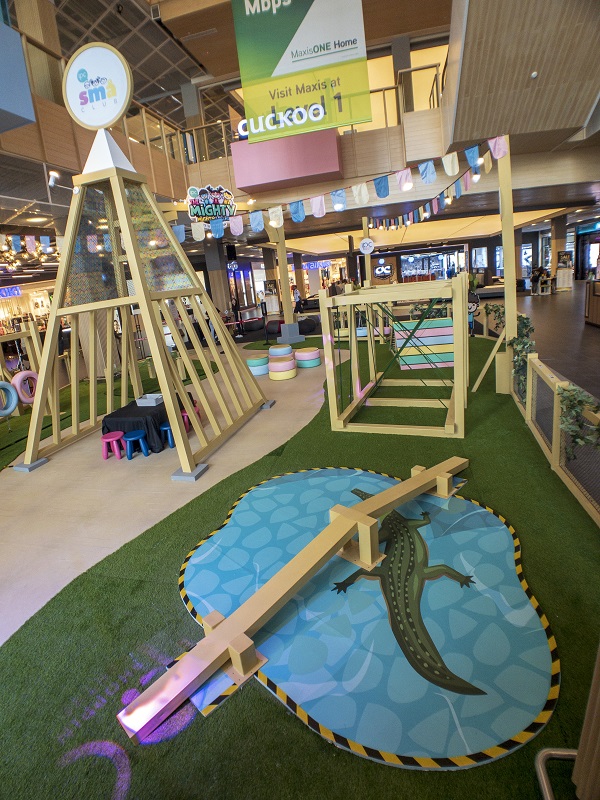 To participate, redeem 1 checkpoint pass with a minimum purchase of RM50 in no more than 2 same-day receipts.* Alternatively, flash your Små Club Membership to redeem one checkpoint pass.*

Små Club Membership is a special program for the kids. Your kids can enjoy the free gifts upon registration, a special birthday gift during their birthday month, and both you and your kids can benefit from many promotions & discounts at selected outlets!
Like what you see at IPC Shopping Centre? Download the app for free and start enjoying the benefits. For more info, visit www.ipc.com.my.
Get the latest updates from IPC Shopping Centre at their Facebook page, @IPC.com.my or Instagram @ipcshoppingcentre. 
*Terms and conditions apply. All information is correct at time of publish and are subject to change without prior notice.
This article is published for IPC Shopping Centre.