When it comes to children of all ages, both designers and parents alike would agree to one thing: Comfort is definitely of high priority. No matter how fancy an outfit looks like on a mannequin at your favourite kids' boutique, if it doesn't fit your child's body comfortably, it's going to be a waste of money! Simple, uncomplicated cuts are your best bet yet, as popularised by the trends for the year 2013, forecasted during the Milan Spring 2013 Fashion Week. Highlighted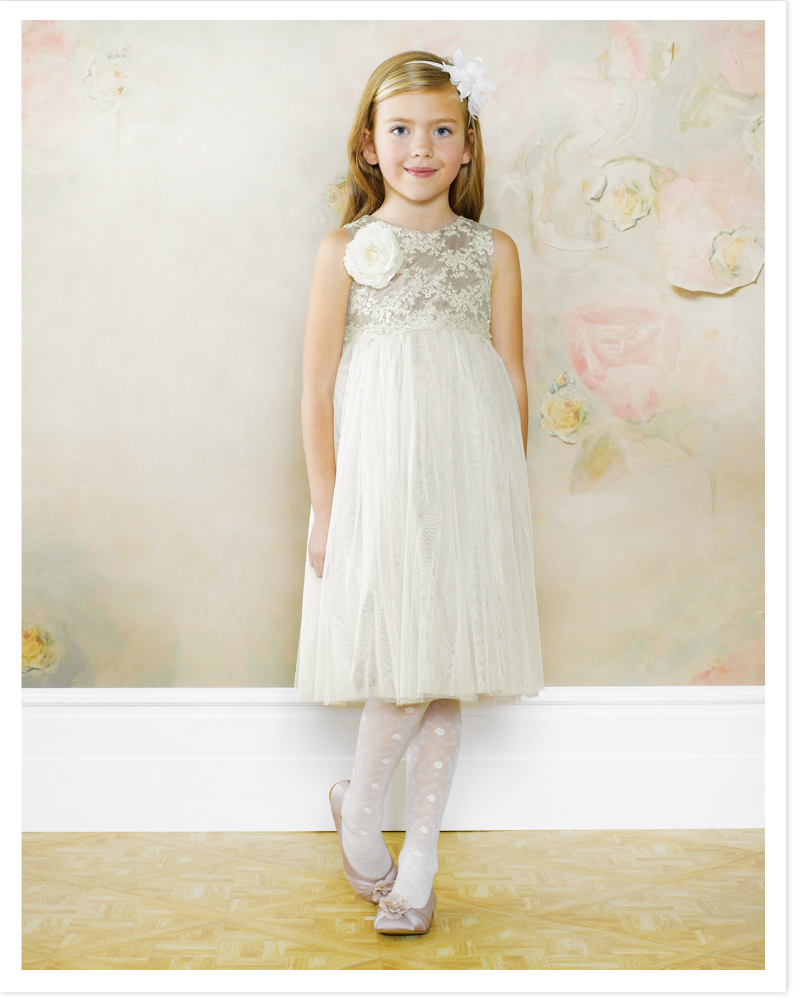 As White As Snow
Winter snow was the popular hue for girls on the kids' runway, appearing in everything from dresses to jackets. The shade was a hit at the Laura Biagotti DOLLS show. Standout pieces included empire waist, below-the-knee party dresses with satin bows and details. Some had puffy, sheer short sleeves and others were sleeveless. Comfy and free, yet so very dressy!

Layering
Layers seemed to be the call of the day among designers such as Fay Junior, Roberto Cavalli Junior, I Pinco Pallino, and Bikkembergs who respectively offered looks that incorporate layering techniques. The trick behind successful layering, particularly for active children who don't appreciate being weighed down by a heavy jacket to begin with, is to pair lightweight for comfort with unexpected pieces for visual appeal. At Fay Junior, girls could choose one of a number of similar vests and oversized, knee-length scarves, while boys were offered smart options like a sturdy, but not too puffy, vest layered atop a silvery grey sports coat. Bikkembergs presented layers for the everyday kid who prefers outdoor play to video games – oversized cardigans beneath sports jackets with small details like a chartreuse yellow coat lining or frog-green belt to make it interesting.
A different kind of Red
Last year's hot colour for kids' apparel was in fact tangerine. This season, the hue has matured slightly with the addition of a drop of red. The result is an interesting, universally wearable shade that many children's designers are tapping into this spring. At Fay Junior, the colour was used sparingly, such as when vibrant gloves were added to an otherwise understated ensemble. Designer Simonetta, on the other hand, didn't shy away from the joyous tone, making it the star of her show.
1950s –  Of Crinoline & Grease
Heavily influenced by the sweet rebellions of the 50s, designers put the past back into the present on the kids' runways, having the young ones don rolled-up denim and straight-legged trousers  paired with cashmere scarves, cardigans, or pea coats in muted shades. Michael J.Fox would be proud to see the young ones strut down the aisle in bomber vests, harking back to Marty McFly's time-travelling look in Back to the Future. At Roberto Cavalli Junior, where ties were clipped to the navel and, in many cases, the jeans were only slightly darker than stone-washed, the look sometimes even drifted into 80s territory.
Girls, in true spirit of the 50s were all sugar and spice on the runway, and no detail was more 50s fetching than the peek-a-boo crinoline shown under full skirts and dresses. At I Pinco Pallino, a soft pink coat with matching boots would have disappeared among other pieces, if not for the sweep of crinoline showing from beneath. Note: Petticoats of crinoline have made a huge comeback and few little girls can resist the charms of a dress or skirt with some pale lace-like fabric peeping from beneath!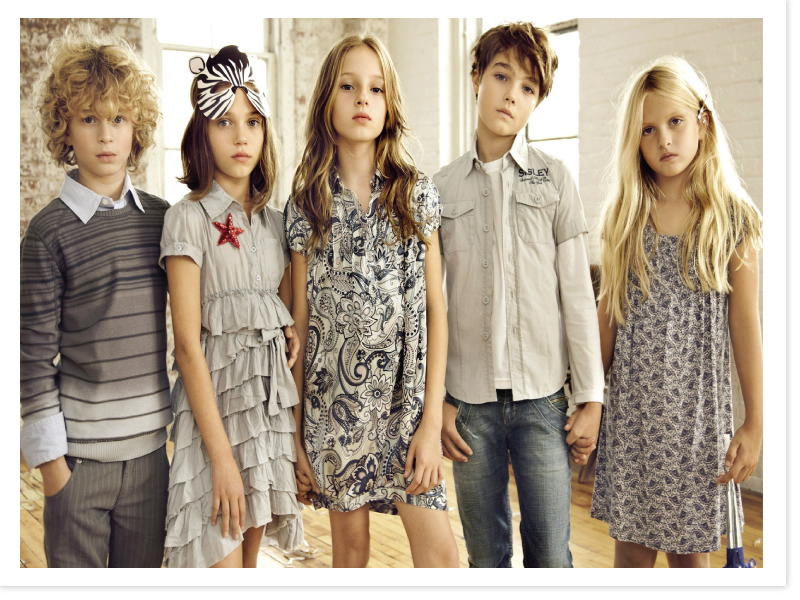 Colours – Expect the unexpected!
Unexpected colours will be the craze in kids' wear this year. Expect to see shades like not-so-mellow yellow, almost pink, sorbet pinks and metallic pastels on the racks of kids wear departments. Ivories and neons are set to play together too, co-existing in girls' dresses and boy's trousers and shorts.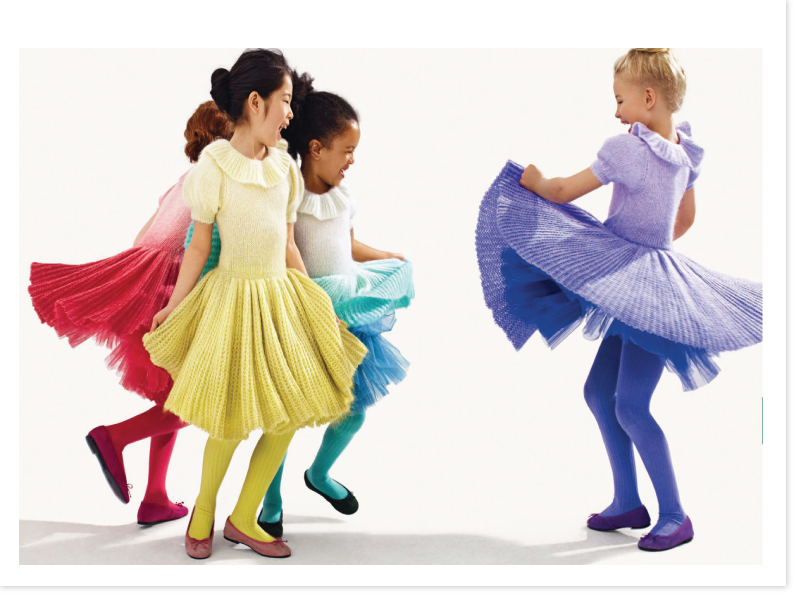 Comfort Zone
As mentioned before, kids will be kids and comfort will always be an issue to be dealt with. A comfortable kid in rags is worth a few in stylish but agonisingly uncomfortable attire. Although rags have not made their way to runways yet, simple, comfy outfits have been dominating kids' fashion scene season after season. Comfort, when it comes to kids' dresses, pants, shirts and shoes, isn't going to fade away!

Life & Nature
This year sees fashion nudging young ones to break away from the computer games and television sets and get outside for some fun in the sun (or snow, depending on where you are). No boring animal prints will do though for the modern kiddo. Instead, quirky prints depicting all things nature are the rage now!
Back to Basics
When life gets a tad too complicated, it's best to just pare down. As seen in many kids wear of 2013, simple, basic pieces have made a comeback with a carefree wear-and-go air. Neat, clean and simple – kids have to go back there too now and again!