As parents, you want to ensure that your baby is getting only the best without having to break the bank. Well with products by little tree, things have just gotten a lot easier. Having won two prestigious awards this year – 2017 Best Baby and Toddler Gear Awards, you can be sure that their products are that of the highest quality.
Originating in London, little tree has a mission to provide safe and natural products that will help you baby flourish, whilst putting mom's mind at ease. The theme of this is extremely evident in their products, consisting of eco-friendly and natural, hypoallergenic products that are not only designed to protect your baby, but the environment as well. So with so many different products ranging from baby wipes to dental care and many more, they have you covered. To help get you started, here is a list of some little tree products that you absolutely must have.
Highlighted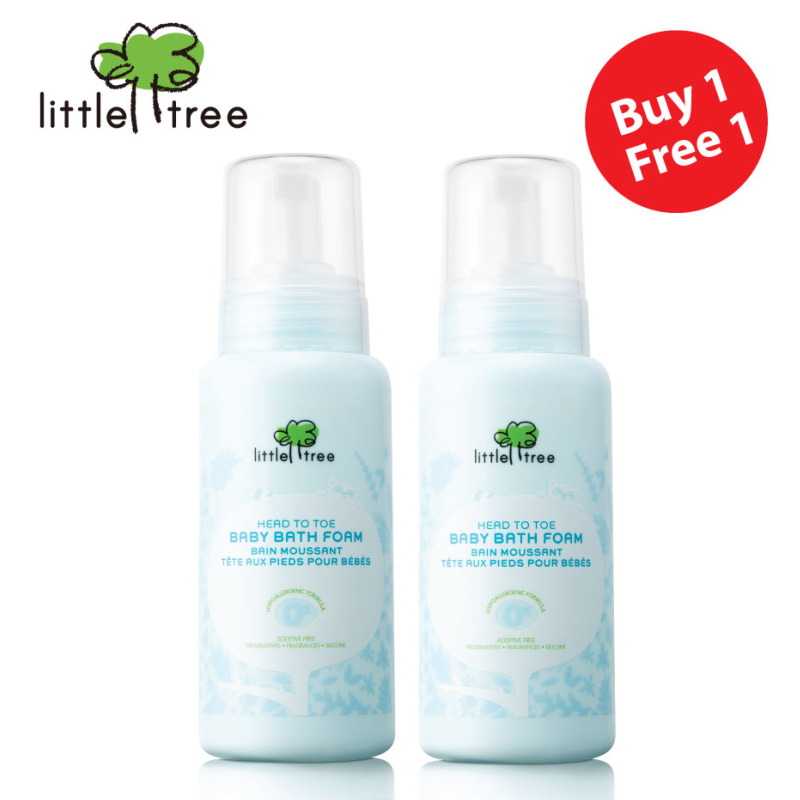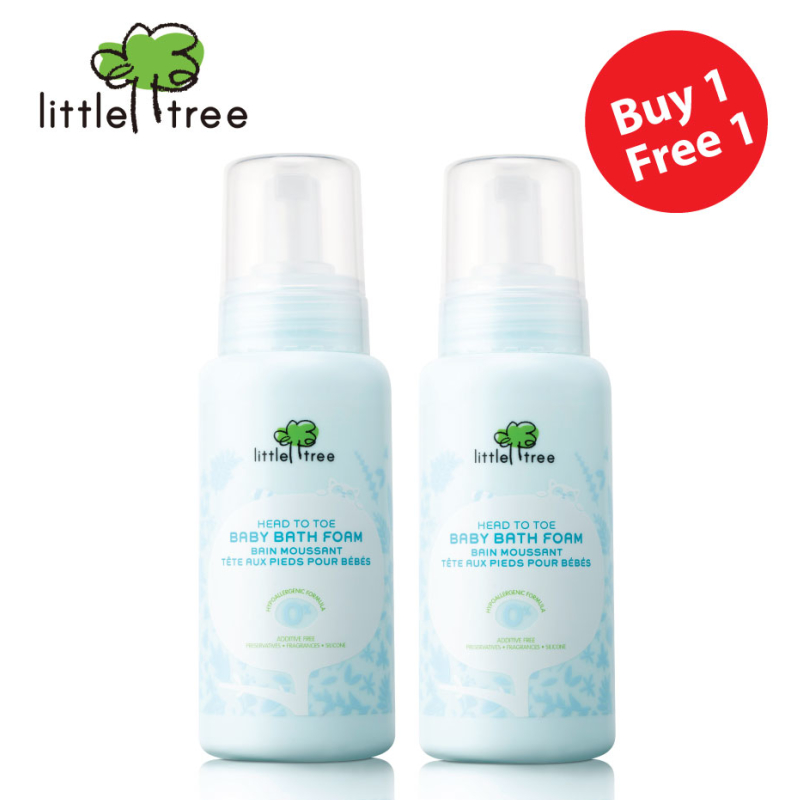 So what's so impressive about this head-to-toe bath foam? Simple. It's as natural and pure as it's going to get. This bath foam is free from preservatives like formaldehyde, parabens and MIT, no artificial fragrances or SLS/SLES and does not contain silicone. Instead, it contains natural essences of horse chestnut, saga and melia azadirachta which will help keep your baby's skin and scalp healthy. It also contains peach extract that helps keep your baby smelling fresh all day long. The foam will also gently cleanse and nourish your baby's skin and hair whilst also ensuring that you do not waste any product.
Price : RM 59.90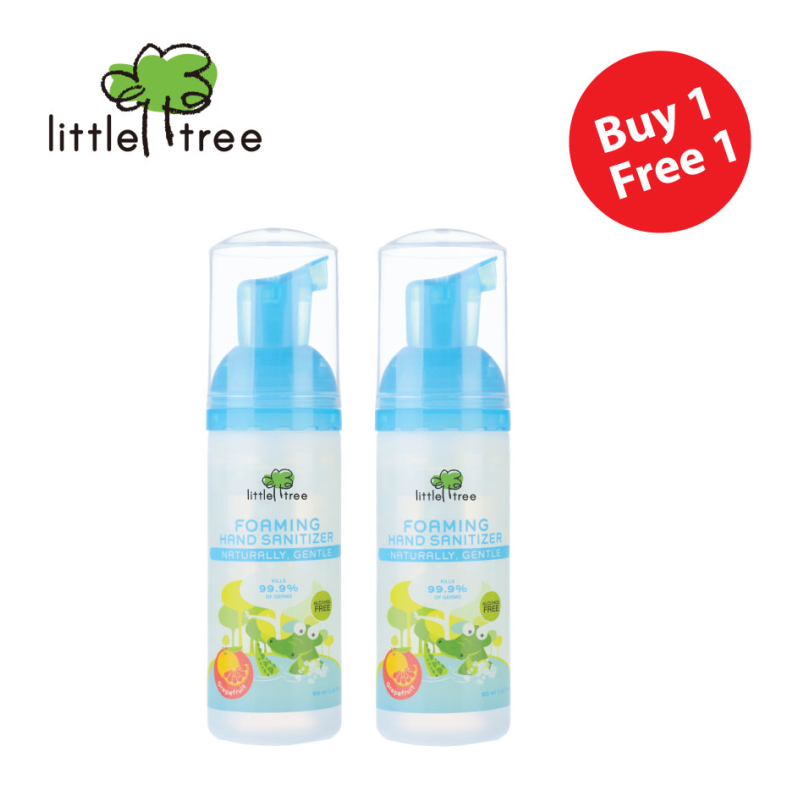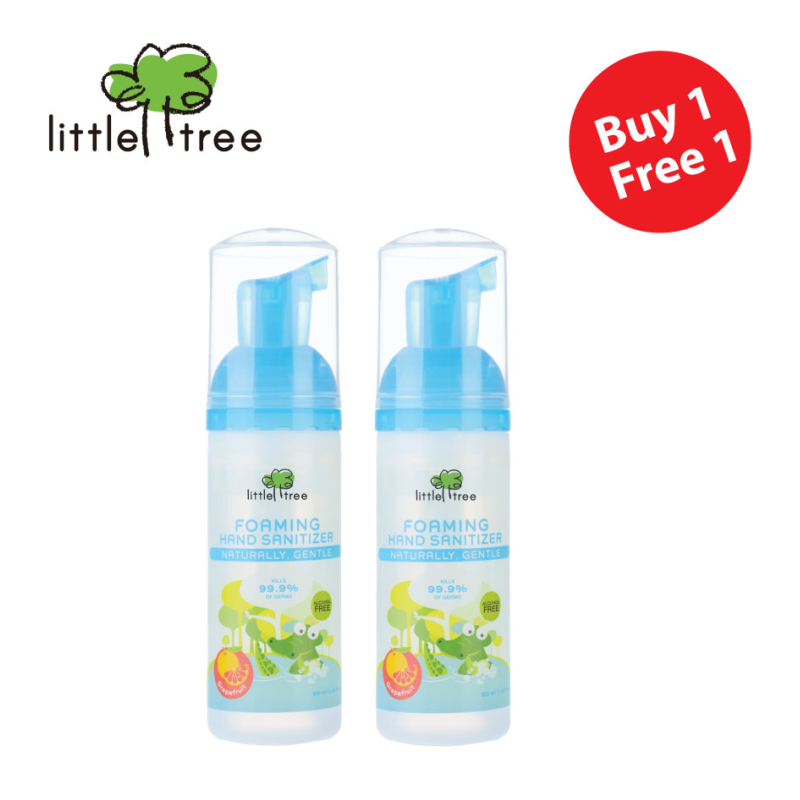 Keep you and your baby protected from those harmful germs with this hand sanitizer. What makes this sanitizer different from a normal one is that it has a foam generating pump. So, when you use it, you get a nice foam that doesn't even require any water! The foam also won't leave you with that sticky feeling that normal hand sanitizers sometimes do. It also doesn't contain alcohol so that it's gentle and safe to use on your baby too. Even so, it can still eliminate up to 99.9% of bacteria, including those that can cause your baby to fall sick.
Price : RM 25.90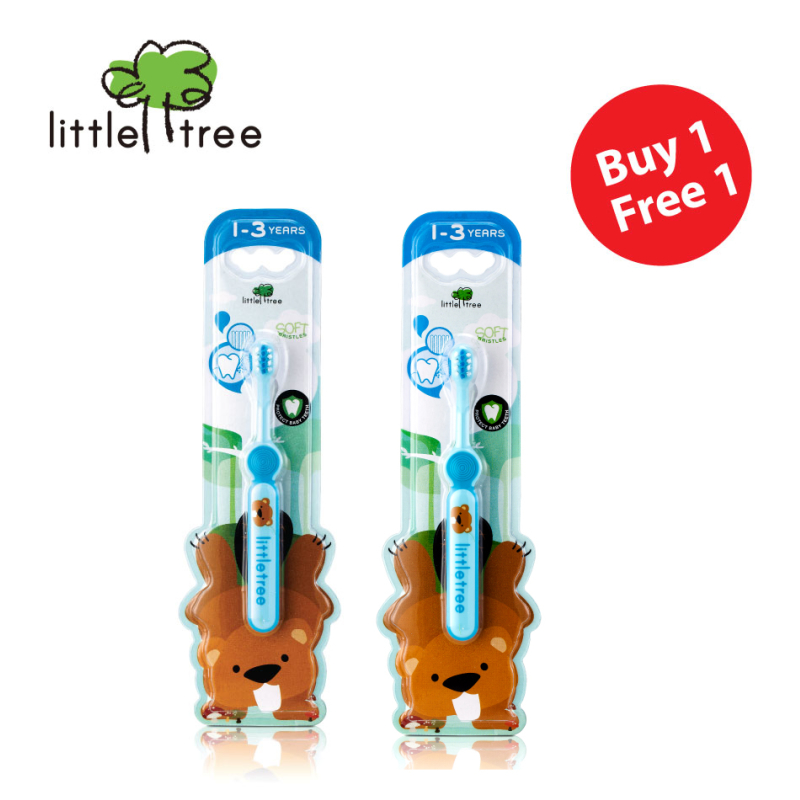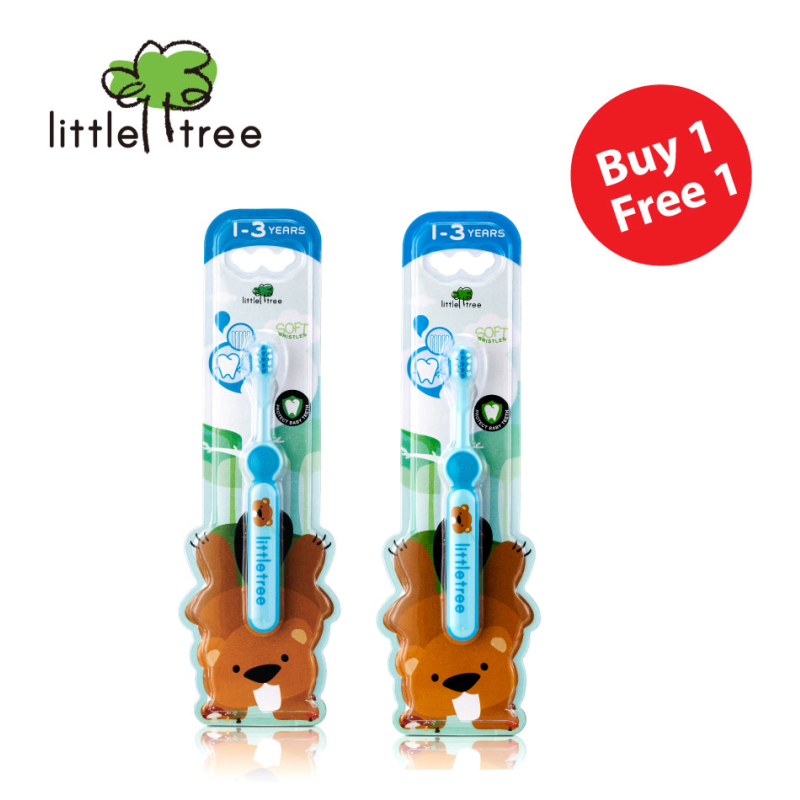 So this little toothbrush is available for three different designs based on what age your baby currently is. The toothbrushes are specifically designed in order to ensure that the brushing is gentle and suitable, based on whether your baby is aged 1-3 years, 2-4 years or 3-6 years. What differentiates them is the size of the head, and the softness of the bristles. As with all their other products, it is free of any harmful chemicals and ingredients to ensure your baby's optimal health and safety. It is also available in a variety of colours for you to choose from.
Price : RM 22.90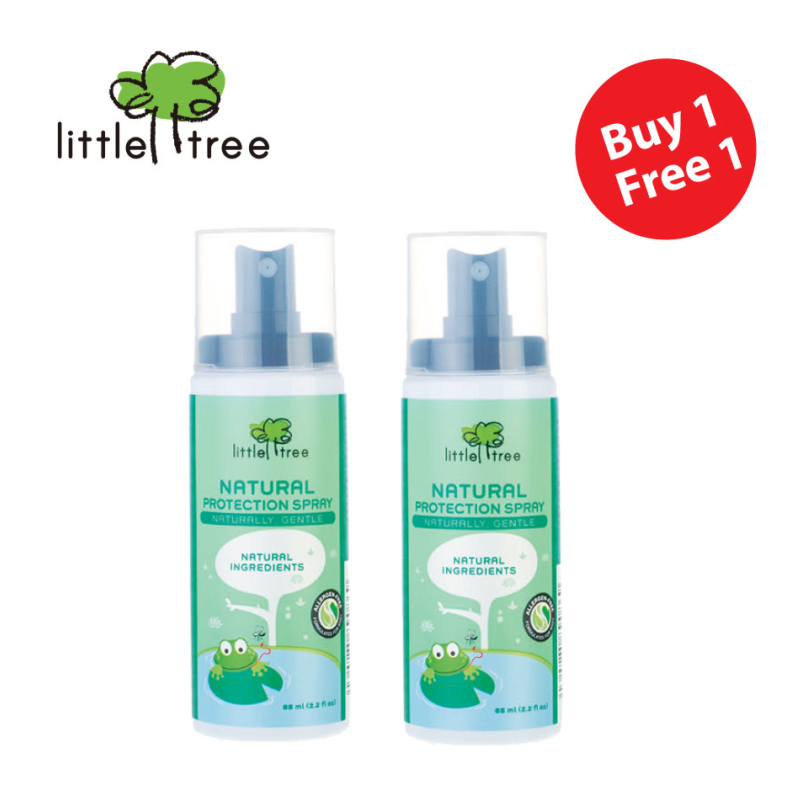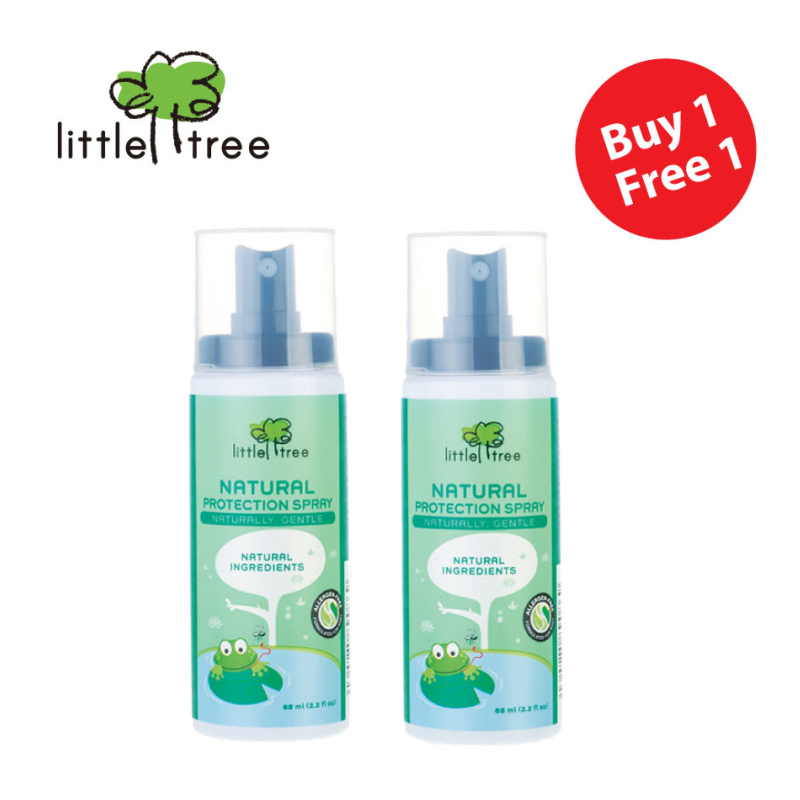 This insect repellent can keep your baby safe from all those pesky bugs, while still ensuring that they stay comfortable. How? You can just spray it onto their clothes and they're good to go. No sticky and sweaty mess after! However, don't worry if it gets on your baby's skin! It's perfectly safe to use on your baby's skin too! The spray is made out of natural oils like lemongrass, eucalyptus, peppermint and many more, meant to deter insects while still smelling amazing.
Price : RM 57.90
Also, if you haven't yet noticed from all the images, from now till the end of November 2017, little tree is offering a special deal for all our Motherhood.com.my customers! With every purchase of their products, you get another for free! That's right, absolutely free! So really, if there's any time to try out their amazing products, it would be now! Go to Motherhood.com.my now to have a look at all the products available. Your baby will definitely thank you for it.
Alternatively, you can also read about other organic products available on our website here.