There will be a new standard operating procedure (SOP) to handle persons with autism. The new SOP is following the case of Ahmad Ziqri Morshidi last year.
The way the policed handled that case had resulted in public outcry, which showed that the force needed to rethink their methods in handling similarly mentally challenged people, said Inspector-General of Police Tan Sri Mohamad Fuzi Harun.
In order to overcome the issue and prevent it from reoccurring, he had directed a committee to be set up for cases involving autistic children. In the future, the SOP must be compiled with, he said, according to The Malay Mail.
After the incident, a task force was set up for six months to work on a new set of guidelines to help when investigating people with autism. They also called on experts from local universities to give advice on the appropriate steps.
Furthermore, the police would be setting up an autism centre at the police training centre (PULAPOL). Another autism centre would also be set up at the Royal Malaysian Police college in Cheras.
From now on, all cases involving children and people with autism would be handled according to the new guidelines by all police officers, reported The Star.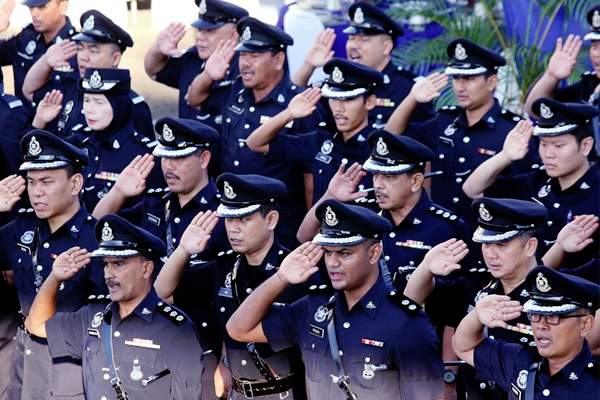 Having a Better Understanding
Last year on 11th Sept, Ahmad Ziqri Morshidi, 22, was arrested for allegedly molesting a woman by touching her chest. The next day, he was taken to court to be remanded, which meant that he had to spend the night in the police lock-up. The remand application was rejected, and he was subsequently freed on police bail.
His mother, Hasnah Abdul Rahman said that her son did not understand the consequences of his actions, nor why he was being arrested, according to The Star. She had to tell him he was in a Gerak Khas movie so that he would not be traumatised by the incident.
She said that after taking her son home, he was not his usual self. He did not want to change his clothes or eat.
Hasnah said that people like her autistic son are children in adult bodies. She added that her son is a slow learner and it would usually take him two years to develop the ability to realise he is not allowed to do certain things.
She said that she did not blame the police nor the complainant. Hasnah understood that it was a harrowing experience for the woman, especially when one is not often exposed to autism and was unaware of her son's situation.
However, she wished that the police had handled it better. She urged for the matter to be handled delicately and for the police to have more interaction and experience with such persons with learning disabilities so that they would know how to deal with such situations.
Following this incident, a petition was launched by Persatuan Child Sabah called for the authorities to review its SOP when handling persons with disabilities, according to The Star.
The petition said that although public awareness of autism had increased, there was very little seen in terms of action in the community, which led to misunderstandings of such behaviour.
For more information about parenting and family, please visit Motherhood.com.my.