As our children grow older, they tend to be picky. They don't want to eat this, they just want to eat that, they only want us to read the same story all over again, they want to wear their pink dress (in which they just wore yesterday!) and many more! But as a parent, we always want the best for our kids. Even when it comes to a drinking bottle or sippy cup, we know we should choose something that is safe, reusable and most importantly will bring extra fun to our kids!
So, what are the important criteria when choosing a drinking bottle for your kids?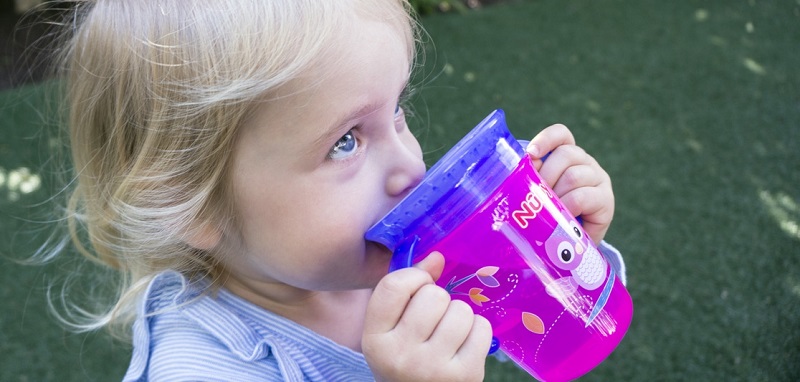 Highly durable
Our kids tend to be active at times. And way more hyperactive when they are outside. They want to drink it by themselves and then just throw it away once their thirst is quenched. A highly durable drinking bottle is really helpful at times like this.
BPA-free
Besides that, a drinking bottle for kids (and adults as well!) that is BPA-free helps reduce some major health concerns, such as certain cancers, diabetes and birth defect. BPA stands for the chemical "bisphenol-A". Thus, it is good to let our kids drink their water from a BPA-free drinking bottle.
Soft silicone spouts/straws
A drinking bottle that is made from soft silicone spouts & straws are most like the nipples on a bottle, for easy transition from the bottle. According to Dr. Grace Yum who is a certified pediatric dentist, a soft Silicone spouts & straws helps to promote healthy oral development and protect the children's teeth. So, this rubber-like material is the most suitable one for our kids as it is gentle on their tender gums.
Easy-to-grab handles
Our little ones are not advanced enough to pick up a cup without handles. They are still in the transitioning phase – from breastfeeding to the milk bottle and then drinking bottle. A drinking bottle with two handles at the side of the cup makes it easier to grasp. Some have removable handles, so our baby can use it at a later stage too.
Colorful and fun!
Last but not least, a colorful and fun drinking bottle adds the excitement to our kids! To make drinking as a habit to our kids, choose bottles with colorful and interactive design. Pick the one that has their favorite color or cartoon.
If you are still overwhelming by the choices of a drinking bottle, just choose the one from Nuby!
Nuby supports BPA-free!
Since the last 40 years, Nuby has been dedicated to making the lives of parents and children easy, simple and fun! Their aim is to provide the children with a wonderful childhood experience. Nuby brand covers all the necessary baby and kids products for all ages – from feeding, weaning, soothing, play, bath, nursery and many more!

Nuby's products have been carefully developed with thorough research and manufactured to the highest standards. In addition to that, they understand the effect of Bisphenol A (BPA) found in baby bottles and other polycarbonate feeding equipment. Thus, Nuby had removed BPA from all of their feeding equipment to eliminate any risk or doubt among parents. So your children can use their drinking bottles and sippy cups safely!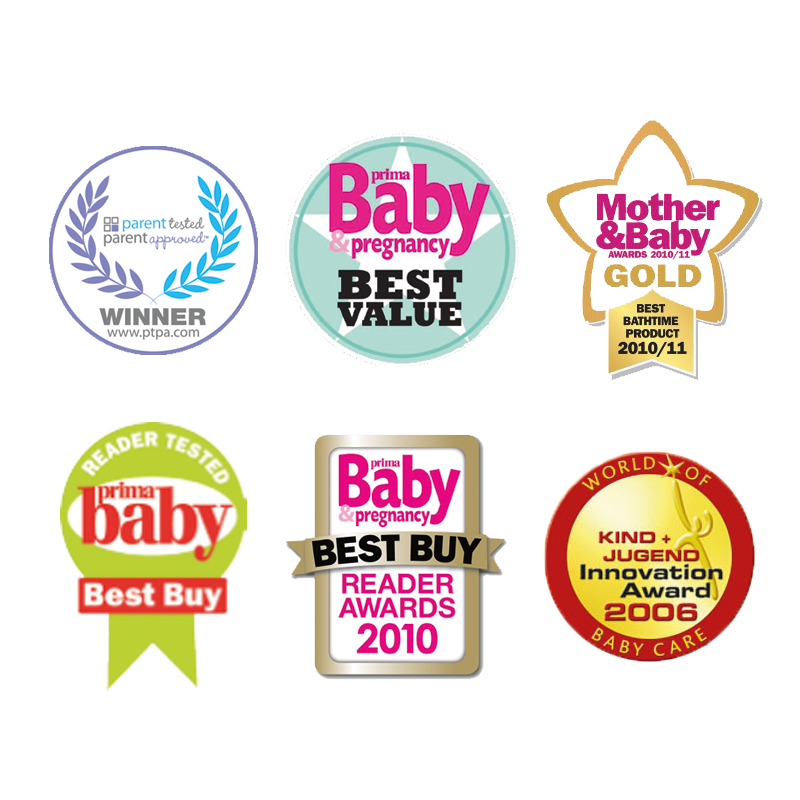 Why Nuby?
Drinking bottles and sipping cups from Nuby have all the criteria above. Growing kids need to drink plenty of water, especially in tropical weather like Malaysia. Nuby's drinking bottles and sipping cups suit kids of all ages. They are made from BPA-free durable Tritan plastic from Eastman. It is highly durable and drop proof, to protect it from breaking.
Nuby's Tritan Flip It with 3D Vinyl Wrap with Weighted Straw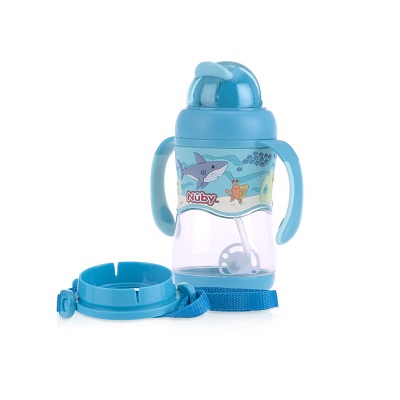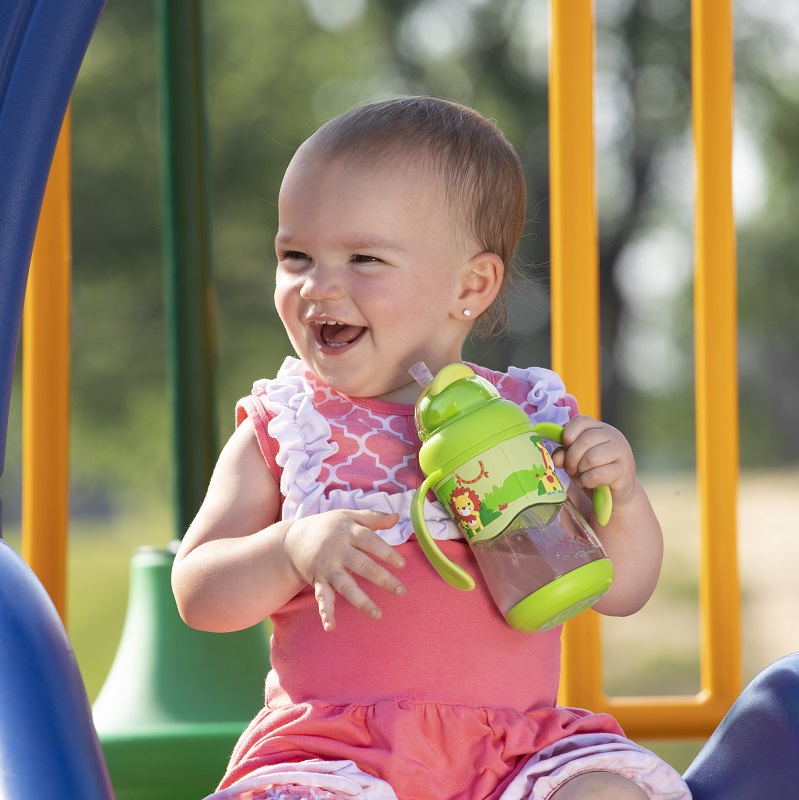 Nuby's Tritan Flip It with 3D Vinyl Wrap with Weighted Straw comes with two easy-grip handles and adjustable strap. The Flip It straw is made from the soft silicone straw and is protected with a hygienic cap.
Nuby's Printed & Tinted Thermos Style Thin Straw Sports Bottle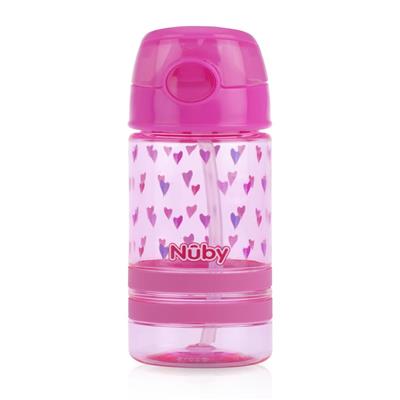 Inspired by a thermos bottle, this Thin Straw Sports Bottle holds 12 ounces of water and has an easy-to-press button for kids. The hygienic cap keeps the mouthpiece clean when it's closed and it has a silicone band for easy gripping.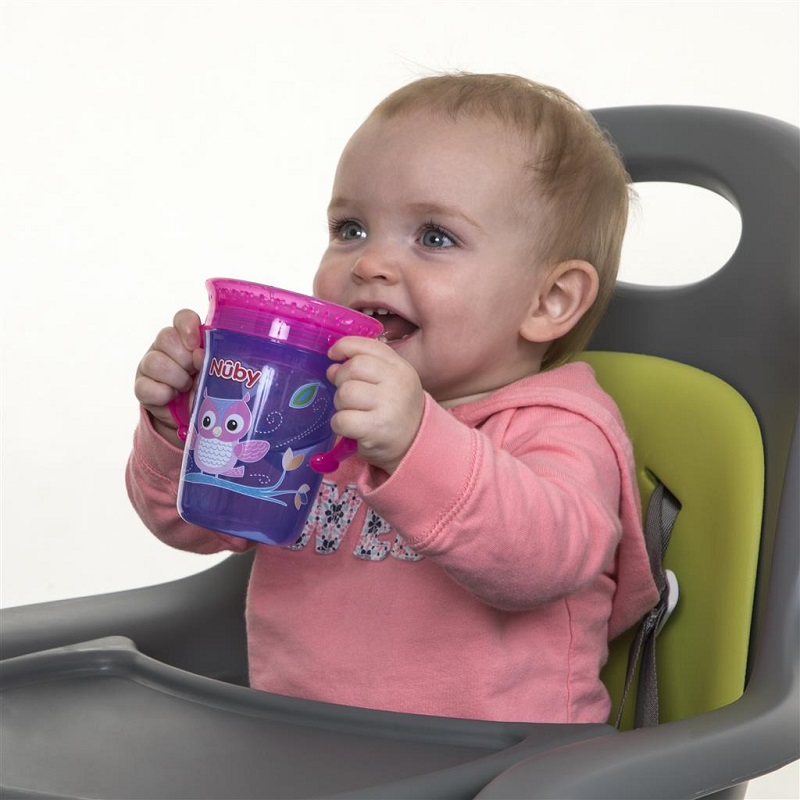 It is more than just a cup for your little one! The new sipping cup can help your baby to drink like a big kid! It has a clever spill-proof seal, easy to drink from and makes the transition to open cup drinking easier with its 360 pressure sensitive technology. Your child can drink his/her water easier and you can just throw it in your bag without worry as it is covered with a hygienic and water tight cover lid.
Now you can ignore all the other cups that were screaming for attention, and just focus on one – Nuby!
Even these mommies love it how their kids are having fun with Nuby's drinking bottles and sipping cups. One parenting tip you should know though – no sipping cup is designed to hold hot liquids, so kindly use only cold liquids in it and never put a sippy cup in the microwave. So now your little one can drink like a big kid and have fun while they're at it!
For more information on Nuby's products, and to stay up to date on the latest happenings, please visit Nuby Malaysia Facebook, Astra Baby Malaysia or their Instagram.
In the meantime, hurry up and get these new Nuby's bottles at Motherhood.com.my before it runs out of stock today!