Attention all parents! Brace yourselves because Parkson is organising their 2nd Baby Fair on 30th of August until 18th of September 2018!
If you are still searching for the best strollers for your babies or creating a to-buy list, you can visit the Parkson Baby Fair. Parents can shop at their preferred Parkson store and check out the Parkson Baby Fair! Collect 3X BONUSLINK Points on your purchases from participating brands and treat yourself to many Star Buys.
Worried that you might not have the budget to give your baby the best possible options? This Parkson Baby Fair can surely help you to get mostly everything that you want.
What can you get at Parkson Baby Fair?
Highlighted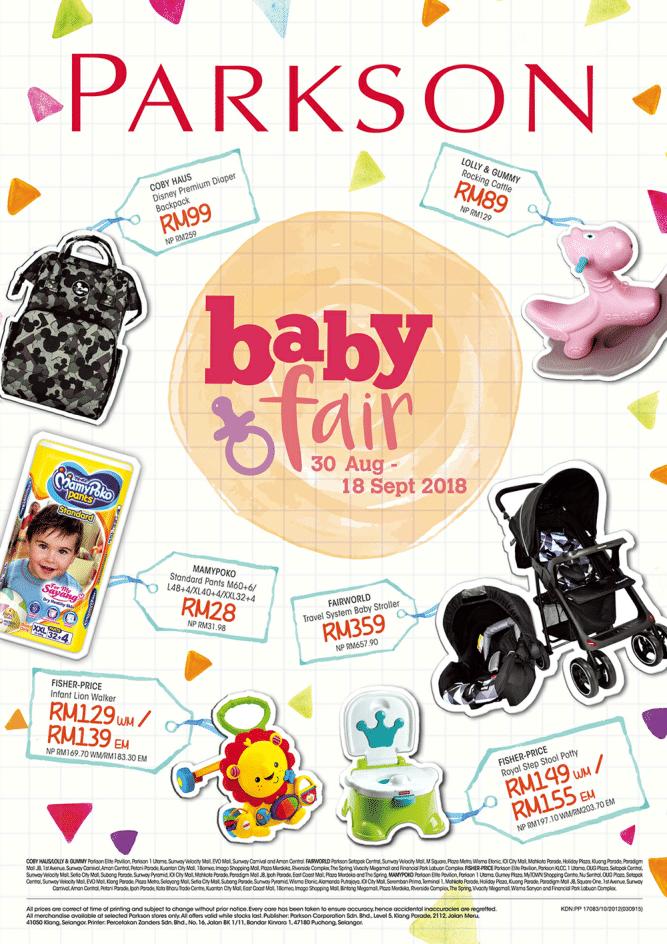 Mommies can get baby accessories, baby clothes, baby shoes and other baby and toddler products from as low as RM10, at this Parkson Baby Fair. This Baby Fair is not only can be visited by mothers, but you can also invite the grandparents, bargain hunter, value buy hunter, and Parkson card member to shop for a good value buy items!
Prices as low as RM10!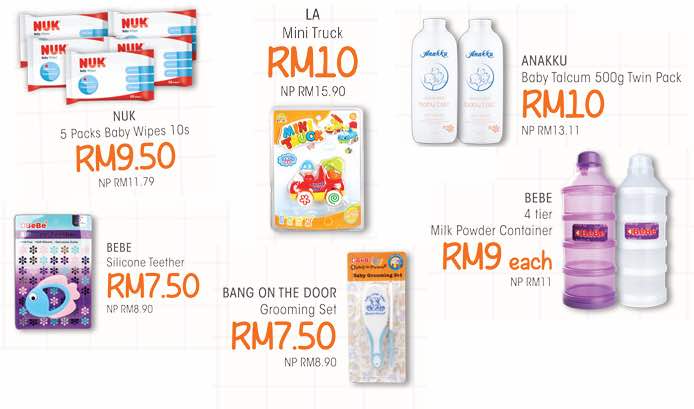 Top 10 Value Buy Item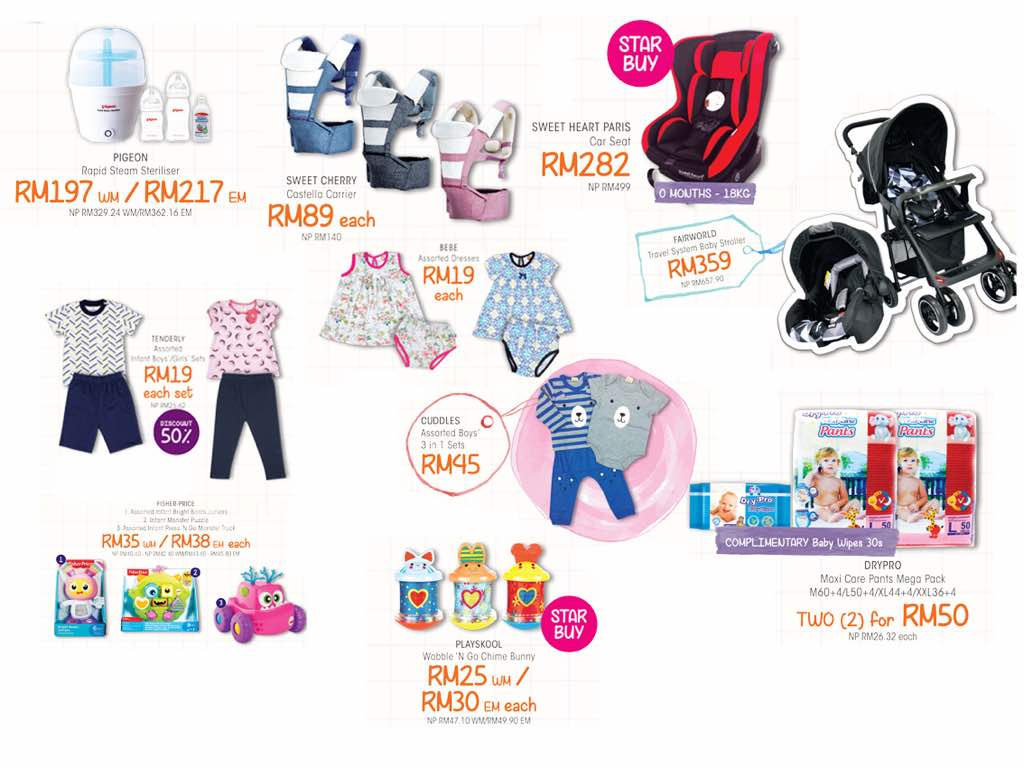 COZY & COMFY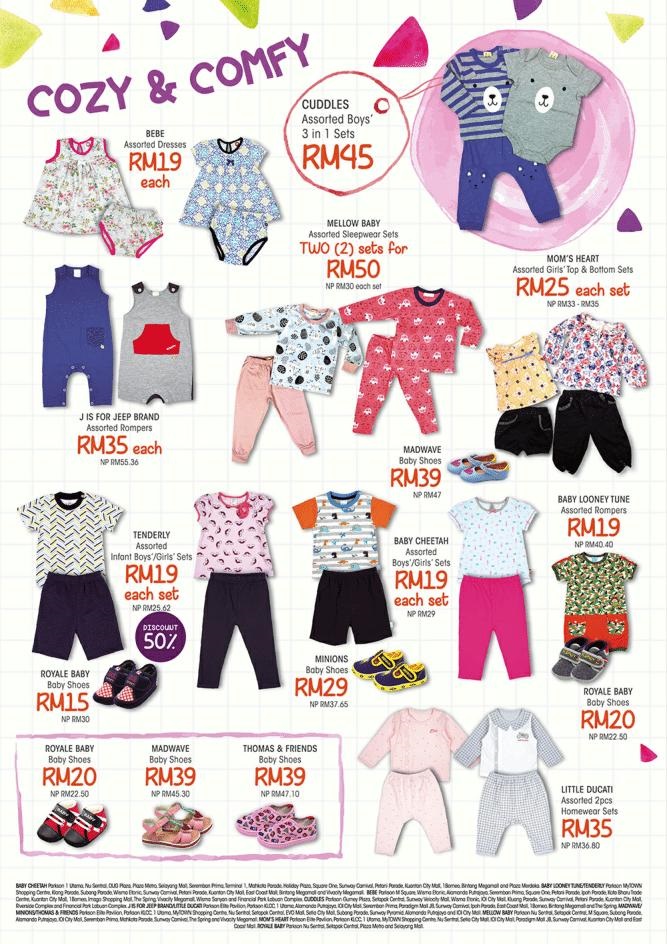 SOAPY ADVENTURES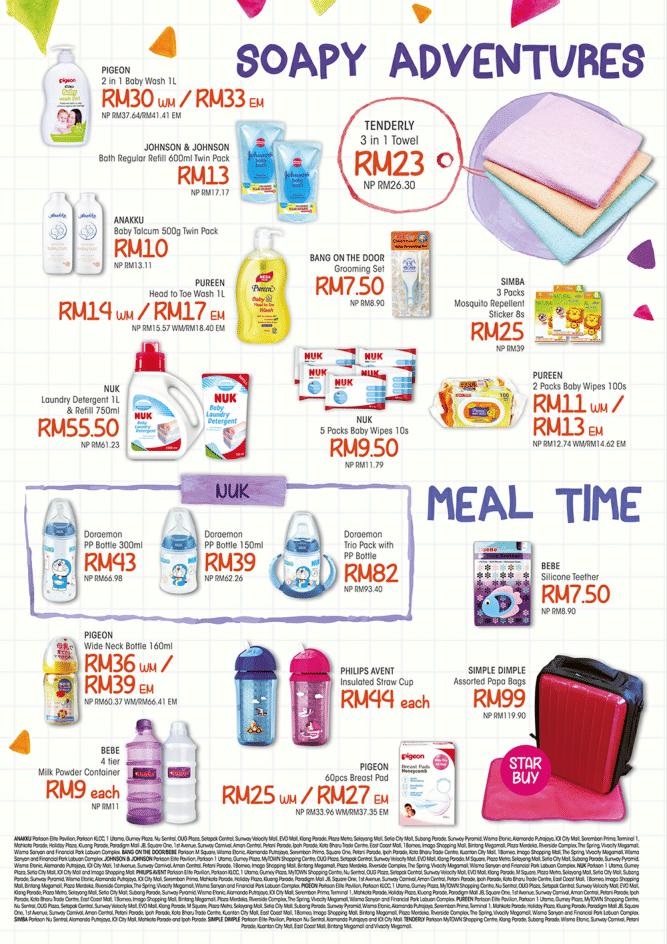 FUN MOMENTS
HAPPY TRAVELS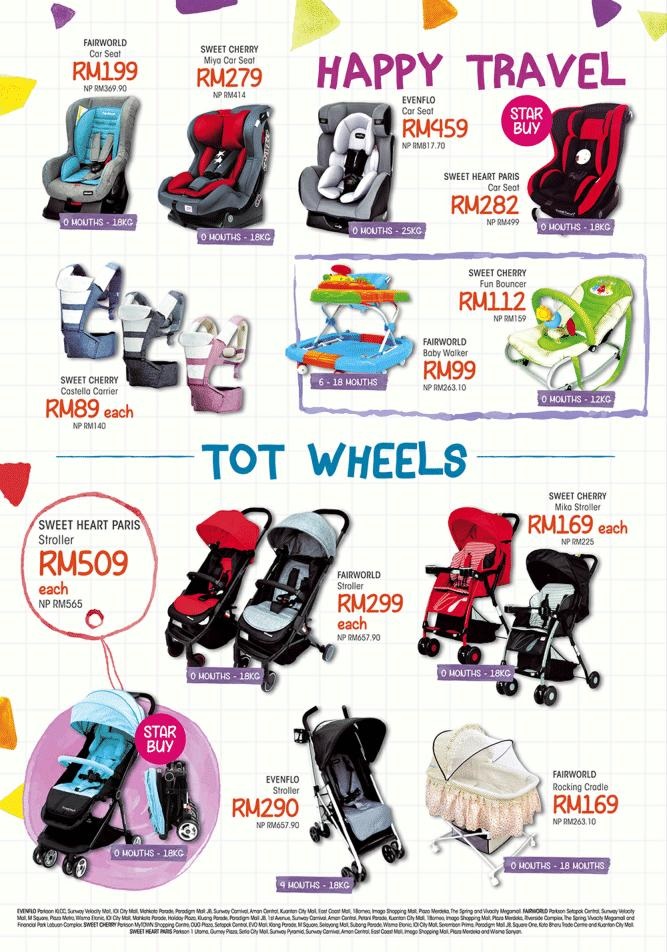 GIFT IDEAS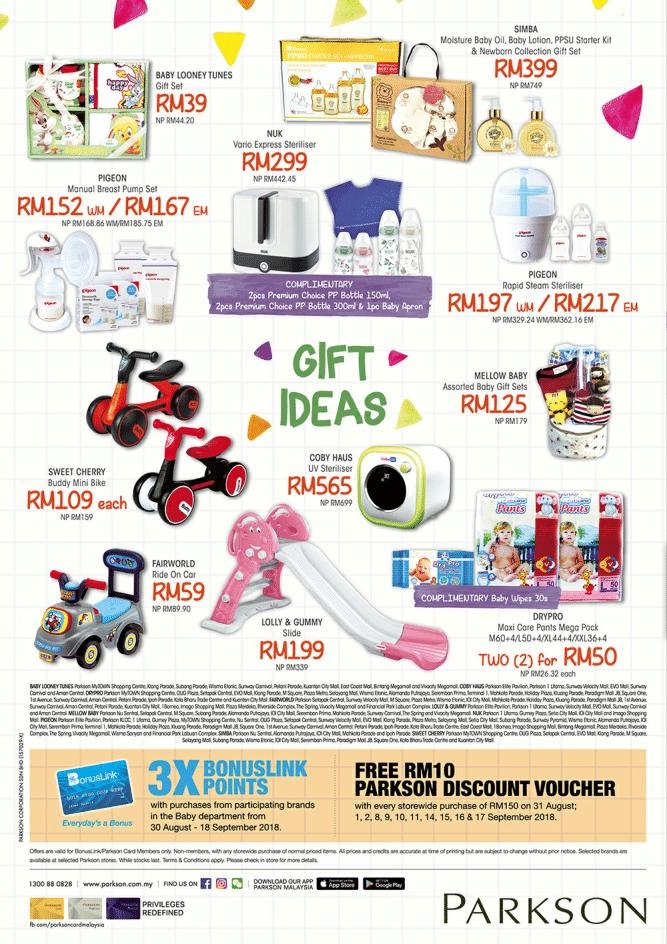 So what are you waiting for, mommies? You can shop and earn 3X BONUSLINK points and get a FREE RM10 Parkson Discount Voucher with every RM150 purchase! You can also get special deals from various brands and categories including Fairworld Car Seat, Sweet Cherry Stroller, Evenflo Stroller, Fisher-Price Walker & Toys and Baby Play Gym, Play Fence, Mamy Poko and Pigeon Breast Pump.
We've also got your babies' favourite outfits and a wide range of offerings to enhance your babies' meal time and bath time. Don't miss out on these great deals now!
For more details about Parkson Baby Fair, head over to these channels below:
Parkson Website: (www.parkson.com.my) (http://bit.ly/BabyFairTactical2018)
Parkson FB: (http://www.facebook.com/parkson/)
Parkson Instagram: (http://www.instagram.com/parksonmalaysia/)