It's a wonderful feeling for every baby to have a constant companion who makes them feel safe and sound all day and night. Goes without saying that parents want to ensure that the toys and other things we give our babies are also safe for them from a health perspective. Well I'm excited to introduce a great new brand to you that can do exactly that – make your child happy and give you a peace of mind, that it is safe. It's called Pebble.
Highlighted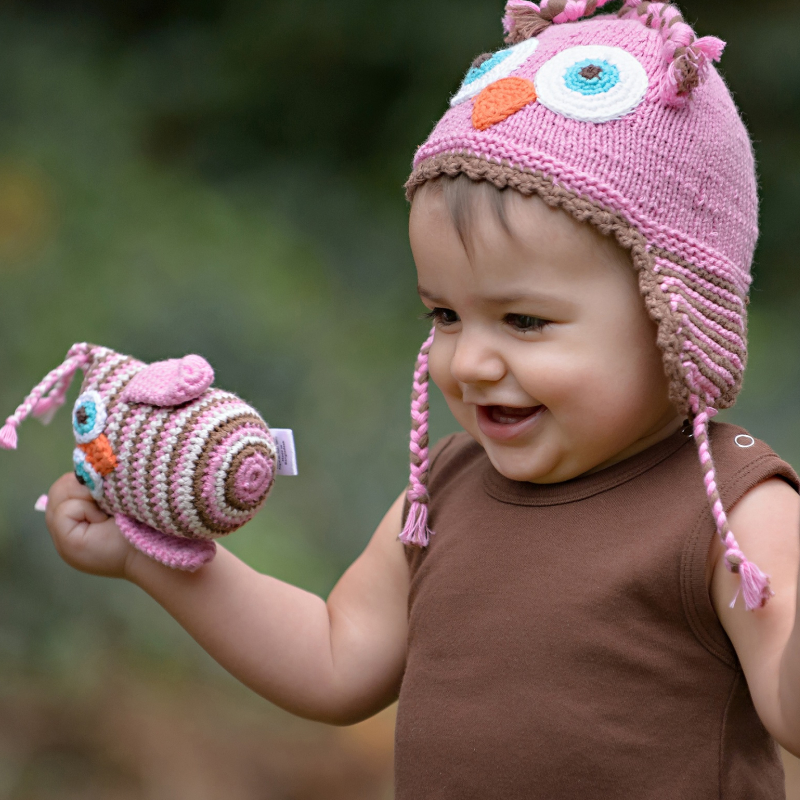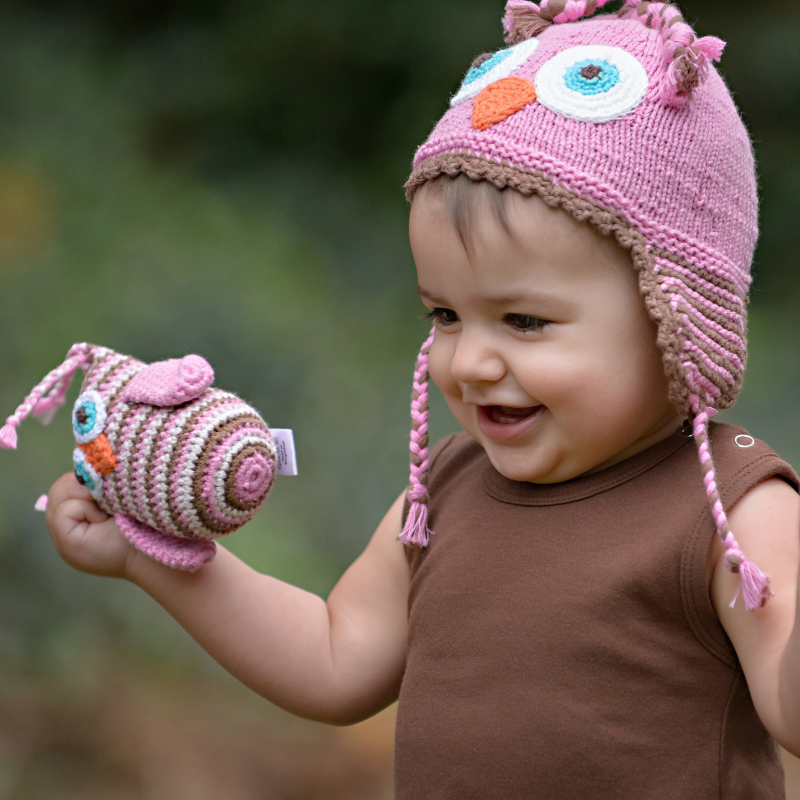 What's so special about this brand? If you didn't check them out already, you should take a look at their products here. You will see that Pebble's range of rattles, soft toys animals, balls, etc. are all handmade soft toys for your baby. Each individual toy is crocheted and knitted by a talented artisan and unique in its own way. The toys are not only of a premium and high quality, they are also certified as fair-trade. All Pebble products are made out of high quality, 100% cotton yarn and there is a special organic range with even 100% organic cotton, designed to not only be soft and comfortable for your baby to hug, but also easy to clean and machine-wash. Their toys even come with a 12 months warranty!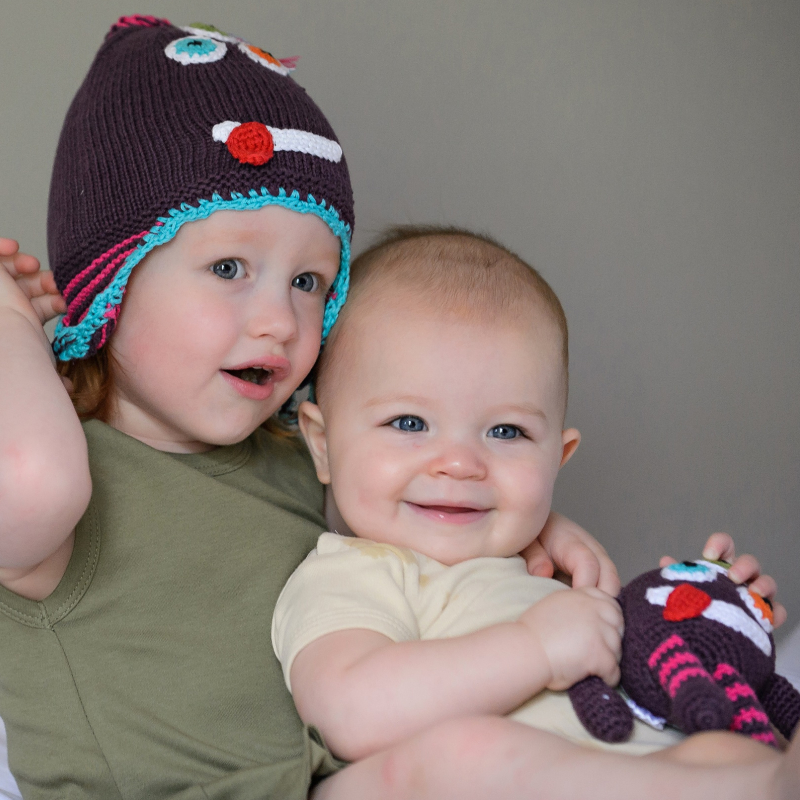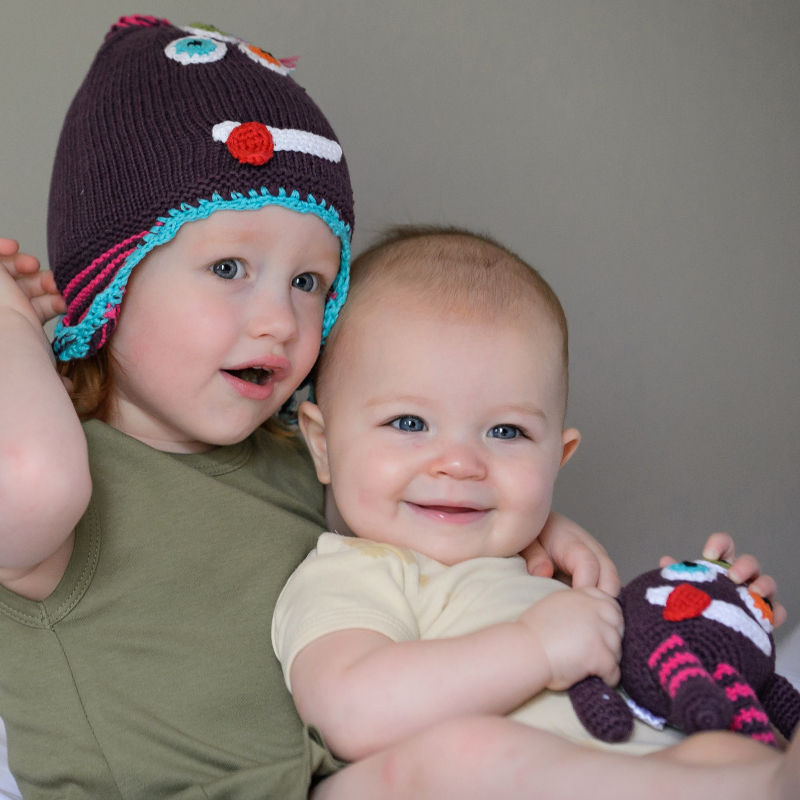 So how are their products considered fair-trade? Pebble is a fair-trade organisation based in Bangladesh, and their soft toy range is available in many countries in the world, including Europe, USA and Australia. Its mission is to create, fairly-paid, good quality, flexible and local employment for rural women to help reduce child labour, empower women and to help keep their families together. By now, Pebble is able to provide employment opportunities to more than 10,000 women in Bangladesh. So, with every purchase of a Pebble soft toy, you support the good cause.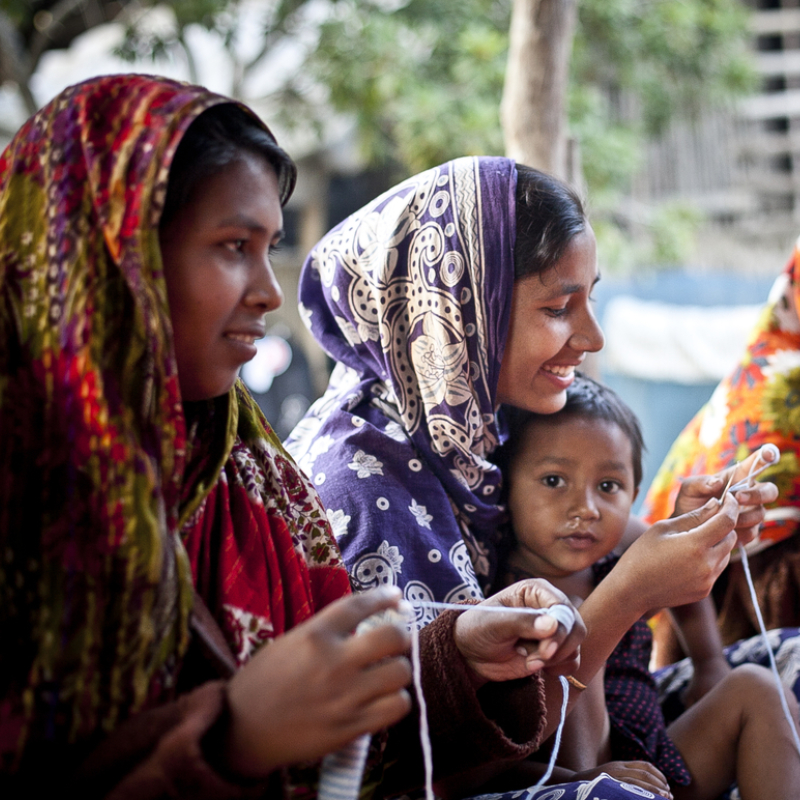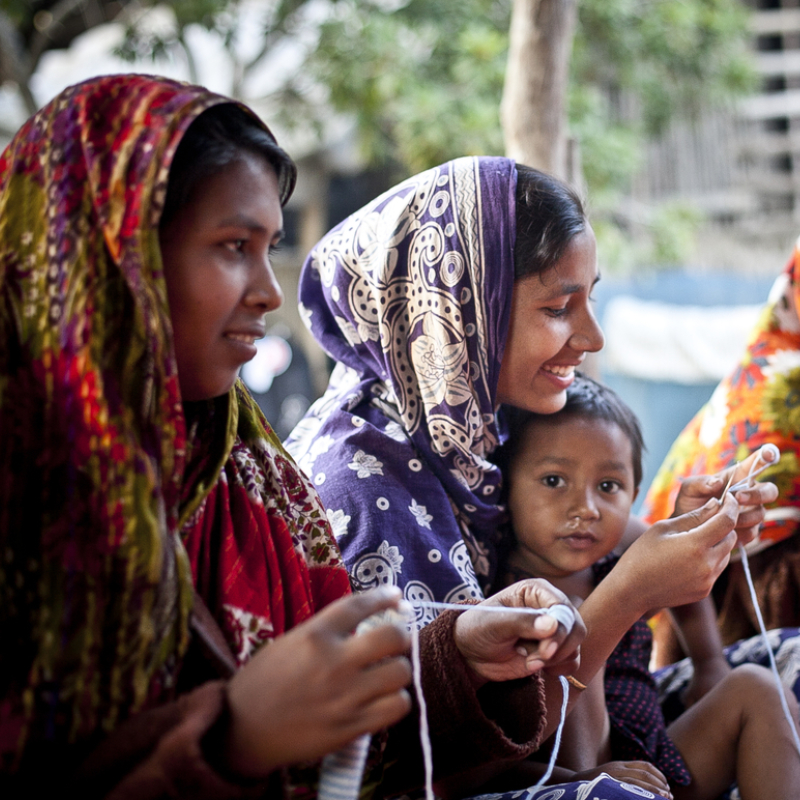 Out of all the amazing hundreds of products available, there's one that I would love to introduce in more detail and recommend to all parents out there. It's called  "Pebble Organic Motif Bunny". This adorable bunny is part of their organic range, which means that the bunny is made out of 100% organic cotton yarn. Why is that good? Whilst all Pebble soft toys are safe for your baby to chew on, the organic toys are even more premium, and the cotton and colouring used adhere to strict regulations.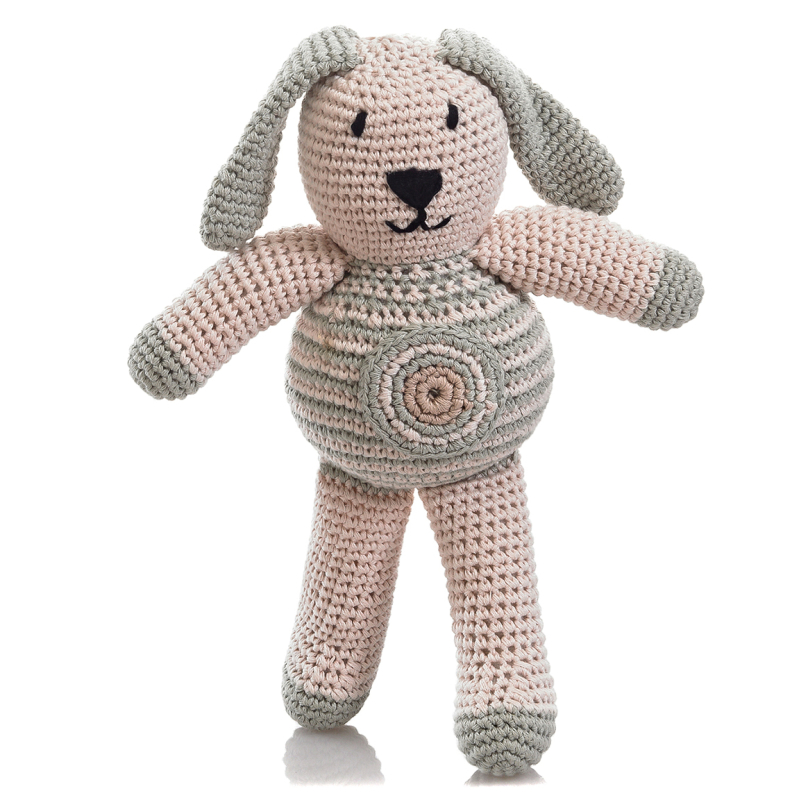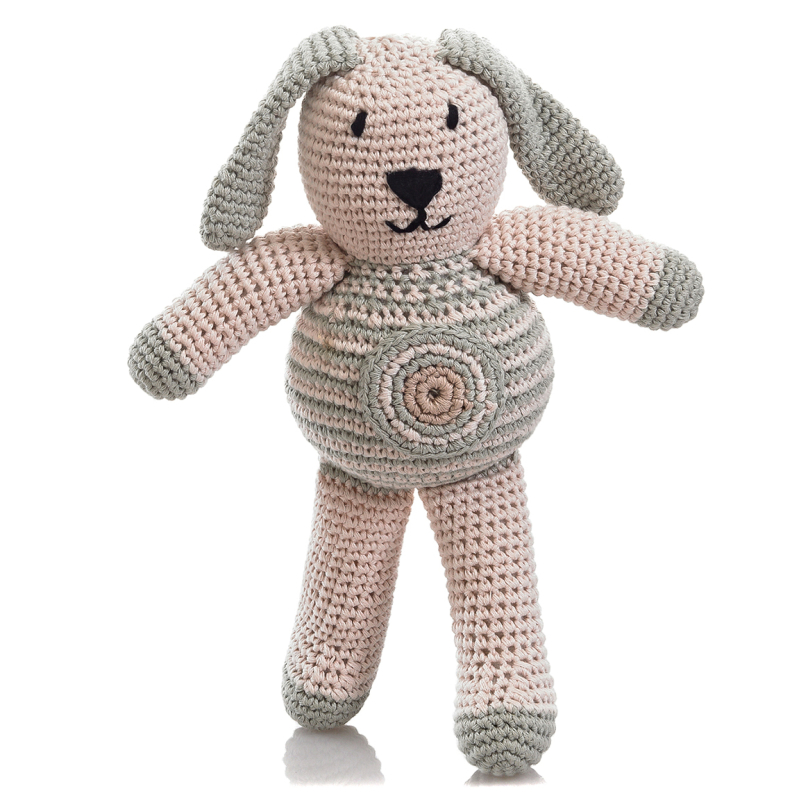 Not only that, the Pebble Organic Motif Bunny also comes in three different colours – pink, blue and teal, and they come with different unique design features for you to choose from. That way, you will be able to buy the one bunny that fits your baby the most. Motif Bunnies also the perfect size for your baby to cuddle with, and they will also still suit them your little one as she or he becomes a toddler, giving your baby a constant companion.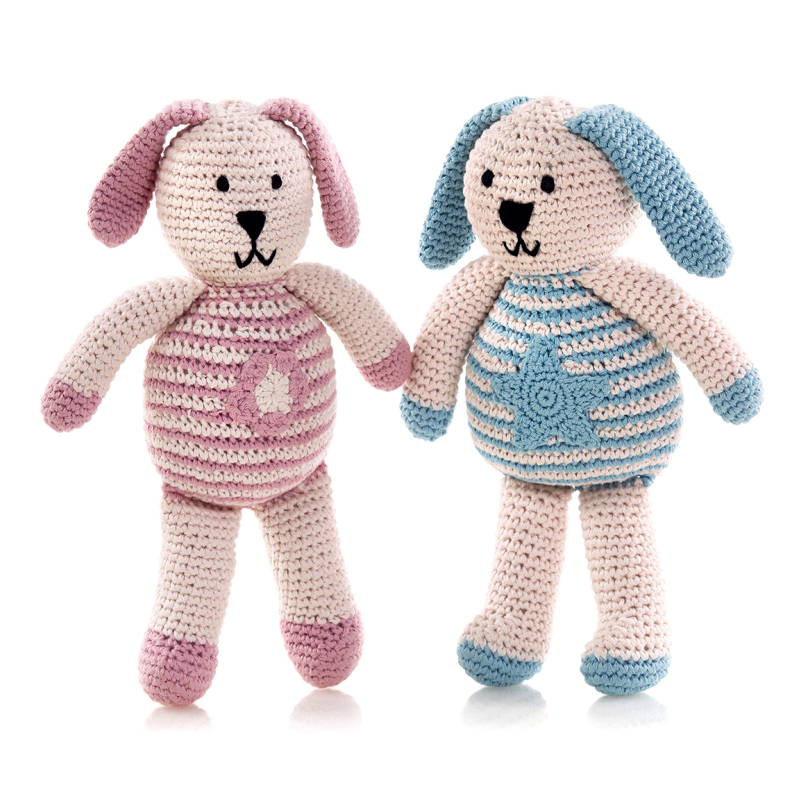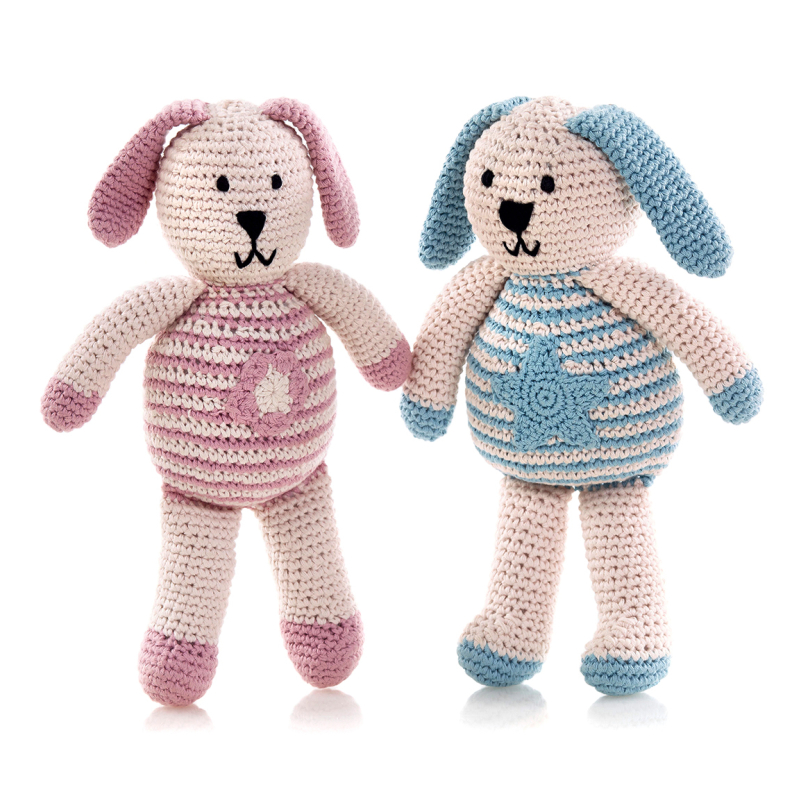 As the Pebble Organic Motif Bunny is professionally hand-crocheted and only ready for sale after proper quality controls – like all other toys from Pebble, you will always be receiving the best quality product. It is also designed to withstand any strain that your baby can put on it, including chewing and tugging. It is also easy to wash as you can just pop it into the washing machine on a low temperature setting.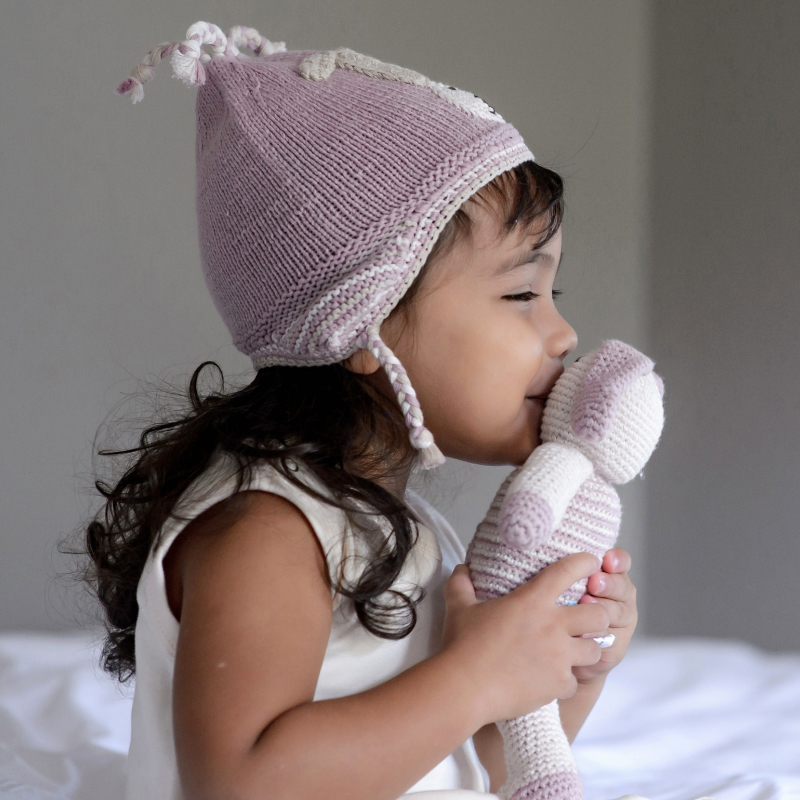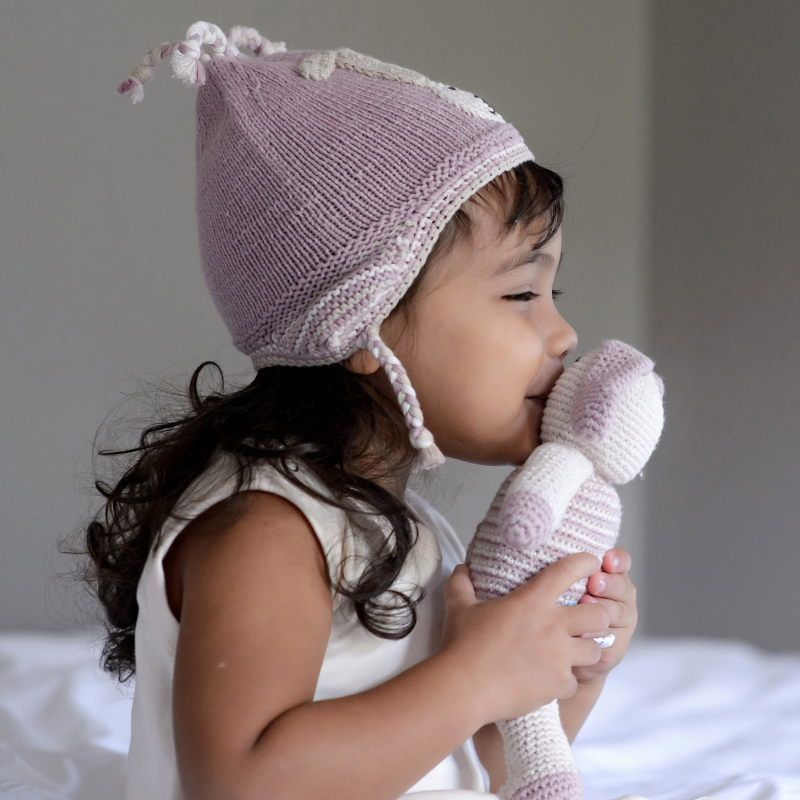 So really, you'll be getting your money's worth in this product. Not only will you be helping other mothers, you will also be getting a toy that is safe for your baby and can remain a comforting companion for them too, all with a reasonable price.
You can read up more about Pebble and their mission here. To find out more about what other organic products are available, click here. For more motherhood tips and tricks, or to browse our other baby products, visit Motherhood.com.my now!