The Chinese New Year holidays are coming up soon. Thus begins the annual exodus to each family's respective hometown, whether it is to pay relatives a visit or to join in the family reunion dinner. As with all long trips, there is plenty of packing and preparation to do, especially with making sure your little ones are all kept calm and comfortably seated. Previously here at Motherhood, four mums shared their various tips and tricks in planning the perfect no-fuss trip when bringing along young ones.
Other than that, you will also be glad to know that PLUS Malaysia Bhd has plans to ease the traffic flow during the holiday period. PLUS has announced that it intends to open emergency lanes at two locations for a smoother traffic flow.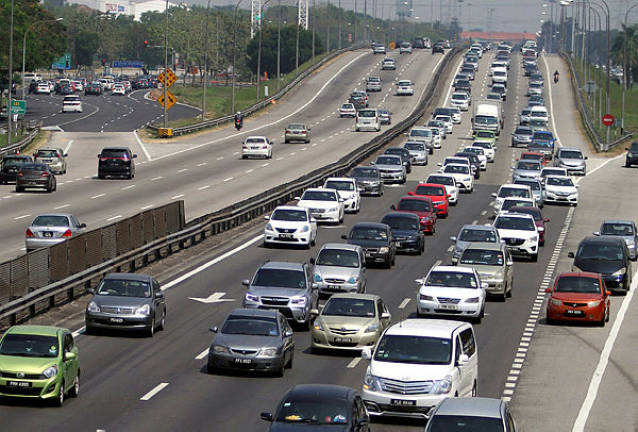 PLUS managing director Datuk Azman Ismail stated that the lanes will be at KM287 to KM289.95 from Simpang Pulai to Gopeng heading south on Feb 9th and 10th, according to Bernama. On the other hand, for northward traffic, the emergency lane at KM367 Slim River to Sungkai will be open on Feb 1st to 4th.
The reason that these two locations were chosen was due to the high volume of traffic that would be using these stretches of highway. Depending on the traffic at other places, the act of opening emergency lanes can be extended to other areas as needed.
High Volume of Traffic Expected
Azman stated that there would be road signs to inform motorists of the lanes. PLUS staff as well as members of the police would be keeping an eye on the emergency lanes to facilitate better traffic flow. Furthermore, 230 PLUSRonda teams will be patrolling all PLUS highways around the clock. The expected traffic volume on PLUS highways for this festive season is around 1.9 million vehicles.
With the large number of cars expected to be on the road, parents are reminded keep alert while at the wheel. A little preparation goes a long way while on the road. Do plan ahead, be ready, and stay safe on the trip with your little ones!
For more information about parenting and family, please visit Motherhood.com.my.