Pregnancy is a magical time in a woman's life. The notion of growing a human being inside you is a miracle and an incredible thing to experience. But are you getting all the nutrients you need?
In addition, pregnancy is the one time in your life when your eating habits directly affect another person. Your decision to incorporate delicious vegetables, whole grains and legumes, lean protein, and otherwise food choices into your eating plan before and during pregnancy will give your baby a strong start in life.
Did you know that getting enough of the right nutrients can help ensure a healthy and comfortable pregnancy?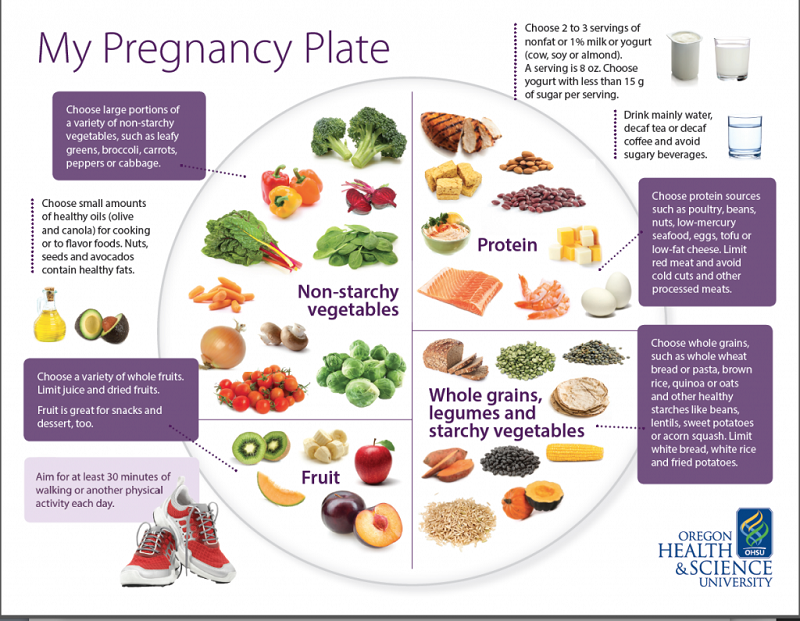 A woman, pregnant or not, requires the six basic nutrients: proteins, carbohydrates, fats, vitamins, minerals (mainly calcium and iron), and water. Once the baby arrives, the nutrient and caloric needs of a mother who is not breastfeeding will be the same as they were before pregnancy.
So what to eat during pregnancy?
Protein
Protein is critical for ensuring the proper growth of fetal tissue, including the brain. It also helps with breast and uterine tissue growth during pregnancy. It even plays a role in your increasing blood supply, allowing more blood to be sent to your baby.
You should eat three servings of protein per day. Good sources include:
lean beef and pork
beans
chicken
salmon
nuts
peanut butter
cottage cheese
Pregnant women are not encouraged to take high protein supplements during pregnancy. Excessive protein will be harmful to the infant development.
Carbohydrate
Carbohydrate provides energy for you and your baby. It is, therefore, a good idea to eat a wide variety of carbohydrate-rich foods and include carbohydrates at every meal.
Good sources include:
bread
breakfast cereals
potato
sweet potato
rice
pasta
noodles
oats
legumes (e.g. chickpeas, soybeans, lentils, baked beans) and fruit
Milk and yoghurt are also good sources
Fat
During pregnancy, the quality of fats is more important than their total amount, especially for fetal development and infant growth. For this reason, it is necessary to improve the relative proportion of polyunsaturated fats rather than to increase the intake of total fats: an adequate intake of docosahexaenoic acid (DHA, of the n-3 series), essential for the growth and development of brain and retina, is of utmost importance.
Fish is a good source of omega-3 fats, so aim to eat at least two serves of fresh or canned fish a week.
Choose oils and margarine spreads made from canola, sunflower seeds, olives, soybeans, peanuts, macadamia nuts, sesame seeds and grape seed.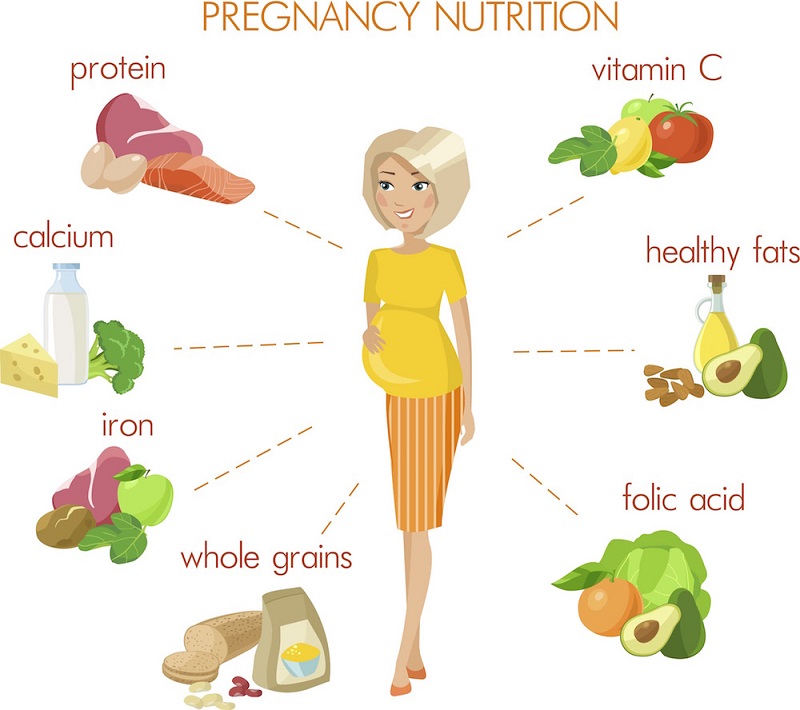 Vitamins and Minerals
Vitamin B6
beef

ham

whole grain product

bananas
Vitamin B12
meat

fish

poultry

milk 

**Vegetarian is recommended to take supplements.
Folate
green leafy vegetables

citrus fruits

seeds

nuts
Vitamin D
sunlight

fatty fish such as salmon and sardine
Vitamin C
citrus fruits

broccoli

tomatoes

guava

berries
Vitamin A
carrots

green leafy vegetables

sweet potatoes
Calcium
milk

cheese

sardine

dairy product
Iron
lean red meat 

poultry

fish

dried beans

peas

prune
Without a doubt, a nutritious, well-balanced eating plan can be one of the greatest gifts you can give to your developing baby. Pregnancy nutrition is essential to a healthy baby. Ideally, adopting a healthy eating plan before pregnancy is the best.
For more parenting tips and tricks, as well as the best promotions in baby products, visit Motherhood.com.my now! Share with us in the comments what you would like to read about next!
If you need help in knowing what is best for your baby during pregnancy and what is best for you after your delivery, you may send me an e-mail at hsien5243@gmail.com. You can also meet me in person in the Women Wellness Blueprint workshop that is happening in Kuala Lumpur. The next session is on the 12th of August 2018 from 8am – 1pm! Find out from Motherhood.com.my for the next date or enquire from wwb@flexmobstudios.com. 
If you have any further inquiries, please feel free to drop us a text on Whatsapp at 012-2170391 – Lavinia, or Email (wwb@flexmobstudios.com).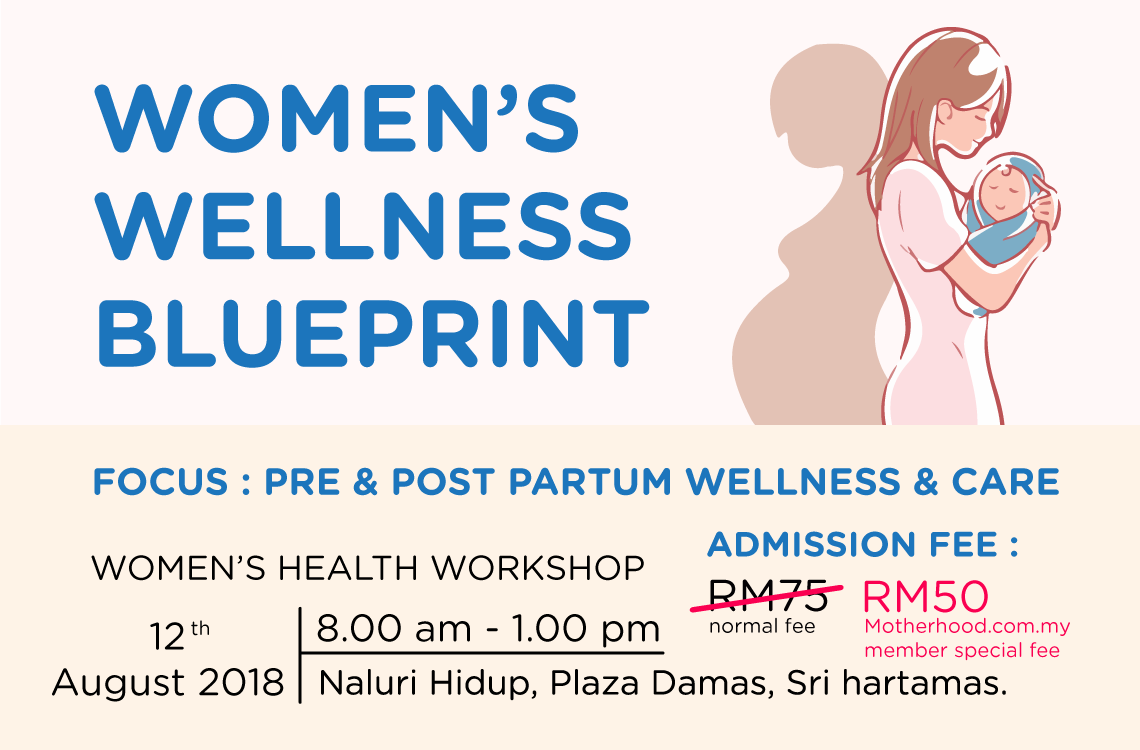 Credit for information: Jayden Lee, Nutrition Therapist.