Nuren Group, the owner of the e-commerce, community, and content platform, Motherhood.com.my, announced the official recipients of the first Motherhood Choice 2019 awards on June 27, 2019.
Taking place at Quill City Mall Kuala Lumpur, the event saw 200 guests consisting of business partners, media, influencers, and the public celebrating the achievements of over 40 well-loved brands that received more than 500,000 votes from Motherhood.com.my users.
The Aim of Motherhood Choice Awards
Created to showcase the safest, most innovative, and top quality brands and products available in the mother and baby market ─ focusing on pregnancy, maternity, baby, toddler, and kids products and services ─ the awards are seen as a great way for mothers to share their feedback and opinions on products and services that they have tried, tested, and trust. The awards also aim to celebrate brands that have helped millions of mothers in their motherhood journey whilst motivating other brands to aspire towards excellence in the future.
Petrina Goh, Founder and CEO of the Nuren Group said: "Motherhood is one, if not the most difficult stage in a mother's life and having help at hand whenever needed is every mother's dream. The award recipients' products and services have helped to ease the motherhood journey for countless of new and experienced mothers and this event acts as recognition for their service. Not only that, the recipients have been personally selected by the users themselves through a voting system which not only establishes the strength of their brand but also showcases the appreciation parents have for the products and services they are currently offering."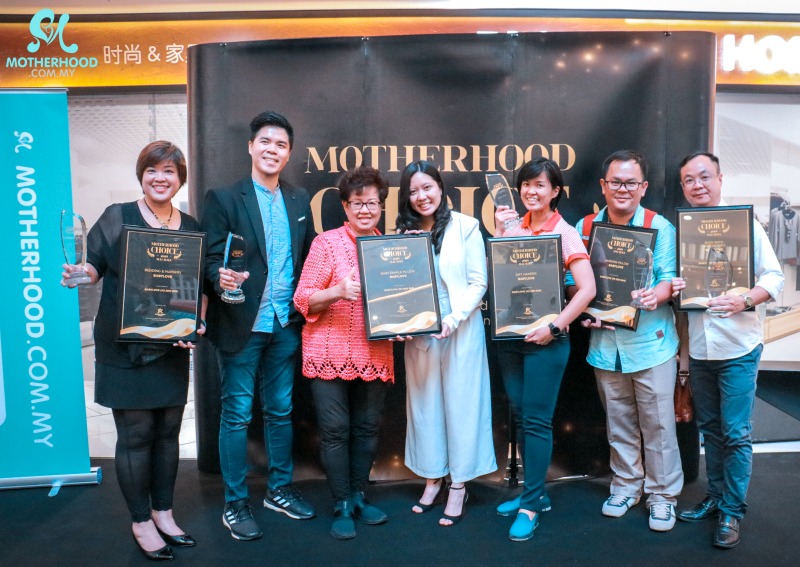 Winners
Poppy Seat, Philips Avent Natural Newborn Starter Set, and Bubbles Steam and Dry Sterilizer emerged the top three most voted products and received in total, RM50,000 worth of online advertising space on Motherhood.com.my as well as online brand presence on Motherhood.com.my influencers' and celebrity mothers' social media platforms.
All award recipients received one-year listing on the official Motherhood Choice awards page, addition of the Motherhood Choice logo on all corporate, product, and A&P collaterals, award certificate, newsletter to Motherhood.com.my's subscriber database of 500,000, social media post, and more.
The event ended with the official launch of the highly anticipated Motherhood.com.my Warehouse Sale that began on Friday, 28 June to Sunday till 30 June from 10am to 10pm at Quill City Mall Kuala Lumpur.
Featuring over 100 brands and 10,000 baby products including diapers, clothes, strollers, toys, breast pumps and more, the warehouse sale offered guests up to 90% off their favourite brands with prices starting from RM1. Customers also stood a chance to win over RM50,000 worth of lucky draw prizes and giveaways throughout the weekend.
Top Three Award Recipients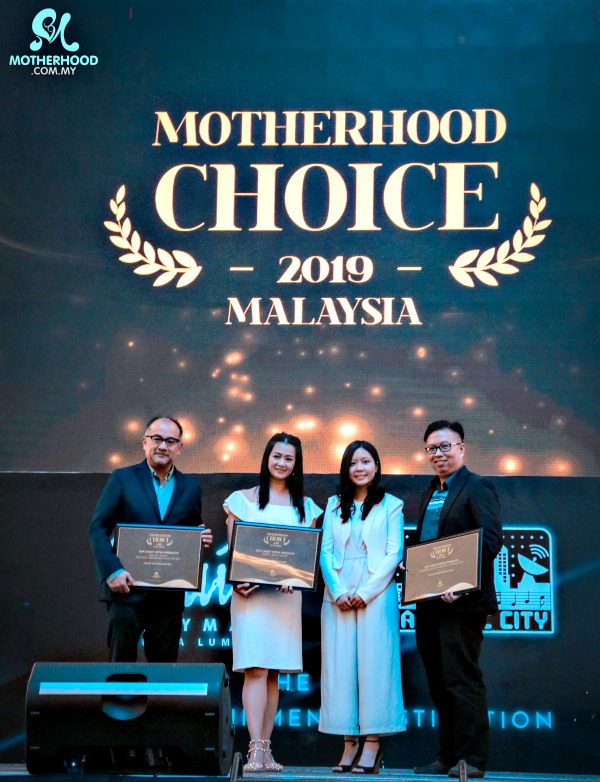 Motherhood Choice Awards 2019 Recipients