Thank you very much to everyone who participated in the Riley & Declan Weekly Quiz and a heartfelt congratulations to our weekly winners! Curious about what the answers were? Keep reading to find out!
Highlighted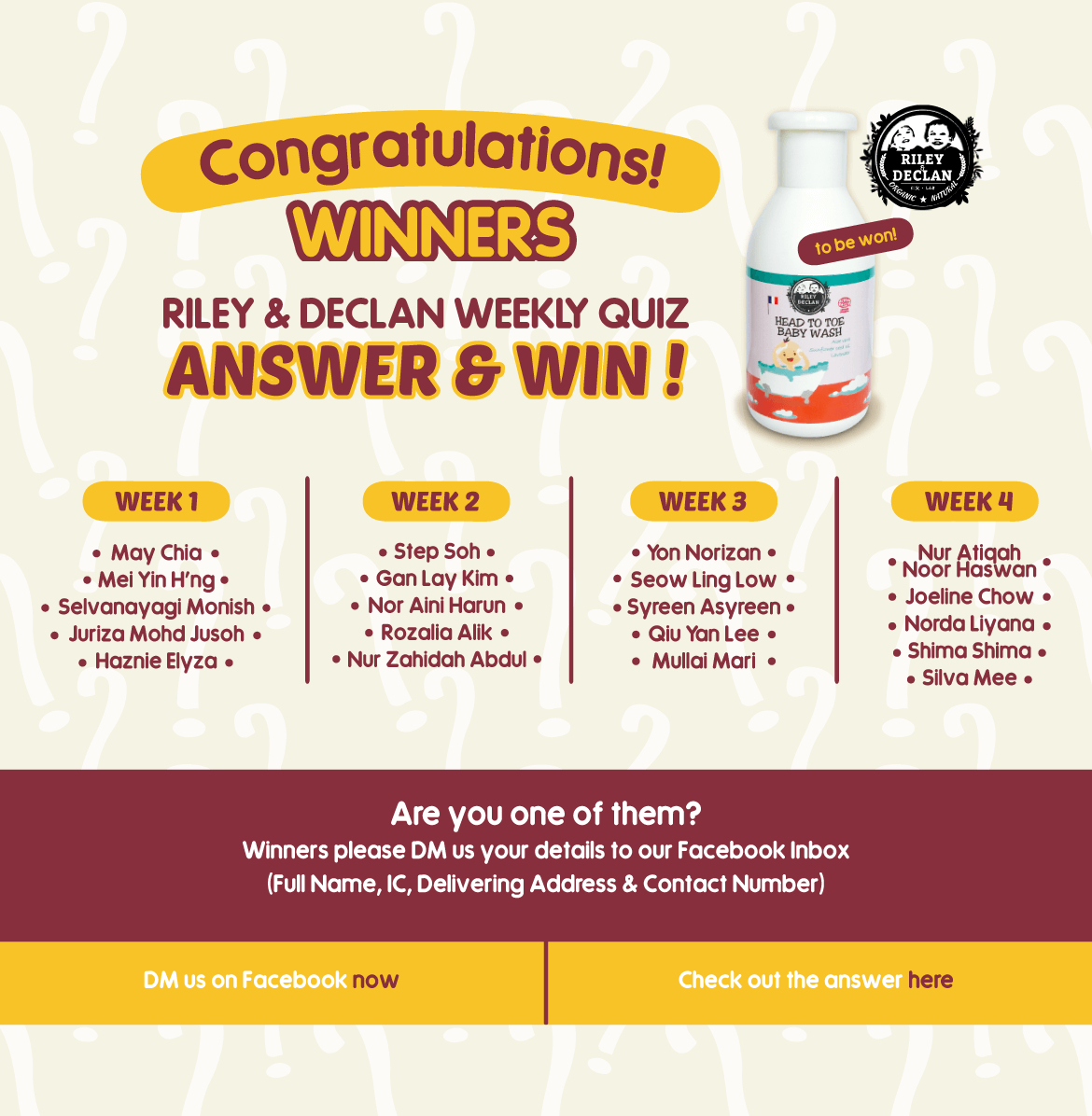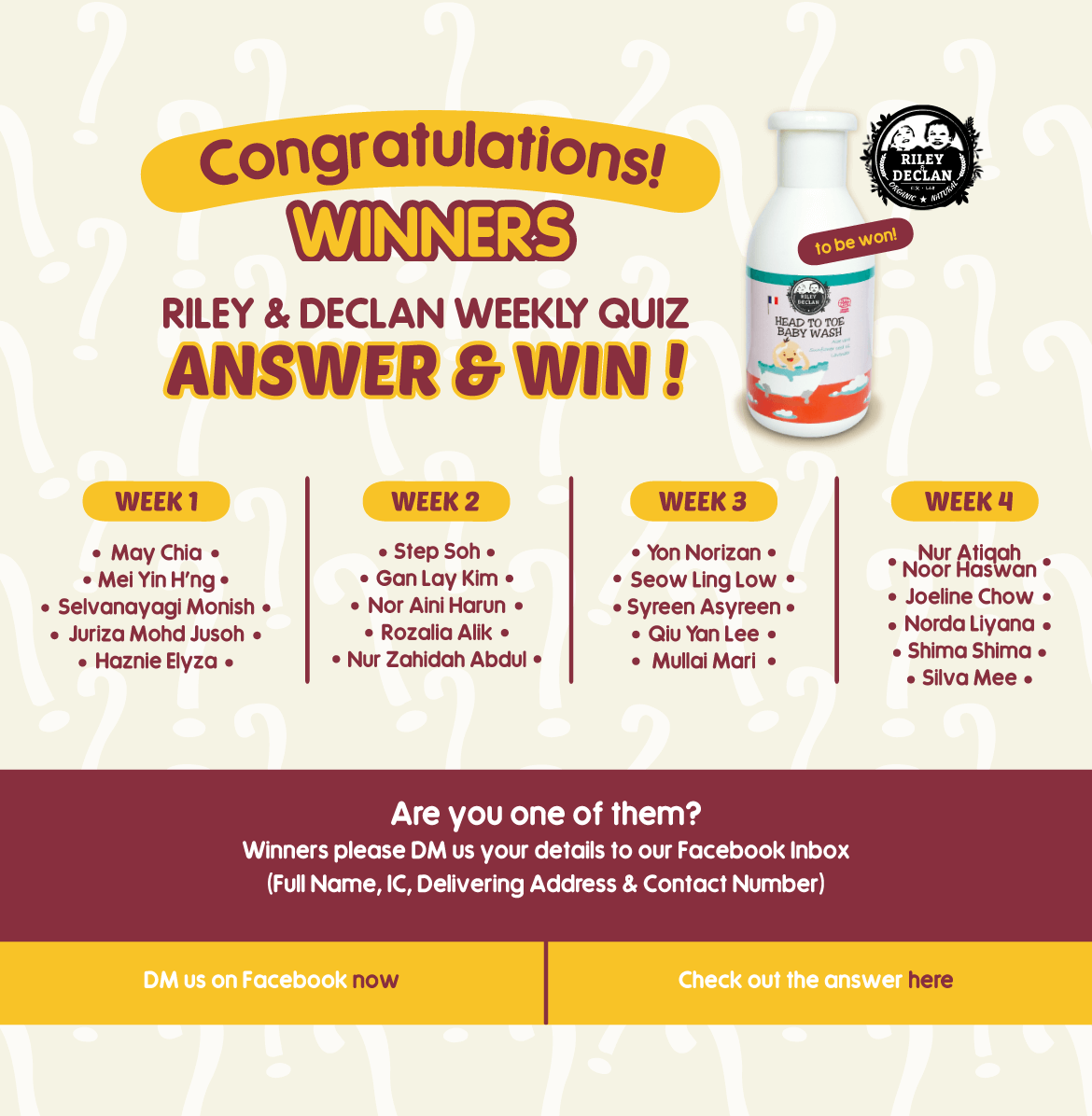 Riley & Declan Weekly Quiz Week 1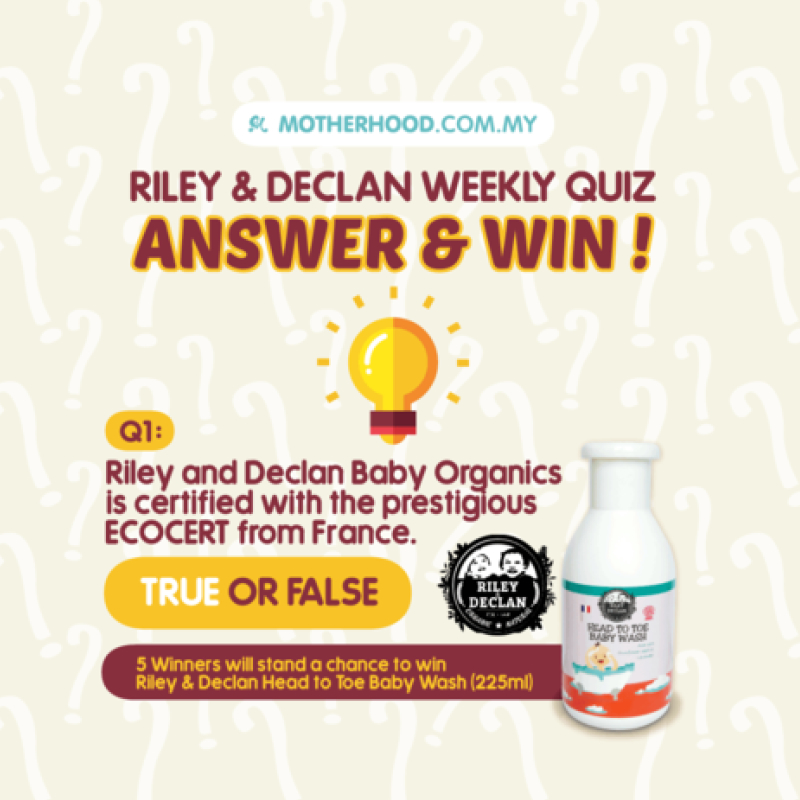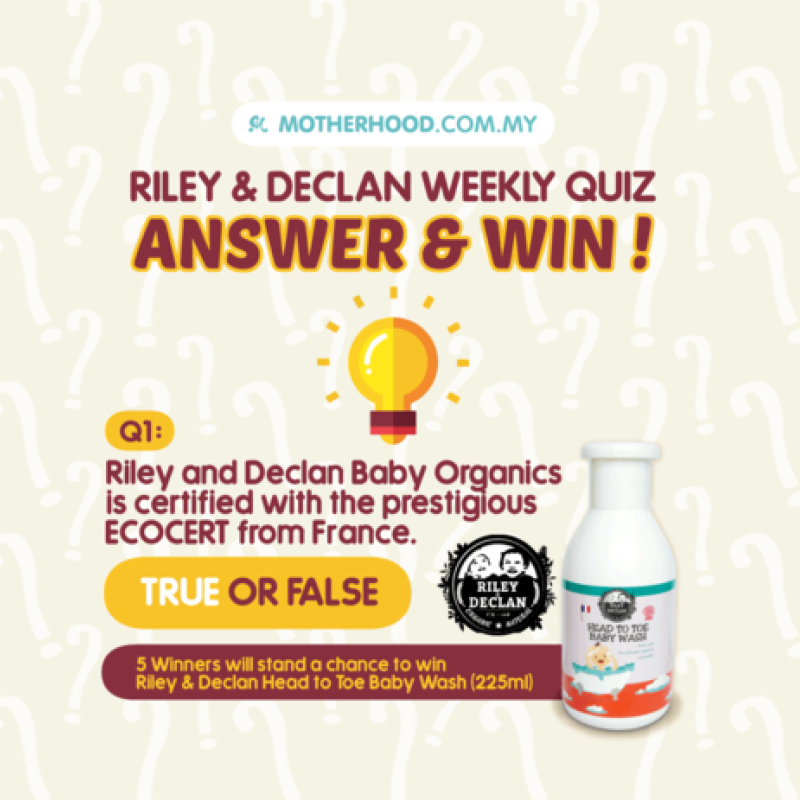 Answer: TRUE
All of Riley & Declan's products are made out of certified organic ingredients sourced from USA and Europe, which helped them earn the prestigious ECOCERT certification from France.
Riley & Declan Weekly Quiz Week 2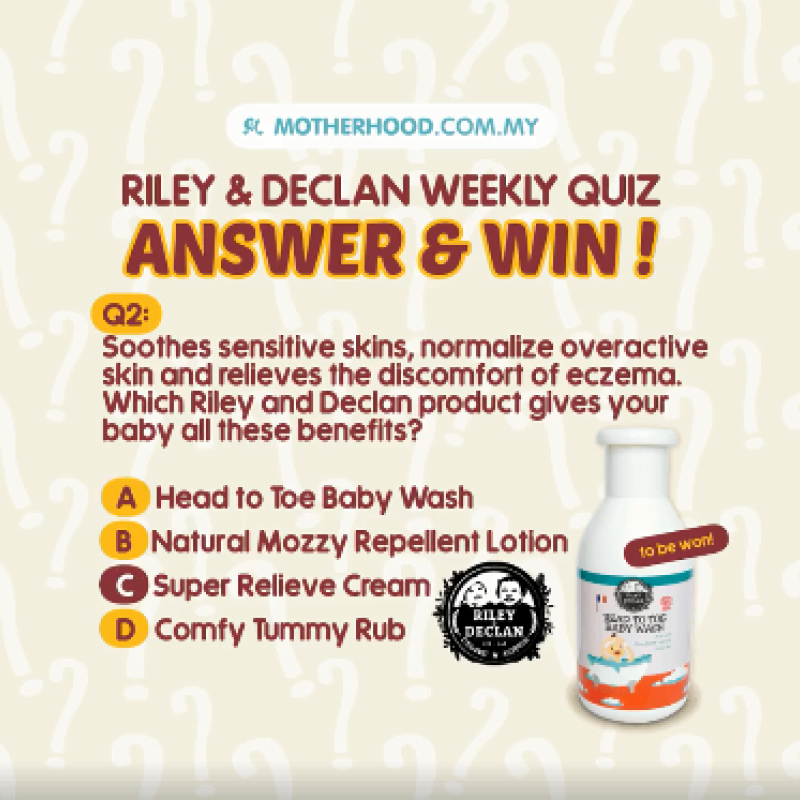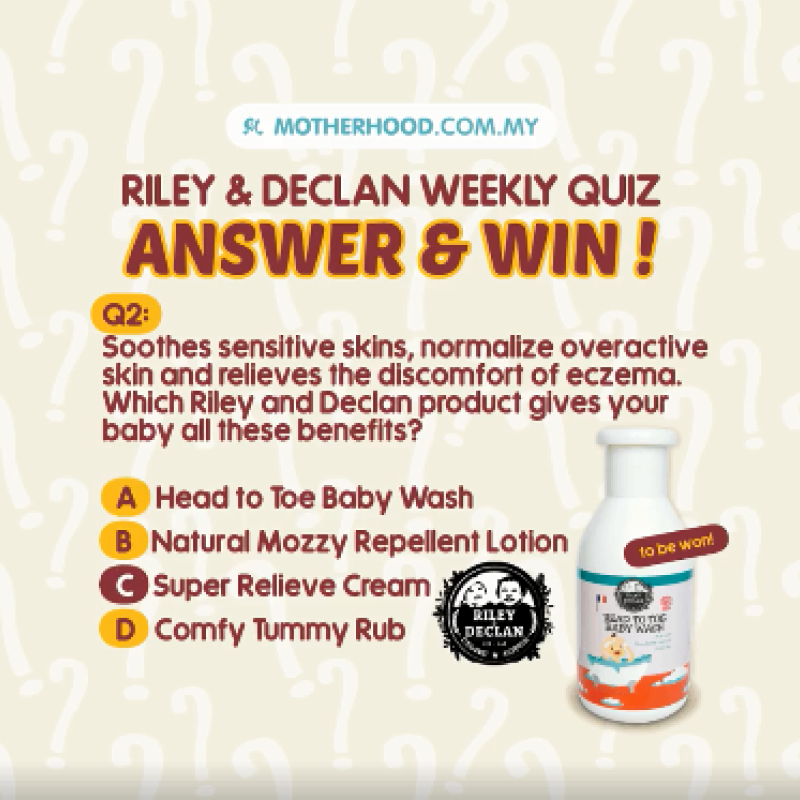 Answer: C. Super Relieve Cream
Unlike normal eczema cream, the Riley & Declan Super Relief Cream doesn't contain any steroids. It also does not contain any harmful pesticides and additives to ensure your baby's health. Read more about the product here.
Riley & Declan Weekly Quiz Week 3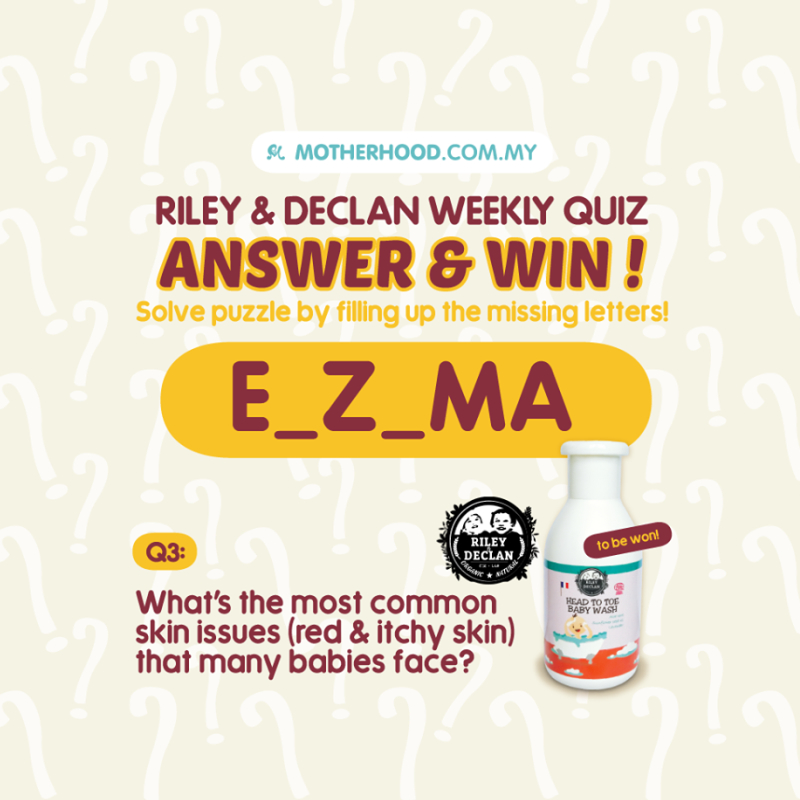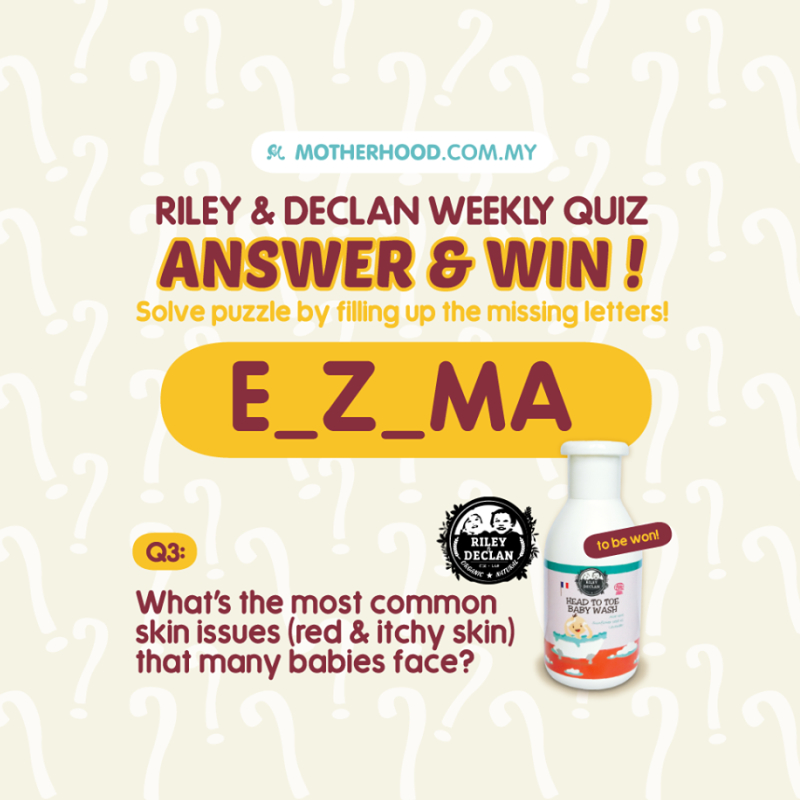 Answer: Eczema
Eczema is one of the most common skin conditions that babies face. It leads to dry, itchy skin which your baby might end up scratching until they bleed. It is a source of discomfort for your baby that could lead to a very grumpy baby. In order to combat this problem, try Riley & Declan Super Relief Cream.
Riley & Declan Weekly Quiz Week 4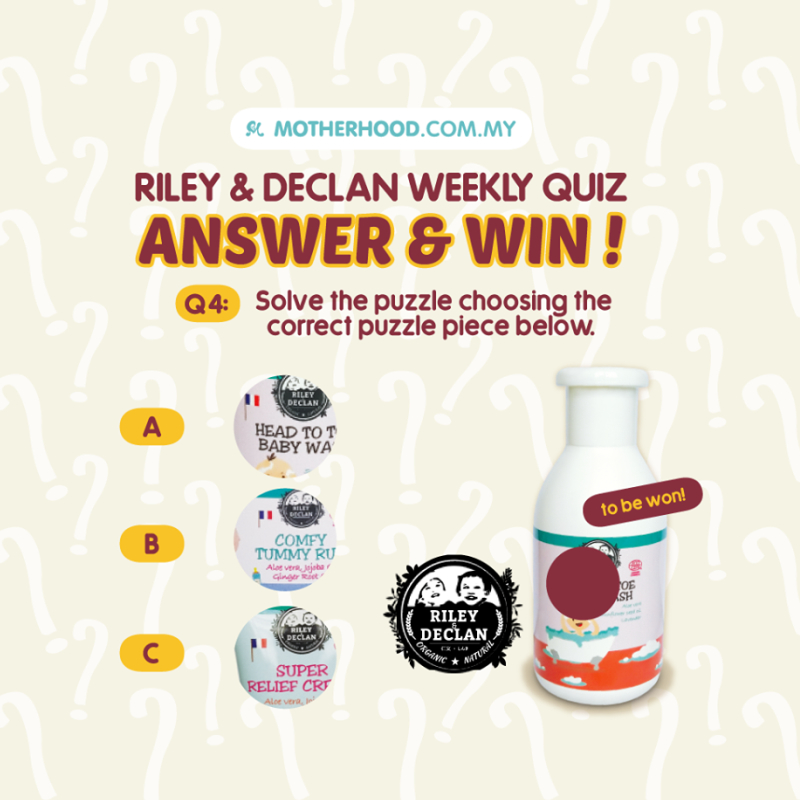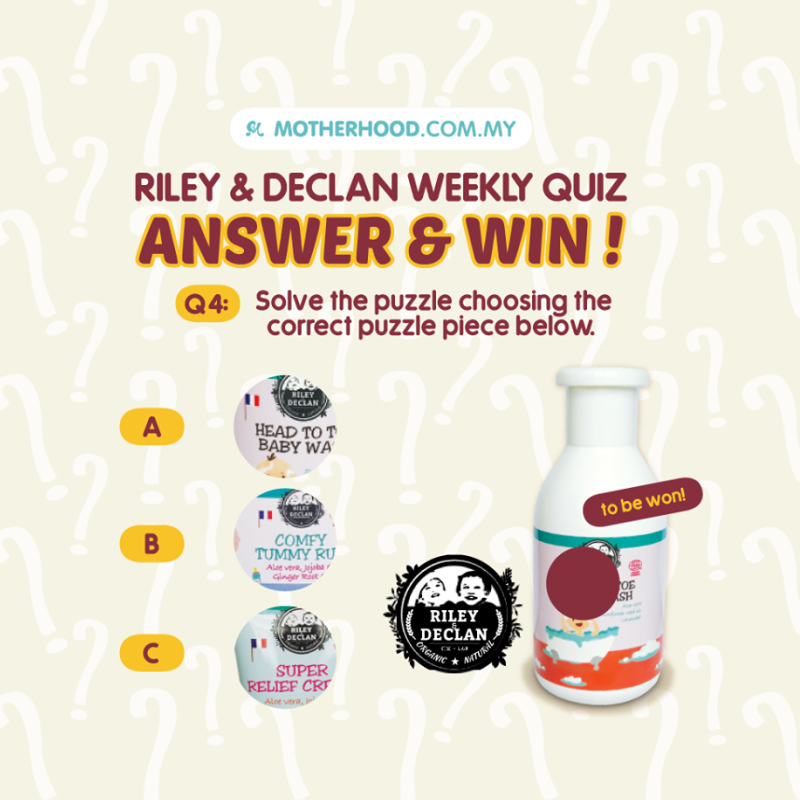 Answer: A
Riley & Declan Head To Toe Baby Wash is made out of completely organic products including sunflower seed oil, aloe vera, and lavender, which are designed to not only help your baby smell fresh all day long but also keep your baby's skin healthy.
Mom's Testimonials
Not convinced about how good Riley & Declan products are for your baby? Here are some real mom's testimonials.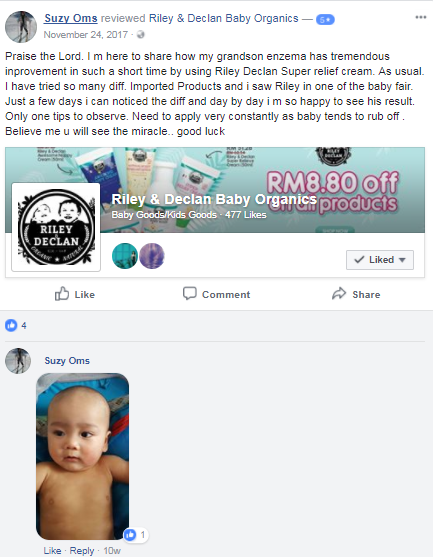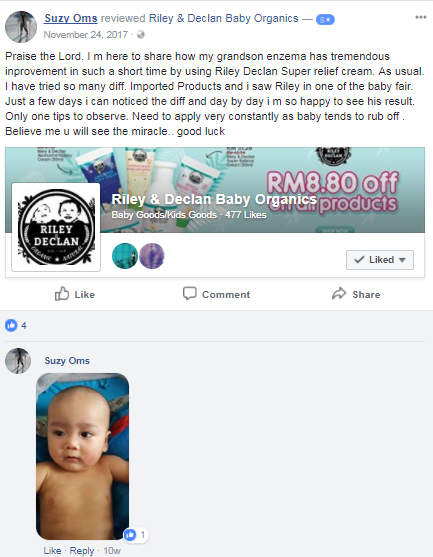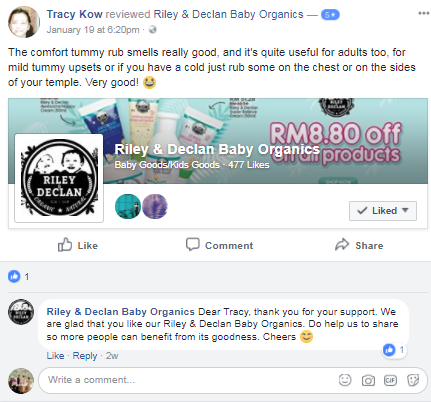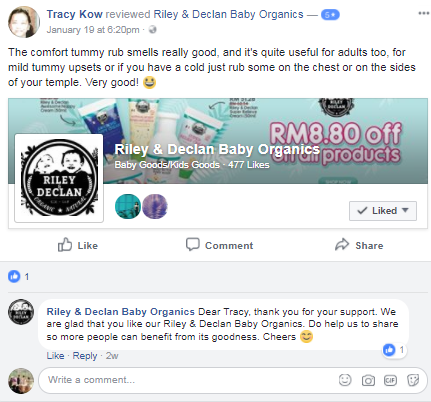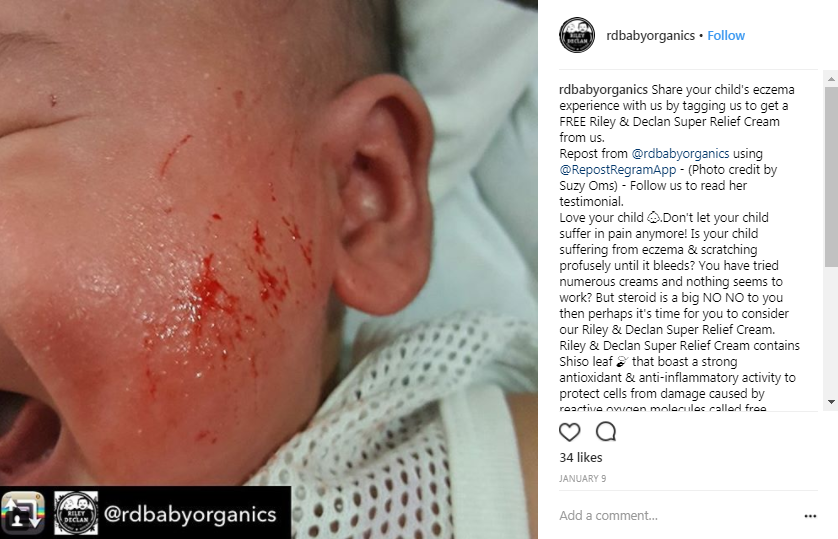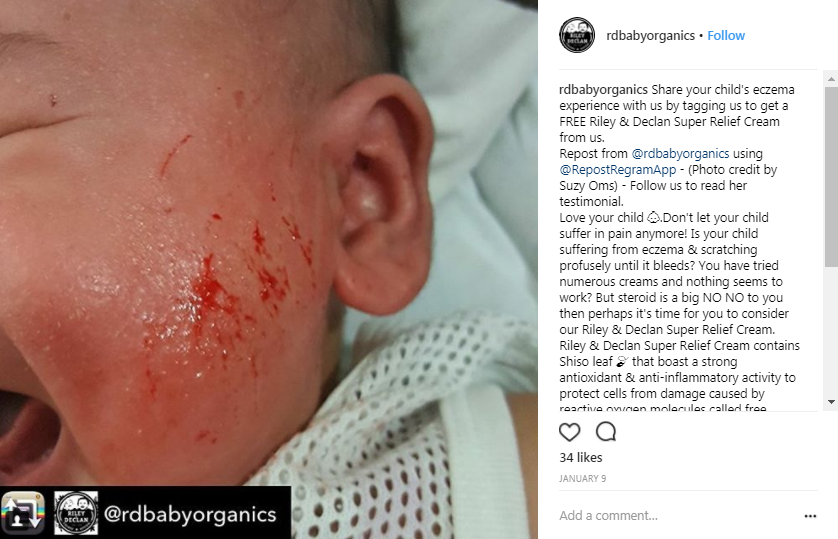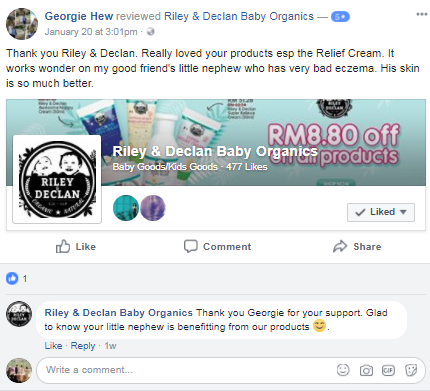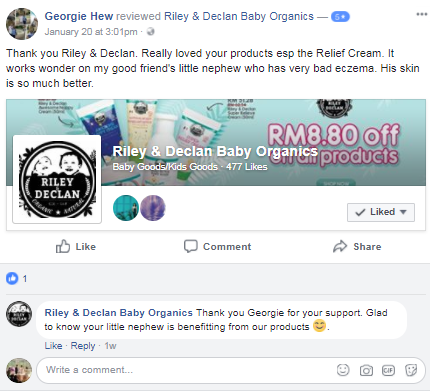 If you're curious about Riley & Declan and how their products are creating such a great reputation amongst parents, have a look at this link here. If you're interested in trying out their products for your own baby, you may have a look at a list of their products here. Who knows? It could just turn out to be your baby's lifesaver and best friend.
For more parenting tips and tricks, visit Motherhood.com.my now!