As more and more buildings of steel and glass rise up in the urban jungle, the actual jungle is slowly receding into the outskirts and rural areas. Children who grow up in the city are often limited to seeing plants and animals on digital screens and are no longer in touch with nature. This school holidays, let your child get a feel of nature and visit Farm in the City! Located in Seri Kembangan, it is a mere 20 minutes drive away from Kuala Lumpur.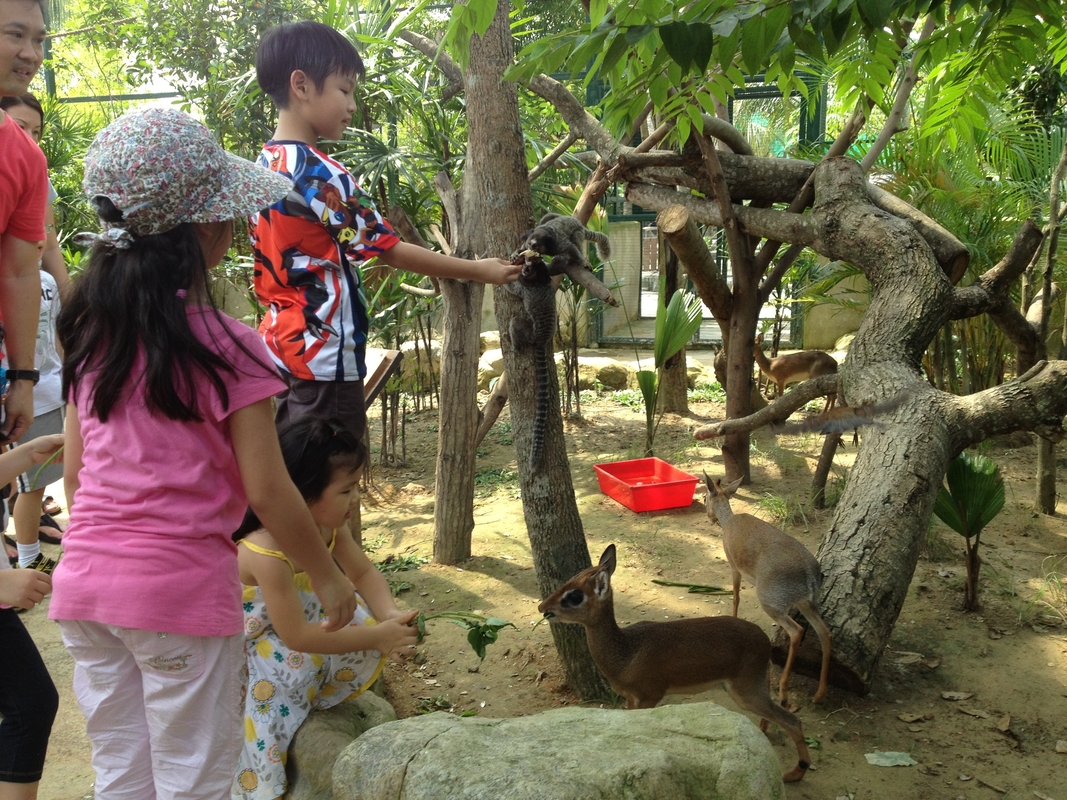 A Safe Sanctuary for Flora and Fauna
True to its name, Farm in the City embodies the concept of creating a safe haven for plants and animals right here in the city. It is a conservation park that aspires to make the elements of wildlife and nature more accessible to people of all ages, young and old. In an environment carefully designed to be reminiscent of a Malaysian "kampung" setting, come see fascinating plants and wondrous animals in the flesh as you touch and interact with them!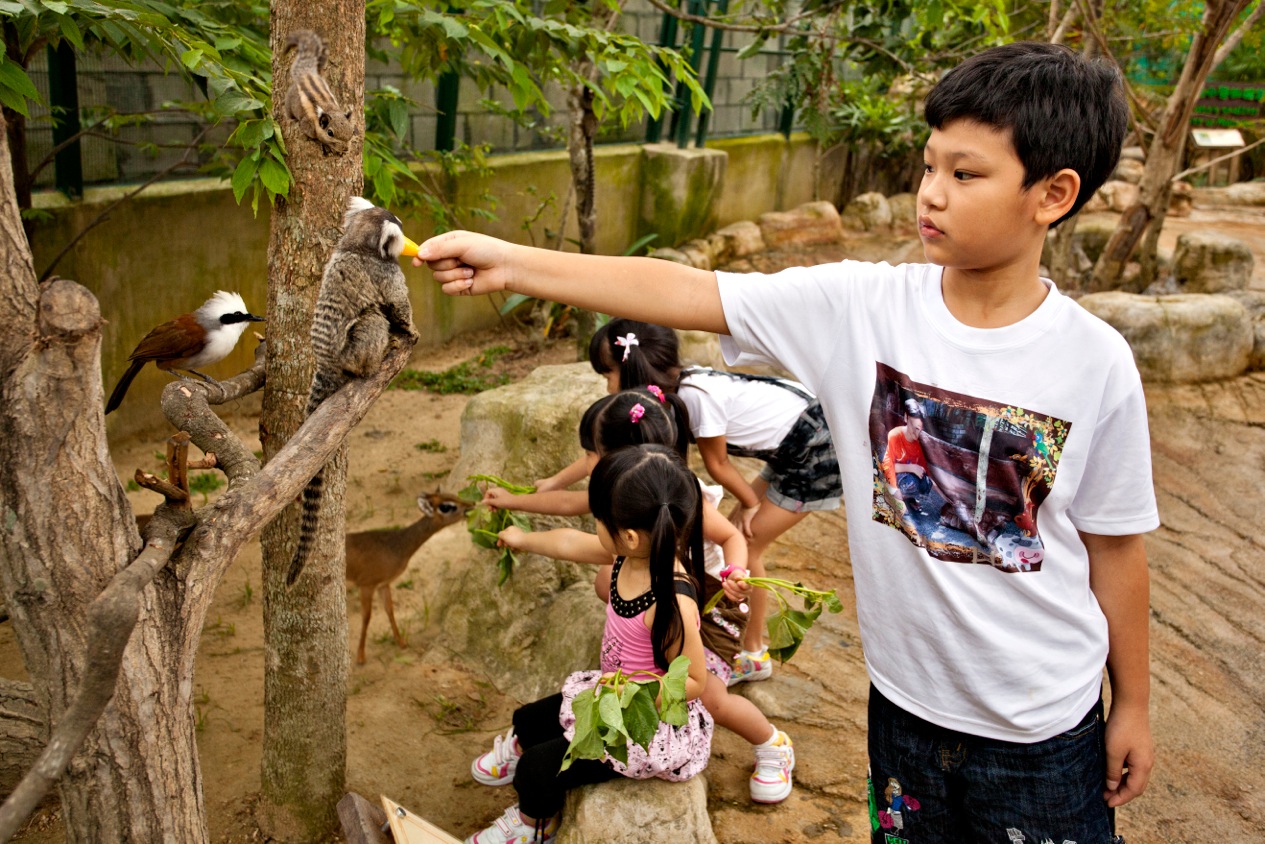 In order to mimic the true habitat of the many plants and animals as closely as possible, the park is partially cageless, and all animals are allowed to roam freely as they please in special enclosures. Farm in the City features over 100 species of exotic animals, where visitors can feed, touch, and play with these amazing creatures in close proximity.
Animals and Plants Galore
The park consists of seven acres of sprawling land dedicated to several different sections, each with a different approach. See graceful ostriches prance around in the Ostrich Farm and admire the long coiling bodies of the Reticulated Python and Mangrove Snake in the Reptiles Cavern.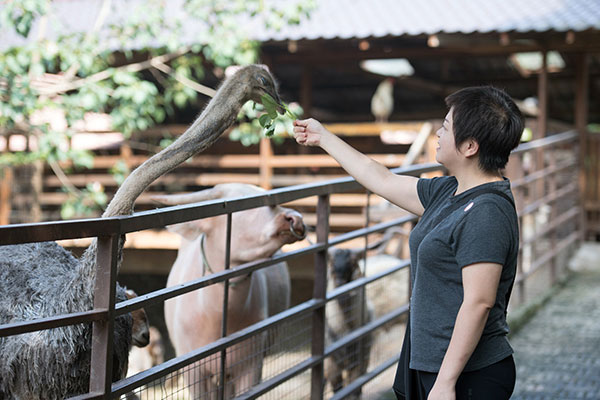 Watch patient old giant tortoises slowly munch on leaves as you feed them. In the Savannah, check out the friendly goats from Switzerland and Javan deer. Cute Alpacas and Dusky Wallaby also await you!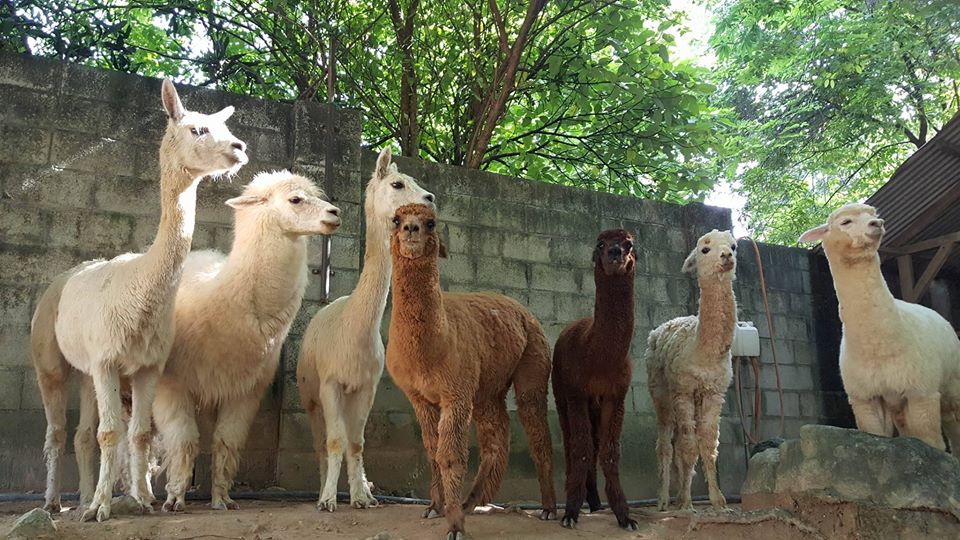 Look out above! In the free-flight bird aviary, over 100 birds of various sizes and colours are allowed to fly around in a large airy enclosure. Feed and pet these friendly creatures while snapping a quick photo!
The aviary isn't the only place to see some feathery friends. At Moods Lake, the clear rippling water is home to Mandarin Ducks, Whistling Ducks, Emperor Geese, Canada Geese, Caroline Ducks, and even Black Swans and White Swans. You can also spot a great flock of Pelicans! It's feeding frenzy at Moods Lake when you ring a bell and summon thousands of Koi fish for a meal, where the birds also join in!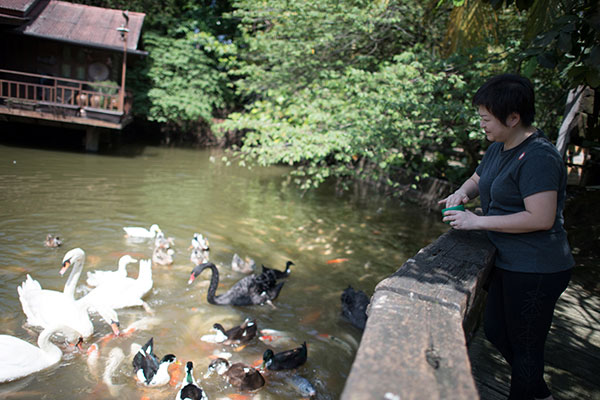 A Sense of Nature
Go traditional with some "Longkang Fishing"! This fun pastime is recreated here in Farm in the City where parents and children alike can dredge nets through the water to catch some fast-swimming fishes! And if you love being hands-on, head to the Pet Village to pet some cute and cuddly rabbit and Guinea Pigs!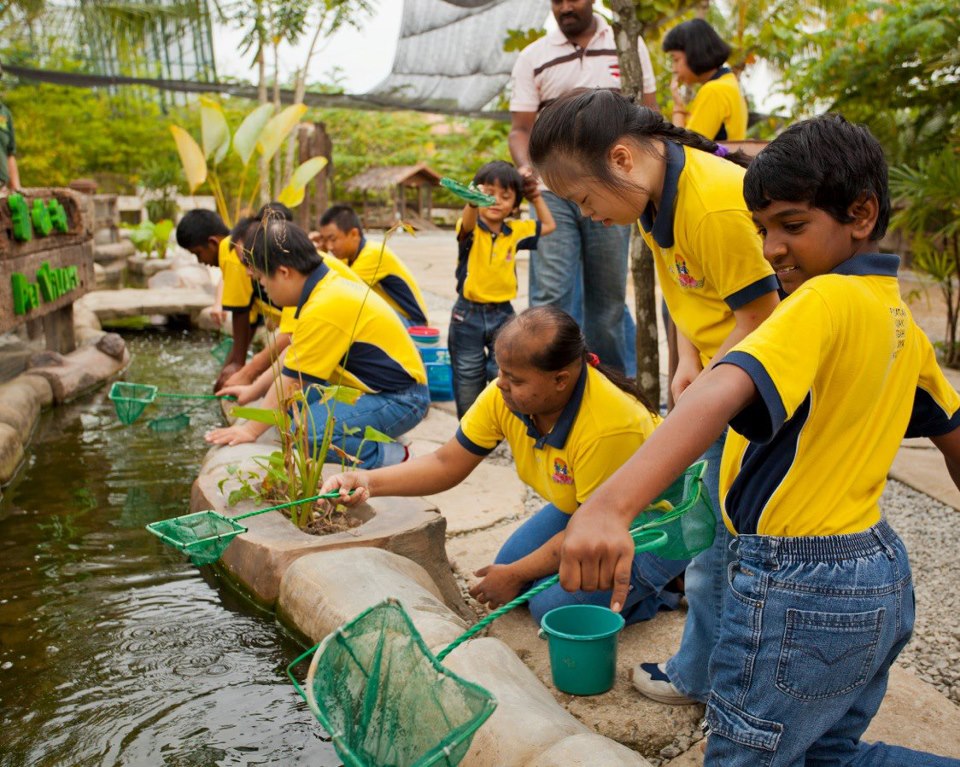 Get a feel of the wild in the Jungle Walk! See the prickly Crested Porcupine, the cute Kirk Dik Dik, the mischievous Common Marmoset, and the friendly Himalayan Striped Squirrel! You should also keep an eye out for the rare white peacock as it struts around!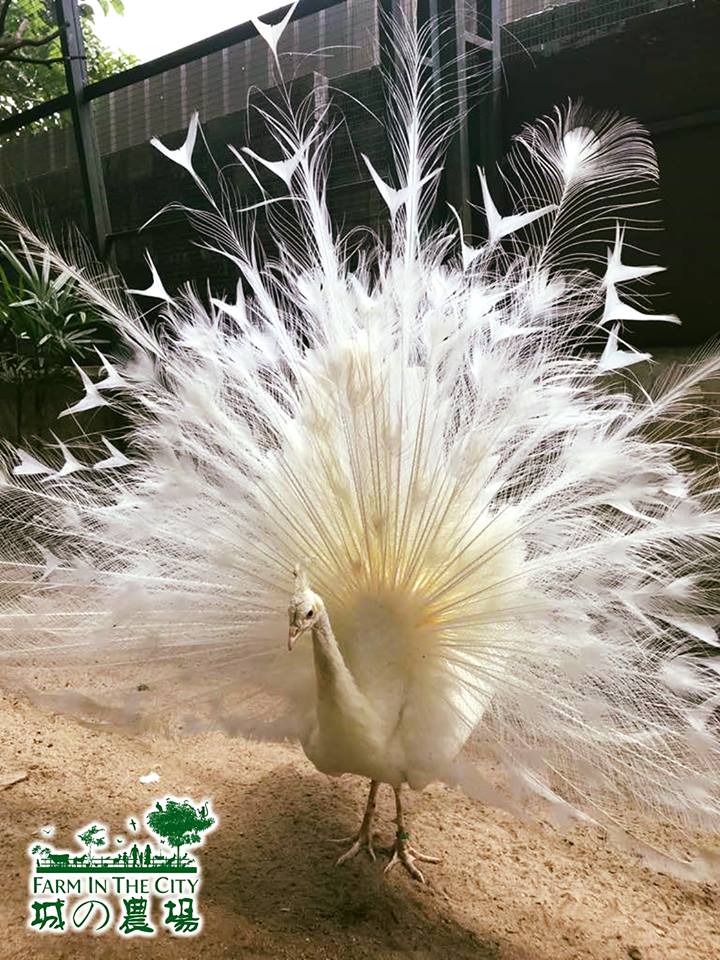 Think you've got a green thumb? Take a walk through the Vegetable and Fruits Farm with over 100 types of tropical fruit trees and plants! Designed to look like a typical Malaysian farm and orchard, the place is sure to bring back fond memories of your "kampung". Bask in the calm of nature as you walk down familiar pathways.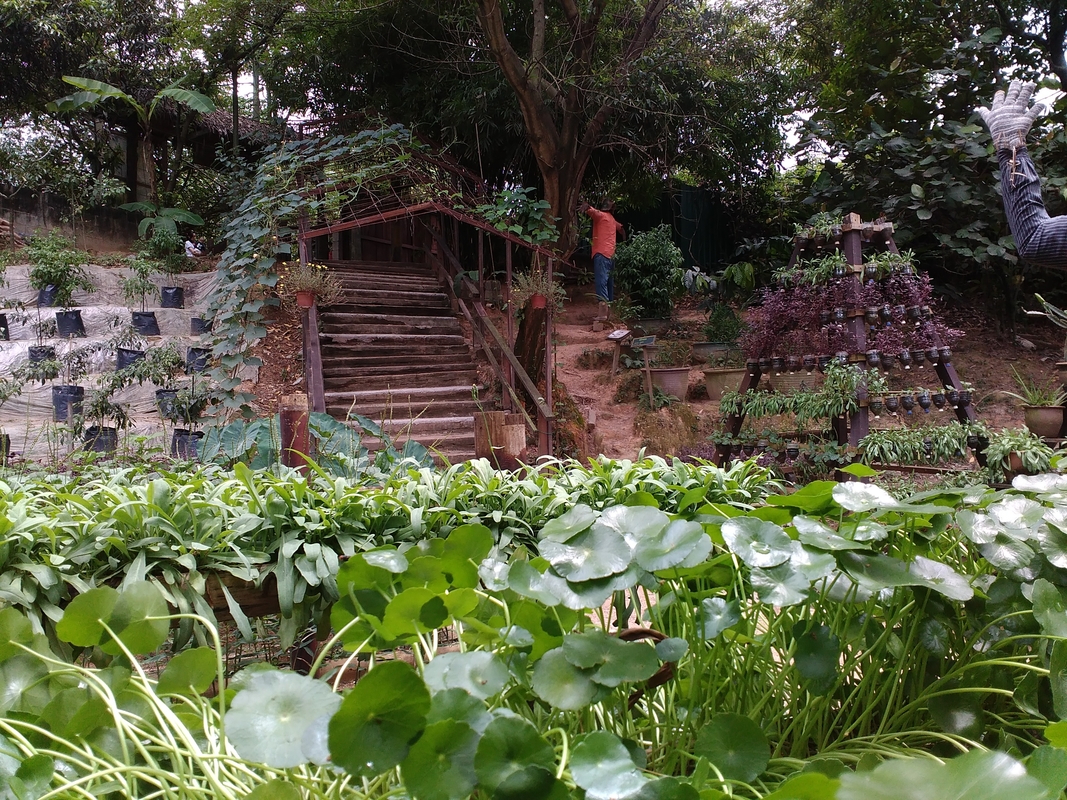 An Opportunity to Learn and Grow
At Farm in the City, animal conservation goes hand in hand with animal appreciation. In March 2019, join in the "Save the Animal" weekend activity for children! These activities are aimed to educate children on the importance of animal conservation.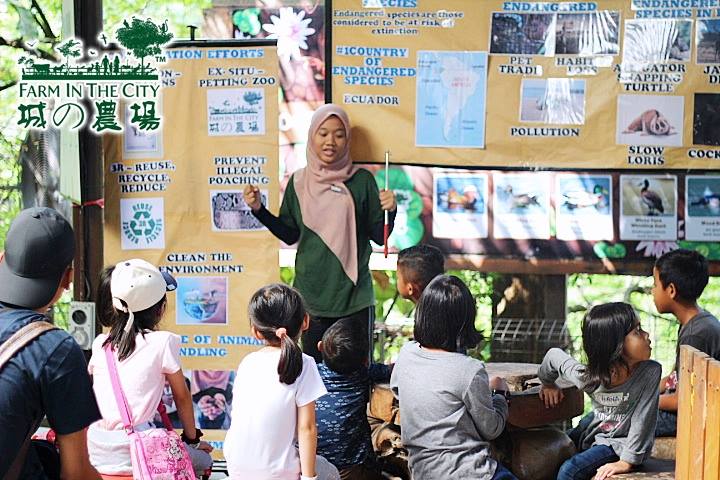 During the activity, an educator will guide children on information related to the endangered species. There are explanations of the reasons that caused the animals' endangered status, allowing children to understand the impact of human activities on the environment and what steps can be taken to protect these beloved animals.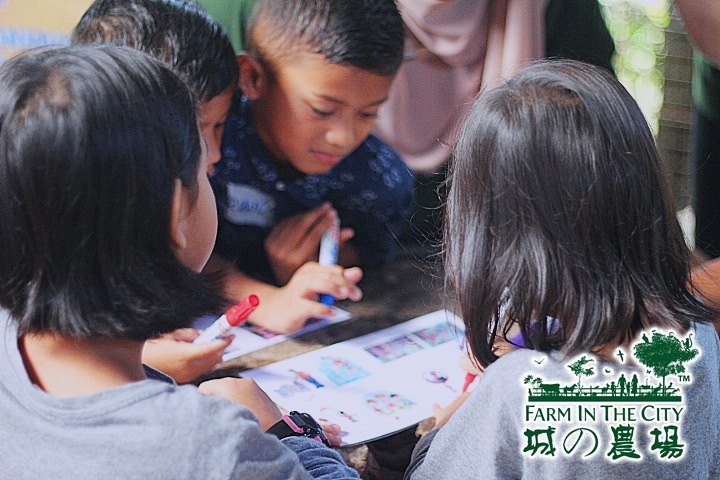 The participating children will also play along to a few simple games to enhance their awareness. These games includes a fun picture puzzle, a word search, and learning the animals' classification of habitat by pictures. They will also get to be creative and make their own DIY animal campaign flag!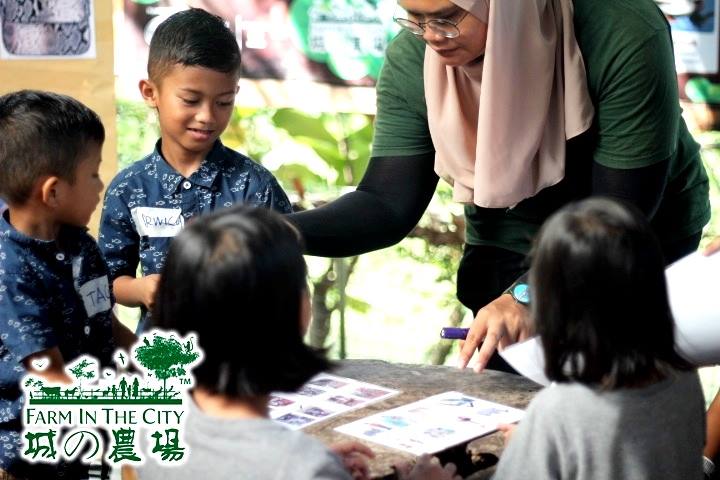 At the end of the session, all participants will also enjoy a complimentary gift! Through fun and games with family and friends, children get to learn about animal conservation while also gaining knowledge on environmental issues.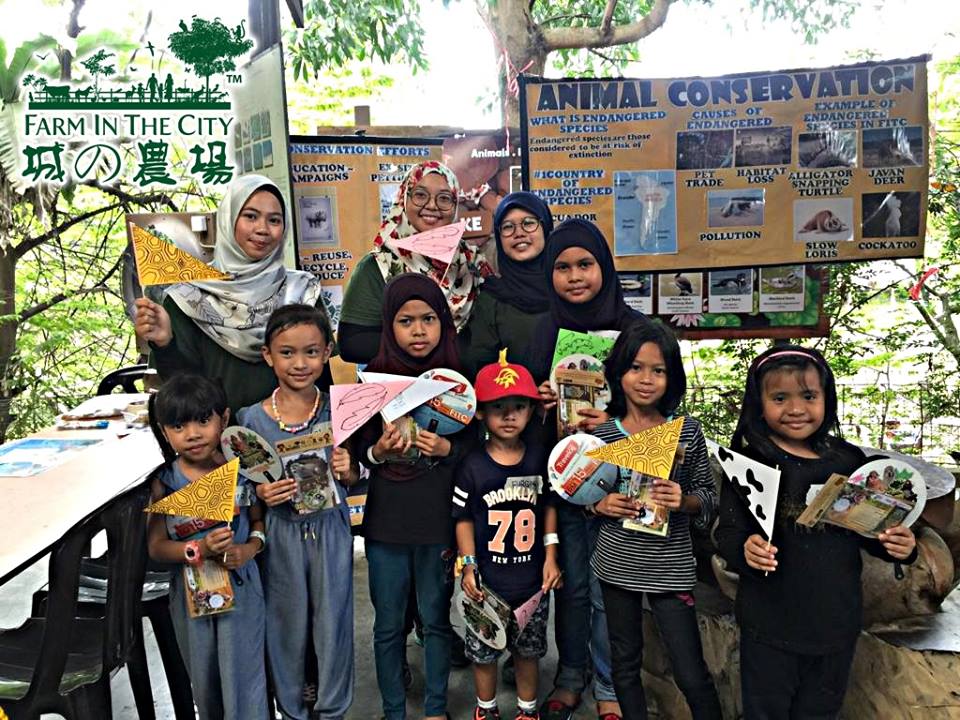 A Fun-Filled Trip with Nature
So what are you waiting for? Be one with the great outdoors as you interact with animals and plants of all sorts! Have a fun family outing while learning and bonding with nature! Check out the activity schedule to see all the fun and interesting things you can do each day!
Getting There
Lot 40187-40188, Jalan Prima Tropika Barat, Bandar Putra Permai, Seri Kembangan, 43300 Selangor Darul Ehsan, Malaysia
(Click here for directions via Google Maps or Waze)
Operating Hours
10:00am to 6:00pm (Weekdays)

9:30am to 6:00pm (Weekends, School & Public Holidays)
Closed on Tuesdays except Public or School Holidays
Entrance Fees
Adult: RM58.00 (MyKad Promotion: RM39.00)
Senior Citizens above 60 years old: RM48.00 (MyKad Promotion: RM32.00)
Children above 90cm until 12 years old: RM48.00 (MyKad Promotion: RM32.00)
Children below 90cm: Free!
(MyKad must be presented at the counter to enjoy the MyKad promotion)
Skip the queue and buy your tickets online now! You can even opt for a 2-Park Annual Pass and get unlimited access to both Farm in the City and KL Tower Mini Zoo! As for walk-in visitors to Farm in the City, you can enjoy a special Family Package MyKad Promotion!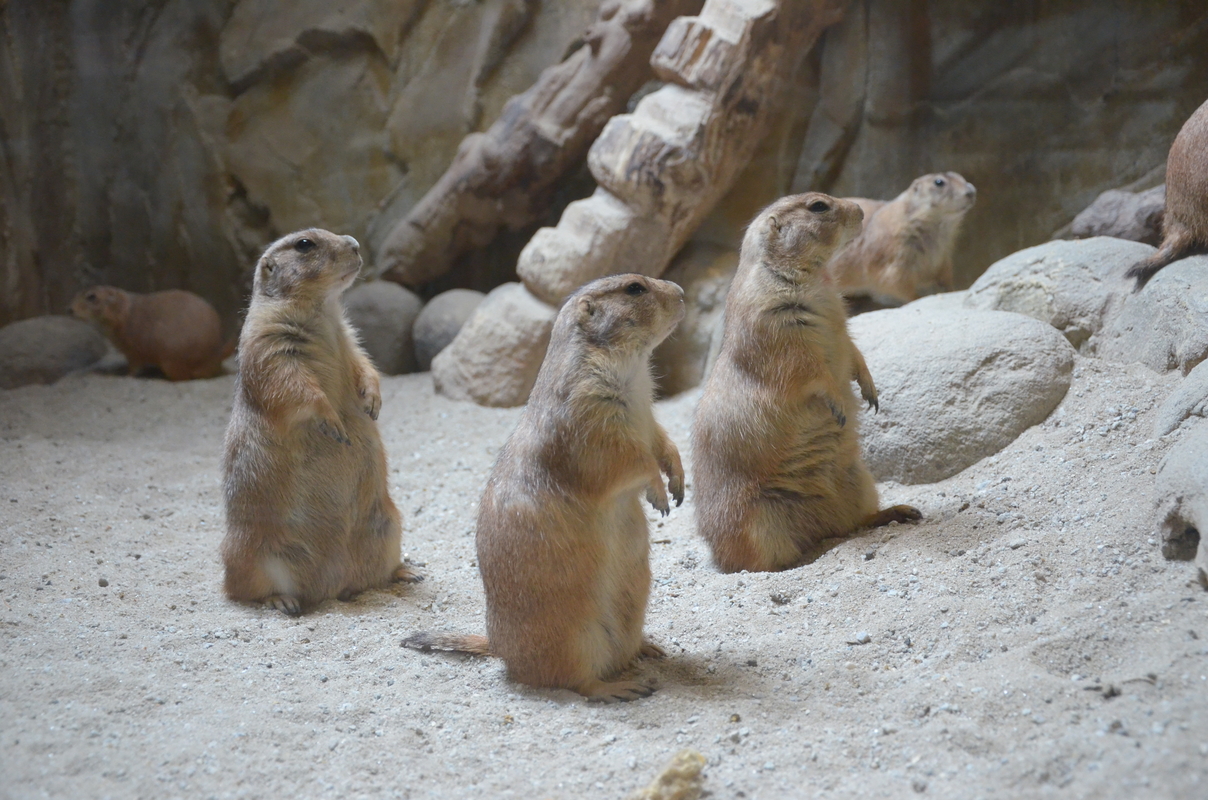 To find out more, go to www.farminthecity.my or check out the Farm in the City Facebook, Instagram, and Twitter pages for all the latest updates! You can also submit inquiries to enquiry@farminthecity.my or call +603-8941 2099 for any additional information.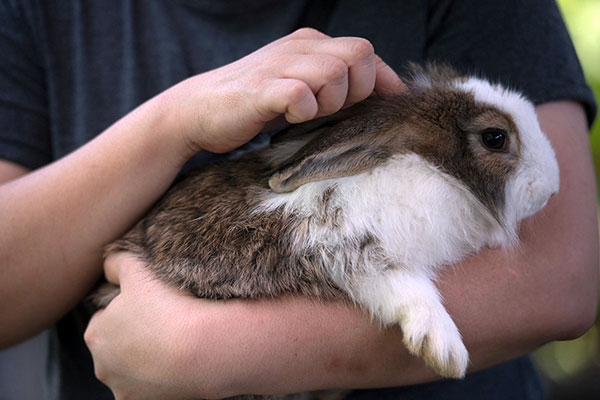 For more about parenting and family, please visit Motherhood.com.my.