You know that theme song, in fact, it is eternally playing on loop in your head. Once awhile you'd even catch yourself singing it (out loud!) after dropping your kids off at school. *Gasp*
I mean, how can you not, right? Day in, day out, all you hear from your kids are:
"Catboy! Owlette! Gekko! LET'S GO!"
"PJ Masks, we're on our way. Into the night, to save the day!"
"PJ Masks, all shout hooray, 'cause in the night, we saved the day!"
PJ Who?
I'm sure this pajamas-clad trio needs no introduction, but for those not in the know, the PJ Masks consist of Catboy (Connor), the leader of the trio and the oldest too. Incredibly fast, amazingly agile, he can hear the quietest sounds across unbelievable distances! Owlette (Amaya), one with a sharp mind and super planning skills; she can fly, has super eyesight and when she flaps her powerful wings, the bad guys are sent airborne! And Gekko (Greg), the youngest member of the team but he's a strong and sticky master of camouflage! He's ready to rush into danger and save the day with his super Gekko muscles.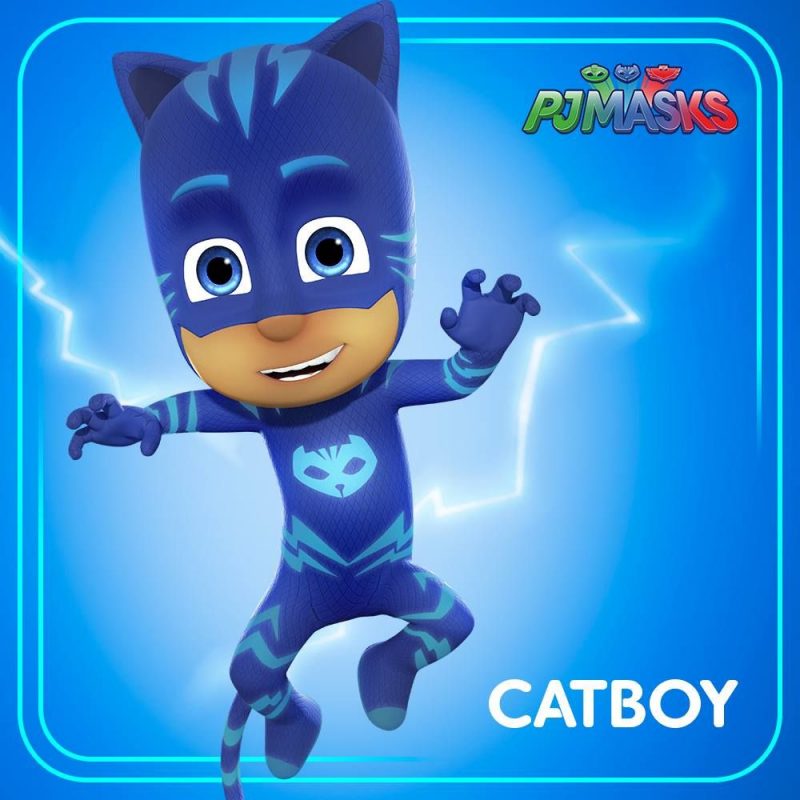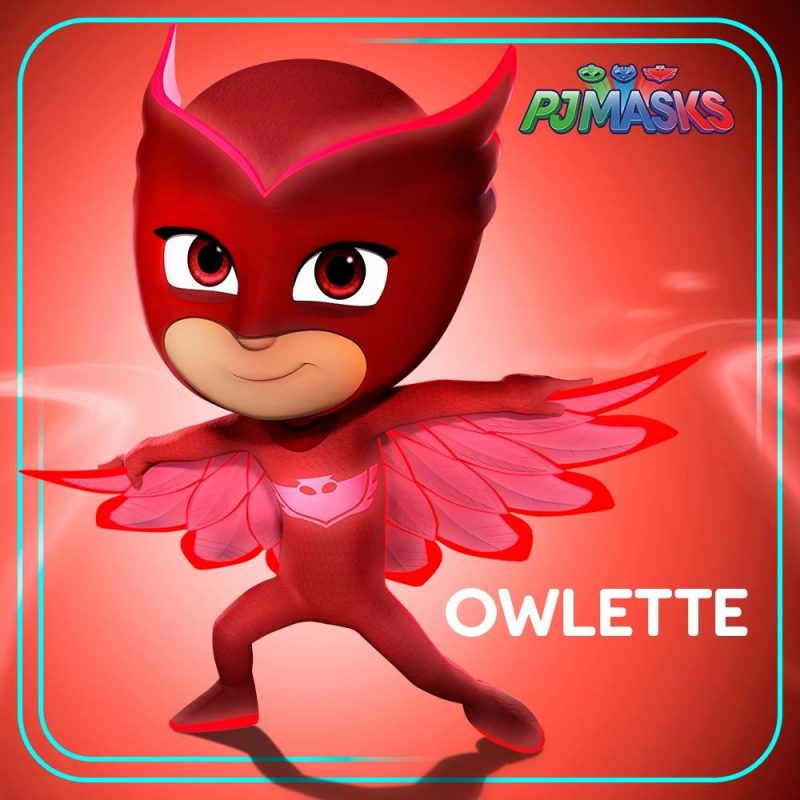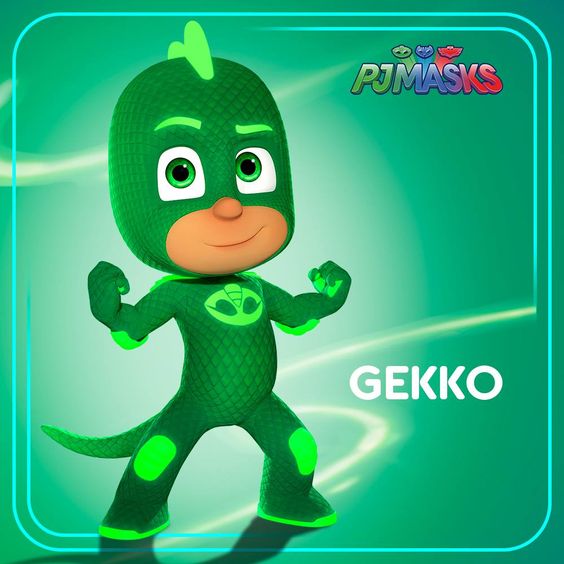 Together, these three can tackle any situation and embark on action-packed adventures, solving mysteries and saving the city from the exploits of three little villains – Romeo, Luna Girl, and Night Ninja.
Identifying A PJ Masks Fan
Not sure if your child is a fan? Here are 5 things parents of PJ Masks fans can relate to:
If you look closely, you see PJ Masks of all forms in your own house. You have the cuddly soft toys, the plastic figurines, fabric AND plastic masks of Catboy, Owlette, and Gekko – the full set, the pajamas and t-shirts (with cape, mind you!), bed sheets and pillowcases, and possibly on the kids' teensy underwear, too.
Notice how you always find Bolognese sauce on the wall on the days you serve spaghetti? Yes, that's what we called the "Sticky Splat".
Whenever your child sees a lizard on the wall, you'll hear the full rendition of PJ Masks theme song.
You don't hear simple, curious questions like "do cats have nine lives?" or "do owls sleep with one eye open?" from your kids anymore. Nope. Instead, you are likely to hear a lot of "where is that cat going? To fight the Ninjalinos?" and "are owls really owls? Or are they just Owlette in disguise, hmmm" You know, honest and valid questions, except you have no idea what they are talking about!
When you ask your kids to tidy up the toys because it's mealtime? Yeah, you see a lot of hands-over-mouth giggling and you-can't-see-me actions going on because, "mom, I'm Gekko! And my superpower is camouflaging! You can't see me now!"
Hero Of The Day
Think you have yourself some fans on hand now? So instead of staying at home and hear them kids chanting the catchy catchphrase a million times over, why not indulge the kids a little and surprise them with a visit to Sunway Pyramid this school holiday to meet their favourite characters from PJ Masks? They can also learn the magical powers of being a hero with games and fun activities such as Spot The Ninjalinos, Mix & Match The PJ Masks, Game On PJ Masks, Superhero Selfies, and more!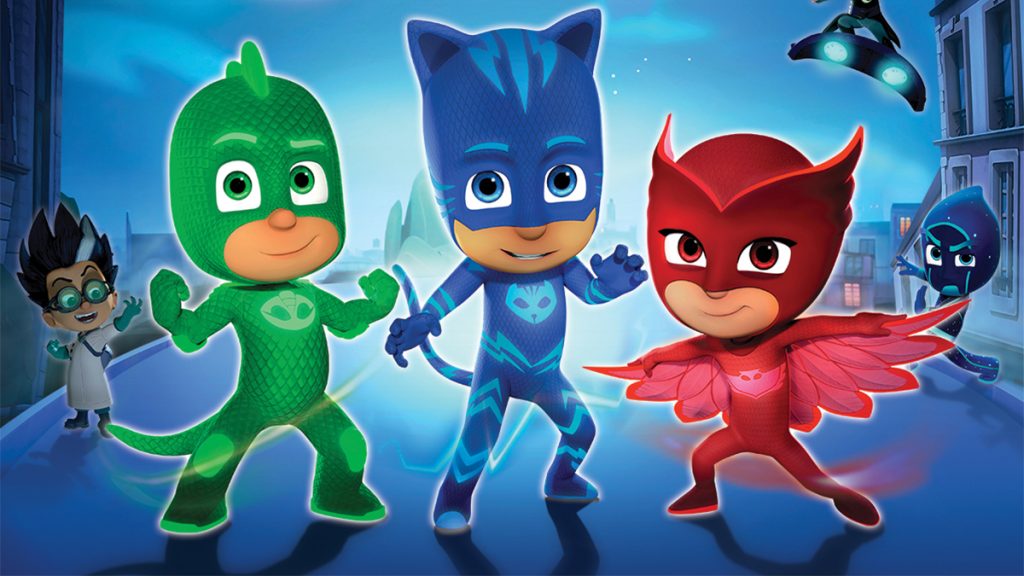 "Sunway Pyramid is a destination where dreams can come true; turning every visit to the mall during the school holiday to a magical one for both children and parents," said Kevin Tan, Chief Operating Officer of Sunway Malls. Well, as parents, we at Motherhood.com.my definitely can concur with that!  Because one thing I know for sure, that is after this trip to the mall to meet these superheroes, I'll be awarded the "Mother of the Mid-Term Holiday" cape!
PJ Masks Fans, All Set?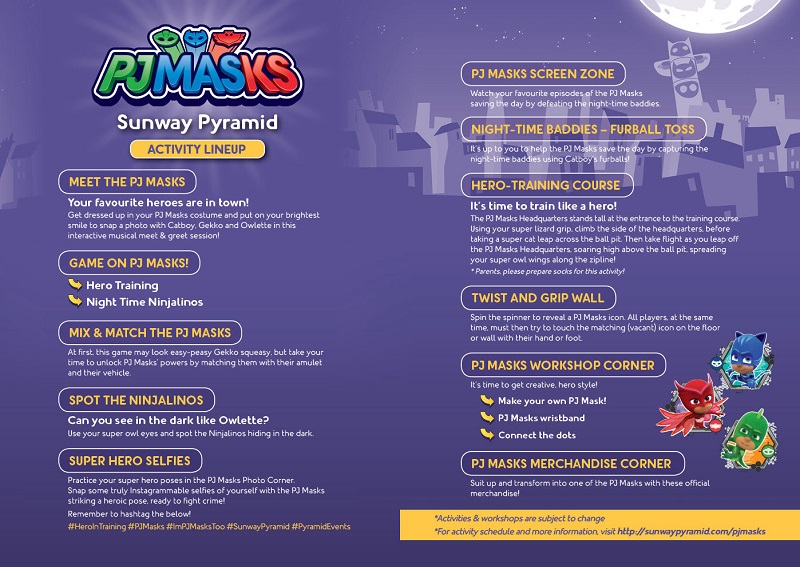 Now before everyone swoops into action, be sure you have enough camera space on your Huawei smartphones to record all the adventures. Remember, once you missed the precious moments, they are never to return.
Dress your kids up in PJ Masks gear, because, superheroes all wear masks! You can get your hands on some seriously stylish but extra cute PJ Masks costumes at Toys R Us. Oh, do come with socks to enjoy the play area, too!
For parents with young children, do park at preferred parking for convenience when using strollers or you can always use the ones readily available at Pyramid, for free! Please take note of the nearest kids toilets and baby rooms are at G1, LG1, and LG2.
Finally, take frequent breaks to load the kids up with water or children-friendly drinks so that they won't be dehydrated seeing how temperamental our weathers are these days; there are also plenty of F&B outlets available too to suit to everyone's appetite where kids get to eat for free.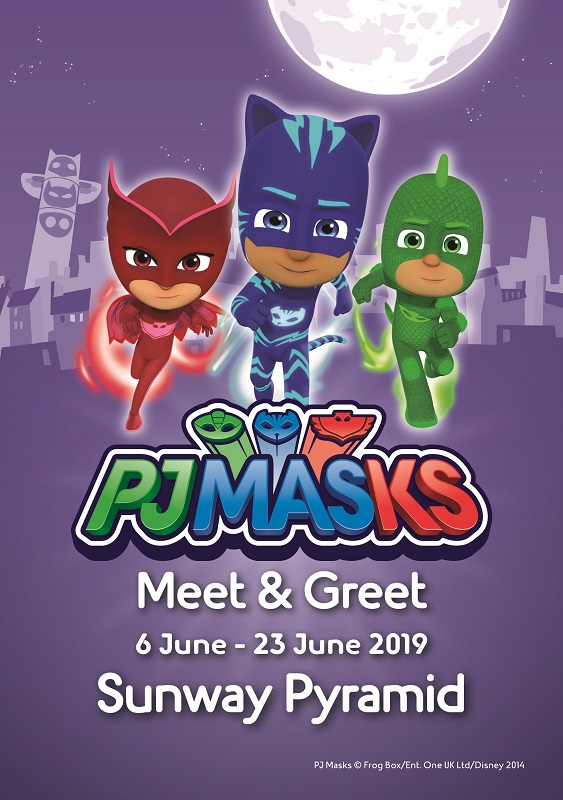 Now Let The Adventure Begins!
The nocturnal heroes will make their appearances at Sunway Pyramid mall from 6th to 23rd June 2019! So get them capes and masks ready, kids! Because we are on our way to save the day!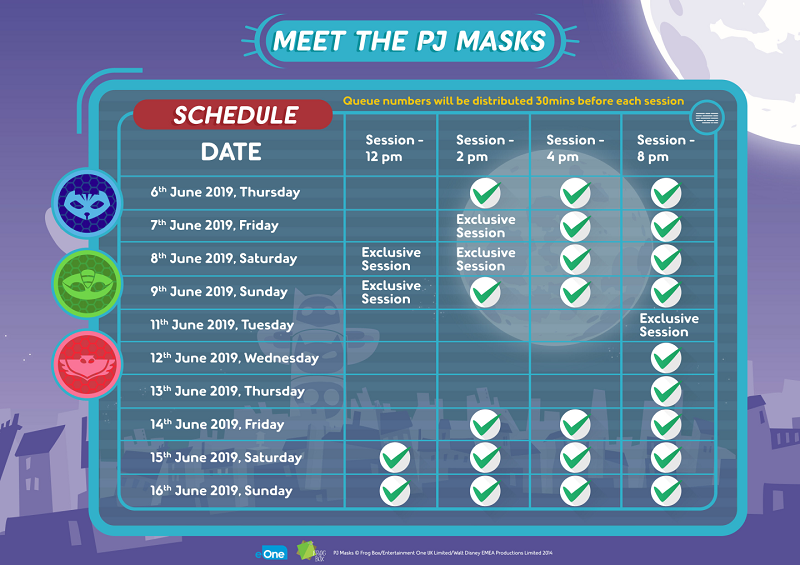 Visit https://www.sunwaypyramid.com/pjmasks for more information.
Follow Sunway Malls on these social media platforms:
Sunway Pyramid Facebook – www.facebook.com/sunwaypyramid
Instagram – @Sunway_Pyramid