image credit to: ServisHero
Have a lot on your plate that needs to be done ASAP? Fret not; ServisHero is here to save you. Staying true to its name, ServisHero is a one-stop online platform that will keep all your errands in check. From professional photography for weddings to plumbing installation, ServisHero brings multiple vendors all under in one roof, making it easy for the customers to find what they need. Just head on to their website at: ServisHero
Then, follow these 3 simple steps to get your problem fixed:
1.Describe your Job
Just let ServisHero know what kind of job you would like to get done.
2.Get Multiple Quotes
After submitting your job description, wait and get FREE detailed multiple quotes from different heros for you to decide.
3. Pick Your Hero
Now, it's finally time to pick your hero!  In this section, you will not only be able to compare quotes but you will also be able to compare reviews and profiles of your hero as well.
Each service comes with a set of short yet precise question for you to answer, making it easier for the people in ServisHero to give you the best of what you need. Got that roof hole that needs to be fixed? ServisHero can get it done for you. Still looking for the perfect wedding photographer? Turn to ServisHero and choose your best snaps!
Good news for all you who requires a Hero right now. In partnership with Motherhood.com.my we will be giving out a special promo code that you can use to get RM25 off for any of the service! Just type in the promo code "MOTHERHOOD" and voila, you are good to go.
Highlighted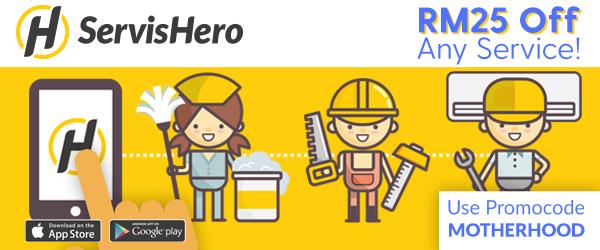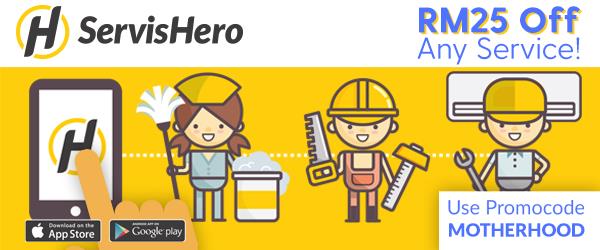 Want things to be easier and get done faster? Install their app now available on App Store and Google Play to get your requests fulfilled anytime, anywhere.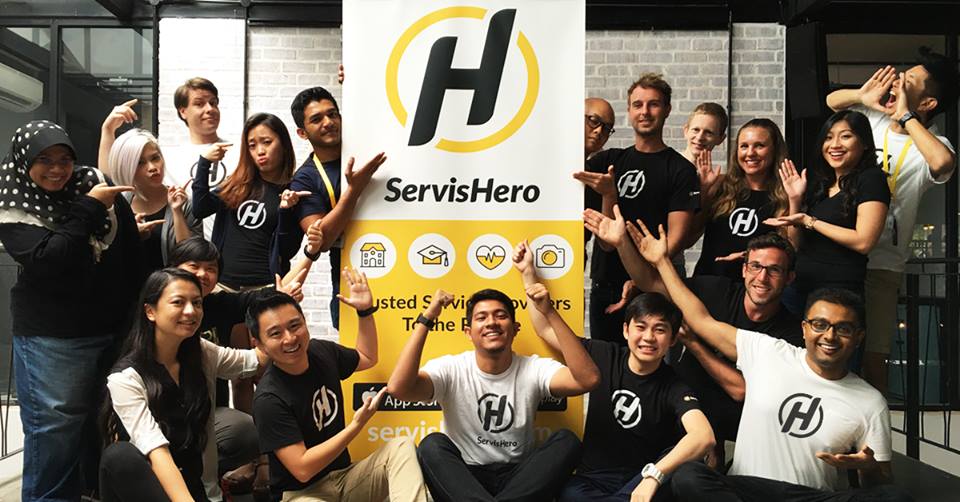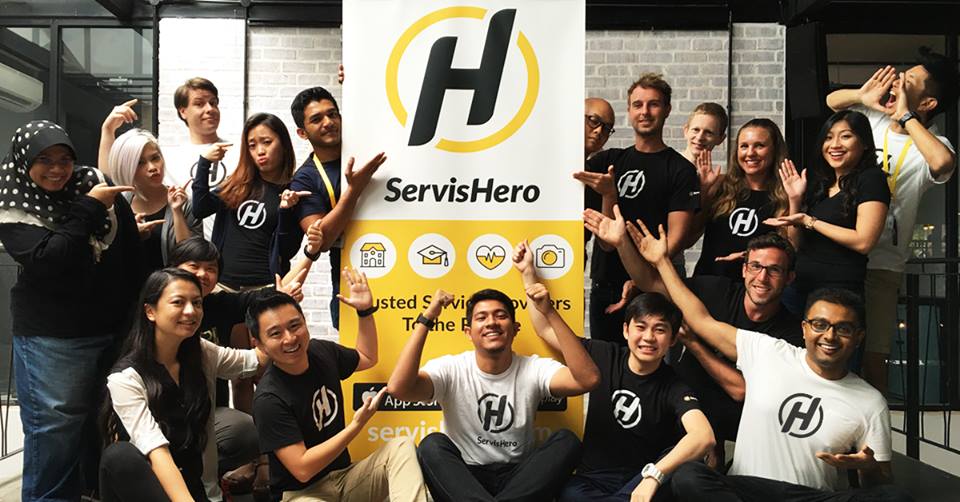 image credit to ServisHero