The school holidays are coming up! Time for kids to enjoy a nice long break from school. If you are looking for a place to have a fun-filled family vacation, then look no further! It's a great time for the whole family at A'Famosa Resort!
Did you know? A'Famosa Resort has not one, not two, but THREE theme parks! A'Famosa has something for everyone, no matter what you're up for!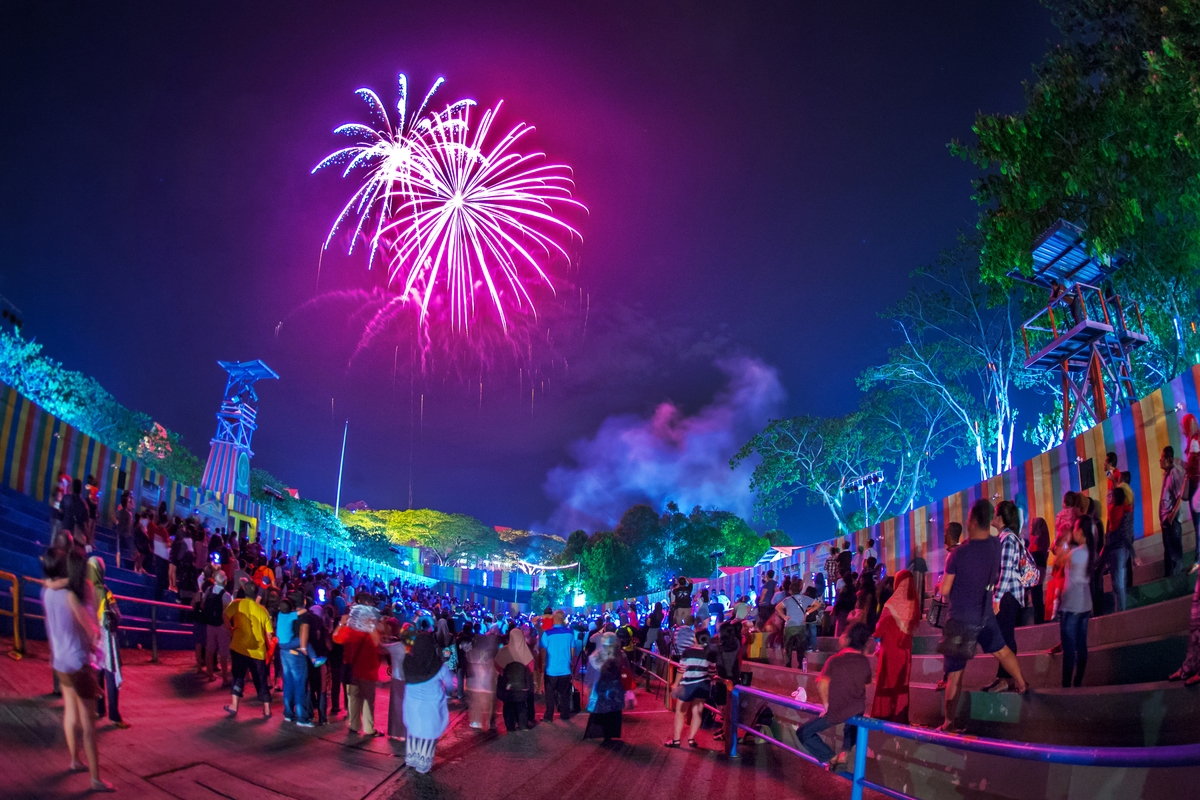 Safari Wonderland
First up is the Safari Wonderland where you can get up close and personal with various members of the animal kingdom. There are animal encounters throughout the day, and you do not want to miss out! Watch ferocious tigers roar and ride on majestic camels. Pet fuzzy rabbits and feed mischievous monkeys. There's plenty to do at the Safari Wonderland!
Have you ever seen an elephant up close? These gentle giants can be surprisingly quick and agile for their size. There's also a multi-animal show featuring exciting performances by a wonderfully talented cast including a sun bear, macaque and otter.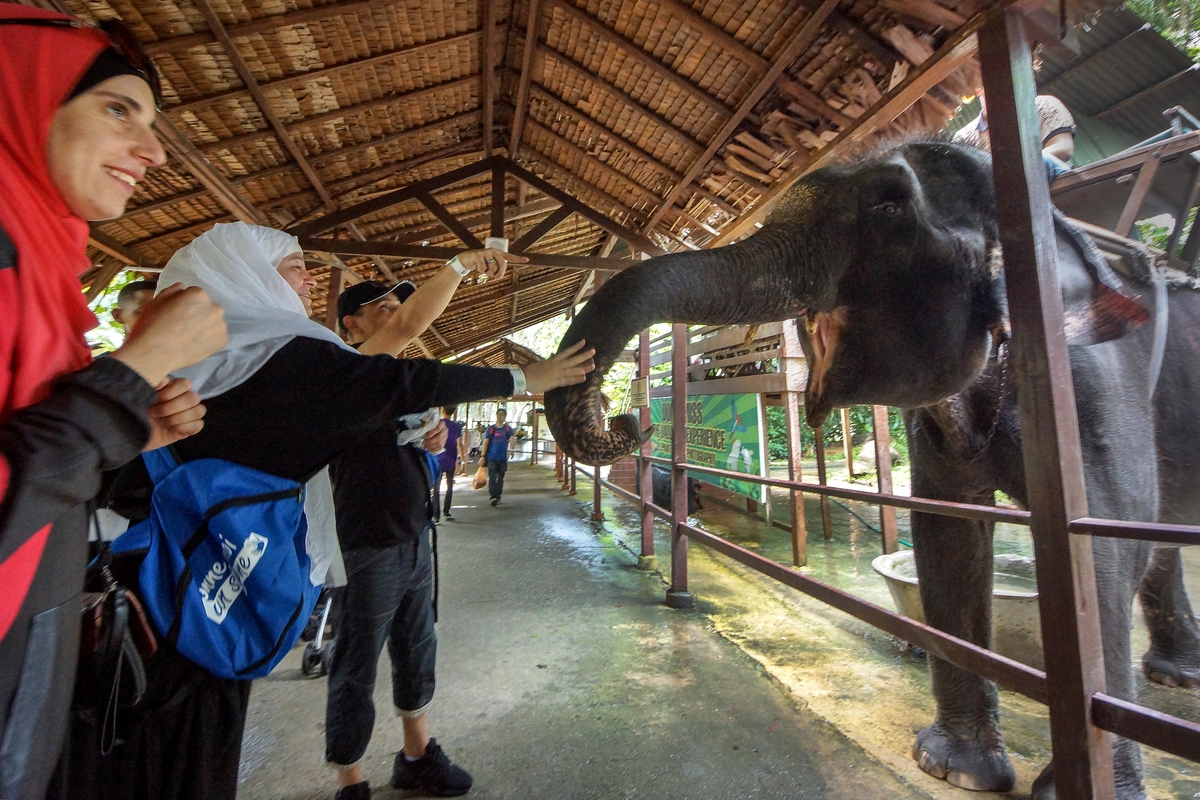 Other than that, more performances await you with the antics of well-trained parrots, cockatoos, and even a hornbill. These smart birds will certainly delight you with their quirky ways. For a true safari adventure, take a ride in a safari truck and experience the wonder of watching animals right in their natural habitat. Observe as giraffes, camels, tigers, elephants and zebras roam around freely.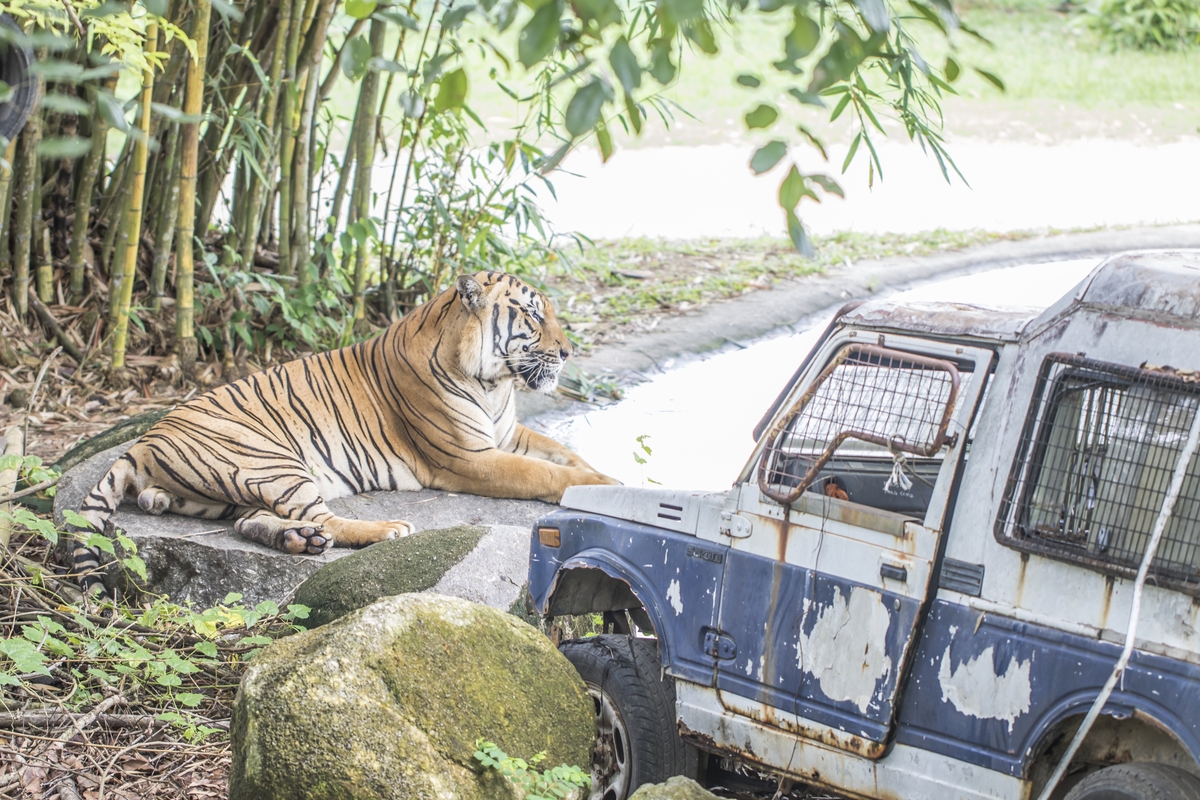 For more encounters in the wild, you can take a short trip via a motorised barge to Monkey Island. Set in the middle of a lake, here is where brown lemurs, squirrel monkeys, capuchins, tamarinds, gibbons and macaques call their home. Have a close look at these curious little creatures during feeding time.
And that's not all! A Farm House full of cute little chicks and various species of chickens and rabbits. An orangutan enclosure with a waterfall where they can freely roam. A Reptile House with fascinating reptiles and colourful amphibians. All these and more at the Safari Wonderland!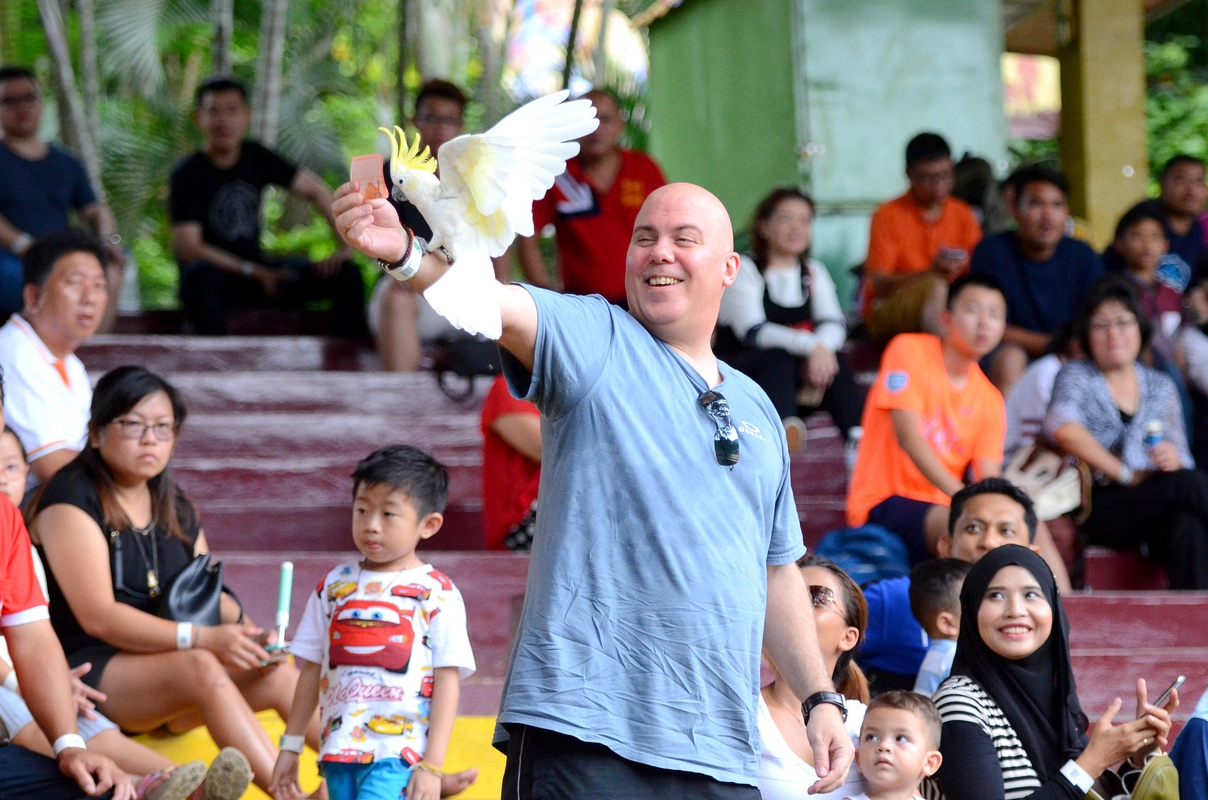 Operating Hours:
Water World
In this hot sweltering weather, it's time to cool down at the water park! In the Kids' Adventure Pool, a water playground with colourful slides, fountains, and water sprays are sure to keep them having a good time. For a fun family activity, why not have a go at the family raft ride? Swirl around down the waterslide together and have fun as you go along with the flow.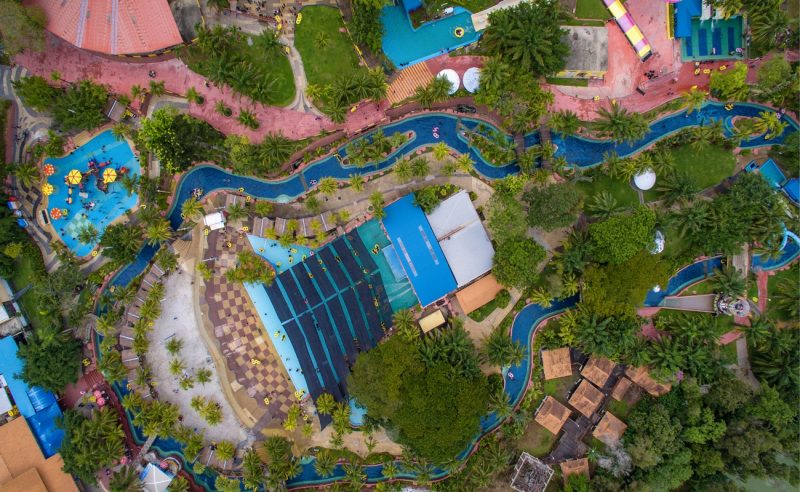 Looking for a typical beach experience? Take a long walk on the beach barefoot and feel the fine white sand between your toes. You can also sit back and relax on a beach chair as you enjoy the sound of the wind and waves. Want to relax in the water? Take a dip in the Lazy River as you bob along with the calming flow of the water in this long pool surrounding the theme park.
If you're up for some thrills, you're going to enjoy the "Big Ice Cream"! It's one of the longest and widest waterslides in Southeast Asia. Feel the adrenaline as you slip and slide down this 108-metre ride. With heights of 20.8 metres and a diameter of 18.3 metres, the swirling waters and curling slides will have you shouting for more.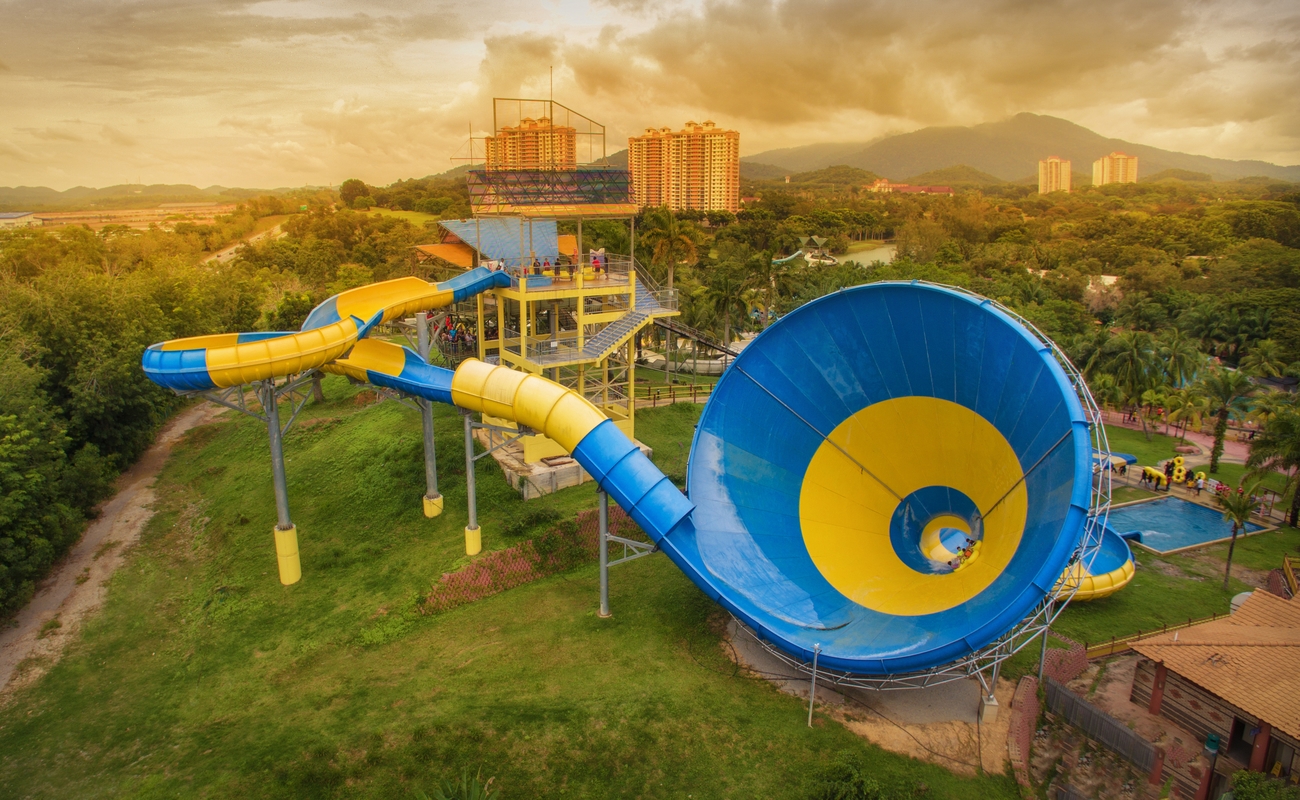 Operating Hours:
11:00am to 7:00pm (Monday to Friday)

9:00am to 7:00pm (Saturday to Sunday, Public & School Holidays)

Closed on Tuesdays except Public & School Holidays
Old West
When night falls, step into another world at the Old West. With a town of rustic buildings filled with antiques, dance along as country songs fill the air and immerse yourself in the old western experience. Watch Red Indians and Cowboys take to the streets and put on a show that's sure to excite.
Entertainment is everywhere at the Old West, with creatively themed restaurants, disco, game centre, shopping village, bowling alley, and funfair. Be wowed by the Carnival where colourful floats and a musical parade will fill the night with cheers. Excite your senses as you watch brave Red Indians and their thrilling fire-breathing act. These warriors breathe tall pillars of fire and top it all off with a fearless fire-eating performance, along with tribal ceremonial dances.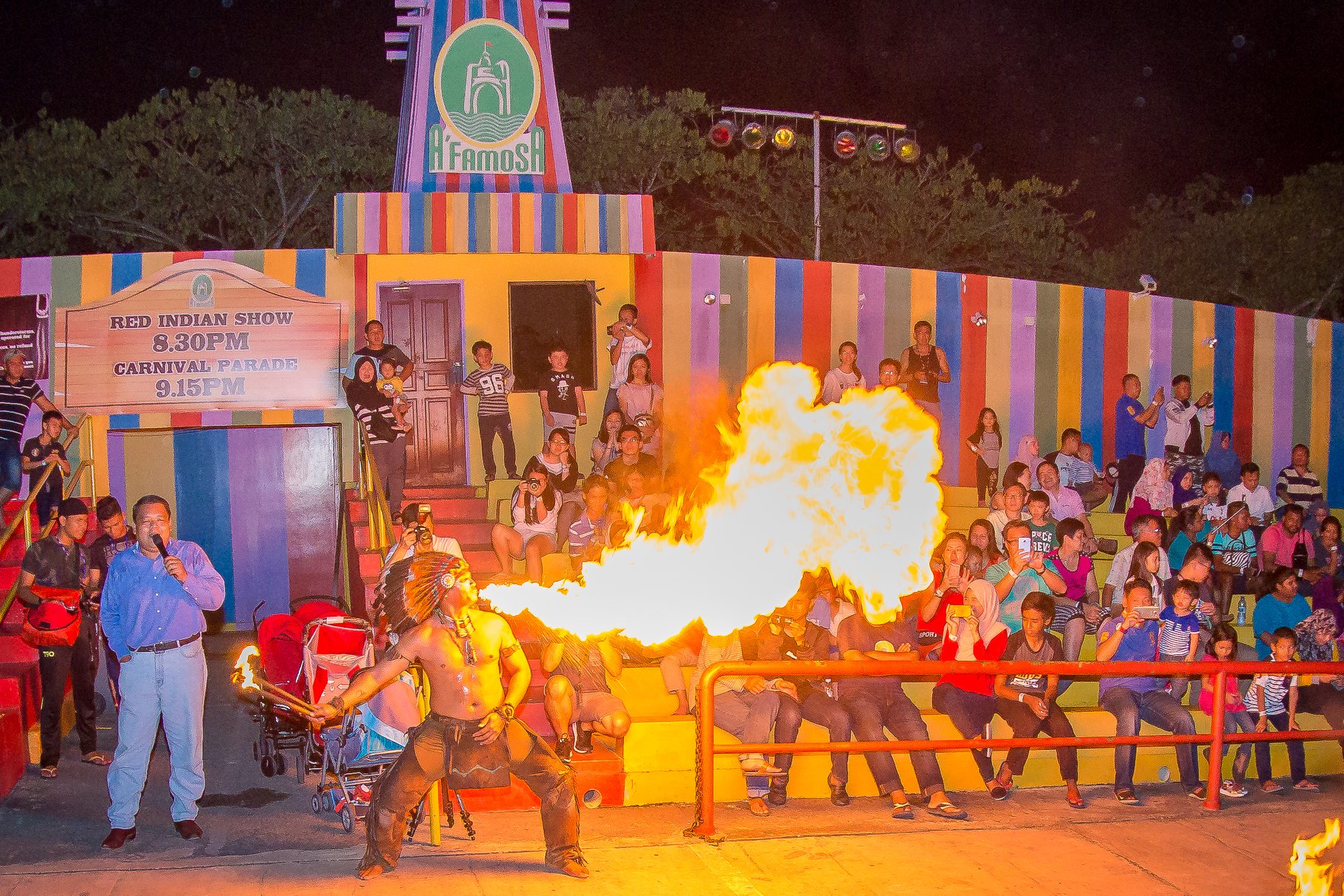 There's also a Children Theme Park where kids can go wild! Run around the park with exciting rides such as pirate boat, mini jet, choo-choo train, bumper cars, and more! They'll have the time of their lives! And when that's done, gaze up to the night sky as A'Famosa puts on the longest running fireworks show every night!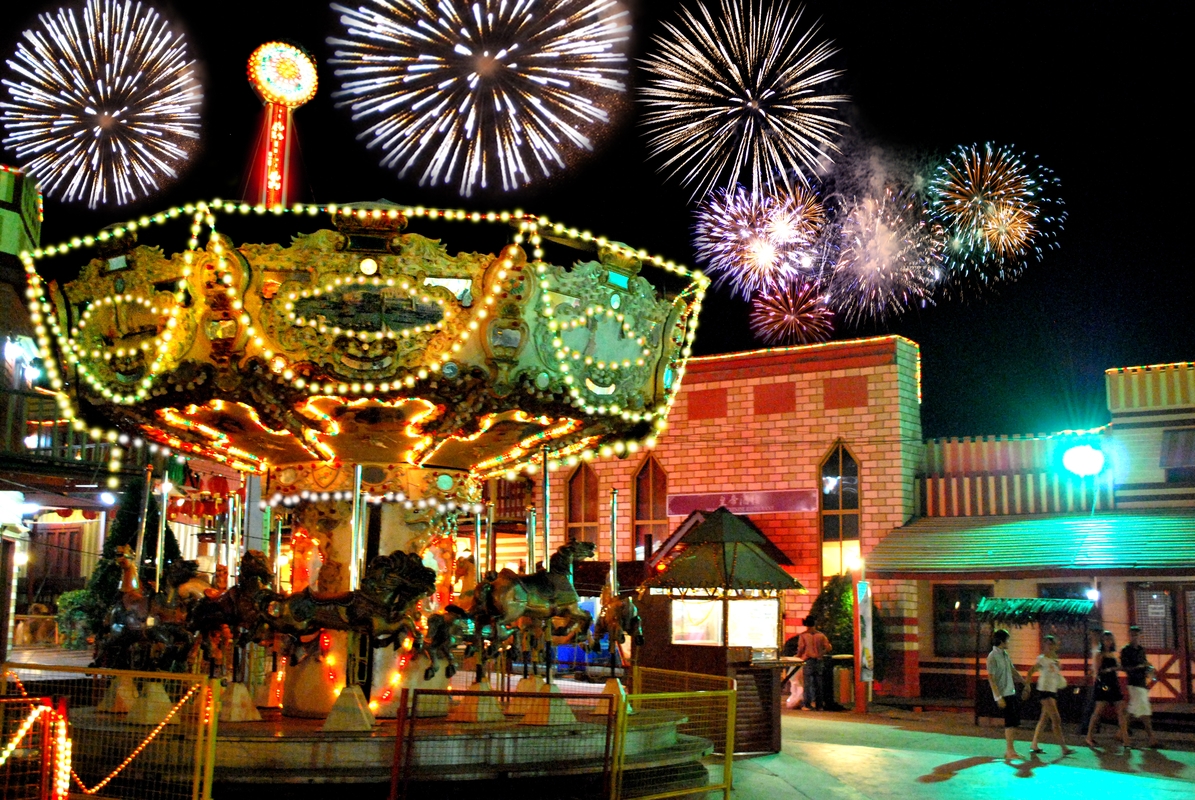 What's more, from 1st Feb to 31st Mar, a fascinating Mongolian Carnival event is taking place! Take photos in traditional outfits, ride horses and camels, and give archery your best shot! Enjoy the beautiful nighttime scenery as the village is lit up with stunning lanterns and street lights. Singers and acrobats also take centre stage as they perform Mongolian songs and amazing stunts!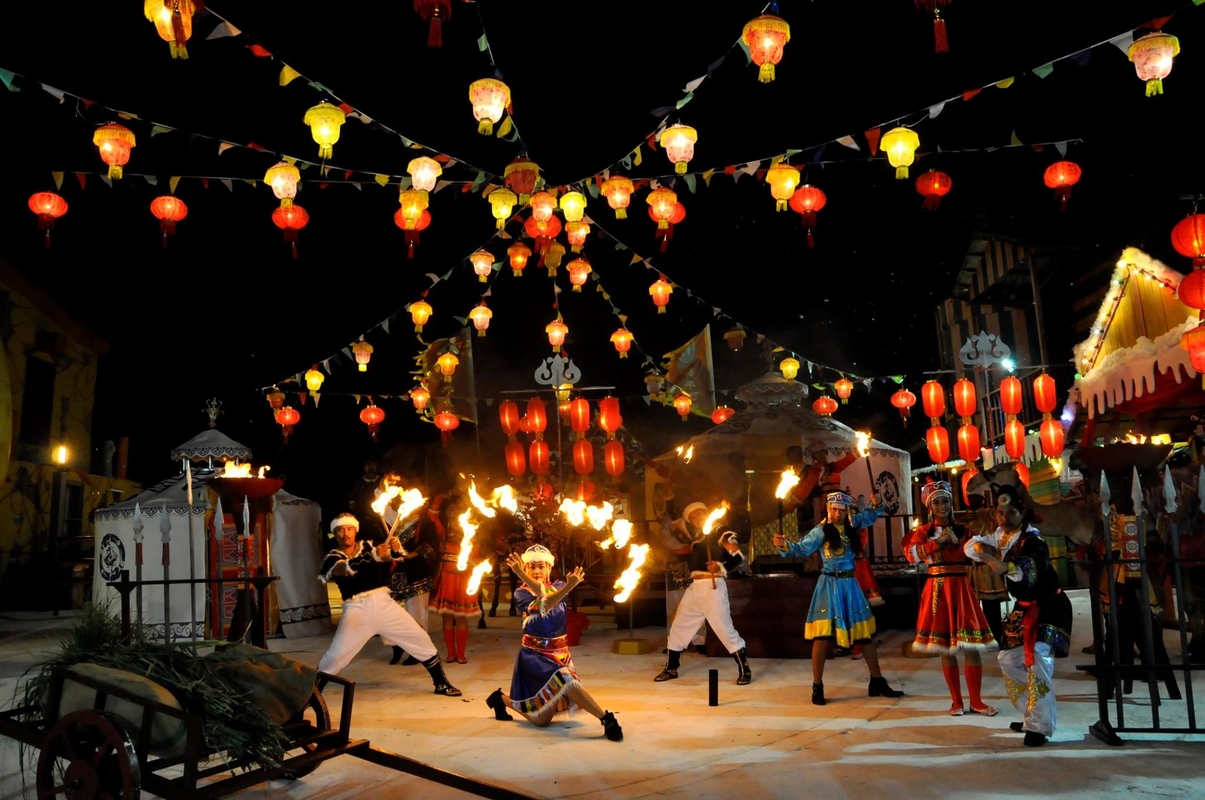 Operating Hours:
6:00pm to 12:00am

(Closed on Tuesday except the eve of Public Holidays & School Holidays)
Feeling excited? Ticket prices for these theme parks start from RM23, and you can select from the various packages to suit your needs. Simply book your tickets online here or check out the special offers available!
Freeport A'Famosa Outlet
Itching for some shopping? Get ready to shop 'til you drop at Freeport A'Famosa Outlet! There's exclusive deals every single day, full of sales galore and school holiday specials. With a selection of over 70 fashion, sport, and accessories brands, you'll have a shopping experience you'll never forget!
Getting there is easy, as there are shuttle bus services provided to pick you up at A'Famosa and drop you at the main entrance of Freeport A'Famosa Outlet from 10:00am to 10:30pm. If you prefer to go by car, then just click here for directions via Google Maps or Waze. Have a worry-free shopping experience and shop the day away!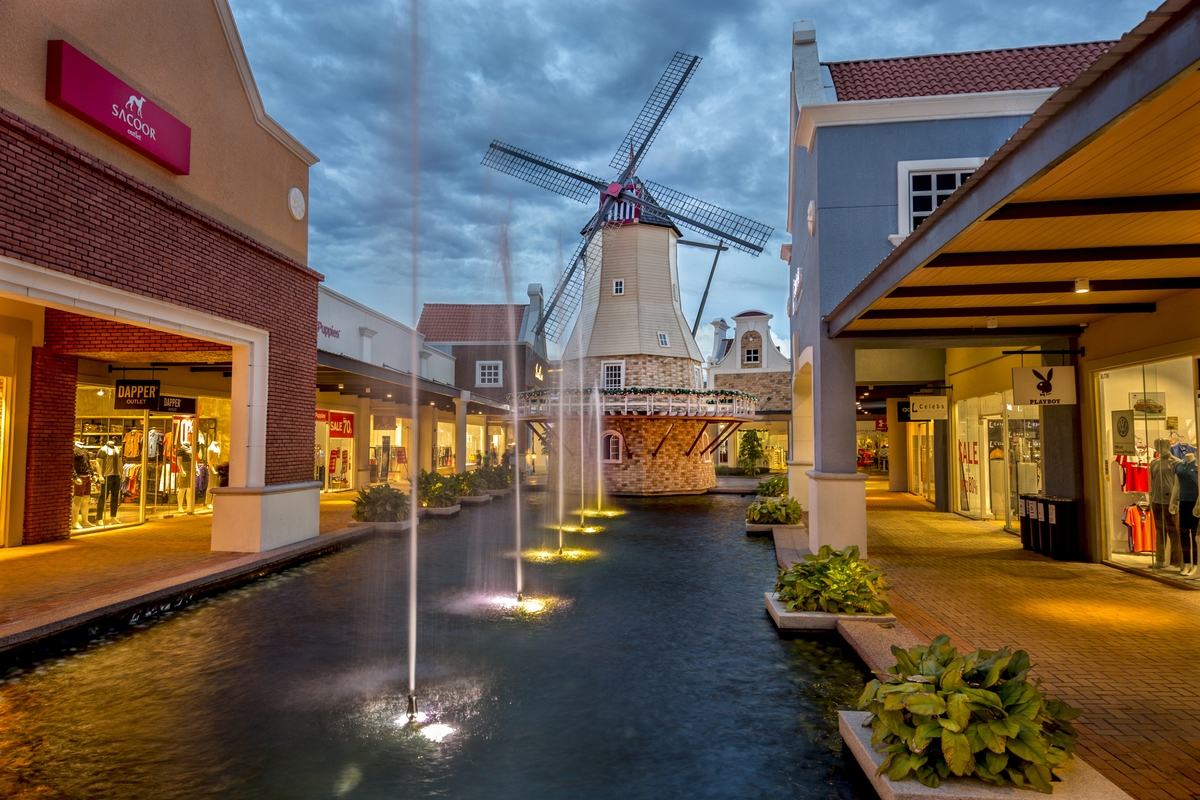 Accommodation
With all these amazing places to visit, you're sure to need more than one day to explore everything. No worries! Top-notch accommodation is available, with different aspects to suit you and your family's needs.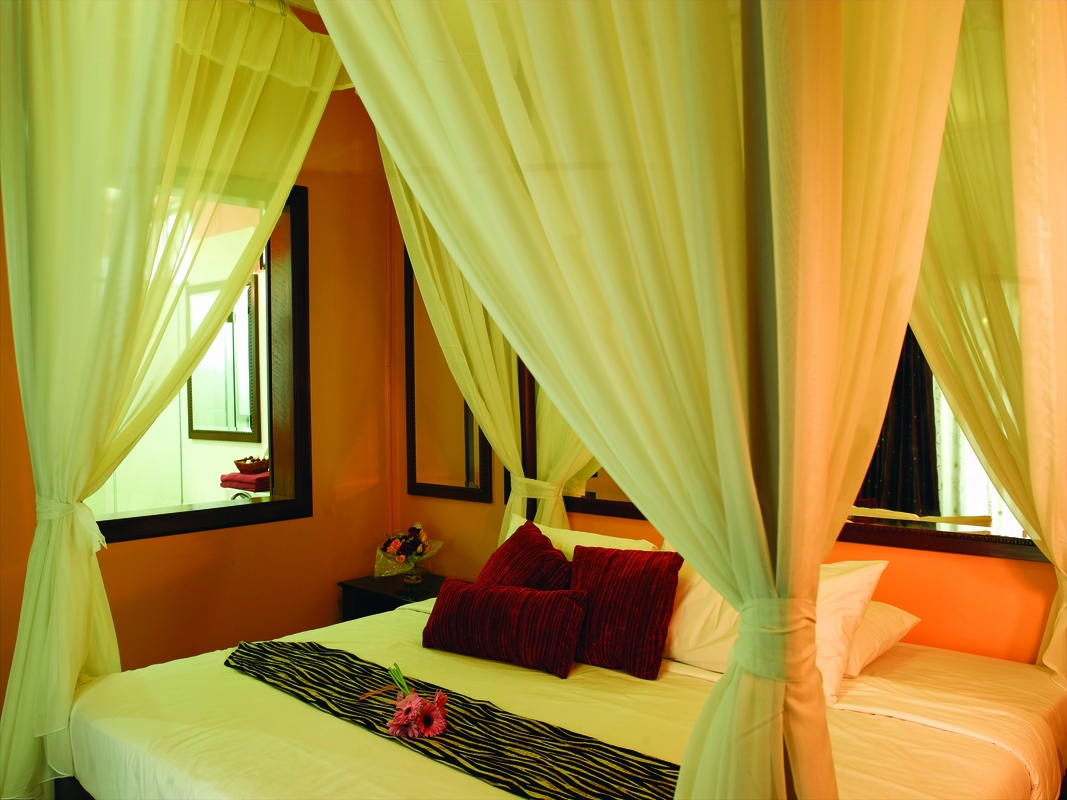 If you're travelling in a smaller group, check out the Resort Hotel or Condo Family Studio, suitable for a small family group of less than four people. The breathtaking views from the balcony are sure to fill you with a sense of wonder.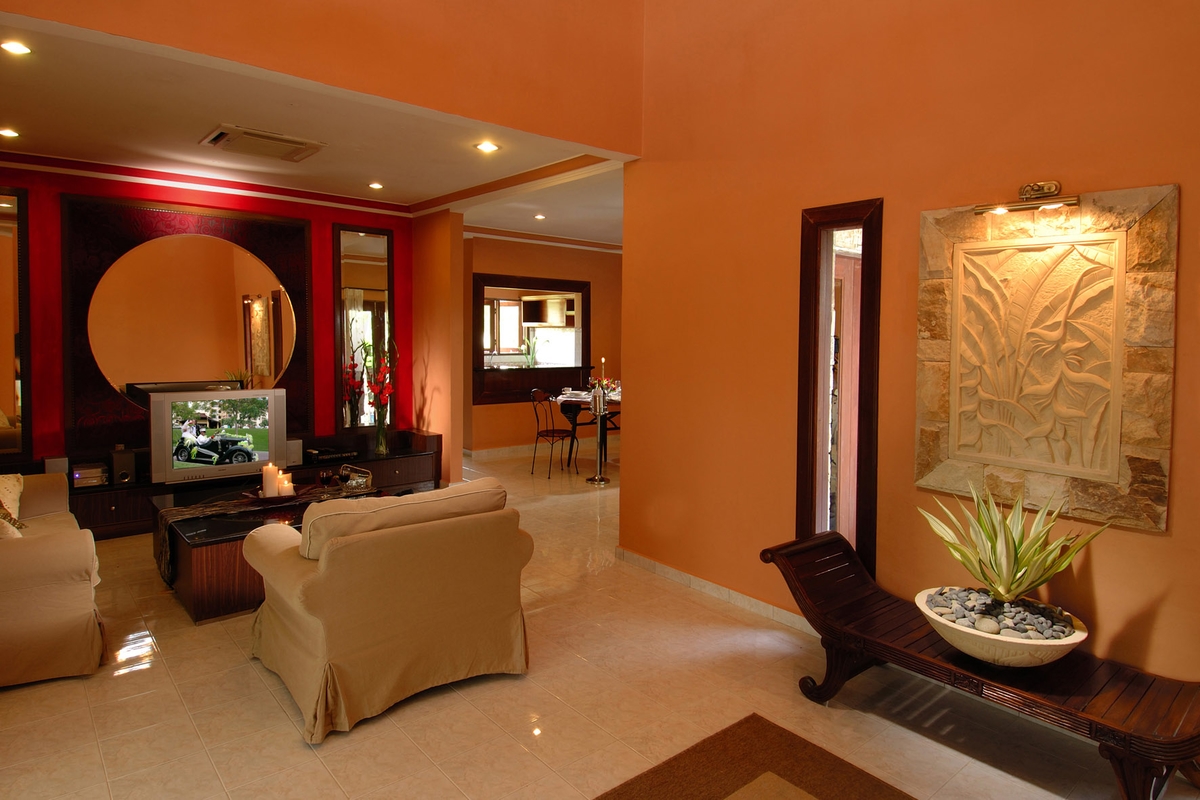 For a medium-sized group, consider the Apartment rooms that are suited for family groups within eight people. Feel the warmth and comfort of a home with its cozy decorations and simple but elegant furniture.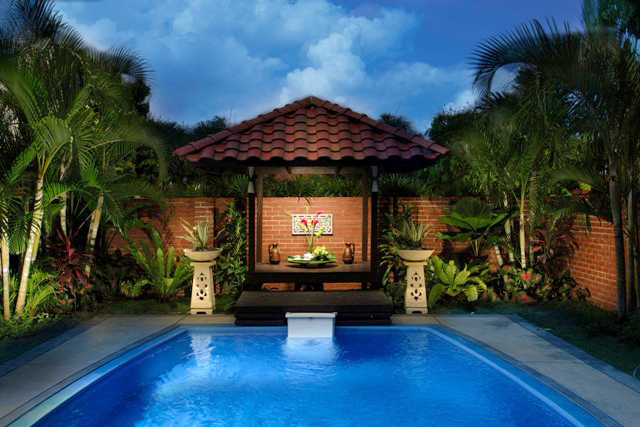 As for large family groups over eight people, A'Famosa has you covered! The Private Pool Villa is best with its wide rooms and spacious facilities. Indulge in lavish surroundings with its luxurious decor and soothing ambience.
With the wide variety of fun rides and comfortable accommodation, what are you waiting for? Book a stay now and start packing for the greatest family vacation ever! Find out more at www.afamosa.com, and get all the latest updates at the A'Famosa Resort Facebook, Instagram, Twitter, and YouTube social media pages. 
For more information about parenting and family, please visit Motherhood.com.my.