It is not uncommon for new mothers to suffer from postnatal depression. As having a baby means a permanent change in your life, it can be quite intimidating to get used to. Some mothers only realise how big of a responsibility having a child is after the baby is born and it can scare them with the fact that it is irreversible.
Here is a story of how Cindy, a mother of two daughters, suffered from postnatal depression after the birth of her first daughter.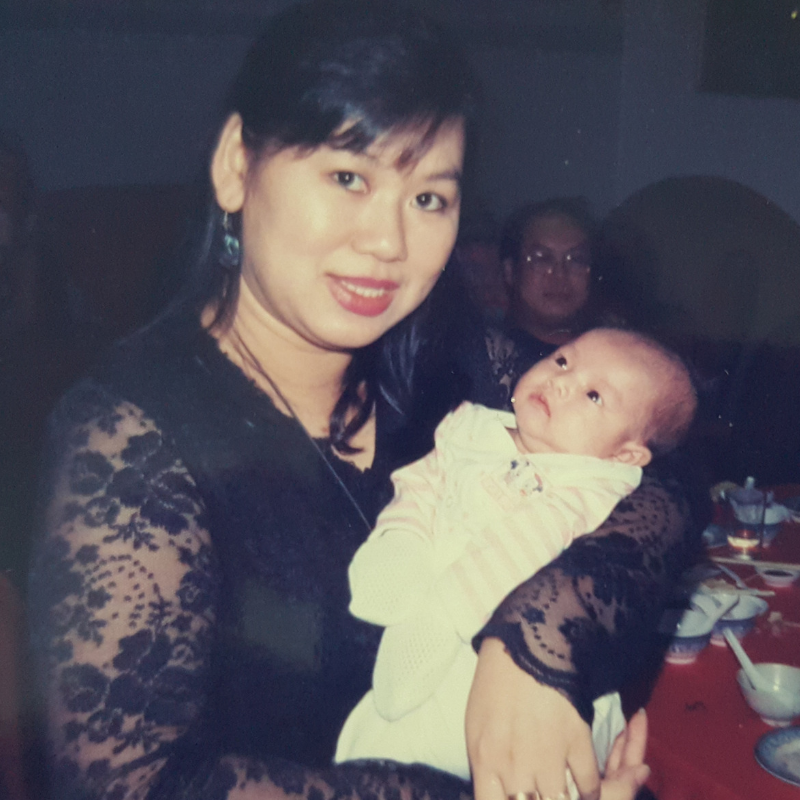 Cindy Cheong, 52
I can remember very clearly that it was after the birth of my first daughter that I went through a postnatal depression. During the first month after my daughter's birth, I was still fine as I had a confinement nanny to help me out at that time.
It all started on the second month when I no longer have a confinement nanny. When I finally had to look after my daughter by myself while my husband worked, I learned that she does not sleep but cry all night. Up until this day, I never knew what the cause of her cries was.
I made sure she was well fed, made sure her diapers were clean and that she was not having a fever or whatsoever but she would just keep crying. I have never felt more helpless and sad as I didn't know how I could help her or make her stop crying.
I remember carrying her sobbing form in my arms, feeling my heart break at the sight of my baby being so upset. Being not able to help or understand her, I cried along with her as I was so lost. My husband came home right after I gave him a call and I remember him saying this when calling his mother for help.
Mum, I need your help. I have two babies here right now, a big one and a small one. They won't stop crying, what should I do?
Mother-in-Law Saves the Day
As soon as my mother-in-law heard about the situation, she immediately offered to look after my daughter for me. Being happy and grateful was an understatement to describe how I felt at that moment. I was elated as I went back to work in peace, knowing that my daughter was in good hands and that I had one less thing to worry about.
However, all that happiness could only last so long as my mother-in-law passed away due to dengue fever three weeks after that. I felt as though all hope was gone, life felt meaningless. The fear kicks in once again as my daughter was back to being under my care again.
It stressed me out to no end as I had to work but my daughter just won't go to sleep at night. As a light sleeper, it was even worse and incredibly difficult for me to sleep at night as I was constantly being kept awake by my baby making even the slightest sounds. It put me into a constant state of anxiety having to juggle between work and caring for my baby.
I Hated Myself
I no longer knew what happiness was at that time. I was under so much stress and worry, my mind was filled with negative thoughts. I was so unhappy that there were mean thoughts like 'Why did I even give birth to you? You messed everything up for me, you ruined my life.'
At some point, I have even regretted having a child and I hated myself for feeling that way. Guilt ate me up for having such thoughts when I looked at my precious baby. I loved her so much but I was just so scared of taking care of her, I was so afraid of not being able to be a good mother.
Soon, as I learned to adapt and cope with her, things seemed to have gotten a little better. Just as I thought it was getting better, my daughter started coughing violently out of nowhere. It wasn't just any bad cough, it was so bad that she threw up everything she consumed.
My husband and I immediately took her to a doctor and we were advised to take her the hospital. She was hospitalised for three days and was luckily alright after that. My three months old baby would have ended up with asthma should we not have brought her to the hospital sooner.
5 Years Later
The incident was enough to put my husband and I into more fear, we decided to take a break from thinking about having more children. Truthfully, we were scared of having more children and just wanted to focus on our only daughter at that time.
Thankfully, we were able to find my daughter a good and reliable babysitter after the ordeal. She was taken care of while my husband and I continued working. Things were much better from then on. Soon when my daughter turned four and started kindergarten, I stopped work to become a full-time mother for my little girl.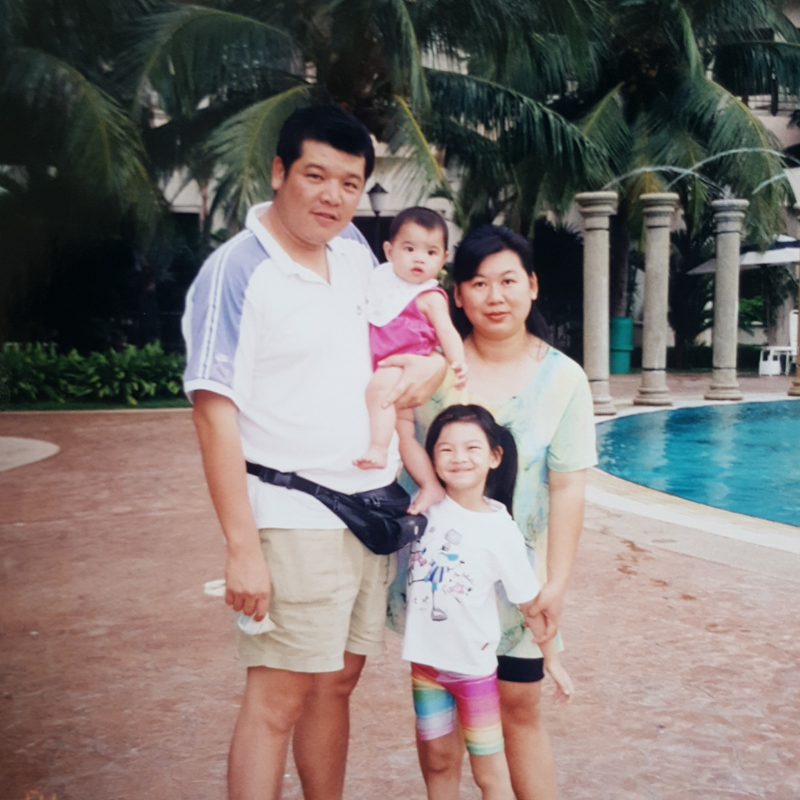 In the following year, I gave birth to my second daughter who is very healthy and was extremely easy to take care of. I was also already an experienced mother by then and things went really well. Today, I have two healthy and beautiful daughters who are now 17 and 22 and I love them more than anything in the world.
Going through the postnatal depression may have been dark and scary, but keep in mind that your children will grow up and things will eventually get better. I would also have to thank my husband for being by my side through it all or it would have taken me a longer time to recover from it.
For more stories like this, please visit Motherhood.com.my.