This long holidays, with the anticipated travelling outstation, Sunway Lagoon would like families, friends and all Malaysians to SKIP the JAM, Stay in the City and Celebrate at Sunway Lagoon.
Why? Because they have The Best Reunion Ever planned out for you. From February 1 to 19 this year, there are treats galore to ensure everyone gets a memorable and unique celebration.
Visitors can expect an array of performances and festivities such as the lively 12 Majestic Drums Show, the auspicious Prosperity for All welcome dance, Meet & Greet with the God of Prosperity, Captain Quack and Lady Quack in Chinese New Year Overlay, Sand Art Workshop, and Hua Ren Heritage Chinese New Year dance performance.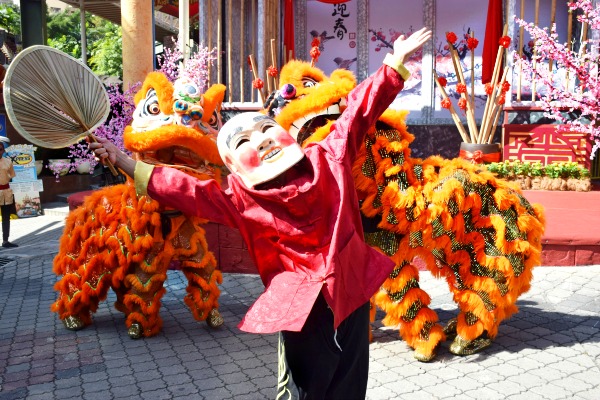 Tradition with a Twist
But the icing on top must surely be the cool and uniquely funky Hip Hop Lion Dance performance by the Kun Seng Keng Lion Dance Association. This award-winning lion dance troupe from Kuala Lumpur has garnered a string of championship titles over the years. Recently they won their newest championship title in the Southern Lion Dance International Championship held in China last year. They will be making their special appearances from 5th to 8th February. Make sure you catch them!
Catch Those Moves!
M

eanwhile, Nickelodeon's beloved icons, SpongeBob & Patrick in Chinese New Year overlays, Teenage Mutant Ninja Turtles, Dora the Explorer and her best friend, Boots will be making special appearances at the Nickelodeon Lost Lagoon for photo opportunities not to be missed.

Guests will further be mesmerized by an array of performances including the entertaining Swashbuckling Pirates Show, Sunway Lagoon's original production – The Tale of Mount Berapi & Waves of Fun, the heart-warming Latin show, as well as the Bring on the 60s Show to bring back nostalgic memories.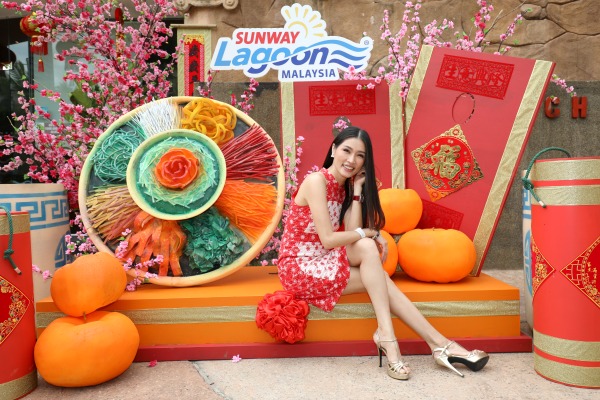 There are other in-park Reunion Promotions as well. You can collect the exclusive Captain Quack & Friends Angpau to make the best of your reunion gathering and when you're feeling hungry, indulge yourselves with the scrumptious Reunion Combo at Wagon Wheel Café, Scream Café or Zulu Kopitiam only at RM18. You can grab your Reunion Deals online.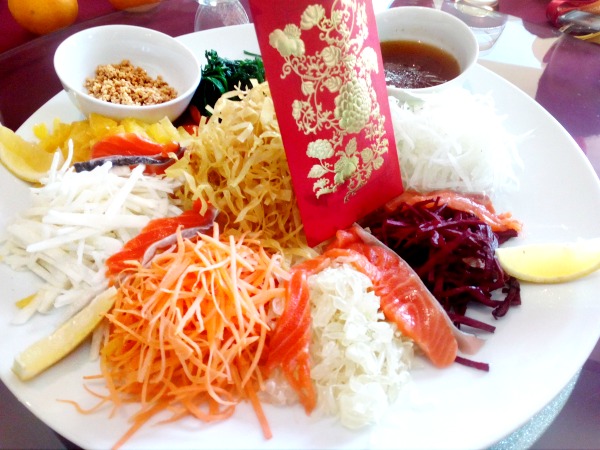 Get Free Yee Sang
Additionally, anyone planning to host a reunion or gathering session at Sunway Lagoon will receive a complimentary Yee Sang worth RM150 just by purchasing Beach Bistro's Reunion Set for six persons at RM360.
And when it's time for sweets, get a FREE Nickelodeon Lenticular cup when you buy the Reunion Sweet Treat (any ice cream) from I Scoop For You ice cream parlour at Surf Beach.
Everybody can be a winner this Chinese New Year at Sunway Lagoon.   All you have to do is participate in the Lucky Dip with a minimum purchase of RM100 at the Nickelodeon Store, Sahara Boutique and Surf Haven retail outlets. Who knows? You could stand a chance to walk away with various exciting gifts.
That's why, as Sean Choo, General Manager of Sunway Lagoon says, "It's the 'Best Reunion Ever!"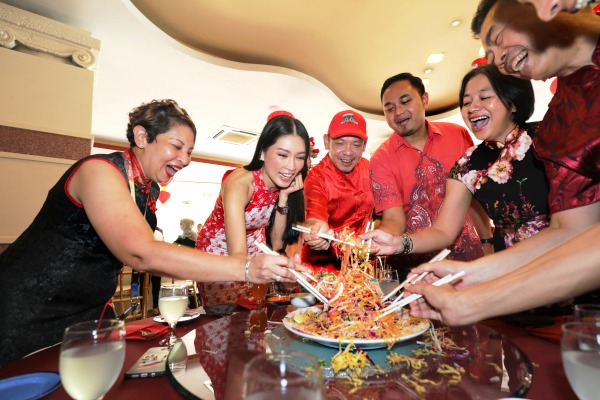 Choo, who launched this year's Chinese New Year campaign together with a bevy of friends to a press preview on January 24, says after all, Chinese New Year is all about reunions and every generation in the family will take this opportunity to reaffirm the love and respect that bind them together as a unit.
"In Sunway Lagoon, we recognise that, but this year, we are expanding it a bit further. Reunion is not just about family, it's also about friends. Sometimes you lose touch with good friends. So it's a good time to catch up with them again at Sunway Lagoon and have the best day ever."
As for food? Well, everybody needs to eat, he adds. "Might as well eat something that is affordable, interesting, nice and when they come to Sunway Lagoon, they can also have a little reunion here if they choose to.  Like we say: We have it all here!"
So, what are you waiting for? Upload your Chinese New Year special moments at Sunway Lagoon to Facebook or Instagram with the hashtags #SLBestReunionEver and #SunwayLagoonMY
For more information, please call Sunway Lagoon at +603-5639 0000, visit www.sunwaylagoon.com or connect to www.facebook.com/SunwayLagoonMalaysia.