Getting married at 36 was a little later than expected for national singer, Jaclyn Victor. This month, we have invited Supermom Jaclyn Victor to share her experiences on motherhood and how she manages to juggle between kids and her career. Blessed with two kids, Jonah and Molly, her whole world changed after the arrival of her two beautiful children.
Who doesn't know this singer right? Blessed and gifted with a powerful voice, she also has a very humble yet charming personality, Jaclyn Victor didn't hesitate to share how it felt like to be a working mom, and how it affected her life.
How did Jaclyn Victor become a singer?
"Singing is like breathing, when you breathe, you don't think about it right?". It wasn't until she was in Standard 4 or 5, when her friends started pointing out her incredible singing talent. Her love and passion for singing then motivated her to continue pursuing it as a career, even winning her the title of Malaysian Idol.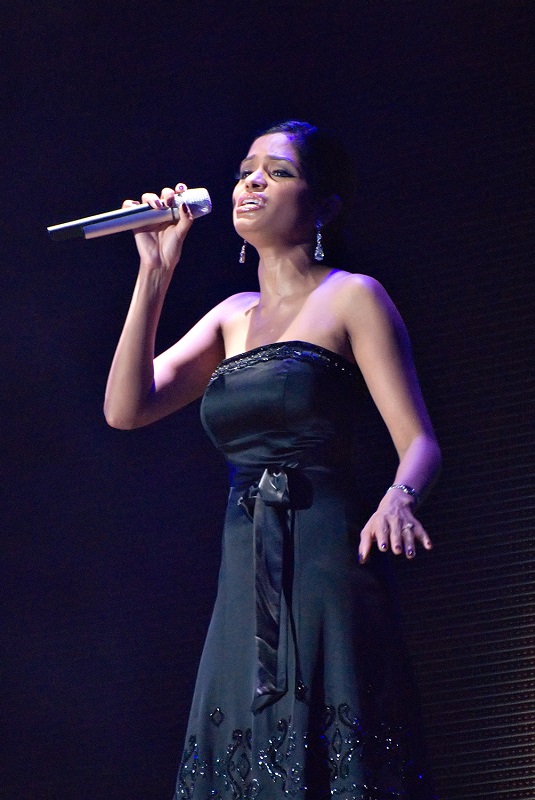 Married at 36-year-old
Jaclyn Victor got married at 36, to her beloved husband Shawn Rivera, a singer from The States. Due to their late marriage, they didn't wait to have a baby because as everyone knows, being pregnant at 30 and above is quite risky even though they were both healthy. She was thrilled when she found out that she was pregnant because, she said even though she worked out and her husband had quit smoking a year before, one just never knows.
On her pregnancies
It is normal for celebrities to have their lives be exposed to the public limelight. However, Jaclyn Victor always made a point to keep her pregnancies private for as long as she could in order to ensure that it did not interfere with her career.
Because she kept her pregnancies in private, it didn't really affect her career life except for one incident. It happened 3 weeks before the delivery of her first child, while she was still actively singing. The management of the Gig said that they didn't want to be responsible should anything happen since she was heavily pregnant, so they declined her.
Give and take
Having an amazing husband is a blessing for Jaclyn when her lifesaver husband gives so much in helping her to juggle between family and career. Shawn Rivera, who works from home, offers Jaclyn more time to manage her career after the arrival of their wonderful children.
Her Advice
"Women and mothers are superhuman beings."
"You shouldn't beat yourself up; you shouldn't be hard on yourselves."
Curious about what other advice she has for all the moms watching? Watch the full video below!
To hear what all of our Supermoms have to share about their own motherhood journey, click here.
For more parenting tips and tricks, and to get the best prices on baby products, click here.