Being a working mom is not easy and it's indeed a very challenging life. Having to juggle between your husband, kids and living this busy lifestyle, and maintaining your career is not an easy feat. It is so much different from the life before motherhood. For this month's Supermom's episode, we sat down and talked with Siti Sarah Raissuddin, a Malaysian singer and got her to share her own experience with motherhood.
Blessed with a beautiful voice, at first, Siti Sarah Raissuddin thought that the gift that she possessed was just a hobby, but little did she know that it is more than a hobby; it is life. She also stated that she loves expressing her feelings in her songs. She believes that is what motivates her the most.
She met her beloved husband, also a very famous celebrity, Shuib, at a program named Gelak Khas, and from there they started to be friends but according to her, there is still no feelings developed at that time. The feelings come after that which they agreed to tie the knot, not long after being friends.
About her pregnancies
It is normal for moms to have mixed feelings when they found out that they are pregnant and it was the same thing with Siti Sarah. At first, she could not explain what she felt but was mostly excited, shocked, as well as speechless. But one thing she remembered the most was her husband's reaction towards that matter. Shuib called almost everyone, one by one after he found out about the pregnancy.
She gained weight during the second trimester and lost her self-confidence as her skin became darker, which really affected her confidence.
But, that is nothing compared to losing her voice after delivering her first child.
She lost her one and only instrument; her magical voice. What made her even more depressed was that she could only talk and couldn't sing at all.  This continued with the second and third children, and that made her wonder; should she start practising basic singing? After all, she didn't want to give up on her passion.
The most challenging part was… breastfeeding.
Breastfeeding is not as simple as you think, she said. For Siti Sarah, breastfeeding requires a lot of patience and is a big responsibility. Since she has chosen not to give her children formula milk, she has to make sure that her babies get enough food through breastfeeding; and that makes breastfeeding the most challenging part for her.
NO means NO, that's what she teaches her children.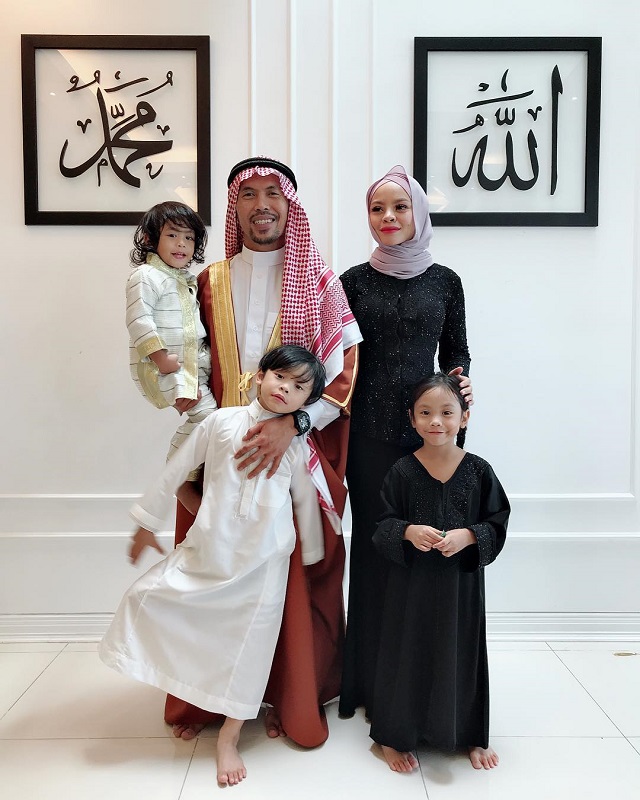 She also highlighted that as parents we should be strict and let the children know how to accept our decisions without any question. That's what Siti Sarah and Shuib practice to teach her children to respect them both, but, she also spoils her children in a good way. Although sometimes both of them disagree with each others' ways of teaching, they will talk in private about that and not discuss it in front of their children. Like she said, by doing that, their children know that parents are always right and they should listen to their parents, by hook or by crook.
Curious about what other advice she has for all the moms watching? Watch the full video below!
To hear what all of our Supermoms have to share about their own motherhood journey, click here.
For more parenting tips and tricks, and to get the best prices on baby products, click here.