Do you know that there is a new indoor playground in town? Officially launched in the first week of December 2018, Superpark Malaysia is a giant indoor activity park from Finland, which suits all range of ages! If you thought it would be just-another-indoor-playground for the kids, you are wrong!

Friendliest, All-in-one Indoor Park.
Originating from Finland, SuperPark Malaysia is located at the heart of Kuala Lumpur. Boasting a 40,000 square foot site, it offers over 20 fun, healthy and energizing activities under one roof at Avenue K Shopping Mall! Furthermore, this indoor playground is not only for your kids but also for the adults. So we can have fun together with our little ones.
26 Super Fun Activities:
Move with joy in the new SuperPark Malaysia

Move with joy in the new SuperPark Malaysia, an all-in-one indoor activities park from Finland!Have a blast in the Adventure Area, Game Arena and Freestyle Hall with family and friends.Coming soon – keep your eyes peeled to our page for more info!#SuperParkMY #SuperPark #SPRPRKMY #SPRPRK #indooractivities #indooractivitiespark

Posted by SuperPark Malaysia on Friday, October 12, 2018
There are over 20 activities that you can do here – Adventure City, Skate & Scoot World, Superball, Superhoop, Kids Gym, Sliding Mountain, Super Pinball, Ninja Track, Street Basketball, Flying Fox, Air Hockey, Pedal CAr, Disc Gold, Ice, Super Bowling and so much more!
Though most of the activities suited better for the kids, adults and older kids can also enjoy these activities. To add more to the fun, SuperPark Malaysia has three theme areas – the Adventure Area, the Game Arena, and the Freestyle Hall.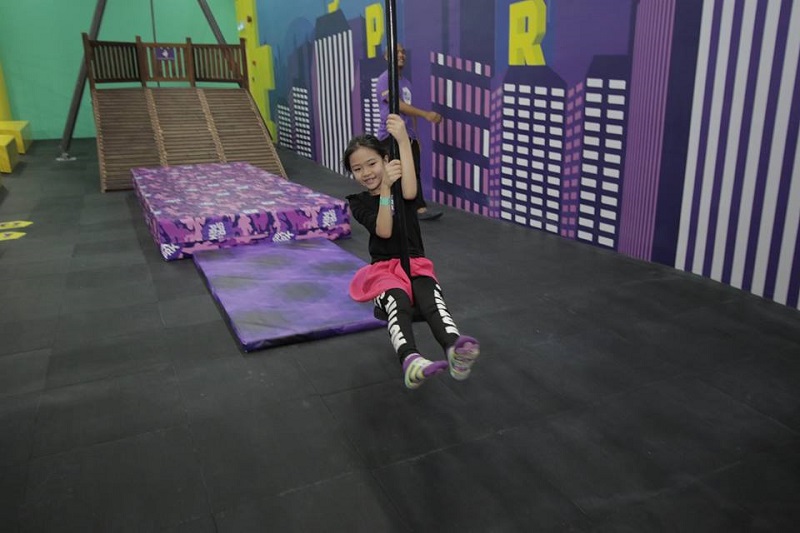 This area offers exciting activities for younger children and parents. You and your children can play iWall, which is an interactive parkour game, the thrilling Flying Fox, and have fun at the Tube Slide. For toddlers, they can have fun at the Kid's Gym, playtowers at Kid's Adventure City, Pedal Car track and many more!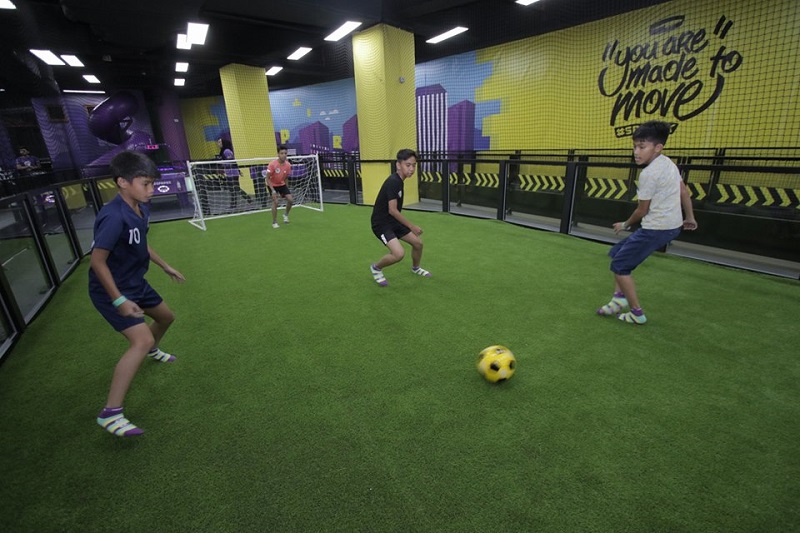 Kids and youngsters will surely love the Game Arena! In this area, your kids can play Baseball, hone their jump shot at Street Basketball, or compete with Robokeeper, who is an AI goalkeeper.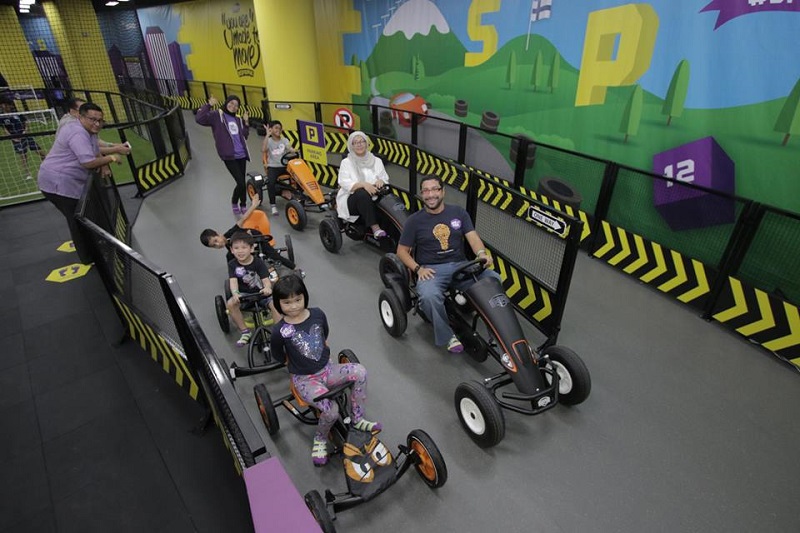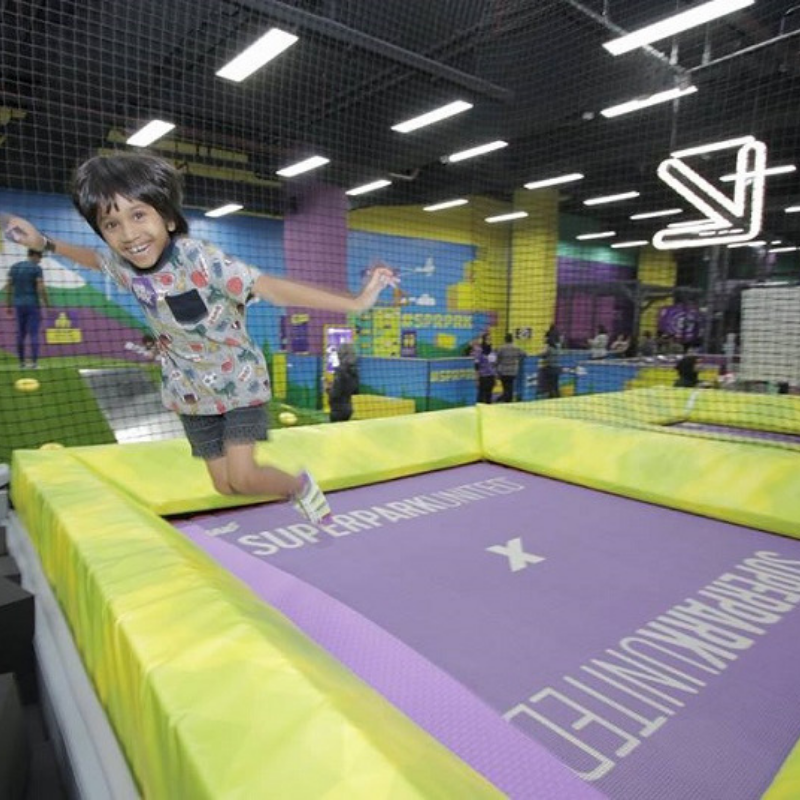 Teenagers, especially climbers will love to challenge themselves with SuperClimb (tailor-made fun climbing concept), Ninja Track, Skate and Scoot World, Trampoline Platform, and so much more! Sounds exciting right?!  Although the activities may sound dangerous, you will be surrounded and guided by experienced staff, with many being certified coaches. A plus point is that the premise of SuperPark is safely protected from rain, pollution, and bugs.
Skate through the Rink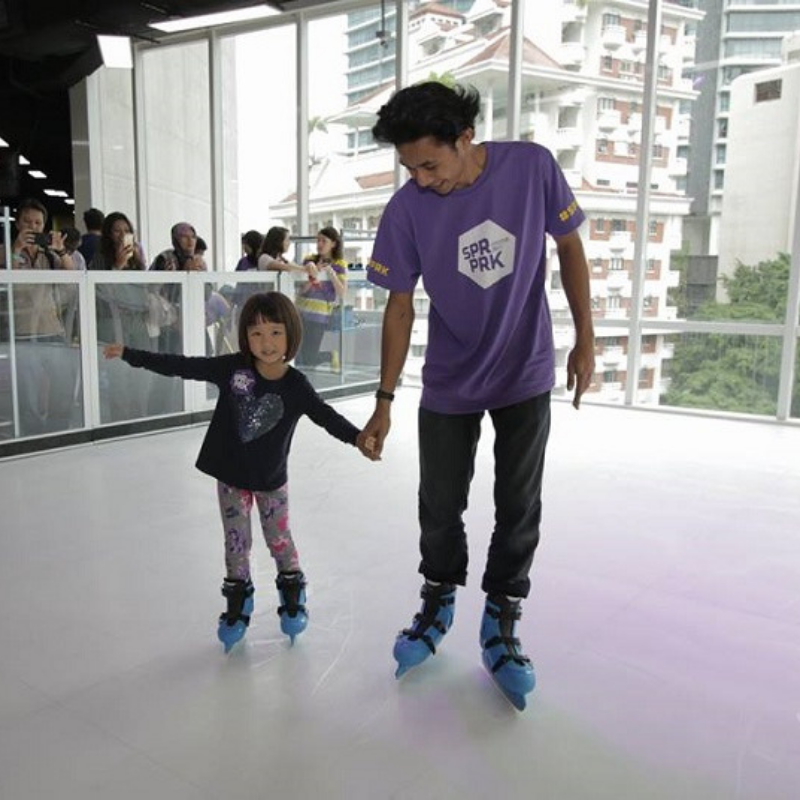 What's more special about SuperPark in Malaysia is their Skate Rink! Exclusively made for its branch in Malaysia, the 2,500 square foot skate rink is made from artificial, 100% recyclable and non-toxic synthetic ice that is quality and environmentally certified. Let your kids skate like a professional without fear as it is safe enough to walk on without fear of slipping!
If you are curious to have extra fun with your kids this school holiday, the ticket prices start at RM30 per person and you can get an all-day pass starting at RM50.00.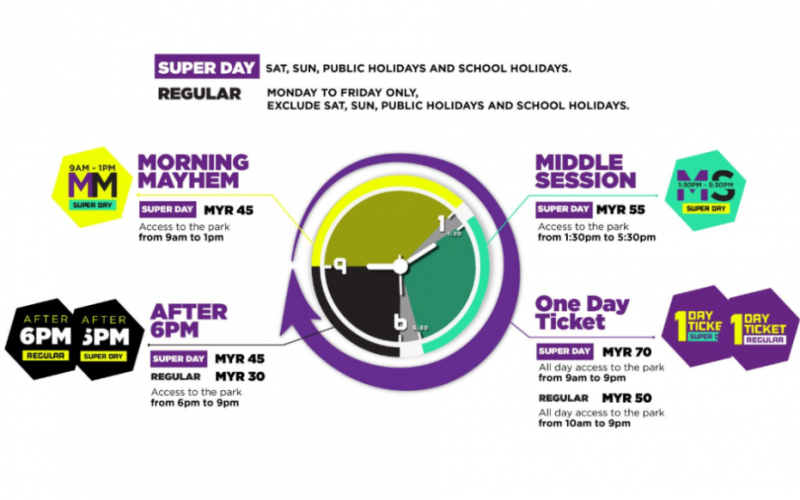 SuperPark Malaysia
Level 4, Avenue K Shopping Mall,
Jalan Ampang, Kuala Lumpur.
Opening Hours:
Monday-Friday: 10am-9pm;
Saturday-Sunday, Public Holidays & School Holidays: 9am-9pm

Check out these fun activities at SuperPark via their websites and get the latest information on their Facebook page today!
For more cool parenting tips and events, visit Motherhood.com.my now.