The government has allocated RM20 million for 359,065 registered e-Kasih members for phase one of the Suri Incentive programme (i-Suri) to be launched next week, as part of Pakatan Harapan's Ten Promises in 100 days.
From the registered members, housewives make up the majority (221,980), followed by widows (98,536), divorcees (28,116) and single women (10,433).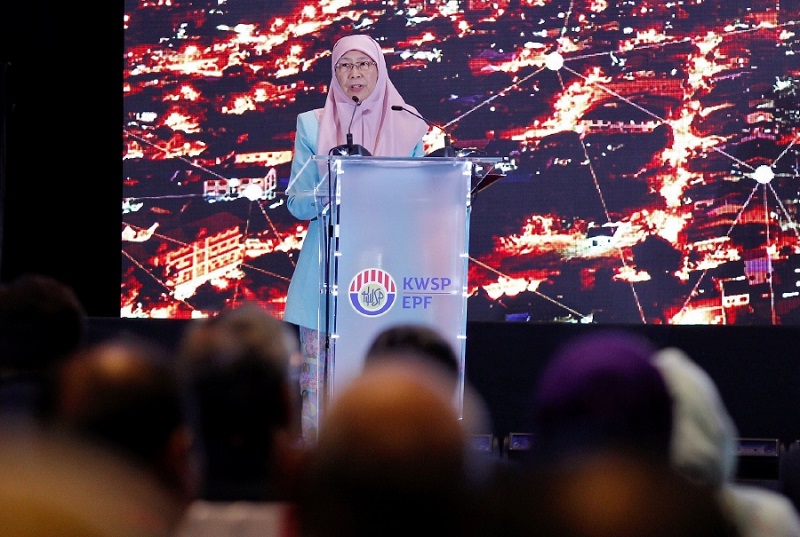 What is SURI Incentive?
Suri Incentive is the first phase of the Employees Provident Fund (EPF) for housewives programme. The government will reward RM20 million to housewives, according to Wan Azizah.
The first stage will kick off on Aug 15 till year-end, and the target is at only eligible recipients in the e-Kasih database,
Wan Azizah said at a press conference in conjunction with the EPF International Social Security Conference 2018, yesterday.
The SURI Incentive Programme which enables housewives to gain access to quality social security and enhanced income security will be implemented in three phases,
DPM added.
Semoga dengan pelaksanaan Skim KWSP untuk suri rumah ini dapat mewujudkan jaringan keselamatan sosial dan mengiktiraf peranan kaum hawa. pic.twitter.com/qFNC5vgy5E

— Dr Wan Azizah Ismail (@drwanazizah) August 8, 2018
SURI Incentive dedicated for DPM's mother
This brilliant DPM's brainchild; the Suri Incentive is dedicated to Datin Mariah Khamis, her mother.
The pension programme also is known as (i-Suri) for housewives, which will see its first phase roll out on Aug 15, is a shining tribute to Dr Wan Azizah's mother, who was a housewife.
My mother just had a basic education, but she tirelessly pushed her children to study hard for a better life. This Suri Incentive programme is my tribute to her,
she said during the launch at a hotel here yesterday.
The First Phase
The initiative would be executed in three phases, with the second phase targeted to begin early next year and the third in early 2020, said Wan Azizah, also the women and family development minister.
The first phase will enable members to save a minimum of RM5 monthly into their Employees Provident Fund (EPF) account, upon which the Government will chip in with a monthly contribution of RM40.
The target group of phase one consists of married men (for their wives), single mothers, widows, divorced women, and single women registered in e-Kasih, a poverty programme for those in the Bottom 40 (B40) category,
said Dr Wan Azizah after launching the programme at a hotel here on Wednesday (Aug 8).
For more parenting tips and tricks, as well as the best promotions in baby products, visit Motherhood.com.my now! Share with us in the comments what you would like to read about next!