Parents who are familiar with Robocar Poli, PJ Masks and LOL Surprise! thanks to their children can now head to Sunway Putra Mall from 9 – 18 Nov 2018 to have a rolling good time.
We've got the activities down to a pat – scroll down to get the low down on Surprise Wonderland at Main Concourse, Ground Floor: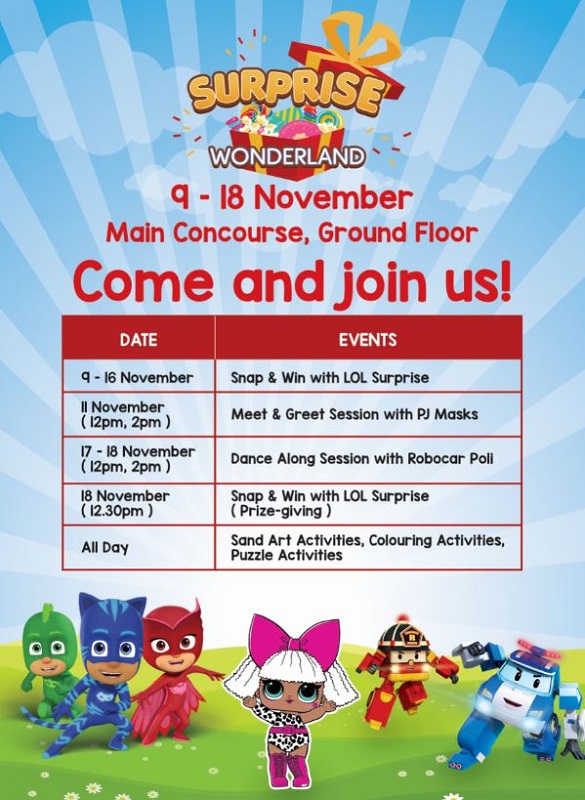 Meet and Greet the PJ Masks superheroes
Date: 11 Nov
Time: 12pm & 2pm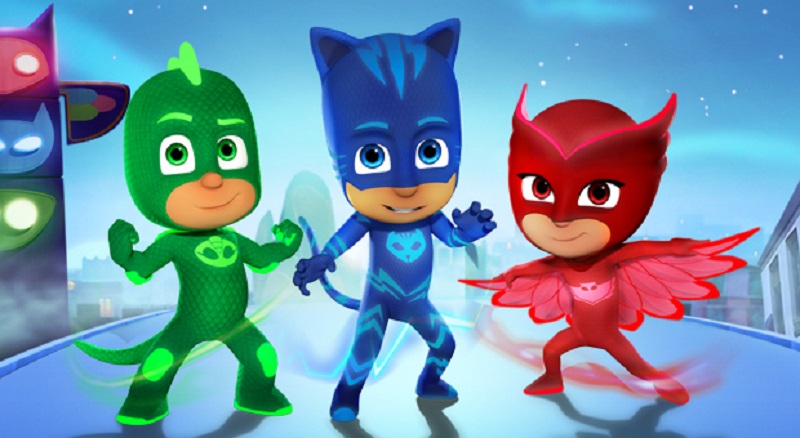 If you catch yourself humming PJ Masks' song while doing chores around the house, you know you picked it up because your kids are watching their favourite superheroes all the time. Be a cool parent and bring the kids to meet the incredibly fast Catboy who has an amazing hearing ability, clever Owlette who keeps her owl eyes on baddies and is not afraid to send them flying, and the agile Gekko who is a master of camouflage and has the ability to travel underwater.
For Putra Junior Club members, you get the special privilege to be on the "Express Lane" when you flash your membership card!
Dance Along with rescue team Robocar Poli
Date: 17 & 18 Nov
Time: 12pm & 2pm
Feel the vibes of Broom Town and dance along with Poli, the wise police car and Roy, the thoughtful fire truck. Here's a tip from us – make sure your phone is charged and bring a power bank along to record your kids dancing along with their favourite characters. Keep recording because that stuff is gold to blackmail your kids into doing chores and keeping their grades up when they grow into angsty teenagers!
Snap & Win with LOL Surprise!
The highlight of Surprise Wonderland has got to be the "LOL Surprise!" characters scattered at Main Concourse, Ground Floor, and the titular contest!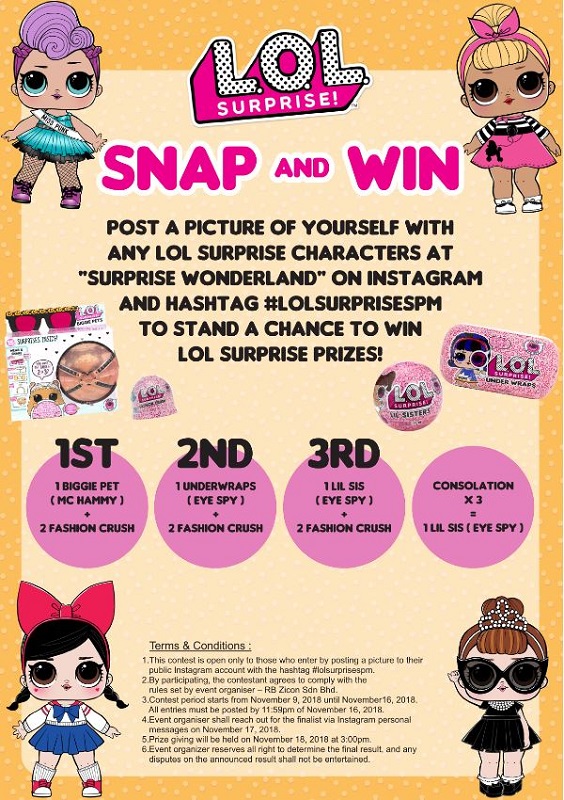 For the uninitiated, LOL stands for "Little Outrageous Little", and it has found its way into many of the hottest Christmas gift lists in 2017. The joy in unwrapping these babies are heavily chronicled on the web and it has captivated the young and old endlessly. LOL Surprises! comes in many layers and unboxing can often take hours – talk about determination and focus!
Be in the running to give MC Hammy, Eye Spy or Fashion Crush a forever home by Instagramming a picture of your child with any LOL Surprise! characters appearing at Surprise Wonderland. Don't forget to include "#lolsurprisespm" in your post, and set your Instagram account to public.
Shortlisted entries will be notified on 17 Nov to attend the prize-giving ceremony at 12.30pm on 18 Nov.
Fun All Day, Every Day for FREE | 9 – 18 Nov
 The fun and excitement continue all day long at Surprise Wonderland.
Improve your child's fine motor skills and hand-eye coordination at the sand art corner. Let them express their creativity through colouring activities or challenge their grey matter with 9 x 9 cube puzzles. Create lasting memories of you and your little ones learning and playing together at Sunway Putra Mall.
Get Your Back to School Merchandises Here
Various merchandise from Hello Kitty, Robocar Poli, PJ Masks and LOL Surprise! are available at Main Concourse, Ground Floor. Get free Tobot Premiums with purchases above RM80 on Tobot items, or free Robocar Poli Premiums with purchases above RM80 on Robocar Poli items.
Like what you see at Sunway Putra Mall? Sign the kids up for "Putra Junior Club" to receive invitations to fun activities/events, and attractive offers and discounts on selected outlets. Register at Concierge Counter on Level G now!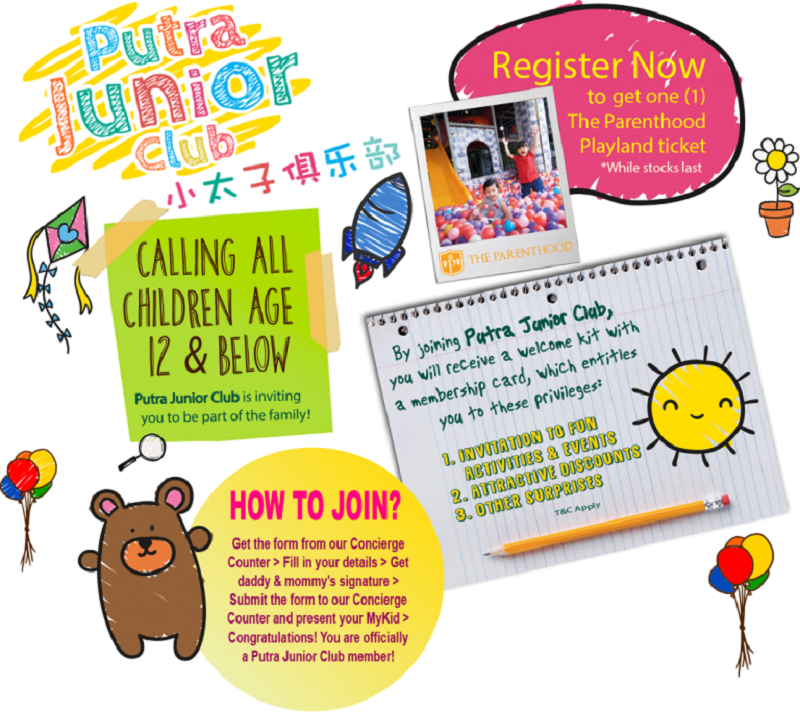 By the way, we love that Sunway Putra Mall's baby rooms* are equipped with Cuckoo water dispenser for added convenience. That's a major brownie point in our book!
*excludes Level 2, 5 and 6.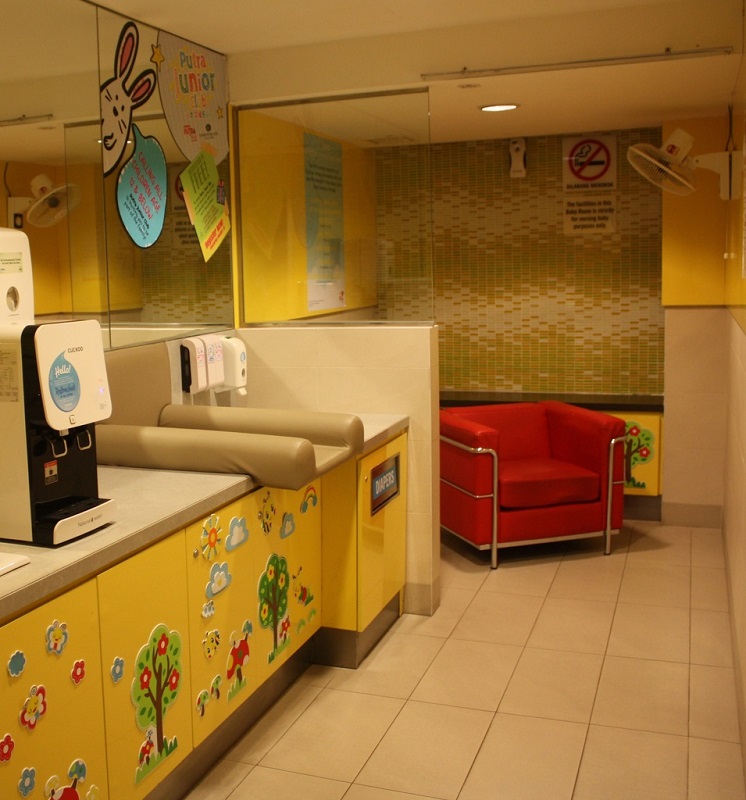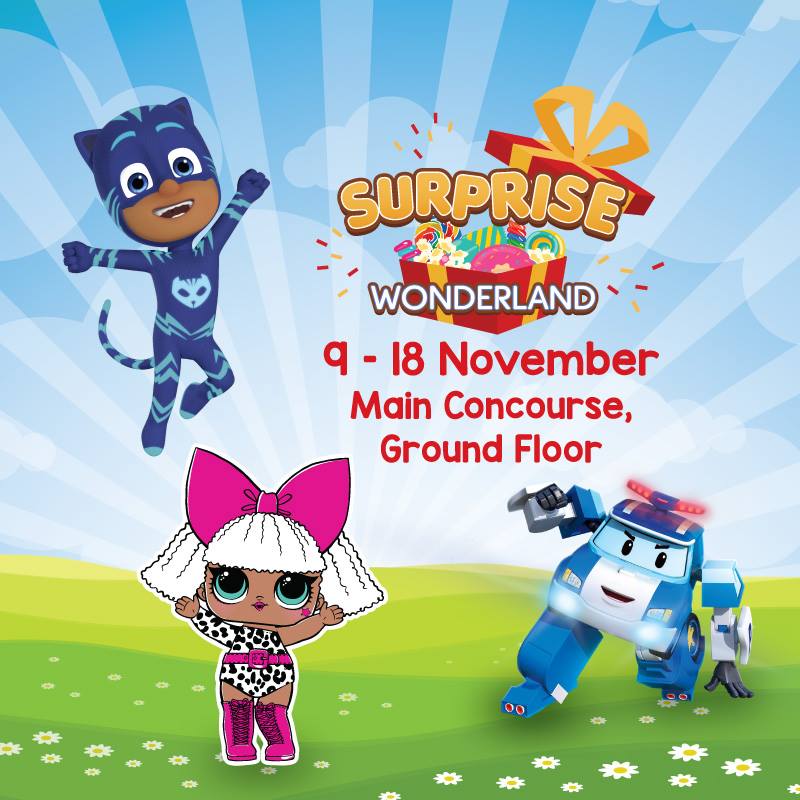 Get the latest updates about the event from Sunway Putra Mall's Facebook and Instagram today!
This story was sponsored by Sunway Putra Mall.