Women are known to crave all sorts of foods during pregnancy. While  some fortunate few may be able to boast of cravings tomatoes, spinach, guavas, oatmeal porridge or healthy whole meal crackers,  most have visions of chocolate chip cookies,  ice cream sundaes and ice-kacang flashing around in their minds.
While there is no harm in occasional indulgence, the desire for sugary, fatty foods can sometimes get too tempting and difficult to resist. Its most important to keep in mind about your health and that of your unborn child, hence at times, it would be in your best interest to keep cravings in check. This is especially so if you happen to have  type 1 or type 2 diabetes, or gestational diabetes.
However, you do not necessarily have to be totally deprived. There are means and ways to lessen your cravings and replace it with an alternative, healthier diet. Here are some suggestions.
Have a hearty breakfast.  By starting the day right, you'll be less susceptible to midmorning hunger pangs which usually ends up in unhealthy snack attacks. A lovely, healthy combination would be an egg ( either hard boiled or poached), a piece of fruit, half a whole-grain bagel or muffin and a glass of skim milk or soy milk.
If you can't beat the cravings, outsmart them!  Do not stock up on sweet, sugary foodstuff. If they are not readily available, it would be easier to curb the cravings and reach out for readily available snacks instead. Keep small packs of mixed nuts, dried fruit or muesli bars handy at all times. To satisfy chocolate cravings, try unsweetened chocolate malt drinks or dark- chocolate coated digestive biscuits instead.
Think small. Instead of devouring a bowl of ice-cream, savor just one scoop instead and fill up your tummy with a glass of water or fruit juice, which does wonders for your health! Similarly, one or two squares of chocolate instead of the entire bar would satisfy your craving if followed by a glass of milk or plain water.
Some healthy stand-ins for less-than healthy cravings

Ditch
Try
Ice cream sundaes
Sherbets, or sorbets,  non-fat frozen yogurt ( unsweetened) or reduced or low-fat ice cream
Colas and sodas
Fresh fruit smoothies, fruit juices or mineral water with a spritz of lemon
High-fat pastries and doughnuts
Whole-grain cinnamon raisin toast or half a small whole-grain bagel with low-fat strawberry cream cheese spread
Sweet, rich cakes
Banana nut or zucchini bread, or angel food cake topped with fresh fruit
Sugary,  low-fiber cereal
Oatmeal topped with a little brown sugar and dried fruits.
Potato chips
Baked potato,  tortilla chips or pretzels
Sour cream dippings
Nonfat sour cream or nonfat plain yogurt
Sweet ice-cream toppings
Berries, sliced bananas, or crushed pineapple, topped with a sprinkle of fresh coconut or chopped nuts.
Canned fruit in sweet syrup
Fresh fruit or dried fruit.
Chocolate
Hot cocoa made with nonfat or low-fat milk  or a whole meal chocolate chip muffin.
Cheesecake or other creamy dessert
Small slices of cheese on high-fibre crackers or some low-fat cream cheese and a dab of fruit jam on a whole meal bagel or crackers.
Try these yummy crave-savers!
Banana Berry Mousse
Highlighted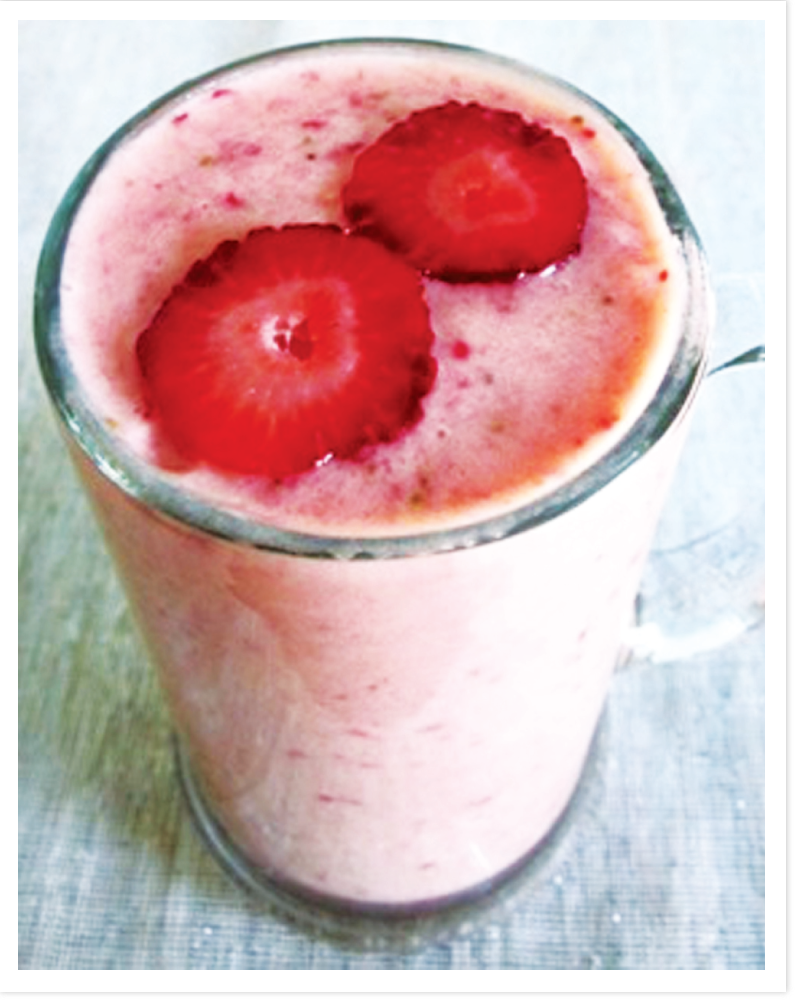 Ingredients:
2 bananas
½ cup strawberries or any berry of your choice
1 cup low-fat milk
3 tbs low-fat plain yogurt
2 tps lime or lemon juice
 Method:
Place all ingredients into smoothie maker or blender and blend to a mousse. Pour into glass. Top with slices of strawberry or banana. Enjoy.
Moist Oatmeal Raisin Cookies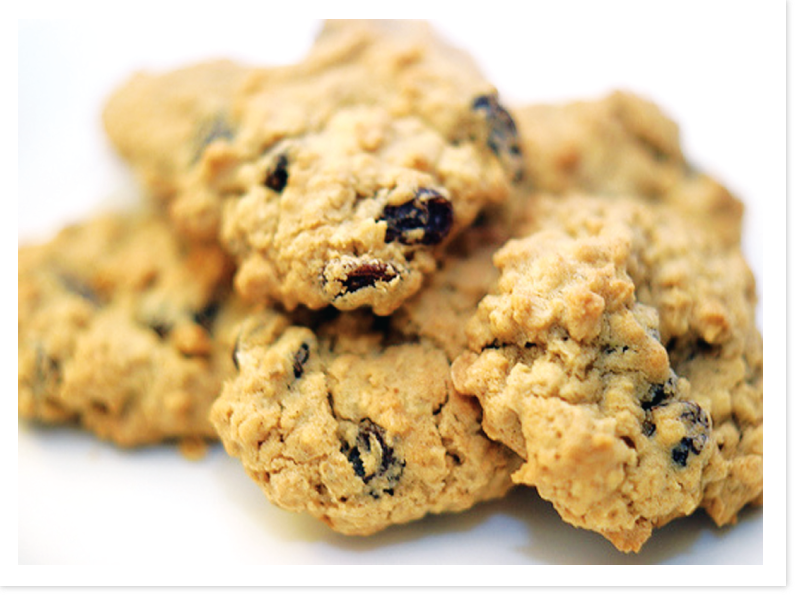 (makes 30 cookies)
 Ingredients:
1 cup low-fat butter
1 ½ cup brown sugar
2 eggs
1tsp vanilla essence
1 ½ cups flour
1 tsp baking powder
1 tsp cinnamon
3 cups oats
1 cup raisins
½ tsp salt
Method:
Beat the butter and brown sugar till creamy. Add in the eggs and vanilla essence and beat well. Combine salt, cinnamon, flour and baking soda; Add into butter mixture and mix well. Add raisin and oatmeal while stirring well.
Preheat oven at 350 degrees F.
Line a baking tray with parchment paper. Measure about 1 ½ tablespoon for each cookie and spoon-drop onto ungreased parchment paper. Bake at 350 Degrees F for 10 minutes or till cookies turn a nice golden brown. Leave to cool off for a minute or two before transferring to a wire rack.