On the hunt for more baby items? Calling all mommies out there, Tesco Baby Fair is coming to you AGAIN! This time with bigger, and MORE promotional items at a very good deal.
Tesco Baby Fair will be held from 18th of April to 1st of May 2019, at all Tesco stores in Malaysia. With over a hundred brands to choose from, you can find high-quality baby essentials at a very good deal, under one roof!
Assorted baby apparel and accessories.
Selected growing up milk.

Grab the awesome price promotion!
Here is a checklist of must-buy items during the fair:
1. Feel Good and Fresh with Fred & Flo
If you have yet to know, "Tesco Loves Baby" has rebranded itself with a completely new name and new look – Fred & Flo. Ranging from diapers, wet wipes, baby shampoo, baby lotion to baby wash, the all-new look Fred & Flo provides your little one all the pampering they need to make them feel good and fresh! Maintaining the same great quality while helping you stretch your Ringgit, Fred & Flo will make shopping even more enjoyable for money-savvy parents.

Tesco Loves Baby is now known as Fred & Flo. Grab the best of baby care products for your child at the nearest Tesco store!

由 Tesco Malaysia 发布于 2019年2月26日周二
2. Milk powders at awesome deals!
Enjoy discounts and awesome price promotions on selected milk powder brands.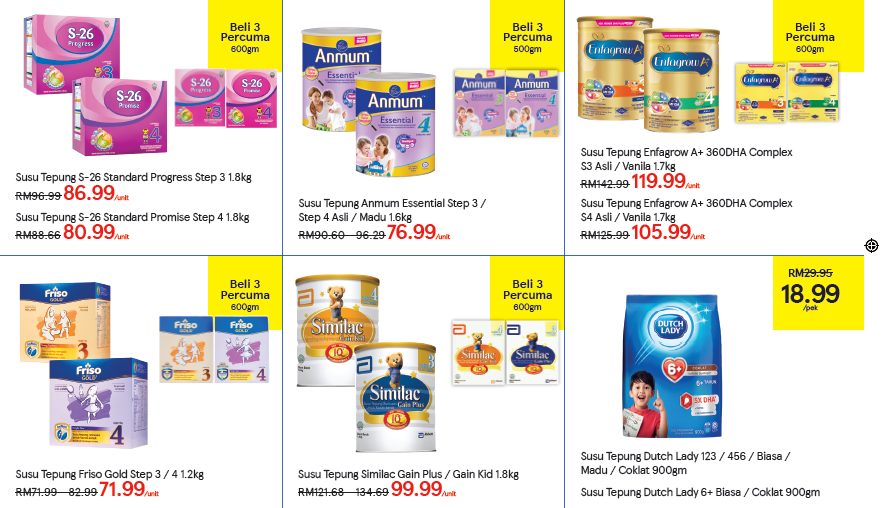 3. Diapers and Wipes
4. Baby Apparels & Toiletries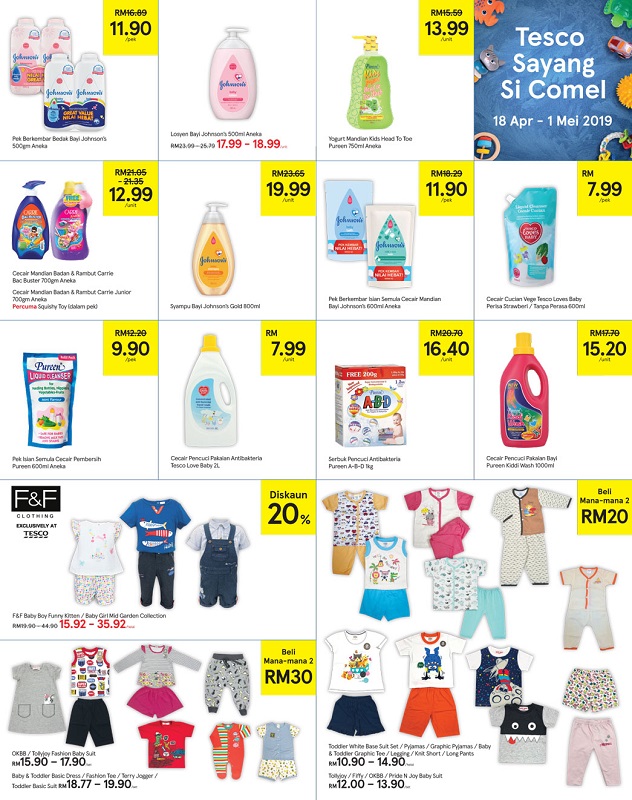 5. Fun Toys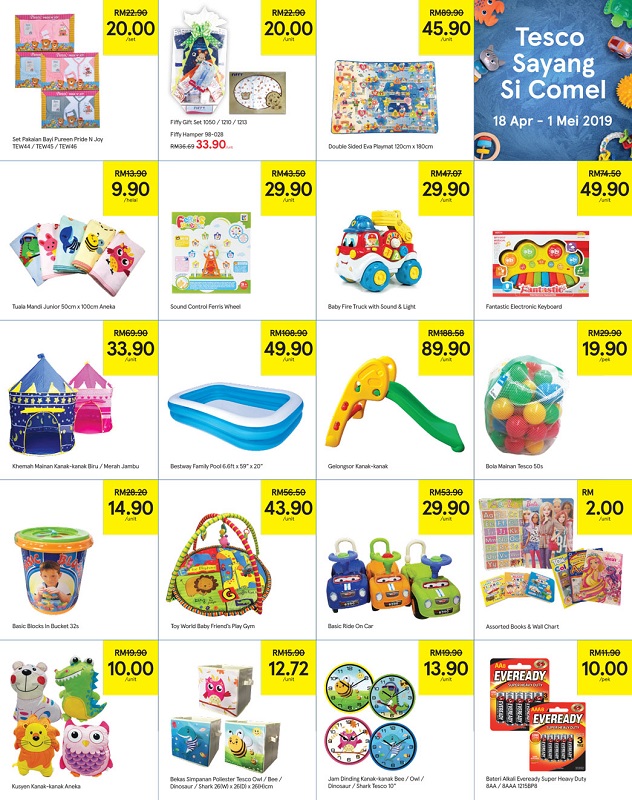 My Child, My Superhero
In addition to your shopping spree this April, you will be in the running to win Tesco cash vouchers worth RM25,700 with Tesco! Participate in #TescoSuperheroKids contest with Motherhood.com.my by following the three (3) simple steps here.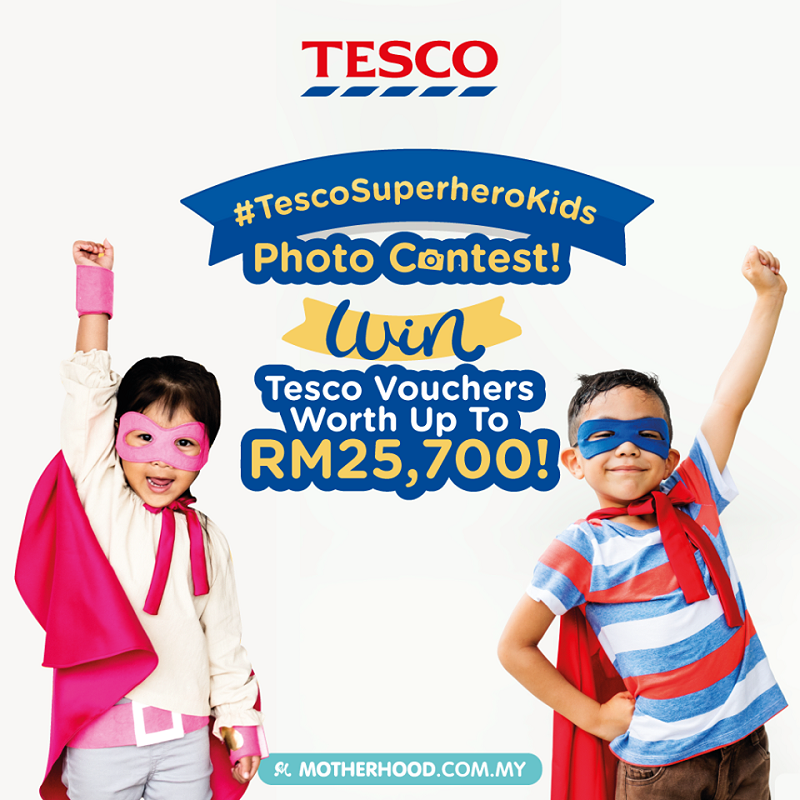 Show us how your child is a superhero and stand a chance to WIN Tesco Cash Vouchers:
GRAND Prize:

RM3,500

Second Prize:

RM2,000

Third Prize:

RM1,000

Consolation Prizes: RM400 for 48 lucky winners!
Prepare your child's Raya clothing, accessories, necessities and much, much more before Ramadhan. Avoid last-minute shopping to grab all the early bird deals! Make a date with Tesco Baby Fair starting 18th of April until 1st of May 2019!
Date

: 18th of April – 1st of May 2019
Venue

: All Tesco Stores in Malaysia
Prepare your 'to-buy' list, set up your budget and stay up-to-date with Tesco's best deals at Tesco's Official Website, Tesco Facebook page & Tesco's Instagram.
This article is published for Tesco.